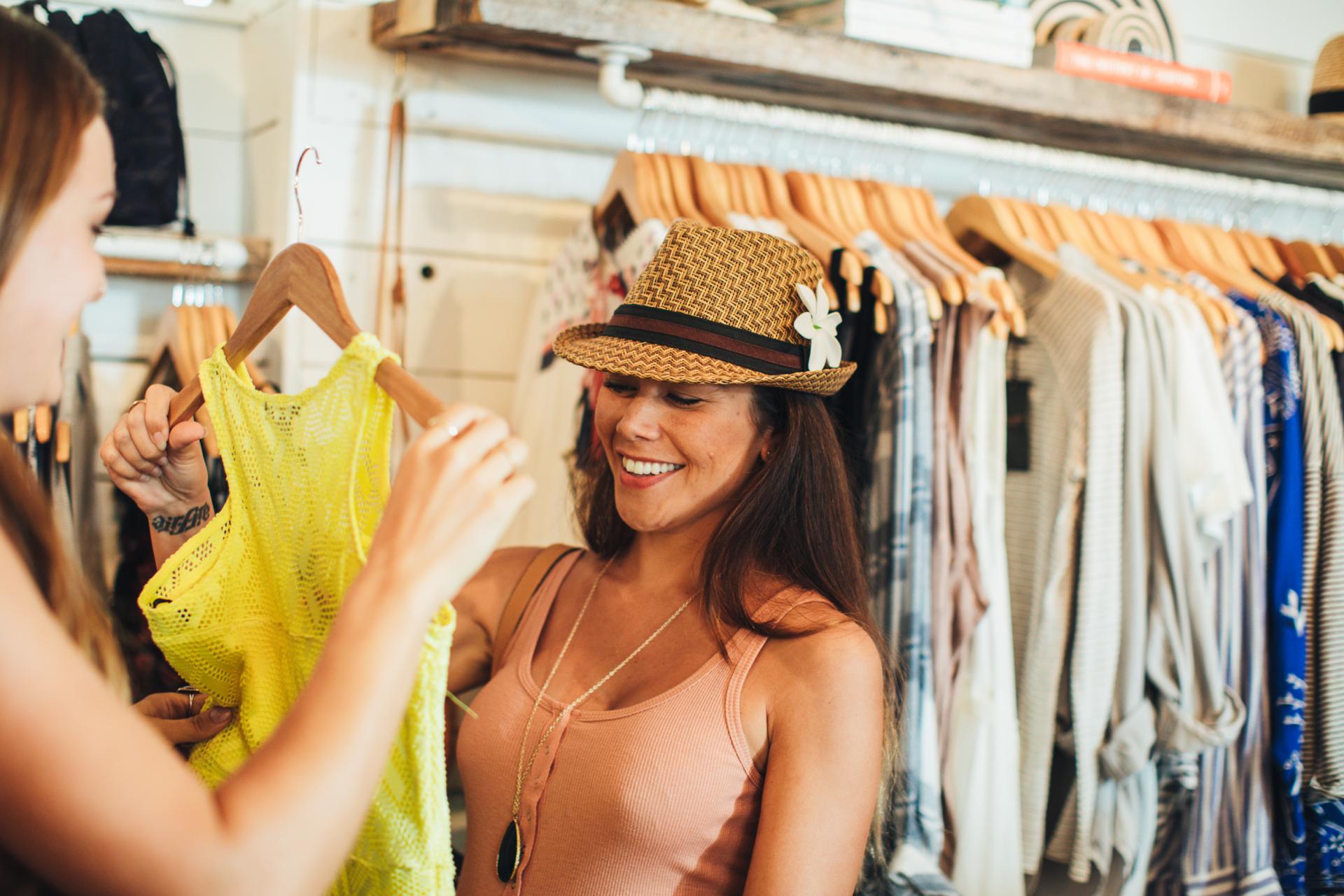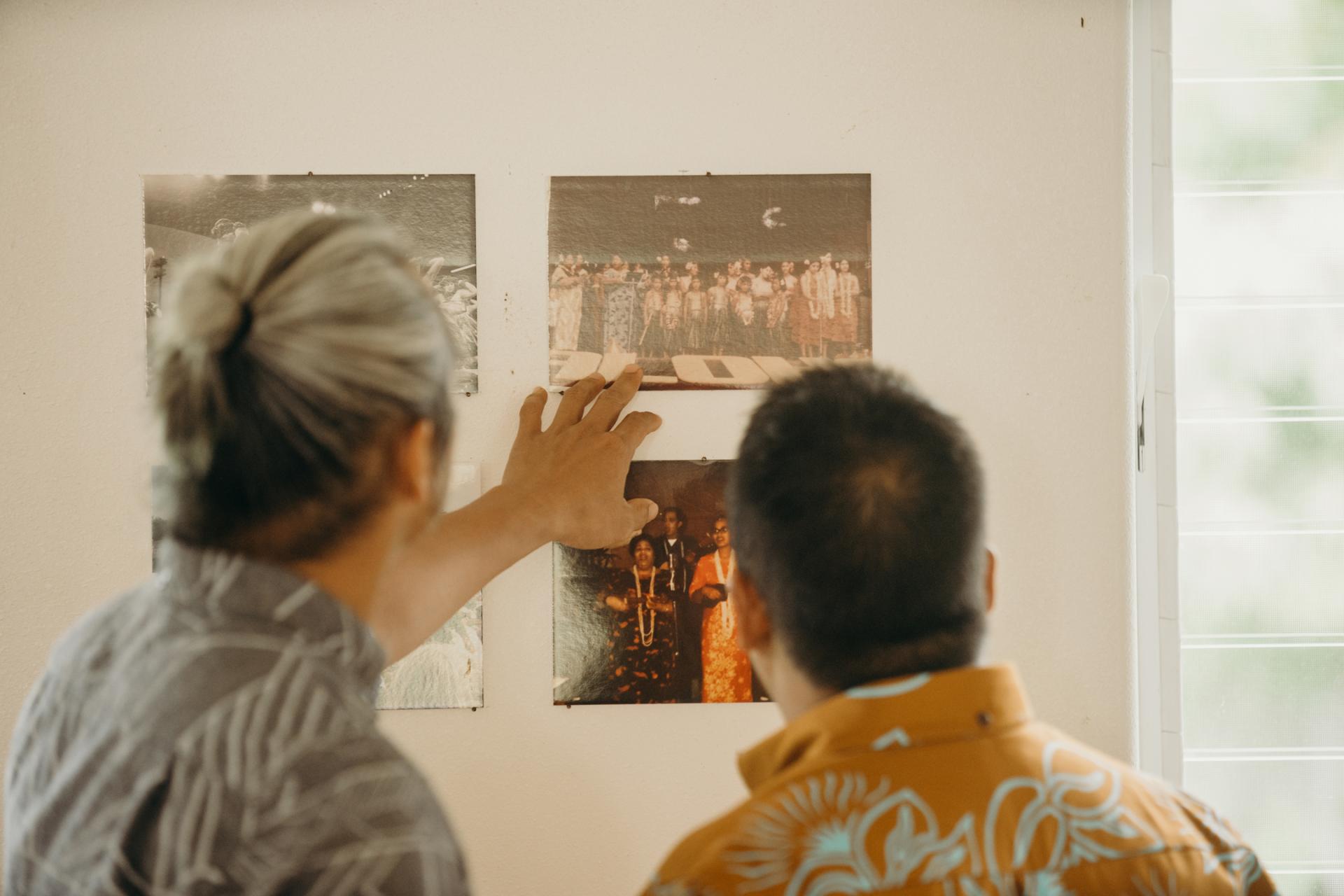 Find The Perfect Souvenir
Carrying forward the traditions of vibrant cultures going all the way back to the completely self-sufficient Native Hawaiians, Hawaii's resourceful community of artisans, designers and farmers create unique, beautiful and tasty goods found nowhere else in the world.
Chocolate & Macadamia Nuts
Hawaii is the only US state that grows cacao – the first documented cacao plant in Hawaii was a Guatemalan import that grew in King Kalakaua's gardens in the 1830s. Still a growing industry, the rarest chocolate in the world can be found in Hawaii. The first 100% bean-to-bar operation is The Original Hawaiian Chocolate Factory located on the slopes of Hualalai on the Island of Hawaii.
The macadamia tree was first planted in Hawaii around 1881, and became a local favorite before commercial "mac nut" farming began in 1921. Delicious history was made in 1927 when these two products were brought together and the chocolate dipped macadamia nut was invented at Ellen Dye Candies' shop in Honolulu.
While the island of Hawaii's 600 independent farms producing coffee in Kona are deservedly world-famous, beans are also grown and harvested in the Kau, Hamakua and Puna districts, and across the islands of Oahu, Kauai and Maui. First introduced in the early 20th century, coffee beans grown in our rich, volcanic soil and ideal climate have become a coveted Hawaii crop, with many varieties to choose from.
Culture-Conscious Clothing Designs
More than just a symbol of Hawaii, the iconic aloha shirt is a way to wear your aloha spirit on your sleeve. Popularized in the 1940s and 50s, they became daily business attire in the 70s. Today's interpretations of aloha wear by local fashion designers have taken traditional aloha shirt and muumuu (loose gown) designs to new frontiers, incorporating both contemporary couture trends and ancient Hawaiian cultural influences.
Some great examples of culture-conscious clothing design:
Lauhala
Plaited lauhala is one of the most prevalent materials in Hawaiian culture. For centuries, cleaned and specially prepared leaves (lau) of the pandanus tree (hala) have been plaited into hats, bracelets, baskets, fans, mats, canoe sails and other accessories. After requiring 40 hours or more to gather, clean, soften, strip and plait the leaves, an everyday object like a hat becomes a masterwork of art instilled with the master weaver's mana, or power. Lauhala products can be found at various shops around the Hawaiian Islands, including Kimura Lauhala Shop in Kona, Hana Hou in Hilo and Na Mea Hawaii in Honolulu.
Lei
Most lei we see are made of flowers or other foliage, and are meant to be returned with reverence to the natural cycle of nature from which they came. But there are also lei made of more durable materials that last for generations. The best known are made from tiny, delicate shells found on the private island of Niihau. The Native Hawaiians who live there gather the delicate pink, yellow and white shells off its beaches and string the lei into beautifully designed pieces of jewelry. Given the rarity of the shells and the relatively small group of master artisans skilled in the craft, these shell lei earrings, necklaces and bracelets can fetch high prices, but the beauty of the lei makes them feel priceless.
Quilts
With designs inspired by the islands' natural beauty, quilting arose in early 19th century Hawaii after missionaries arrived and cotton became readily available. Prior to quilts, Hawaiians traditionally made kapa moe (a tapa bed covering), which had an outer layer that was sometimes dyed and stamped with designs. A time-intensive, hand-made task, quilting produces masterpieces unlike any other, with unique patterns that are often drawn from endemic plants, flowers, trees and their leaves, or the Hawaiian flag or other royal symbols.
ONE-STOP SHOPS FOR MADE IN HAWAII PRODUCTS
Hana Hou – Island of Hawaii
Perpetuating the legacy of Hawaii's master weavers and artisans, this downtown Hilo gem sells local clothing lines, jewelry and lauhala products.
Native Intelligence – Maui
In historic Wailuku town, this hub for Hawaiian fashion also offers music, books, arts, and fresh lei.
Na Mea Hawaii – Oahu
This Honolulu shop is known for its made-in-Hawaii goods and a wide selection of books, Niihau shell lei, clothes and food products.
Ohana Shop – Kauai
On the North Shore of Kauai, this little shop in Hanalei has a fun assortment of local products, including lauhala hats, clothing and accessories.
This annual three-day extravaganza in Honolulu features nearly 400 exhibitors selling food, clothing, arts and crafts.