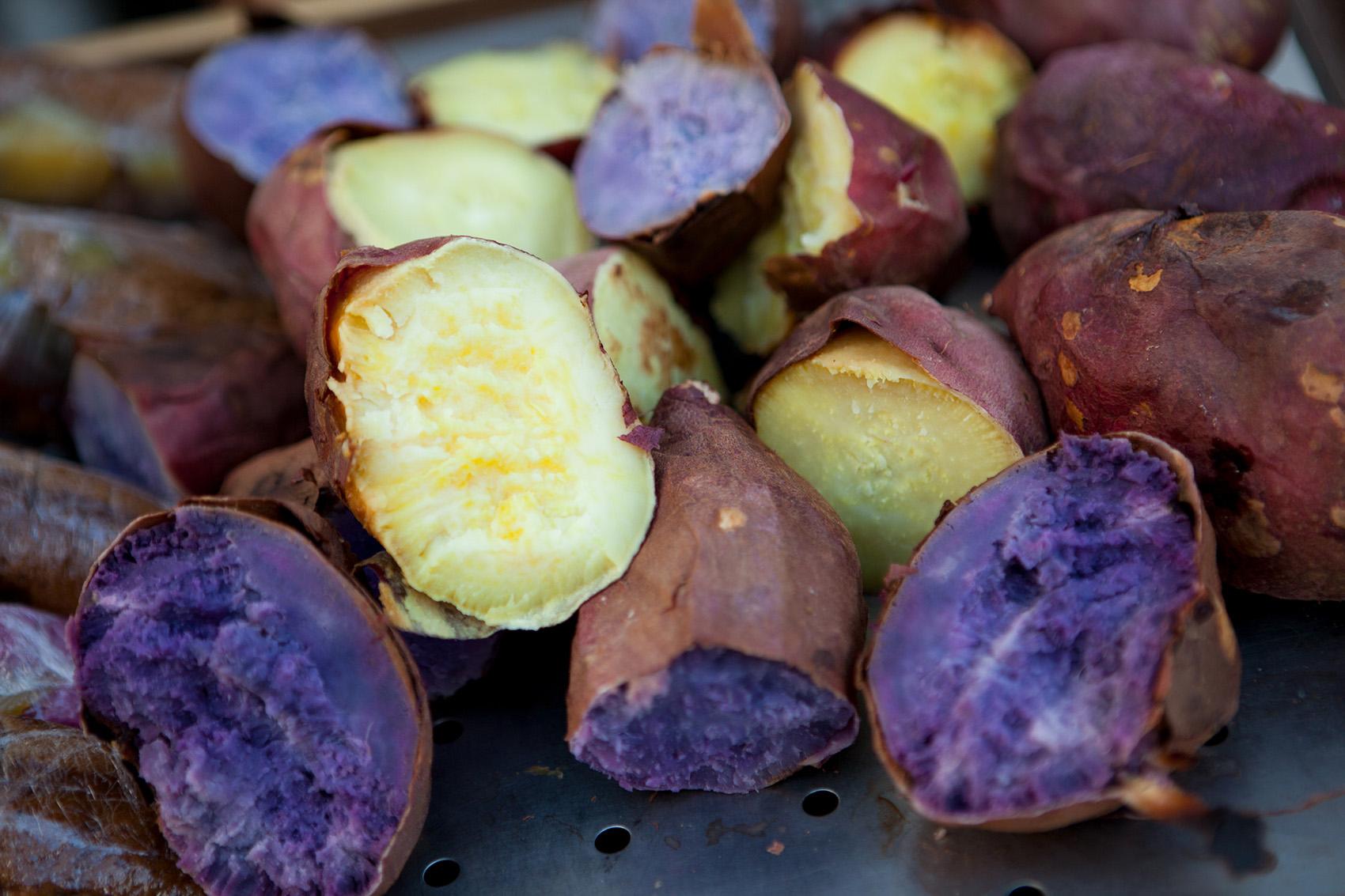 With our bounty of fresh fruits and vegetables, abundant upland cattle farms and Pacific Ocean waters teeming with sashimi-grade fish, Hawaiian cuisine is a beautiful tapestry of flavors and traditions. Here, ancient customs meet global influences brought to Hawaii over many generations, giving our local food culture more layers than a Maui onion. From farm-to-table Hawaii Regional Cuisine to traditional feasts fit for ke alii (royalty), you'll find delicious culinary treasures on every Hawaiian island.

Oahu, known as The Gathering Place, is nothing short of a foodie paradise, and in the past few years Honolulu has emerged as one of the major culinary meccas in the U.S. Stroll through foodie 'hoods like Kakaako, Kaimuki and Chinatown to discover a melting pot of trendy eateries and mom-and-pop diners dishing up local specialties like plate lunch and loco moco (white rice topped with a hamburger patty, fried egg and brown gravy). From downtown Honolulu to Waikiki, book a table at one of the iconic fine-dine restaurants that put Hawaiian cuisine on the map, including Roy's and Chef Mavro.

If your travels take you to Kauai, assemble an epic Hawaiian-style picnic at the island's famed sunshine markets, and treat yourself to a memorable meal at hotspots like Merriman's or Eating House 1849. Maui's mix of roadside food stands and gourmet restaurants is enhanced by the abundant produce grown in the island's Kula region. The island of Hawaii offers dining choices as diverse as its landscapes; just remember to finish your meal with a cup of homegrown Kona coffee. And don't let the smaller populations of Lanai and Molokai fool you: these deeply rooted islands serve up tons of local flavor – from pillowy doughnuts and fresh bread at Kanemitsu's Bakery in Kaunakakai to high-end sushi from celebrity chef Nobu Matsuhisa at Nobu Lanai.

Food festivals throughout the Hawaiian Islands showcase our local food scenes. Prestigious events like the Hawaii Food & Wine Festival and Kapalua Wine & Food Festival gather top-notch chefs, sommeliers and winemakers from around Hawaii (and the world). From poi to pancakes, learn all about the "staff of life" at the East Maui Taro Festival, and sample a real Hawaiian delicacy in all its forms at the Waikiki Spam Jam. The Kona Coffee Cultural Festival is good to the last drop, while beloved events like the Maui Onion Festival, Lanai Pineapple Festival and Kauai Coconut Festival pay homage to our local crops.

Speaking of celebrated chefs, you can even dine at restaurants run by two former Top Chef contestants: Lee Anne Wong's Koko Head Café in Honolulu and fan-favorite Sheldon Simeon's Tin Roof in Kahului, Maui. And of course, a trip to Hawaii isn't complete without experiencing the sensory delights of an authentic luau – nightly celebrations of our islands' rich culture and cuisine that are nothing short of ono (delicious).
Explore Restaurants by Island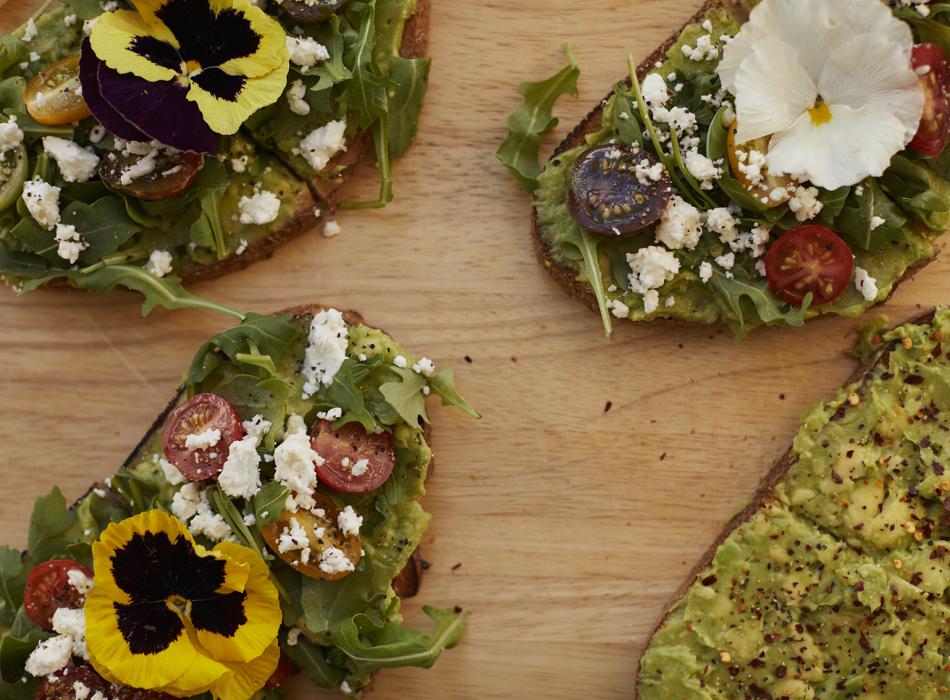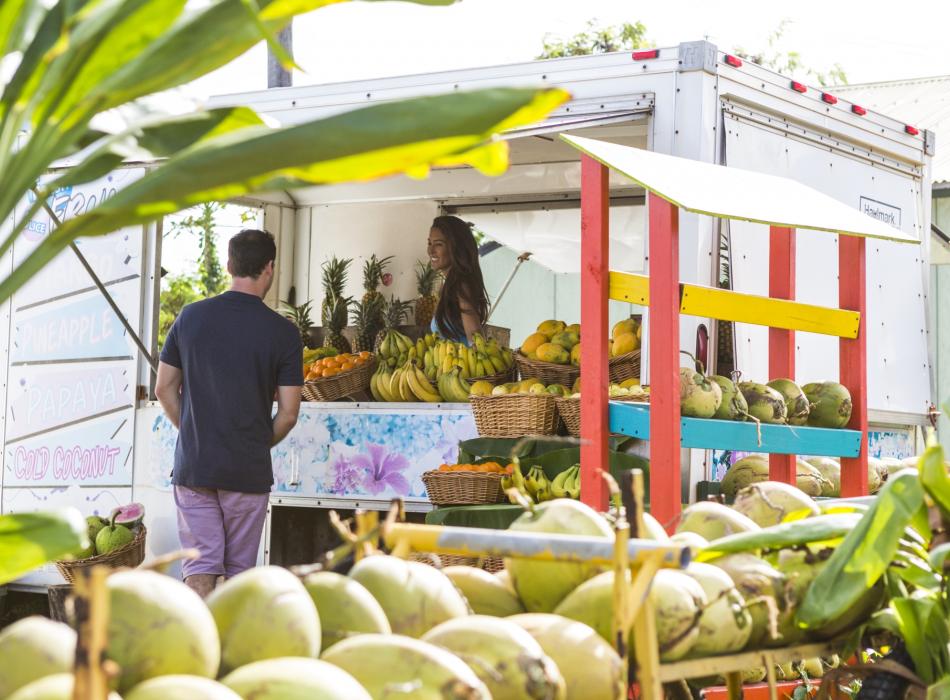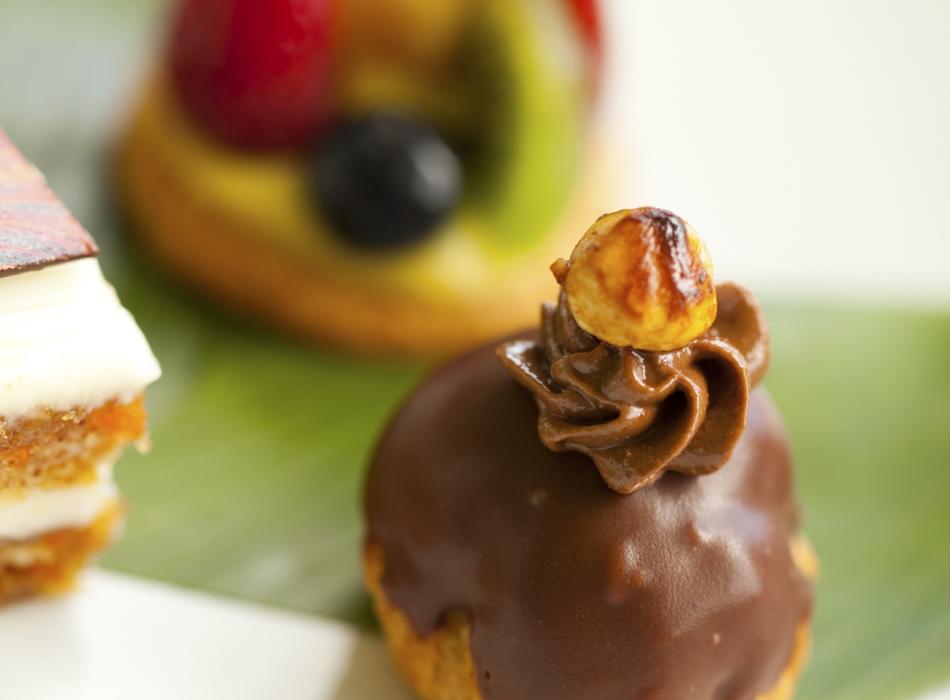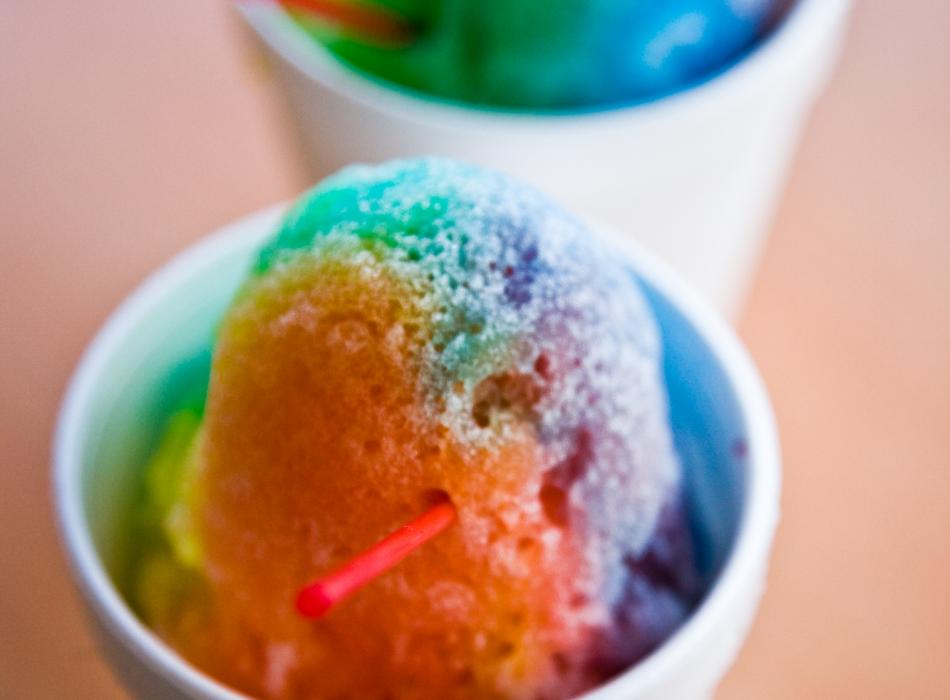 Hawaiian Culinary Highlights
Food in Hawaii
Take your taste buds off the beaten path with the flavors of Hawai'i. Discover local comfort foods, island favorites, and authentic tastes from farm-to-table and gourmet, to hidden spots and must-trys.
Culinary Adventures throughout Hawaii
See how dishes from Hawaii use local and ethnic styles and ingredients to reflect the islands' history and culture.
BALANCE IN A BOWL - The subway rumbles under Columbus Circle in New York City. Inside the towering Time Warner Center is Per Se by Chef Thomas Keller, one of the best restaurants in New York. This is where Brandon Baptiste cut his teeth, working tirelessly 12-16 hours a day, perfecting his culinary skills, and learning from the very best, to be the very best…
More
Eat Like a Local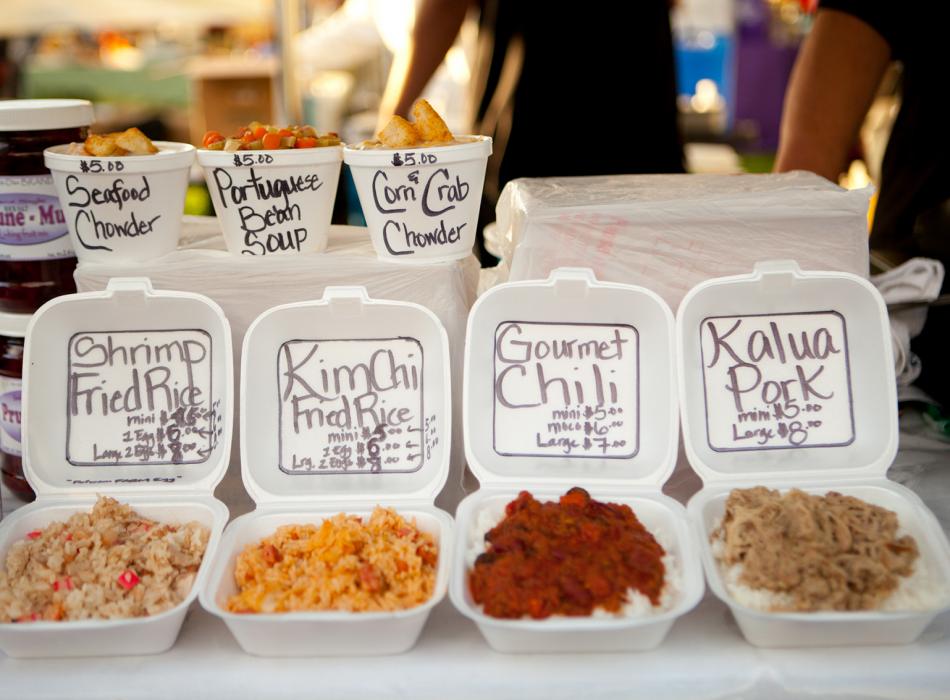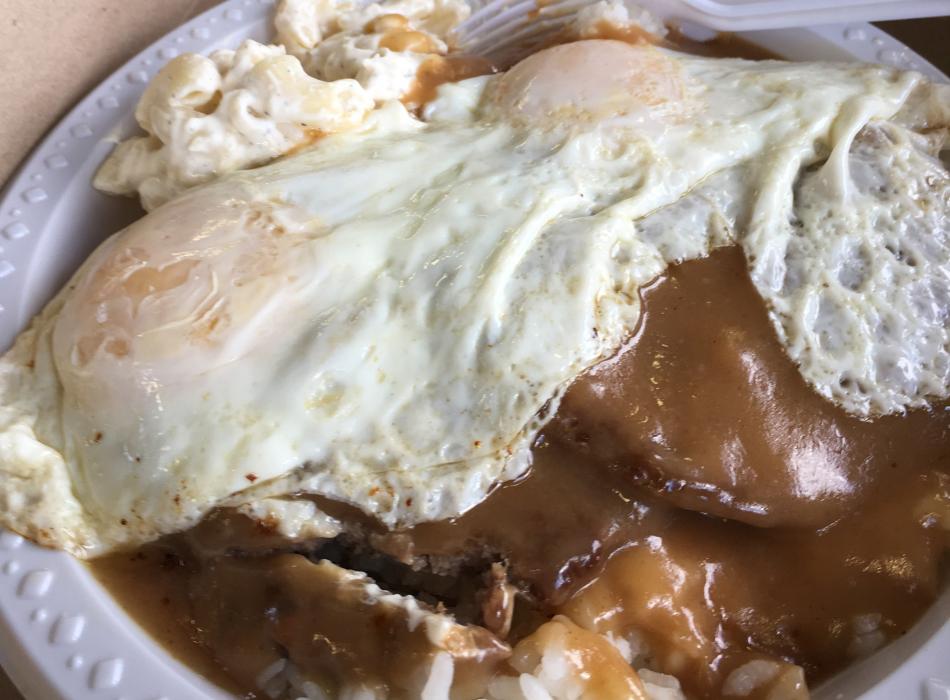 Plate Lunch
Consisting of two scoops of rice, macaroni salad, and everything from kalua pork, Korean barbecue, chicken katsu, beef teriyaki, or mahimahi, the plate lunch is a staple of local food.
Shave Ice
No matter what island you're on, grab a shave ice to cool off. These finely shaved snow cones are served with colorful flavors on the top with a choice of ice cream or azuki beans on the bottom.
Pupu
"Pupu" is the Hawaiian term for appetizer, and every local restaurant in Hawaii offers a wide range of creative pupu platters to dine on, from poke dishes to sushi.
Malasadas
Treat your sweet tooth to a hot malasada (a Portuguese doughnut). Although Leonard's Bakery in Kapahulu is popular on Oahu, ask any local and they can tell you their favorite bakeries on each island to find these fresh and tasty treats.
Loco Moco
For big appetites, try a "loco moco," which is a hamburger steak and egg over rice, covered in gravy. You can find loco moco served throughout the islands, but Café 100 in Hilo on the island of Hawaii is said to have originated the name.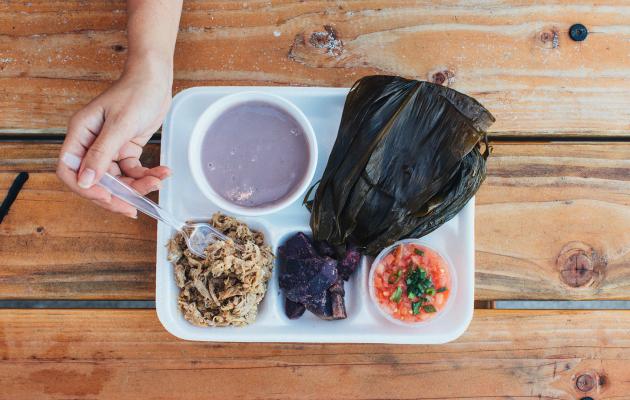 No trip to Hawaii is complete without attending one of these traditional celebrations of food and culture. Feast on kalua pork cooked in an imu (underground oven), laulau (beef, pork, chicken or fish wrapped in taro leaves) and poi (taro starch) while hula dancers tell stories through their graceful movements.
More