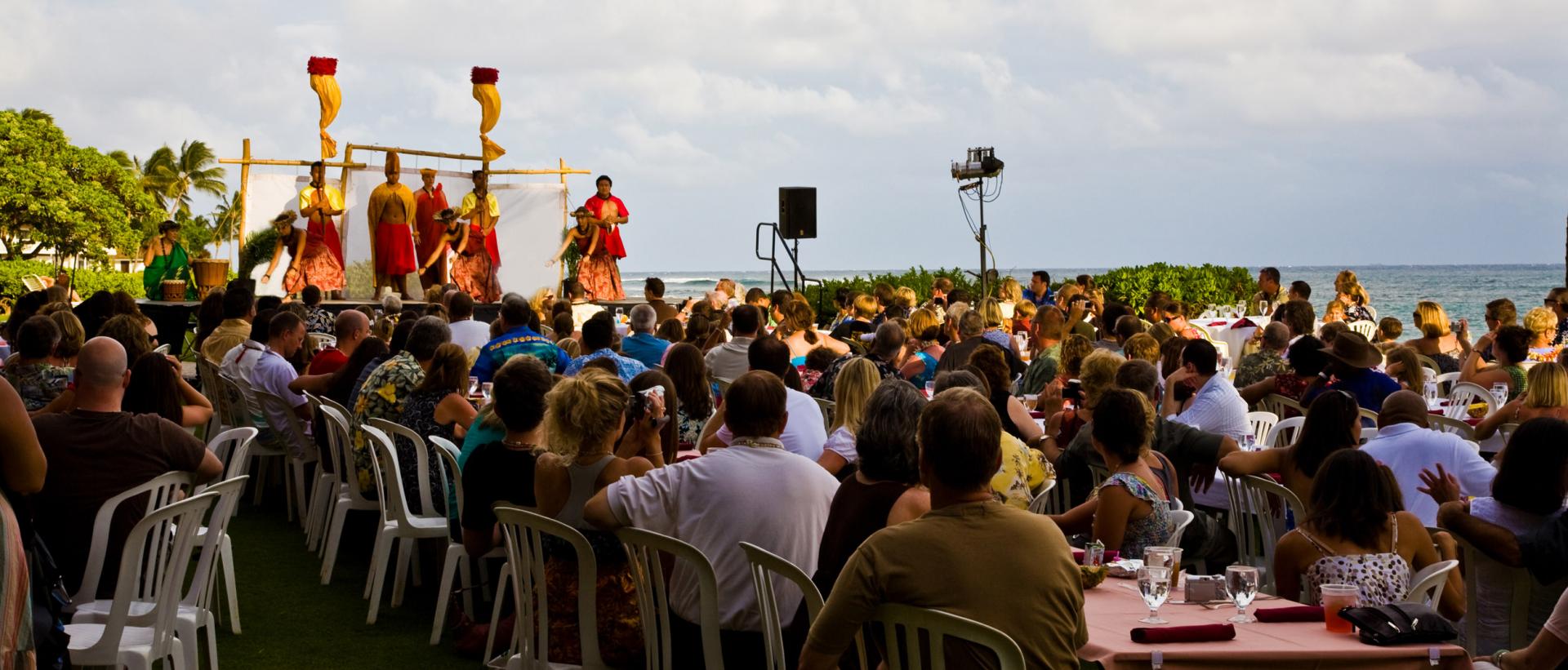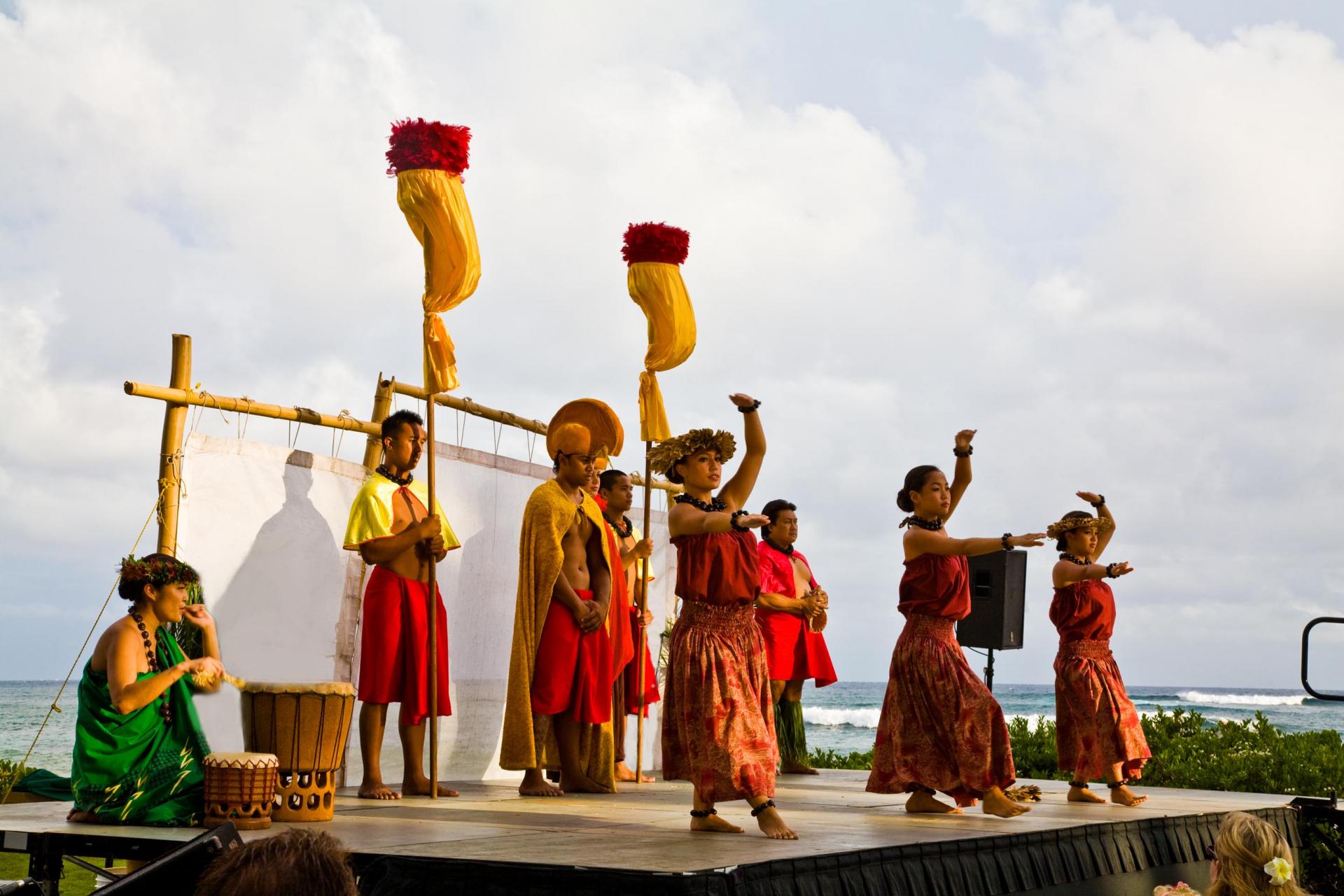 A visit to the Hawaiian Islands is not complete without experiencing a luau – a Hawaiian feast featuring lively music and vibrant cultural performances from Hawaii and greater Polynesia.
History of the Luau
In ancient Hawaii, a feast to celebrate special occasions was called an ahaaina – aha meaning gathering and aina meaning meal. Celebrating special occasions together was an important cultural tradition. Additionally, it was believed that certain foods represented specific qualities and attributes. During this time women were not allowed to eat with men nor were they allowed to eat certain foods.

King Kamehameha II marked a new era by ending traditional practices in 1819. He celebrated this event with a special ahaaina where the women were invited to eat with the men, symbolizing a dramatic shift in societal norms.

Over time the word luau became the more commonly used term for these special parties. Luau, which refers to the taro leaf, was frequently served at these special feasts as well as a number of other dishes.
Popular Luau Dishes
Poi: Pounded taro plant root; a starch meant to be eaten with everything.
Kalua Pig: Pork prepared in an imu or underground oven and shredded.
Chicken Long Rice: A chicken noodle soup-like dish with bean thread noodles and ginger.
Laulau: Meat wrapped in luau (taro) leaves and steamed. Traditionally, this is prepared in an underground oven called an imu.
Lomilomi Salmon: A side dish made from salmon, tomatoes, onion and crushed ice.
Haupia: Coconut pudding.
Poke: The term literally means "to slice cross-wise into pieces" and commonly features raw fish served with a variety of condiments such as shoyu (soy sauce), green onions, kukui nut (candlenut), limu (seaweed). However, the dish isn't exclusively fish-based and there are other variations as well.

The luau tradition carries on today. Friends and family get together for a luau to celebrate special occasions including graduation, a wedding and most commonly – a birthday. While these luau are private, there are a number of different luau experiences across the state for visitors to enjoy.
Read More About Luau