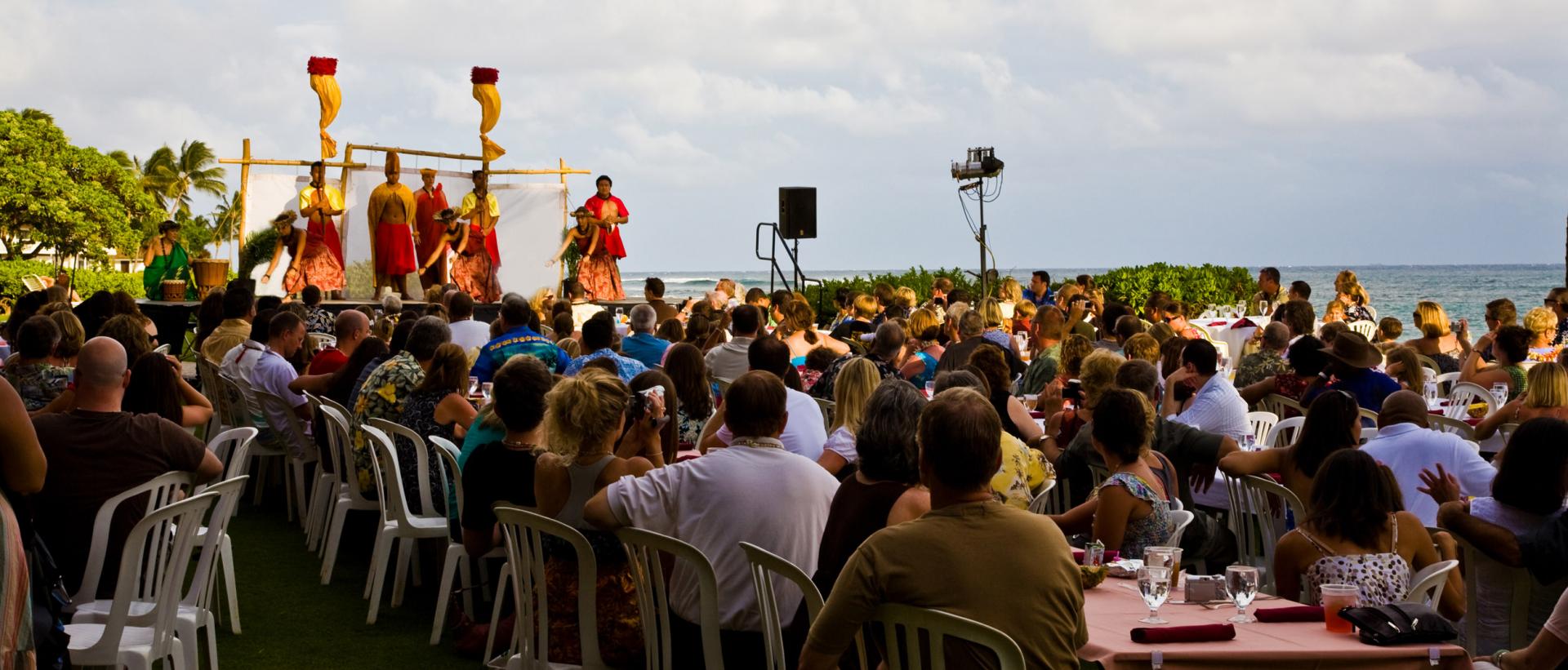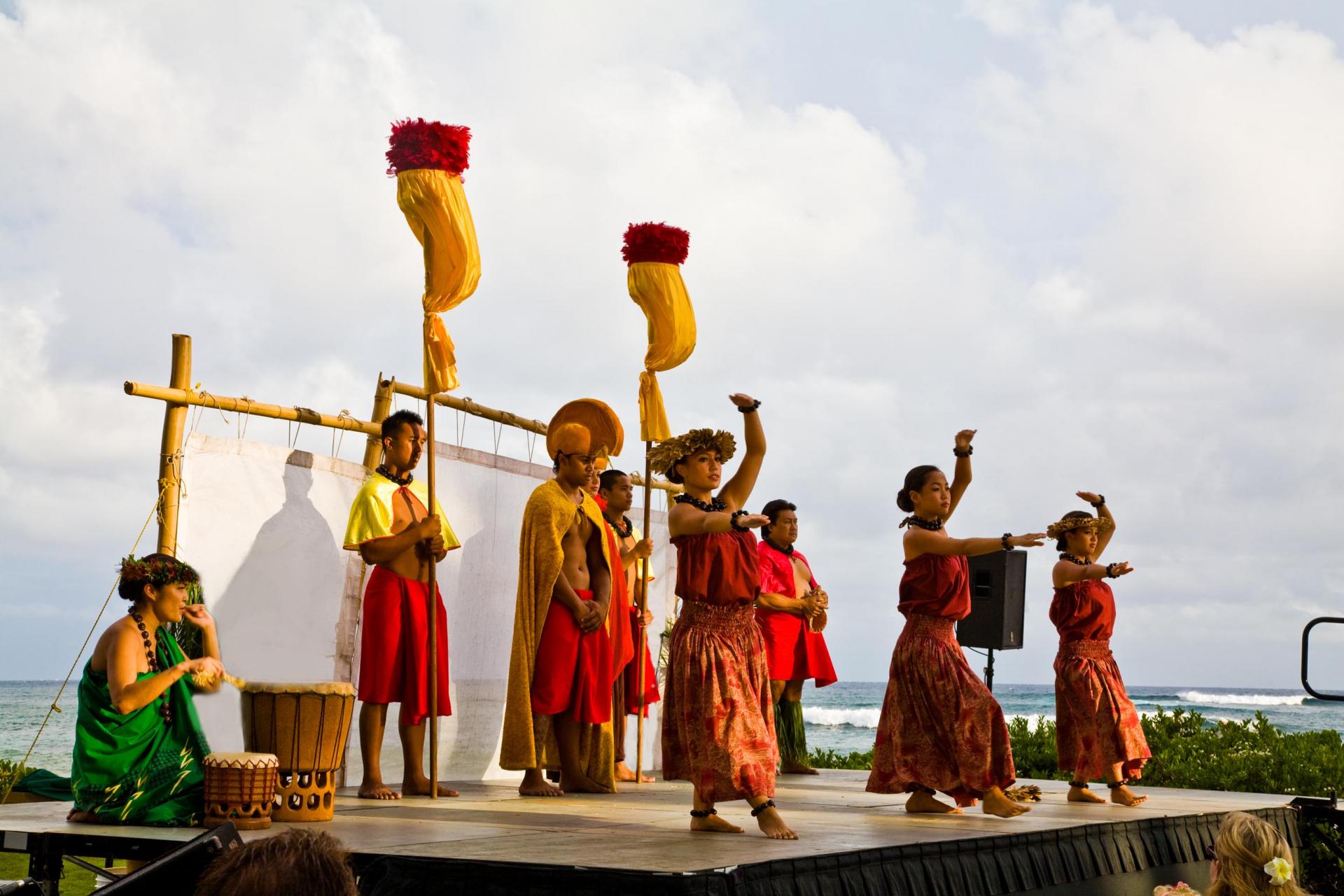 One of the most festive experiences to be had on a visit to the Hawaiian Islands is a luau – a Hawaiian feast featuring lively music and vibrant cultural performances from Hawaii and greater Polynesia.

History of the Luau
The first feast in Hawaii resembling a modern-day luau was probably held in 1819. Before then, the kapu system of restrictions, religion and resource management separated men and women at mealtimes, even in times of celebration. Other names for these feasts are ahaaina or paina, but over the course of time, the nickname luau – a reference to the taro leaves at the core of many popular dishes – stuck.
Two centuries later, luau are still being celebrated. But it is important to note that despite the name and its Hawaiian roots, not all food or entertainment at a luau today is Hawaiian. A contemporary luau in Hawaii reflects our multi-cultural society. Food at a family luau is as diverse as the various branches of the family tree. Entertainment at a visitor luau often includes dances and music from other Polynesian cultures.
Popular Luau Dishes
Poi: Pounded taro plant root; a starch meant to be eaten with everything.
Kalua Pig: Pork prepared in an imu (underground oven) and shredded.
Laulau: Meat wrapped in luau (taro) leaves and steamed, traditionally prepared in an imu.
Haupia: Coconut pudding.
Poke: A term that literally means to cut into pieces, this newly global delicacy is traditionally prepared with raw fish, shoyu (soy sauce), green onions, kukui nut (candlenut), and limu (seaweed).
Find a Luau to Attend
Where to Experience a Luau
showing 1 - 2 of 2
Sunshine Helicopters
1 Kahului Airport Road - Hangar 107
Summary
Sunshine Helicopters offers helicopter tours of Maui, Molokai, Big Island Hawaii and Kauai. With over 90% of the State of Hawaii accessible only by air, enjoy a helicopter ride and soar with us in the blue skies above the Hawaiian Islands aboard our state-of-the-art helicopters.
Discount Hawaii Car Rental - Molokai
Summary
Island of Molokai - Discounted rates on Jeep Wranglers 4WD, convertibles, SUVs, vans and cars from major national companies. Molokai airport location. Toll Free 1-800-292-1930 or book directly on our website www.discounthawaiicarrental.com We specialize in customer service.