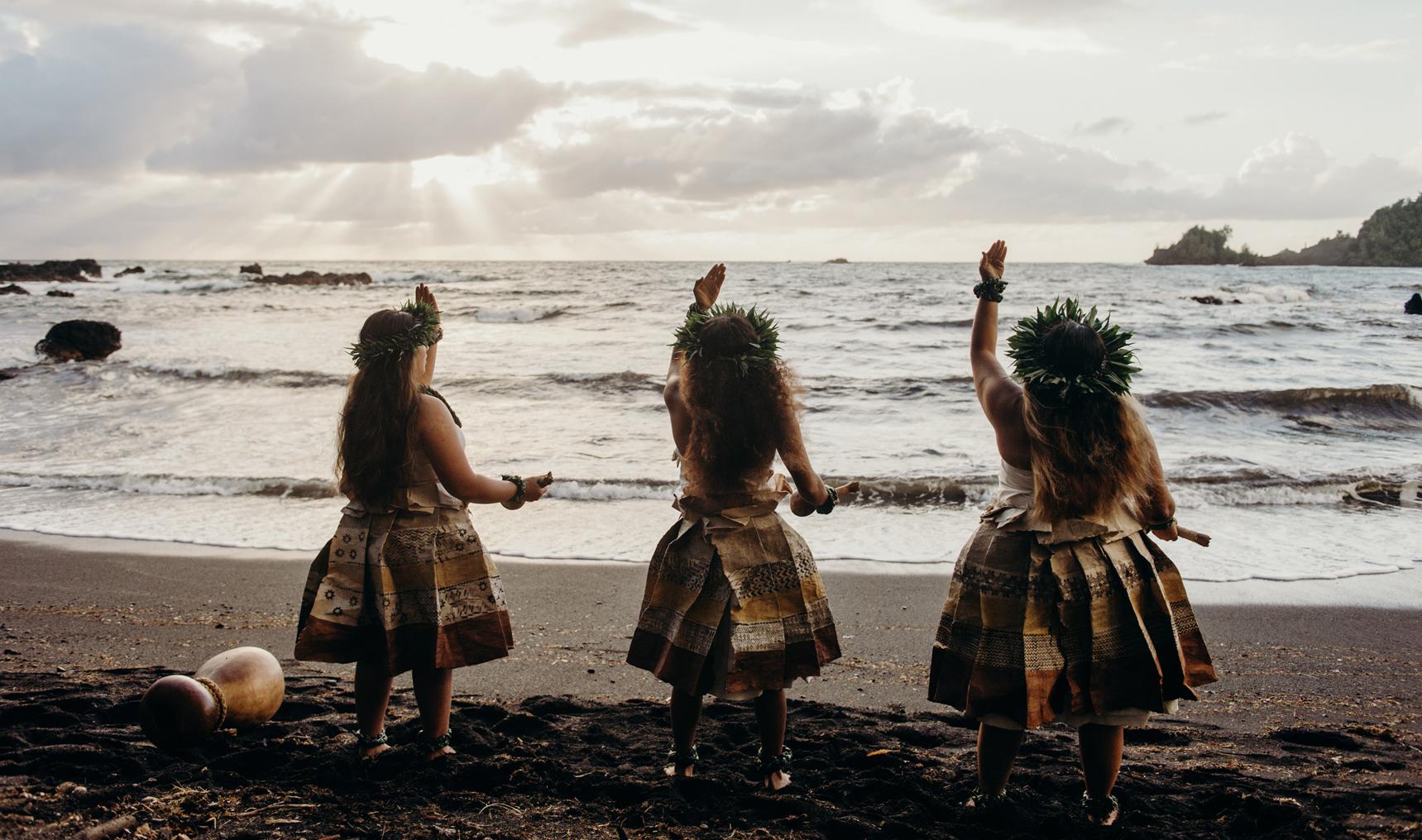 Photo by Culture and History in Hawaii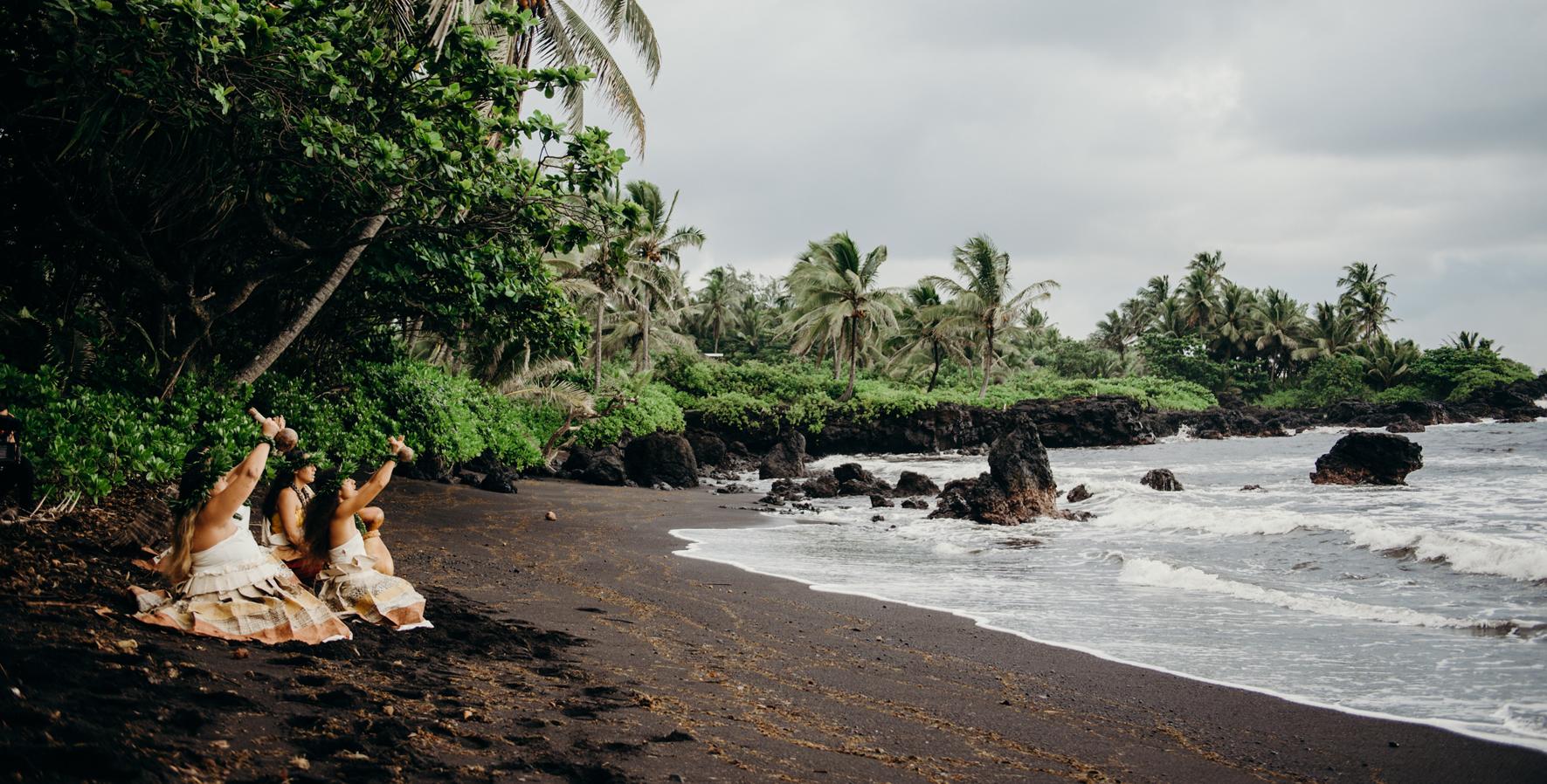 Hawaiian Arts & Culture: The Expression of Aloha
The diverse culture of Hawaii is expressed in (among other things) language, music, art, theater, dance, film, cuisine and a multitude of festivals. At the core of each is the spirit of aloha, in the fluid arc of a hula dancer's hands or in the soft rhythm of a slack-key guitar. The "Aloha Spirit" is the coordination of mind and heart within each person. It brings each person to the self. Each person must think and emote good feelings to others. In the contemplation and presence of life force.
Culture
Celebrate what makes Hawaiian culture so unique, from its rhythmic beats of an ipu under the stirring sound of a mele, to the significance of kalo, historical sites and the long-honored hula tradition.
TRANSFORMATION THROUGH TATTOO - It's 2 a.m. on Oahu's breathtaking, Waianae coast. At this hour, the connection between the physical and the spiritual world intermingles. In the shore break, Keone Nunes is waking up his tools for Kahekili, the god of tattooing. He does a prayer and dips his tattooing tools into the water to make them aware they'll be doing sacred work today. It's a fairly simple ceremony, but it's embedded in thousands of years of culture…
More
SURFING LIKE ANCIENTS - It's a peaceful morning at Kahana Bay on Oahu's Windward side. There isn't a single soul on the sand – a far cry from the bright lights and buzz of Waikiki. The waves here are legendary. Once, long ago, a Kahana Bay Chief challenged the Goddess Hiiaka – sister of Pele, the Goddess of fire – to a surfing competition in these waters. It did not go well for the Chief…
More
Kauai Travel Tips: Culture
Hula has always been at the heart of Hawaiian culture. As Kumu Hula (Hula Master), Leinaala Jardin is proud to share the sacred art form with visitors, connecting them with Kauai's traditions and stories.
Oahu Travel Tips: Culture
Oahu visitors don't just bring home memories, but the spirit of Hawaii – thanks to locals like cultural advisor, Marques Marzan.
Maui Travel Tips: Culture
Every visit to Hawaii can leave a lasting impact on you. The same could be said for your impact on the islands. Cultural educator, Kainoa Horcajo encourages visitors to treat the land the same way they would a loved one. Show your respect for nature by taking only pictures and leaving only footprints. Mahalo.
Island of Hawaii Travel Tips: Culture
Cultural advisor, Uncle Earl Regidor, welcomes everyone to the island of Hawaii with open arms and an open heart. He hopes to spread that same spirit to all who visit.
Hawaii Travel Tips: Culture
Hawaii's cultural experts discuss how important it is to change your mindset while visiting the Hawaiian Islands. You must think about it from a Hawaiian perspective, and come with an open mind and open heart. By learning about our unique culture and traditions, you'll be better able to appreciate Hawaii.
Explore Hawaiian Culture and History
Ea Mai Hawaiinuiakea
Hear a Hawaiian Chant
Retrieved from Fornander Collection of Hawaiian Antiquities and Folk-lore, Vol. IV, Ea Mai Hawaiinuiakea speaks of the genealogy of our Hawaiian Islands and our royalty beginning with Haloa, the first man of Hawaii. Genealogy chants are important in Hawaii because they're a reflection of one's background. Identity allows one to better understand their kuleana (responsibility) to their place and people because they understand that they have a role to play in the continuing of this genealogy, this story of Hawaii.
Stories of the Hawaiian Islands
Read more about the history of the great Hawaiian king who lead a conquest to unify the islands.
More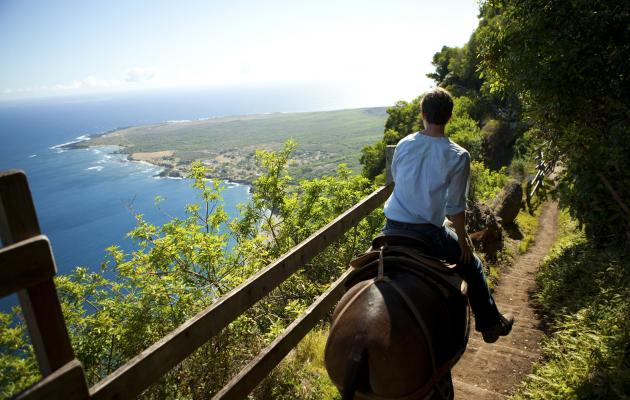 From adventures and sightseeing to golf and relaxation, there are lots of ways to experience the Hawaiian Islands. Find more activities and experiences.
More