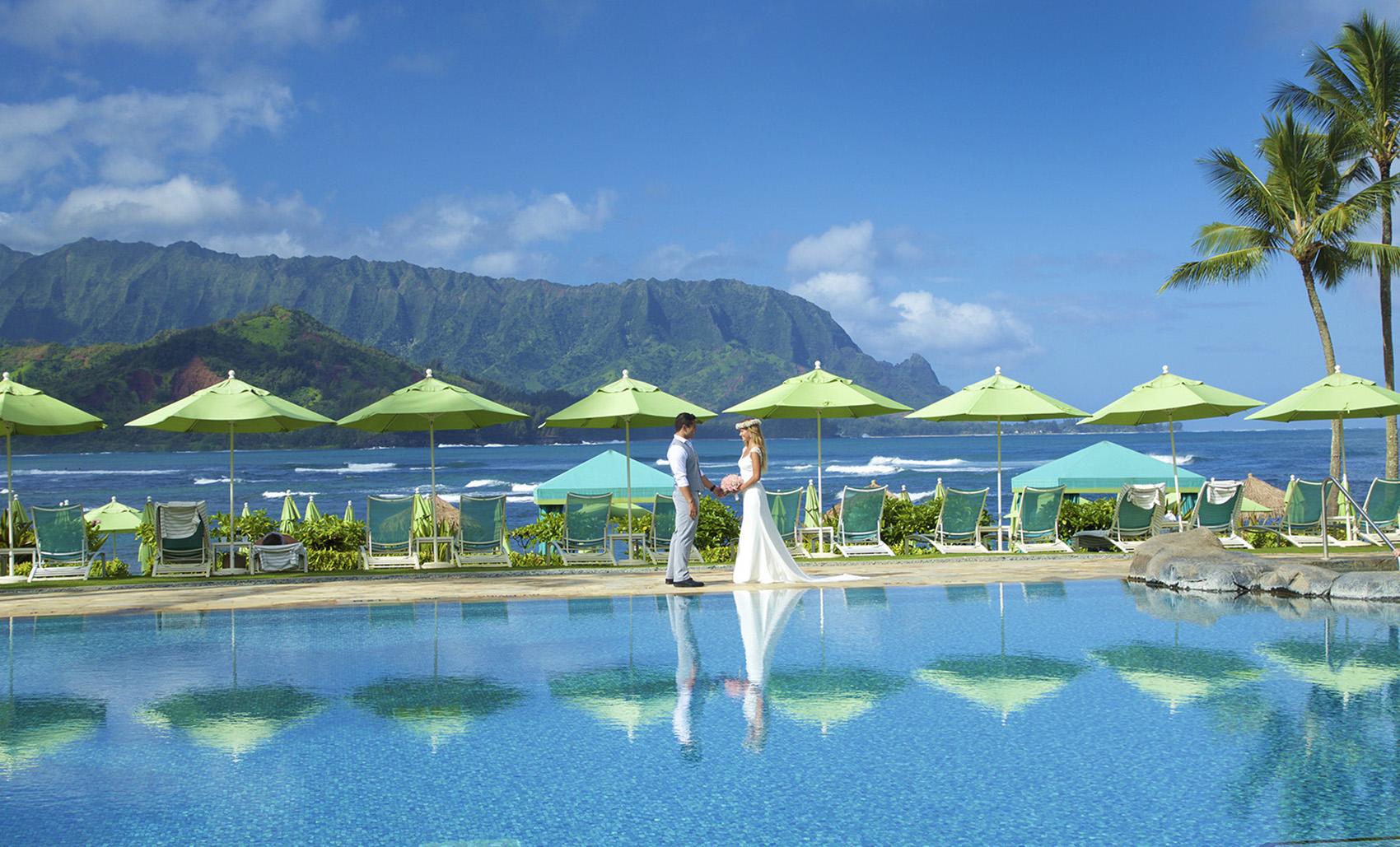 Wafting trade winds help keep the bride and groom cool. Fresh local flowers adorn the venue. The ocean methodically peeks into the ceremony, then slowly retreats. Here on Kauai, it's as if you have the island's blessing as well.
Say your vows under the North Shore sun, on the sands of the South Shore or on a historic estate like Kilohana. Perform a traditional ceremony or do something unique that speaks to you. The beautiful "Hawaiian Wedding Song" made famous by Elvis in the movie "Blue Hawaii" (which was filmed on Kauai) is often sung at Kauai ceremonies. Find more information about wedding venues and service providers.
Arrange your wedding on your own or get help from Kauai's wedding planners, the Kauai Wedding Professionals Association or resort specialists. Choose a ceremony at a beautiful resort, or select from unique sites throughout the island. Contact the Kauai Office of the State Department of Health for license information. Now that you've found that special someone, get married in a truly special place that will forever be etched in your memories. Think of it as Kauai's wedding gift to you. Learn more about Kauai wedding photographers, planners and venues.
For Hawaii marriage license information, click here.
For Hawaii civil union information, click here.
Sorry, there are no results. Please try another search.