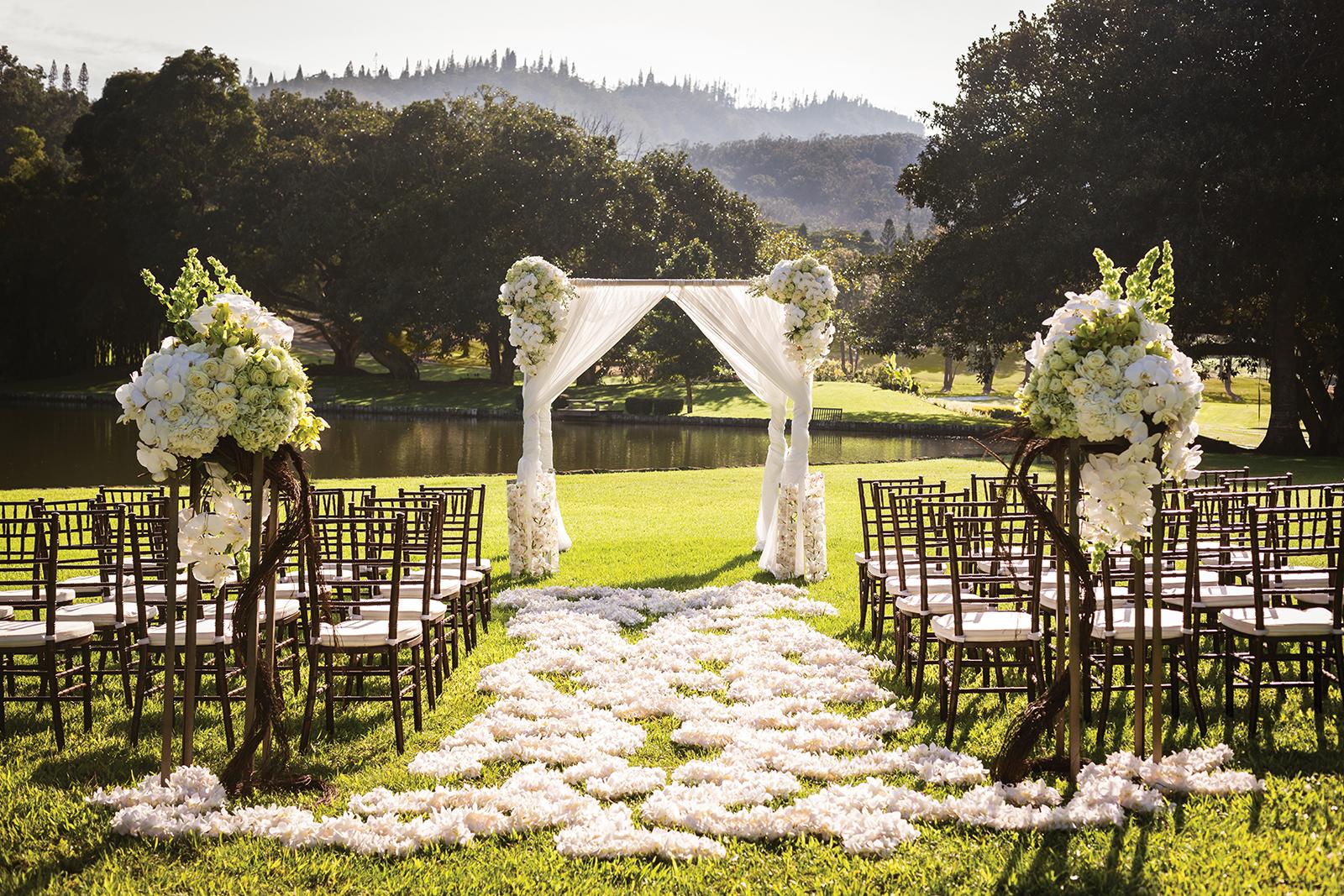 Photo by Don Riddle (cortesía de Four Seasons Lanai)
Imagine your wedding day being both intimate and relaxed. Envision saying your vows as gentle trade winds blow off of Hulopoʻe Bay. Picture an intimate ceremony under the stars in the cool uplands of Central Lānaʻi, shared with the ones you love. Lānaʻi provides a unique and tranquil setting to take your first steps together. Whether it's with the deep blue of the Pacific as your backdrop or in the shade of majestic Cook pine trees, Lānaʻi provides a more personal alternative to other destination wedding venues, making the day you've always dreamed of even more special. The Lānaʻi Cat Sanctuary is also available for both weddings and bachlorette events.
For Hawaiʻi marriage license information, click here.
For Hawaiʻi civil union information, click here.
Wedding Services on Lānaʻi
Sorry, there are no results. Please try another search.
Discover the romantic side of Lānaʻi, known as Hawaiʻi's "Most Enticing Island."
More