Plan your trip during one of Maui's many special events. Experience one-of-a-kind cultural performances, stage shows, musical events and sports competitions throughout the year on Maui.
showing 51 - 52 of 52
Summary
Saturday, December 1, from 9 AM to 12 PM: Living Wreath Making with Native Plants Native plants provide more than just food and habitat for wildlife: they also provide great beauty all year long! Learn to make a living wreath from Native Hawaiian Plants in time for the Holidays with MNBG Executive [...]
Contact Info
Contact Name: Whit Germano
Contact Organization: Maui Nui Botanical Gardens
Summary
Join us Sunday December 16, 2018 for the Christmas 5K, 1 Mile Walk, or Santa's Half Mile Keiki Dash! We will also be collecting donations for the Maui Food Bank. Santa's Half Mile Keiki Dash: A special race for keiki 8 years and under - starts at 7:30am. There are no bib numbers or run times for [...]
Contact Info
Contact Name: Jon Emerson
Contact Organization: Valley Isle Road Runners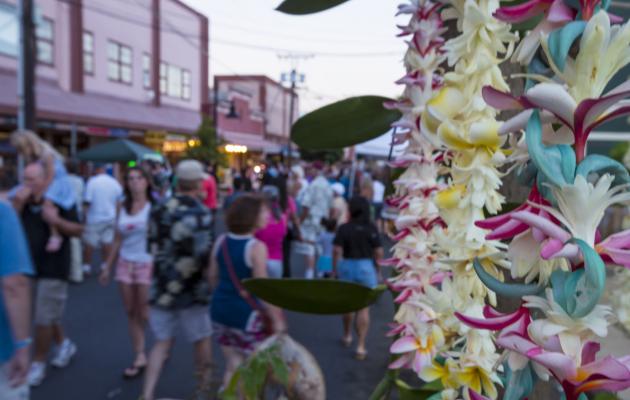 Find more information about some of the popular festivals celebrating food, culture and more on Maui.
More