To get a taste of Hawaiian hospitality, attending one of Oahu's many entertaining luau is a must for your visit. Everything at the luau, from the food to the entertainment to the decorations, is designed to bring Pacific Island traditions to life and create a sense of togetherness.

Sunset is the perfect time to celebrate on the shores of Oahu, where you'll dine on kalua pig cooked in an imu (earth oven), haupia (coconut pudding) and poi (pounded Hawaiian taro). Then settle down under the stars to learn about Hawaiian and Polynesian culture through live performances of music and hula. Some luau showcase entertainment from across Polynesia as well, including Tahitian dance and the thrilling Samoan fire-knife dance.

There are many excellent luau venues to choose from throughout Oahu, including the Alii Luau at the Polynesian Cultural Center on the North Shore, the Paradise Cove Luau in the Ko Olina area of Leeward Oahu and the Royal Luau (Ahaaina) at The Royal Hawaiian. Don't forgot to also consider Germaine's Luau, Ka Moana Luau in Sea Life Park, Diamond Head Farm Fresh Luau in the Waikiki Aquarium, Waikiki Starlight Hawaiian Luau and Ka Waa Luau in Aulani Resort. These are just some of the many luau events in Waikiki and surrounding areas on Oahu.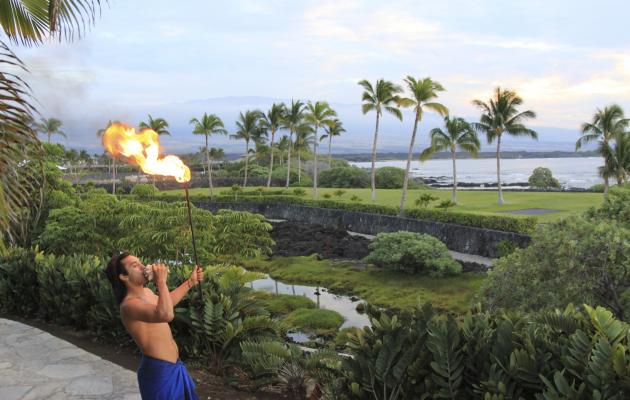 Learn more about the history and tradition of luau on the Hawaiian Islands in the Culture section of the website.
More