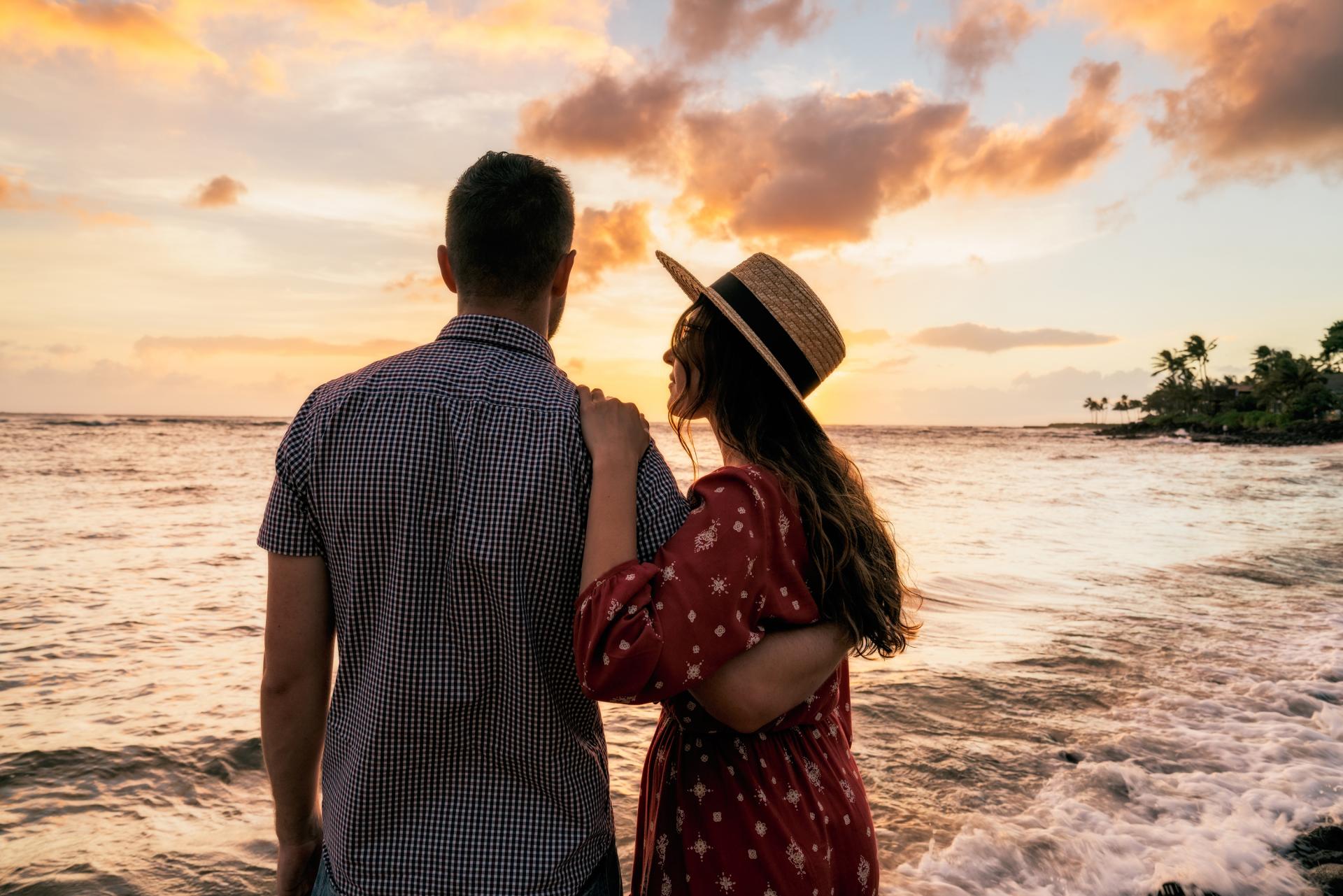 Hawaiʻi Honeymoon Hotspots
For a heavenly honeymoon, look no further than
Hawaiʻi
. The Hawaiian Islands cater for newlyweds in spectacular fashion, from fairytale accommodations and intimidate dining to romantic excursions and once-in-a-lifetime experiences.
HĀMĀKUA

COAST,

ISLAND OF HAWAIʻI

Travel north to some of Hawai'i's most picturesque coastlines and water-falls. Located just north of Hilo on the north-eastern side of the island, the

Hāmākua

Coast is one of the most beautiful stretches of scenery on the island, boasting lush tropical rainforests, stunning waterfalls and tranquil green valleys.

Make sure you stop off in some of the small towns such as historic

Honokaʻa

, with specialty shops and boutiques. For a memorable drive, take the

Hāmākua

Heritage Corridor from

Waipiʻo

Valley Lookout to Hilo. As you drive along the scenic coast, you'll see deep water-carved valleys, thick with tropical foliage. Stop enroute to tour the

Hawaiʻi

Tropical Botanical Garden and also the World Botanical Gardens with its triple-tiered Umau-ma Falls. The heritage drive includes two of the island's most famous wa-terfalls — the 135m '

ʻAkaka Falls

and the 31m Kahuna Falls.
WAILEA, MAUI
Wailea is Maui's premier honeymoon destination, ideal for lovers with dis-cerning taste. It oozes opulent resorts on beautiful beach coves and is home to
Hawaiʻi
's sole adults-only boutique hotel.
The region is renowned for decadent restaurants offering dramatic sunset views. Foodie couples will appreciate a "secret" dinner-for-two at The Treehouse, an idyllic oceanfront meal steps from the sand at Sarento's On The Beach or open-air Italian dining under the stars at Ferraro's.
Private resort-based activities are in abundance, from stand-up paddle boarding lessons and guided kayak tours to side-by-side spa treatments and memorable photography sessions. Meandering hand-in-hand along the Wailea Beach Path is not-to-be-missed, it's one of the most scenic walkways on the island and perfect for spotting humpback whales (Dec-Apr).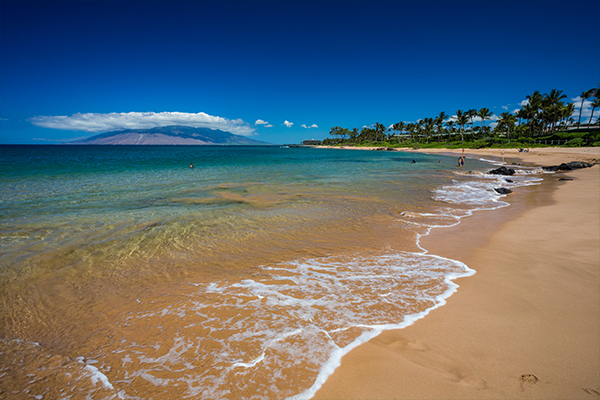 POIPU,
KAUA'I
Poʻipū
is a sunny honeymoon setting on
Kauaʻi
's south shore, perfect for any love affair. It's one of the island's most popular beach destinations dot-ted with a selection of superior resorts.
The biggest attraction is
Poʻipū
Beach, with it's golden sands and visiting endangered Hawaiian monk seals. Romance is sure to flourish here, frolic in the shallow waters of a nearby sandbar, snorkel side by side in search of Hawaiian green sea turtles, or hold hands while watching a bright sunset over the Pacific Ocean.
Immerse yourselves in
Kauaʻi
's roadside beauty, drive through a gorgeous canopy of Eucalyptus trees called The Tree Tunnel or deep into Waimea Canyon, a red earth and rocky landscape reminiscent of a mini-Grand-Canyon. For exotic cocktails, and unforgettable beachfront dining, head to RumFire
Poʻipū
Beach.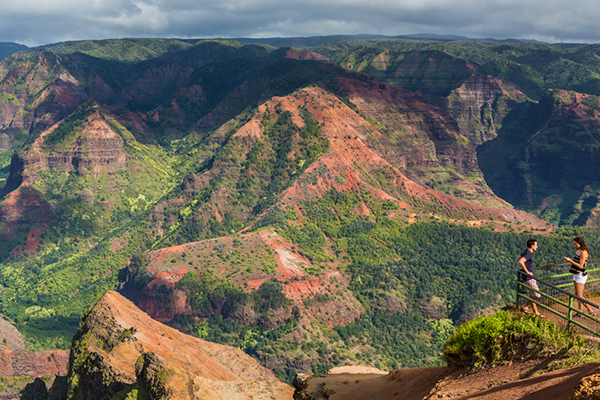 KO OLINA,
OʻAHU
Kō
Olina is an up-and-coming honeymoon hotspot on
Oʻahu
's west coast, tailormade for stylish duo's. A string of four pristine beach lagoons are connected by a seaside pathway and a handful of high-end resorts.
This growing community always has something exciting on offer. Grab a loved one and journey through the galaxy on a "Stars Above
Hawaiʻi
" as-tronomer-led show, tee off at the top-ranking
Kō
Olina Golf Club or hunt for Hawaiian wildlife on a Wild Side Specialty Tour.
Seek pleasure in boating pursuits departing from the nearby world-class marina. Take to the high seas on a whale watching trip, snorkel adventure or catamaran sunset sail. Back on dry land a Hawaiian
lūʻau
feast and cul-tural performance will leave those "just married" with a lasting impression of
Hawaiʻi
.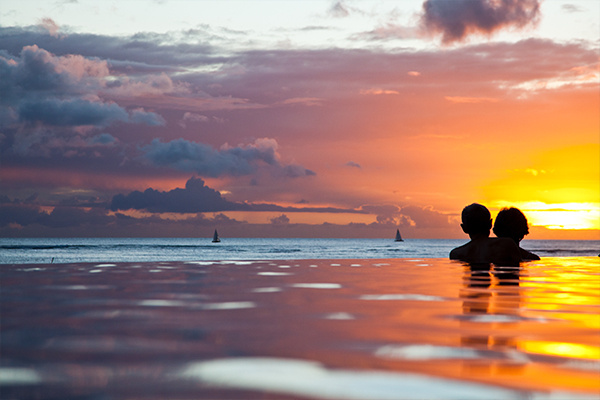 HULOPOE BAY,
LĀNAʻI
Hulopoʻe
Bay is a honeymoon haven on the privately-owned island of La-nai, suitable for pairs seeking seclusion. A lavish five-star resort sits above the shoreline where spinner dolphins are often seen playing.
Formerly a pineapple plantation, the isle has developed into a country-style retreat. Newlyweds can "escape it all" on a short walk to
Puʻu
Pehe, an ATV ride to Keahiakawelo (Garden of the Gods) or a 4-wheel drive to Polihua Beach.
Bond in the great outdoors while fishing, swimming,
snorkeling
, scuba div-ing, hiking, deer hunting or horseback riding. The small town square is great for a date-night, savour local food and catch a flick at Hale Keaka
Lānaʻi
Theaters.