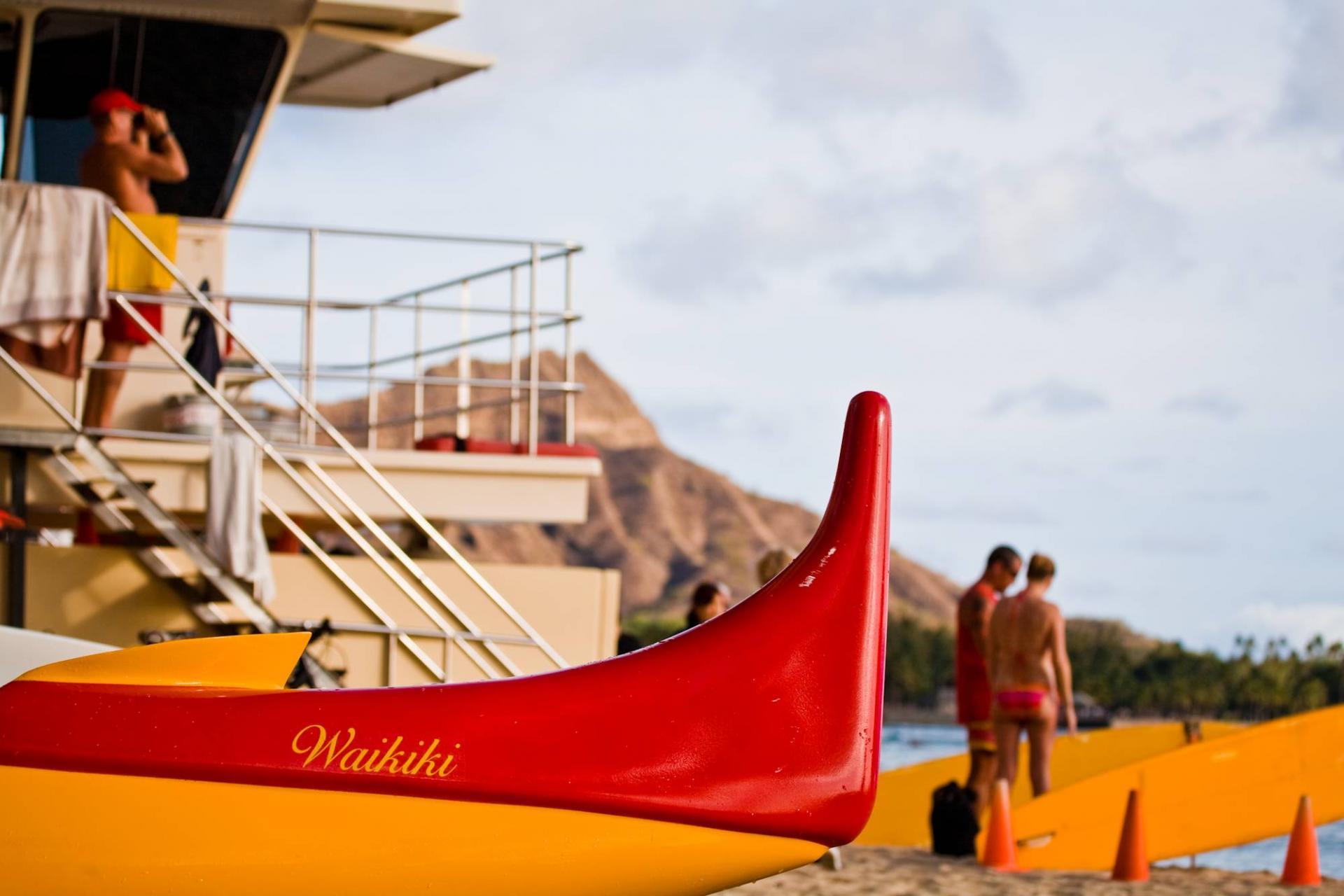 With our tropical climate and breathtaking scenery,
Hawaiʻi
is what many people consider paradise. In fact, visitors consistently give
Hawaiʻi
high marks for our natural beauty, safety and security. But even in paradise, precautions should be taken to avoid an unpleasant situation. On this page, you'll find information about ocean safety, driving safety and more.
Protect Against Mosquito Bites
Although mosquitoes can be found year-round in Hawaiʻi's warm climate, summer is peak season. Mosquitoes can act as carriers of diseases, such as zika, dengue and chikungunya, which are primarily transmitted to humans through the bite of an infected mosquito. Fortunately, none of these diseases are native to Hawaiʻi, and they are not found locally at this time. Help prevent mosquito bites, and the risk of diseases being transmitted, by applying EPA-registered insect repellent containing 20-30% DEET, and wearing light-colored long-sleeved shirts, pants and shoes when outdoors, especially at sunrise and sunset when mosquitoes are most active. For more information, visit FIGHTTHEBITEHAWAII.COM.
Pedestrian Safety
Be a safe, smart pedestrian and know the rules. Review information provided by the Hawaiʻi Department of Transportation at
Hawaiʻi
, a program aimed at helping pedestrians be safer. Information is available in Japanese, Filipino, Hawaiian, Samoan, Vietnamese, Chinese and Korean languages.
Personal Safety
Hawaiʻi may be paradise, but unfortunately we still have to deal with issues like theft. Follow these common sense tips to protect your property.
Keep valuables in your hotel room or a hotel safe. When out for the day, keep essentials with you.
Keep an eye on your belongings while on the beach.
If you must leave items in the trunk of your vehicle, place them there prior to arriving at your destination.
Carry travelers checks instead of large amounts of cash. Divide your money and credit cards.
Do not leave your sliding glass door or screen open.
Safety Tips
Land Safety Tips
There is so much natural beauty to discover in Hawaiʻi, and with the right information, you can ensure that you are experiencing the islands in the best way possible. Land safety experts share their tips on weather preparedness, land access, and trail protocol so that you stay safe and minimize your impact on the trails
Video: Safety
We want you to enjoy your stay and also be safe during your visit. This video will provide you with some safety tips to consider during your time in the islands. Please take a moment to watch it carefully so you can have a safe and fun experience in Hawai'i.
Enjoying Hawaiʻi's tropical climate means being sun-smart and wearing proper sun protection at all times. Even when the sun is hidden by clouds, protect yourself from ultraviolet rays that come through. Before going out for the day, liberally apply sunscreen with an SPF (Sun Protection Factor) rating of 30 or higher, and reapply after swimming. Please bring reef-safe sunscreen that doesn't contain hazardous chemicals used in many sunscreens. Those chemicals cause bleaching of coral and damage the islands' ocean habitat. You may also consider wearing a brimmed hat, sunglasses and long-sleeved shirt and pants for added protection from the sun's rays.
There is so much natural beauty to discover in
Hawaiʻi
, and with the right information, you can ensure that you are experiencing the islands in the best way possible. Land safety experts share their tips on weather preparedness, land access, and trail protocol so that you stay safe and minimize your impact on the trails.
Don't risk your life for a selfie.
Stay on designated trails/paths.
Going out on edges could lead to a collapse.
Hawaiʻi is a beautiful place to visit, but even in paradise unpleasant situations can occur. If you experience any adversity, such as an accident, medical emergency or serious illness, or if you become a victim of a crime and have a police report, please call the Visitor Aloha Society of Hawaiʻi (VASH). Have your police report number handy when you call.
Here is the contact information for VASH offices on the major Hawaiian Islands:

Visitor Aloha Society of Hawaiʻi (Oʻahu)
Website - Phone: (808) 926-8274

Visitor Aloha Society of Kauaʻi
Website - Phone: (808) 482-0111

Maui Visitors and Convention Bureau (Maui County)
Phone: (808) 244-3530

Visitor Aloha Society of West Hawaiʻi (Island of Hawaiʻi – Kona)
Website - Phone: (808) 756-0785

Visitor Aloha Society of East Hawaiʻi (Island of Hawaiʻi – Hilo)
Website - Phone: (808) 756-1472

Hawaiʻi

Emergency Management Agency
Hawaiʻi's state Hawaiʻi Emergency Management Agency has developed a warning system to alert the public in the case of an emergency. If you hear Hawaiʻi Emergency Management Agency sirens (a steady siren tone for three minutes and repeated if necessary), listen to your car radio, turn on the television or ask hotel personnel for emergency instructions. Please note that Hawaiʻi Emergency Management Agency sirens are routinely tested at 11:45 am on the first working day of each month.

Emergency Broadcast Stations: Designated radio stations will broadcast important information if an emergency occurs, such as flash floods and other events.

Island of Hawaiʻi:
670 AM KPUA (Hilo)
850 AM KHLO (Hilo)
94.7 FM KWXX (Hilo)
97.9 FM KKBG (Hilo)
106.1 FM KLEO (Kona)
Kauaʻi:
Maui:
Oʻahu:
590 AM and 92.3 FM KSSK
96.3 FM KRTR

Foreign-Language Radio Stations that Broadcast Emergency-Related Information:
1210 AM KZOO (Japanese)
1270 AM KNDI (Samoan, Marshallese, Visayan, Tagalog, Cantonese)
1540 AM KREA (Korean)

Watches and Warnings
Watches and warnings are prepared for The Hawaiian Islands by the National Weather Service Central Pacific Hurricane Center in Honolulu. When watches and warnings are issued, visitors should closely monitor radio, television or NOAA Weather Radio for official bulletins of the event's progress and instructions from Civil Defense authorities. The following descriptions are provided to assist you in understanding the various watches, warnings and advisories that could be issued.
Hurricane/Tropical Storm Watch:
Hurricane/tropical storm conditions are possible within 48 hours.
Hurricane/Tropical Storm Warning:
Hurricane/tropical storm conditions are expected within 36 hours.
Flood Advisory:
Exercise caution due to hazardous driving conditions. Be alert for ponding and debris on roadway, slippery roads and poor visibility.
Flood Watch:
Flooding is possible. Be alert!
Flash Flood Warning:
Flooding is imminent or already occurring. Get to high ground if you are in a flood-prone area.
Tsunami Watch:
Issued by Pacific Tsunami Warning Center after distant earthquakes with potential to create a tsunami in

Hawaiʻi

. Tsunami waves are possible. Visit their website for tsunami advisories.
Urgent Local Tsunami Warning:
Issued when a local earthquake has occurred and damaging waves are probable. Wave travel time may be as short as 10–20 minutes.

NOTE: In addition to information from state and county Civil Defense agencies and other emergency responders, visitors staying at hotel properties will be provided with information on what to do during various crisis situations. Emergency procedures for your hotel can typically be found in the back of the information compendium in your guest room.
Emergency Shelters
In the case of a severe emergency, such as a hurricane, the Civil Defense warnings on the radio and television stations may advise you to evacuate further inland, to higher ground or to an emergency shelter. These shelters are located primarily at schools and parks. It's important to note that shelters do not stock supplies, so if possible, bring food, water, clothing, blankets, medicines and other necessities.
For more on emergency preparedness, shelters and warnings, visit the
Hawaiʻi.gov/hiema/">

Hawaiʻi

Emergency Management Agency website
.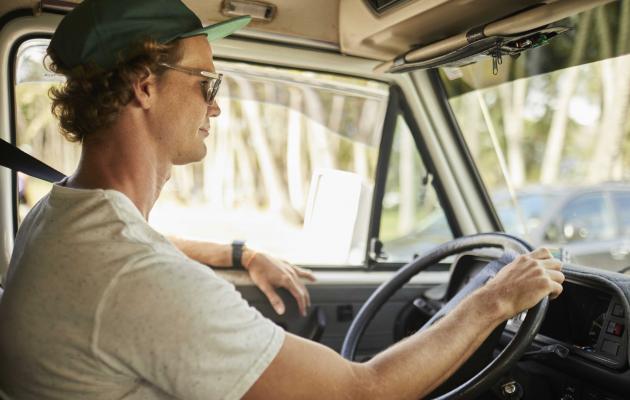 Hitting the road on your Hawaiʻi vacation? Learn the basics of driver safety before you buckle in.
More
Visit the Hawaiʻi Department of Land and Natural Resources website for State Parks Division safety tips.
More
You can also visit the Hawaiʻi Tourism Authority's Special Alerts page for information on how the HTA keeps visitors informed and safe during any crisis situation that may occur.
More
Protecting Hawaiʻi's Marine Life & Fragile Environment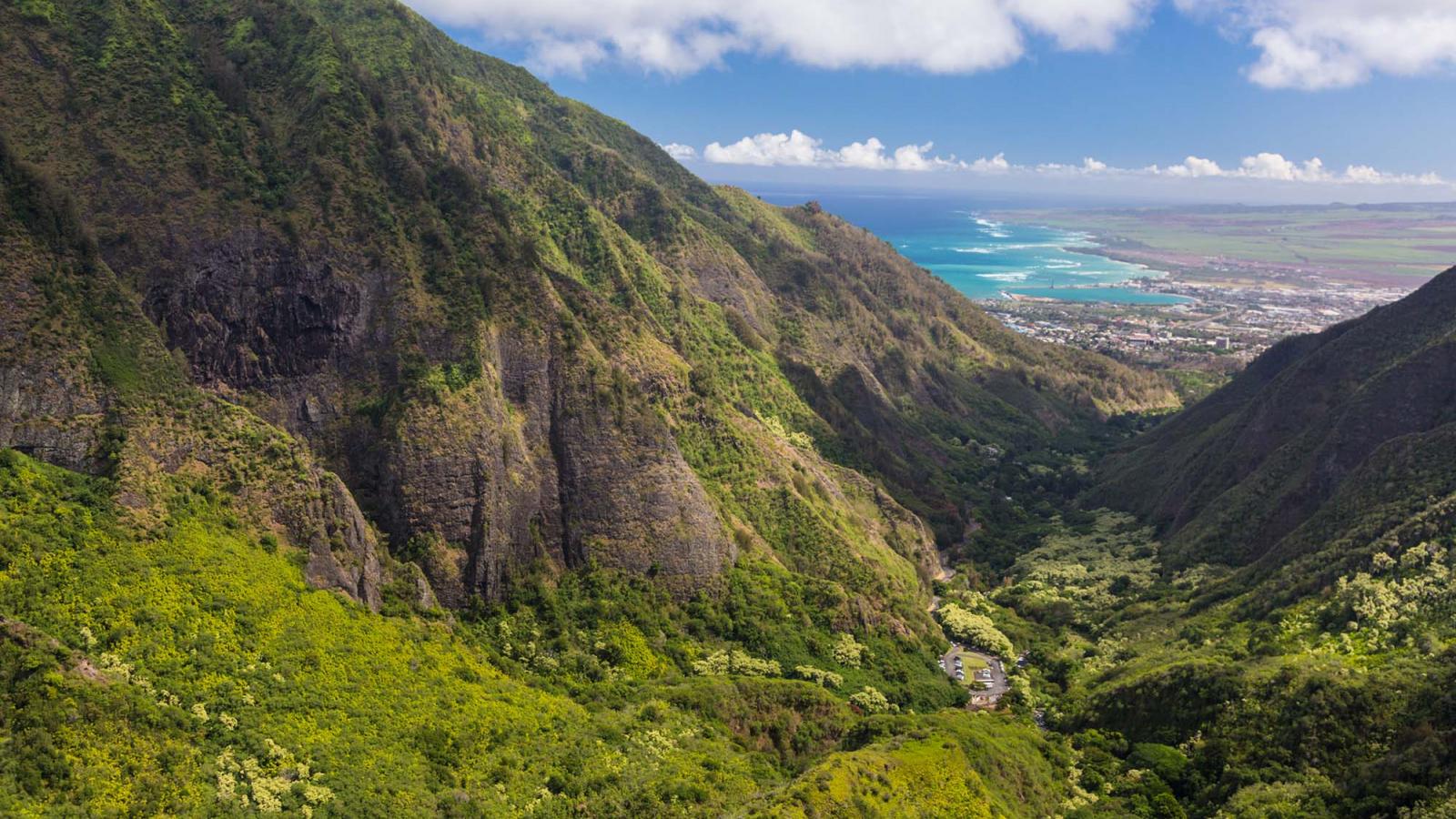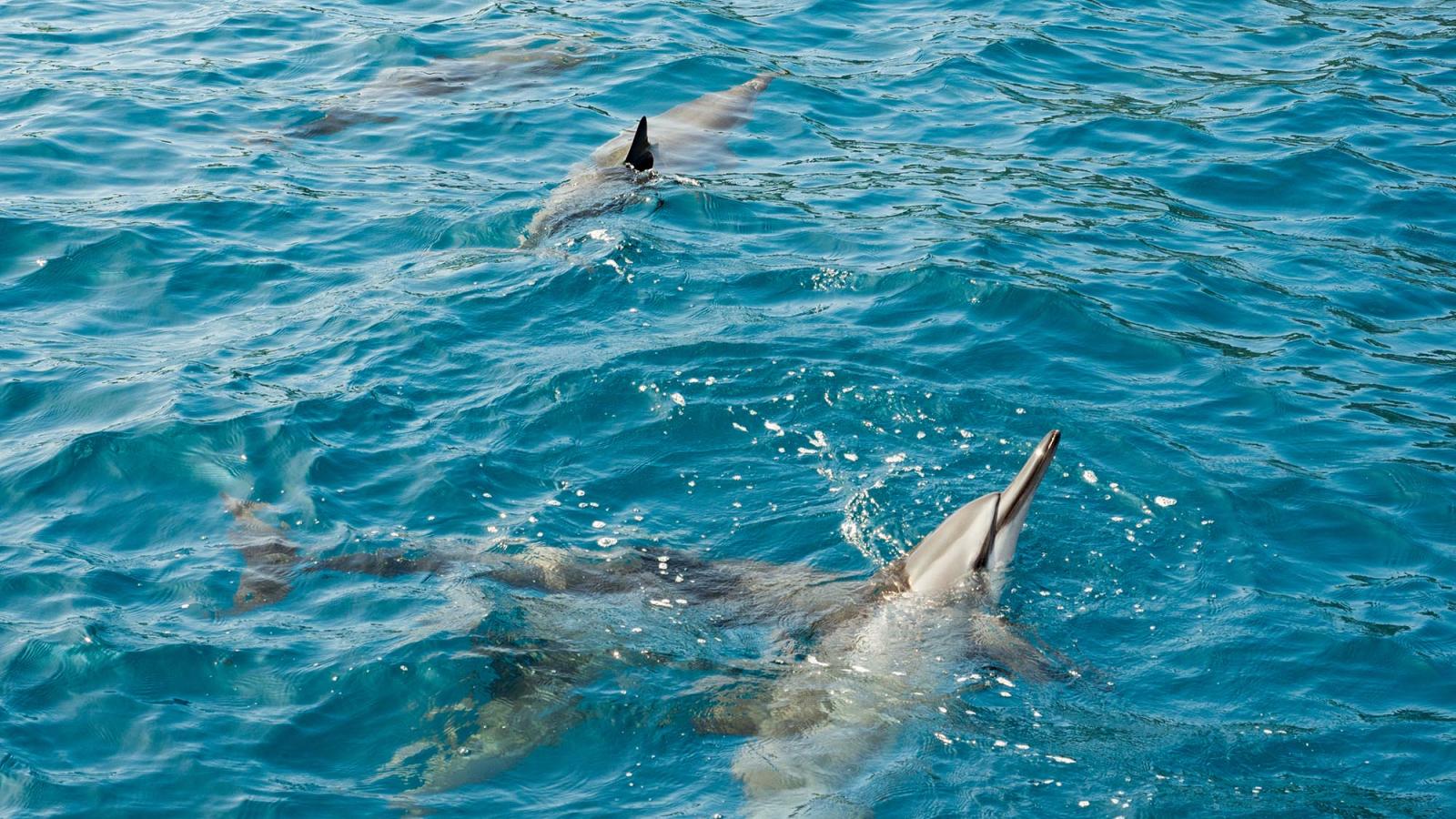 Protect Our Natural Resources
According to many conservationists, Hawaiʻi is the "endangered species capital of the world." Over millions of years, plants and animals that were carried here by ocean currents, winds and birds evolved into species found nowhere else in the world. Today, many of these species and the ecosystems that support them are threatened. As a visitor to Hawaiʻi, you can help protect our natural resources. Together we can preserve Hawaiʻi's unique environment for generations to come. Please scroll through this section to view videos that will help you learn how to protect Hawaiʻi's valuable resources!
Protecting Sea Life
How can you help preserve Hawaiʻi's sea life? Keep a respectful distance from all the marine animals. Don't feed the animals; they have their own diets. Also, put trash in its place to keep the beaches clean and the animals safe.
Protecting Hawaiʻi's Oceans and Reefs
How you can help protect Hawaiʻi's fragile reefs: 1. Don't walk on the reef. 2. Don't dump fish & plants into the ocean. 3. Don't feed the fish. They have their own natural food. 4. Let fish come to you. 5. Never take or pick coral. 6. Put litter in its place. 7. Sterilize and thoroughly clean diving equipment between locations. 8. Don't drag kayaks or surfboards over the reef because it breaks the coral and destroys the ecosystem.
Protecting Hawaiʻi's Low to High Environment
Saving the rainforest isn't just about saving biodiversity. It's about protecting the resources we all depend on. How you can help protect Hawaiʻi's nature reserves: * Brush/clean your boots before you enter a nature preserve to remove seeds and eggs of invasive pests. * Never stray off the trail. Staying on the beaten path helps to protect native plants. It's also safer because many trails in Hawaiʻi have hidden cliffs. * Always bring your own water. Water from streams may look clear but may contain bacteria.
Protecting Hawaiʻi's Low Lands - Local Agriculture
A single infected fruit or a little dirt in a bag with tiny bugs in it can seriously damage Hawaiʻi's agricultural industry and natural communities. This is one of the reasons Hawaiʻi is so strict about controlling how plants and animals are brought into the state. They are also good reasons to respect the rules and declare anything questionable you might be bringing into Hawaiʻi with you.
Dolphin SMART Program
Dolphin SMART is a partnership program developed by NOAA's Office of National Marine Sanctuaries and National Marine Fisheries Service, the Whale and Dolphin Conservation, and the Dolphin Ecology Project. By choosing to follow Dolphin SMART criteria, businesses demonstrate their support for dolphin conservation. The next time you choose a dolphin tour, do your part and book Dolphin SMART businesses. Look for businesses with Dolphin SMART flags and decals displaying the current year.