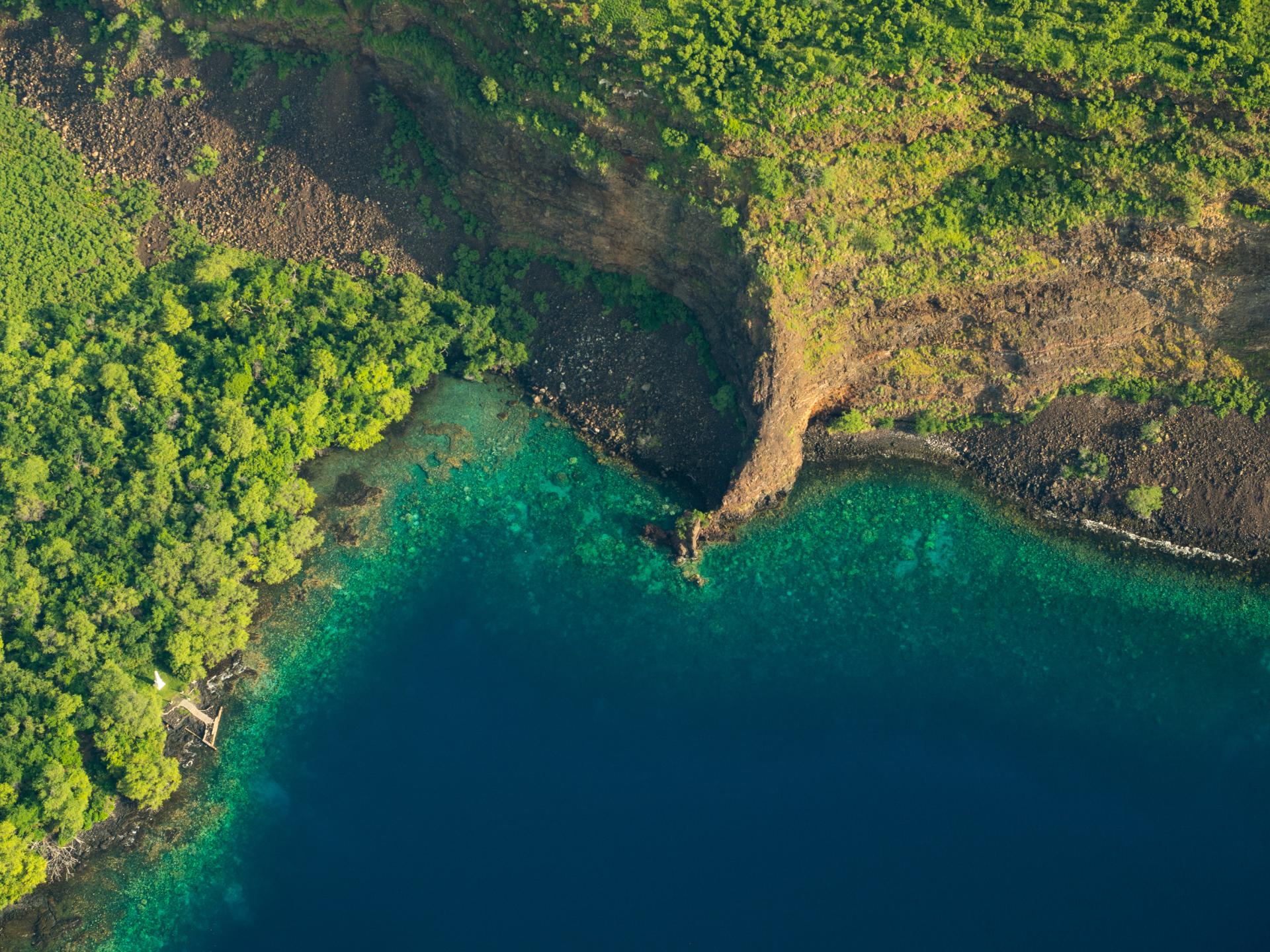 Kealakekua Bay State Historical Park
What: State Historic Park, Captain Cook Monument
Where: 12 miles south of Kailua-Kona
When: Open during daylight hours
How much: Free admission
Located about 12 miles south of Historic Kailua Village (Kailua-Kona) in South Kona, Kealakekua Bay is a Marine Life Conservation District perfect for snorkeling, scuba diving and kayaking. The bay's brilliant waters are filled with coral and schools of tropical fish. On occasion, you can even see spinner dolphins swimming in the bay. If you want to stay dry, there is a picnic area to relax and enjoy this historic spot.
Kealakekua Bay is an important historic location because it marks the site where the first westerner, Captain James Cook, landed on island of Hawaiʻi. Cook was the first British explorer to establish contact with the Hawaiian Islands in 1778 on Kauaʻi. Only a year later, he was killed in a skirmish with Native Hawaiians right here in Kealakekua Bay. A white obelisk on the shore of Kealakekua Bay State Historical Park memorializes his death. On the east side of the bay there is also the Hikiau heiau (sacred temple) dedicated to the Hawaiian god, Lono. Open during daylight hours; admission is free.
Note: Kayakers who beach their craft in Kaʻawaloa must first obtain a state landing permit.