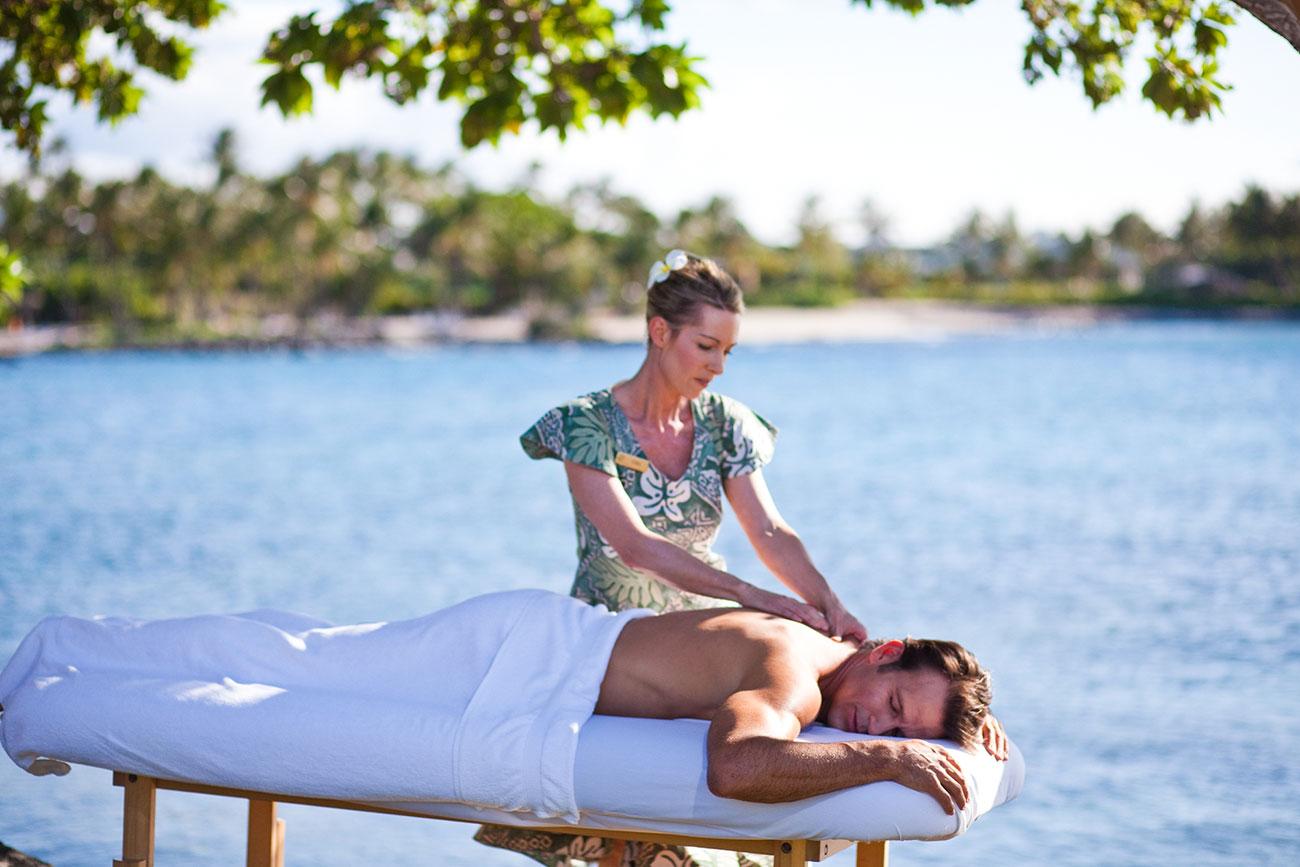 Wellness and Rejuvenation on the Island of Hawaiʻi
The island of Hawaiʻi is also known as the "Healing Island"—a place where a strong tradition of wellness combines with the aloha spirit to nurture the soul. The island offers a wide spectrum of healing traditions that can reenergize and rejuvenate. Native Hawaiian kūpuna (elders) have shared indigenous wisdom through their cultural practices, including lomilomi massage, lāʻau lapaʻau (using native plants in healing practices) and hoʻoponopono ("to make right" with others through soul-searching, self-awareness and forgiveness). Uniting all of these healing arts is the most important concept of all: aloha.
Experience the spa services of Hawaiʻi Island's resorts and day-spas where you'll find rejuvenating treatments found only in the islands. Succumb to the rhythmic strokes of a lomilomi (massage). Add heated pōhaku (stones) to relive sore muscles. Renew your skin with a coffee exfoliation and facials using local ingredients to stimulate and increase circulation. Pamper yourself with wraps, scrubs and hydrotherapy in an unforgettable tropical setting. With rewards like this, it's no wonder why the island of Hawaiʻi is such a popular getaway for destination weddings and honeymoons.
Then extend your spa experience with healthy dining, yoga, Pilates, hiking, kayaking, stand up paddle boarding or an excursion in an outrigger canoe.
Spas, Wellness & Rejuvenation