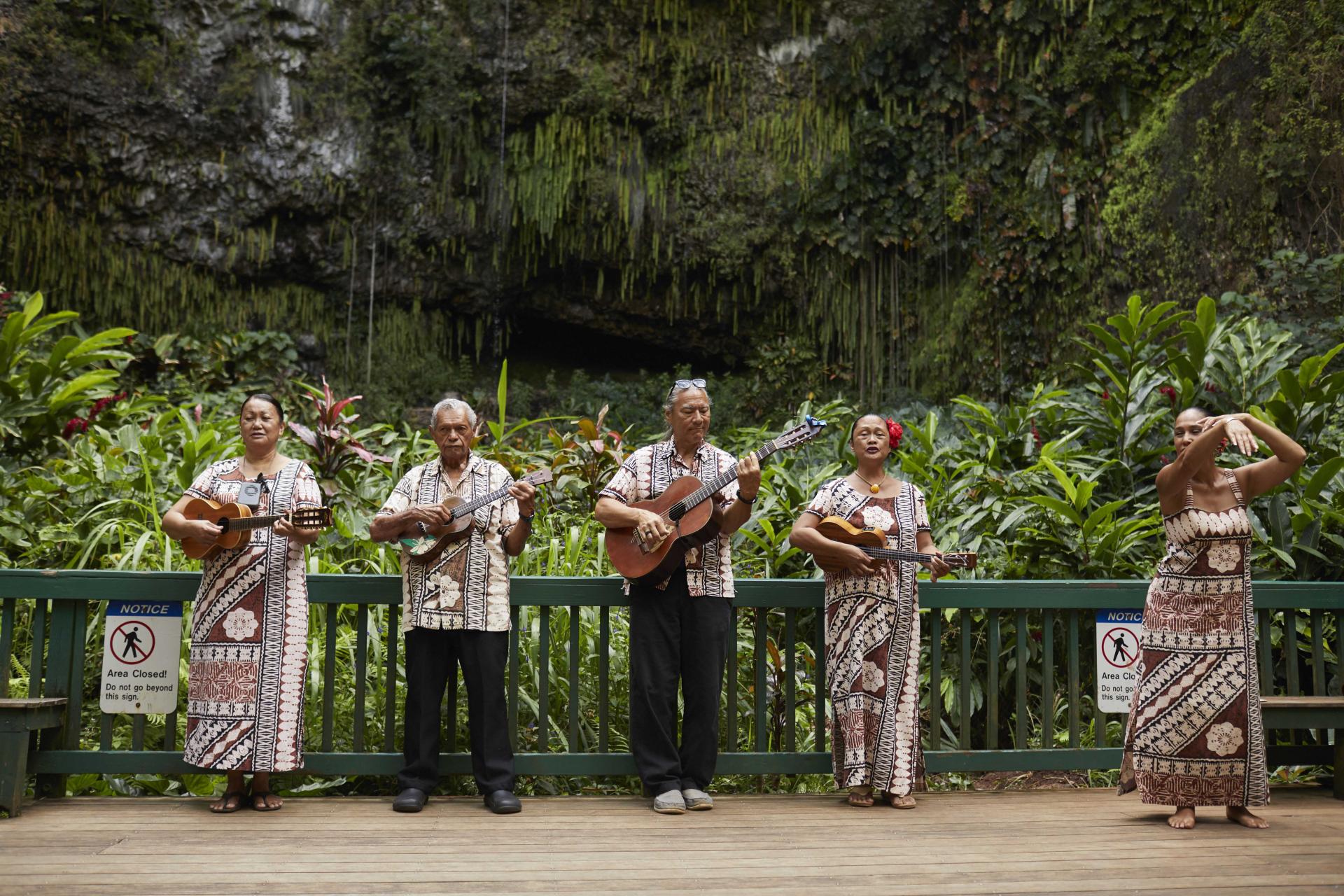 What: Natural, fern-filled grotto on the Wailua River
Where: Up the Wailua River on the East Side

On Kauaʻi's East Side, the Fern Grotto is one of Kauaʻi's signature attractions. Accessible only by a short boat trip up the Wailua River, the grotto is a natural lava-rock grotto, lush with hanging ferns and tropical foliage, cooled by the mists of a waterfall. There was a time when the Grotto was off-limits to all but Hawaiian royalty. But for more than 50 years, riverboats have provided tours of the site.
In this serene setting, the grotto acts like a natural amphitheatre. Taking advantage of the incredible natural acoustics, visitors are often treated to musicians playing beautiful Hawaiian music. It's no wonder why this unique Kauaʻi setting is such a popular destination for wedding ceremonies.