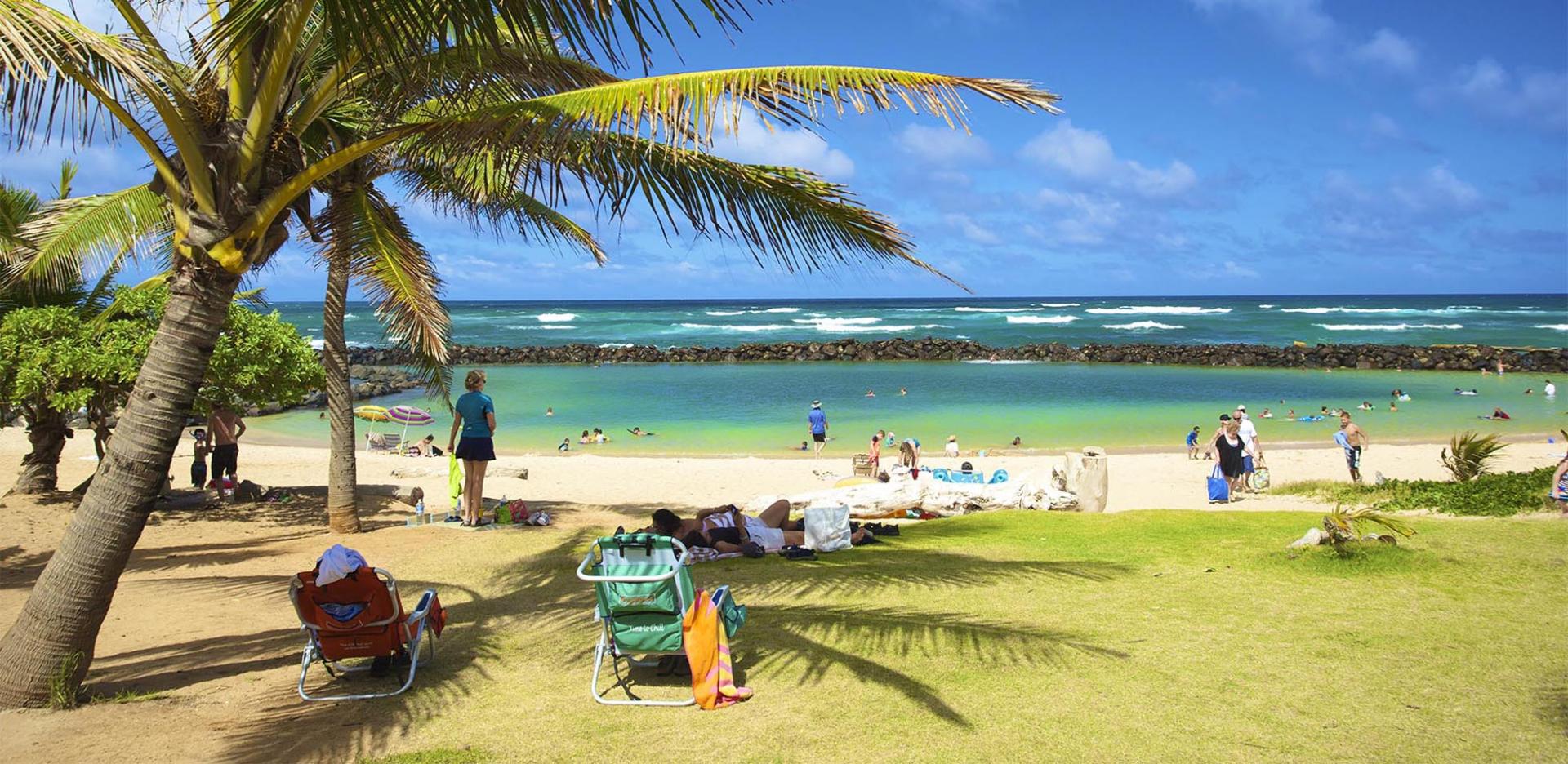 What: Large, family-friendly beach
Where: East Side (Royal Coconut Coast) of Kauai

One of the most popular parks on Kauai, Lydgate Beach is the perfect location for a relaxing beach day. Located on the shoreline near the mouth of the Wailua River, this scenic park attracts many swimmers, picnickers, campers and beachcombers. Windsurfers and kitesurfers also visit the area when south, or kona, winds offer favorable sailing conditions for this side of the island.

Lydgate Beach is also an ideal spot for families thanks to its many facilities, including lifeguards, a picnic area and restrooms. Keiki (children) will love swimming in the saltwater pools, called Morgan's Ponds. Constructed by placing huge boulders in a semicircle facing the beach, the ponds are divided into one large, deep pool and one small, shallow pool. The boulders provide protection from strong currents and seasonally high surf, making it one of Kauai's safest year-round swimming sites. The nearby large, wooden play structure at Kamalani Playground will occupy keiki for hours, too.

The protected calm waters also draw a wide variety of tropical fish. It's a great place for beginner snorkelers to spot everything from puffer fish to yellowtail coris to the occasional eel. A sign at the entrance of the park will help you identify the different varieties of fish found here. For a quieter beach experience, head south to Nukolii Beach. This part of the park is not considered safe for swimming, but it is a great spot to sit on the shore and watch the sunrise. Since it is east-facing, you won't catch a sunset, but sometimes you can still see the colorful, warm glow of the evening sky from its shores.

Getting Here
Getting to Lydgate Beach Park is easy. It's just a short drive from upcountry Wailua if you are getting here by car.

From Lihue, take Kuhio Highway going north until Mile Marker 5. Turn right onto Leho Road, then right on Nalu Road.

From Kapaa, take Kuhio Highway going south. Go over the Wailua Bridge, then left on Leho Road near the Aston Aloha Beach Hotel. Take a left onto Nalu Road and continue until you see beach parking.