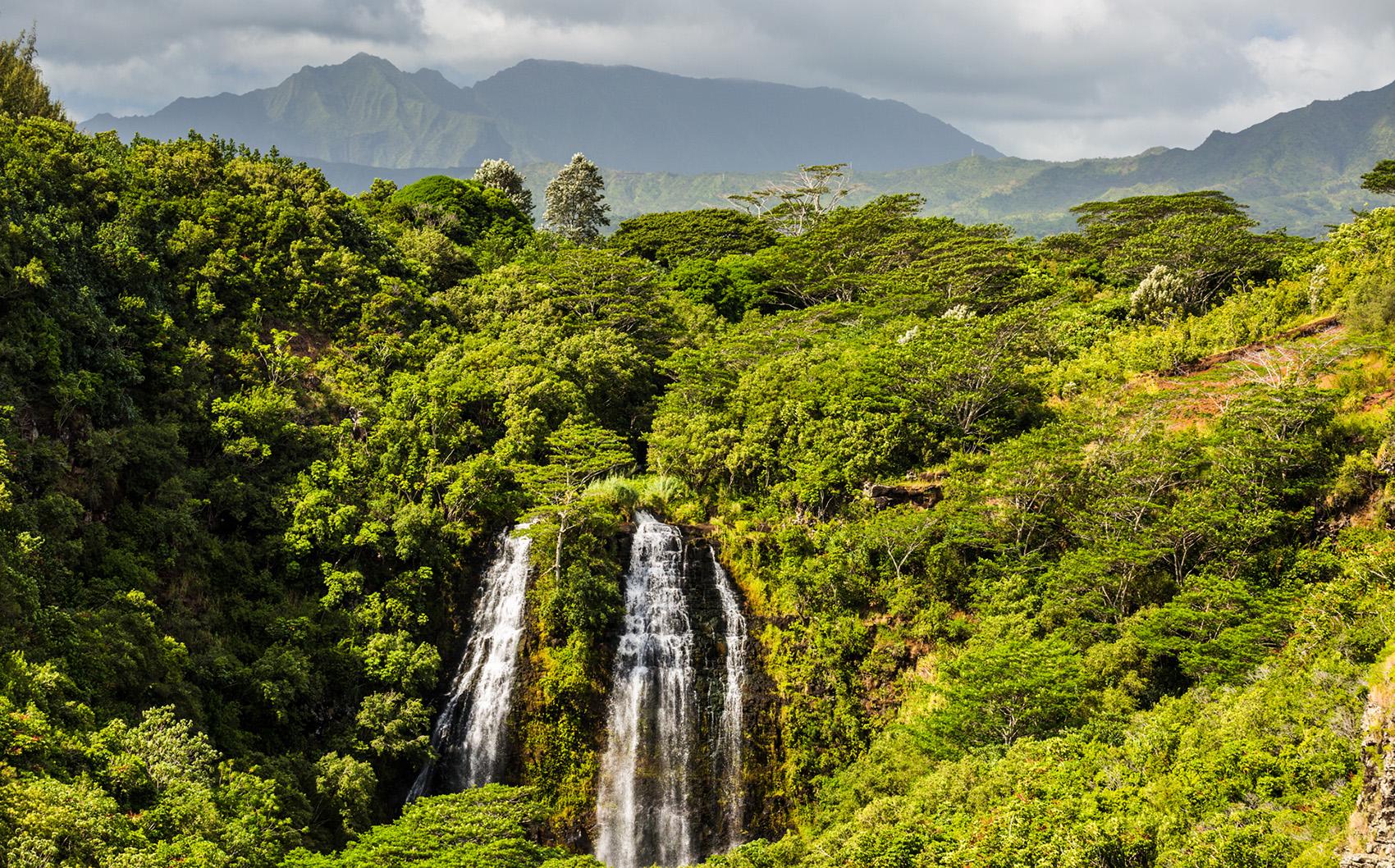 What: One of Kauai's most accessible major waterfalls
Where: In Wailua, two miles up Route 580

Cascading down into a hidden pool, this 151-foot-tall, 40-foot-wide waterfall is easily one of the island's most accessible major waterfalls. Located on the East Side about two miles up Kuamoo Road (Route 580) from Hwy. 56, signs clearly point to the roadside lookout on the right. This convenient stop offers visitors a great view from a scenic lookout and access to picnic tables and restrooms. "Opaekaa" means "rolling shrimp," which were once abundant in the stream. Walk uphill from the Opaekaa lookout and across the road for another great view of the Wailua River valley and interior plains beyond.