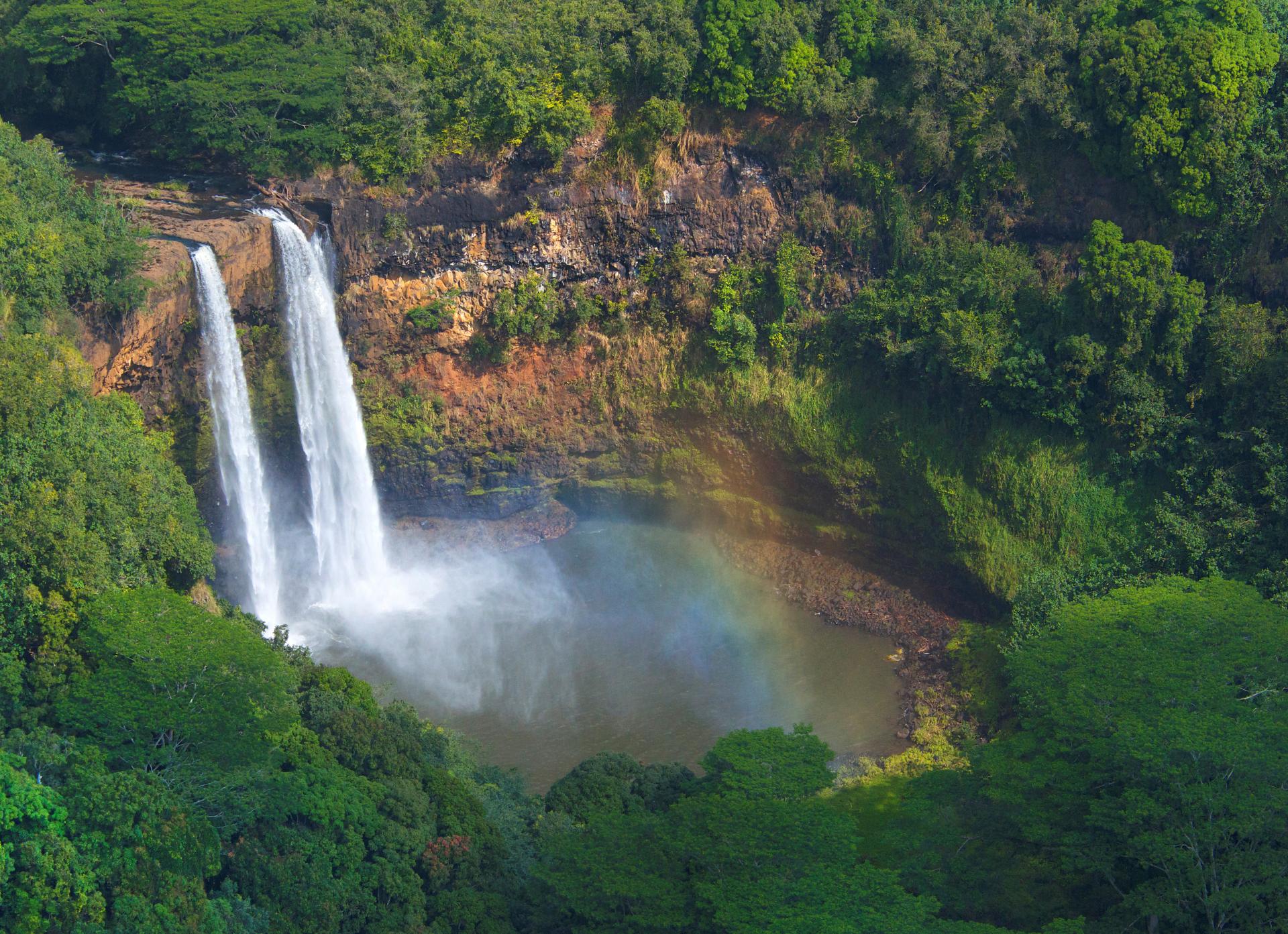 What: Dramatic waterfalls that are easily accessible
Where: North of
Līhuʻe
, at the south end of the Wailua River
Wailua Falls, just north of
Līhuʻe
, is a step off the beaten path. Located at the south end of the Wailua River, it cascades into two streams, dropping 80 feet below. Some even say the distance is more accurately described as 200 feet. Perhaps this is because the size and appearance of the falls is determined by the amount of rainfall farther up the mountains.
Like other spectacular spots on
Kauaʻi
used as film locations, Wailua Falls is most recognized in the opening credits of the long-running television show "Fantasy Island." Easily accessible, Wailua Falls can be seen from the roadside, so you can leave your hiking boots behind. To get there, head north from
Līhuʻe
and follow
Maʻalo
Road in
Hanamā'ulu
. Travel uphill for about 3 miles. If you visit in the mornings, you may be treated to a rainbow as the sunlight meets the mist of the falls, which makes for an amazing photo opportunity.