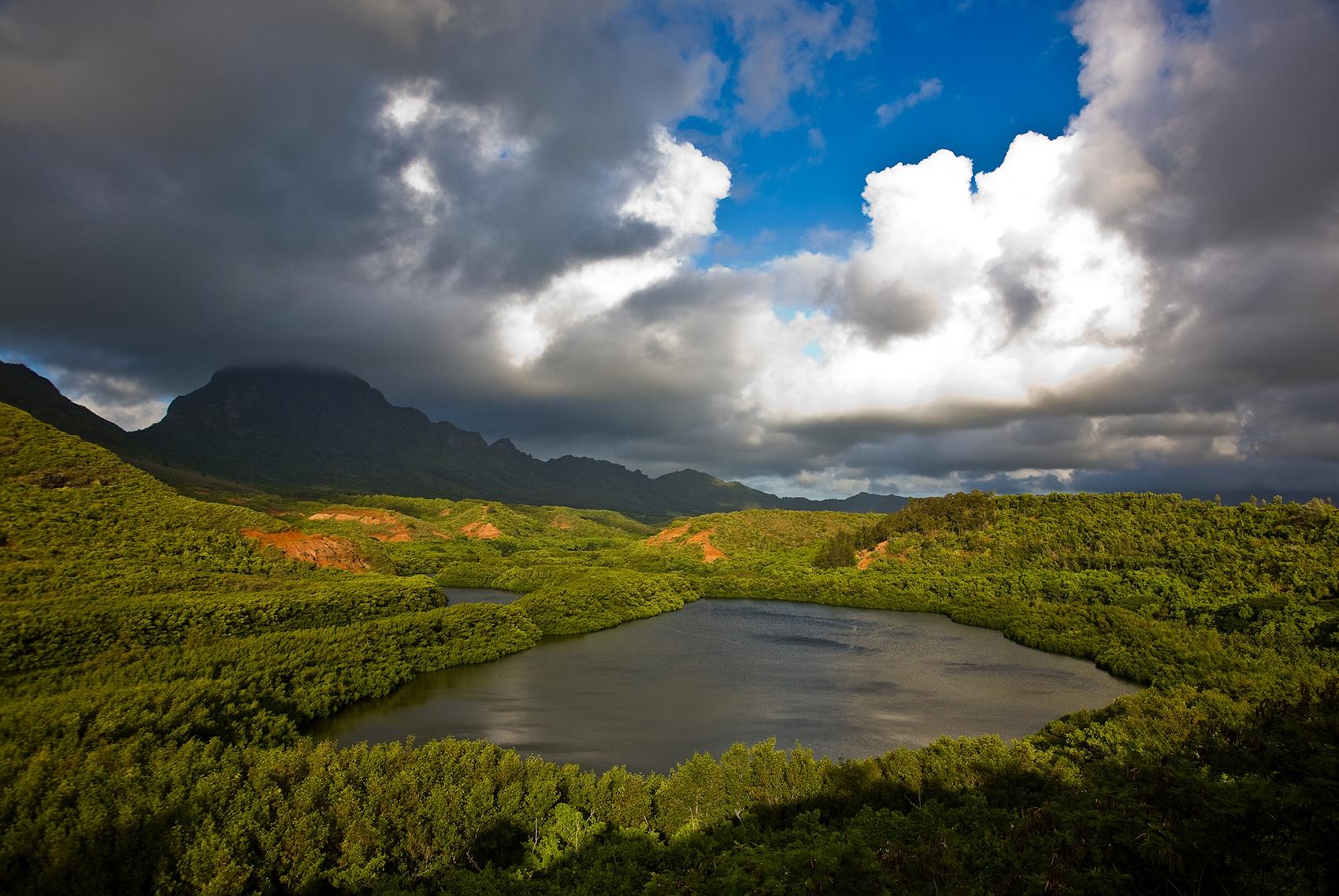 What: Legendary ancient Hawaiian fishpond
Where: In Nāwiliwili, minutes from Līhuʻe
Built nearly 1,000 years ago, the ʻAlekoko Fishpond, minutes from
Līhuʻe
, has been on the National Register of Historic Places since 1973. Ingenious ponds were built to catch fish, and this is one of the finest examples of ancient Hawaiian aquaculture.
The legend that surrounds the fishpond is based on the mythical Menehune, Hawaiʻi's mischievous little people who performed legendary engineering feats. The Menehune lived in the forest and hid from humans. According to Hawaiian legends, the Menehune built this entire fishpond in one night. They managed this amazing task by lining up from the village of Makaweli for 25 miles, passing stones hand-to-hand to build the pond. Though Menehune legends abound, some say the word may have derived from the Tahitian word manahune meaning commoner, or small in social standing, not in physical size.
The ʻAlekoko Fishpond is located near the Hulēʻia National Wildlife Refuge, about a half-mile inland from Nāwiliwili Harbor and can be viewed from an overlook on Hulemalu Road. The wall separating the pond from Hulēʻia Stream is 900 feet long, five feet high and meticulously assembled with lava rock.
Note: Kayak tours are an enjoyable way to explore the fishpond. You can kayak past the pond entrance, but the refuge is closed to the public.