What: Botanical garden and landscape architecture masterpiece
Where: On Kauai's South Shore
Part of the network of National Tropical Botanical Garden, Allerton Garden is a must-see on the
south shore
of Kauai. Also known as Lawai Kai, the garden is a paradise, transformed through time by the hands of a Hawaiian Queen, by a sugar plantation magnate, and most significantly by an artist and an architect, Robert Allerton and John Gregg Allerton, who in 1938 began designing and developing the mistifying garden "rooms" and water features. You might also recognize the garden's enormous Moreton Fig Trees from their role in "Jurassic Park," as well as other areas of the garden that have served as a backdrop for numerous blockbuster films.
Today the garden continues to serve as a refuge for those who appreciate beauty in nature carefully cultivated and balanced with human artistry and ingenuity, along with the beautiful story of the garden's devoted caretakers.
Allerton Garden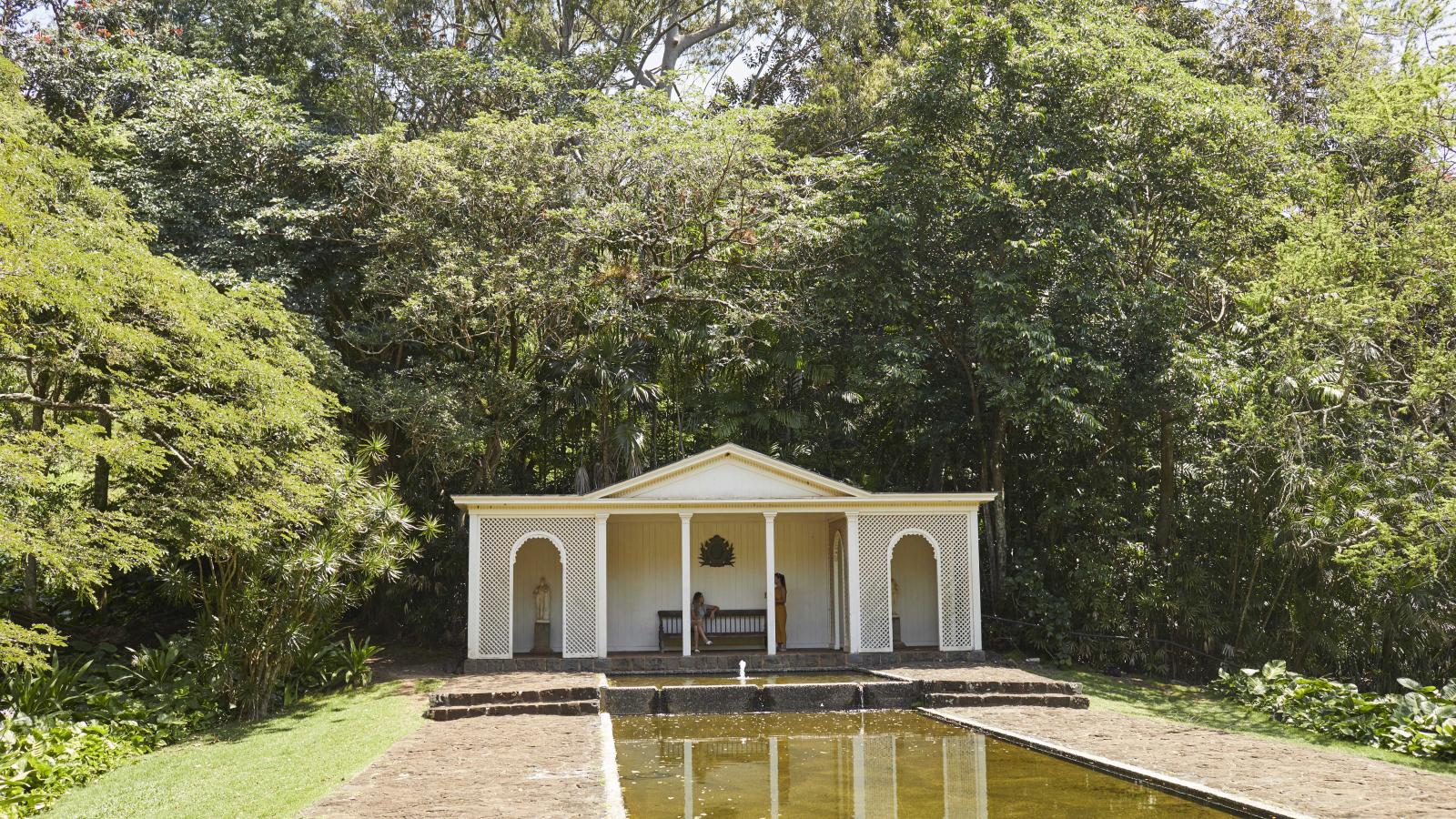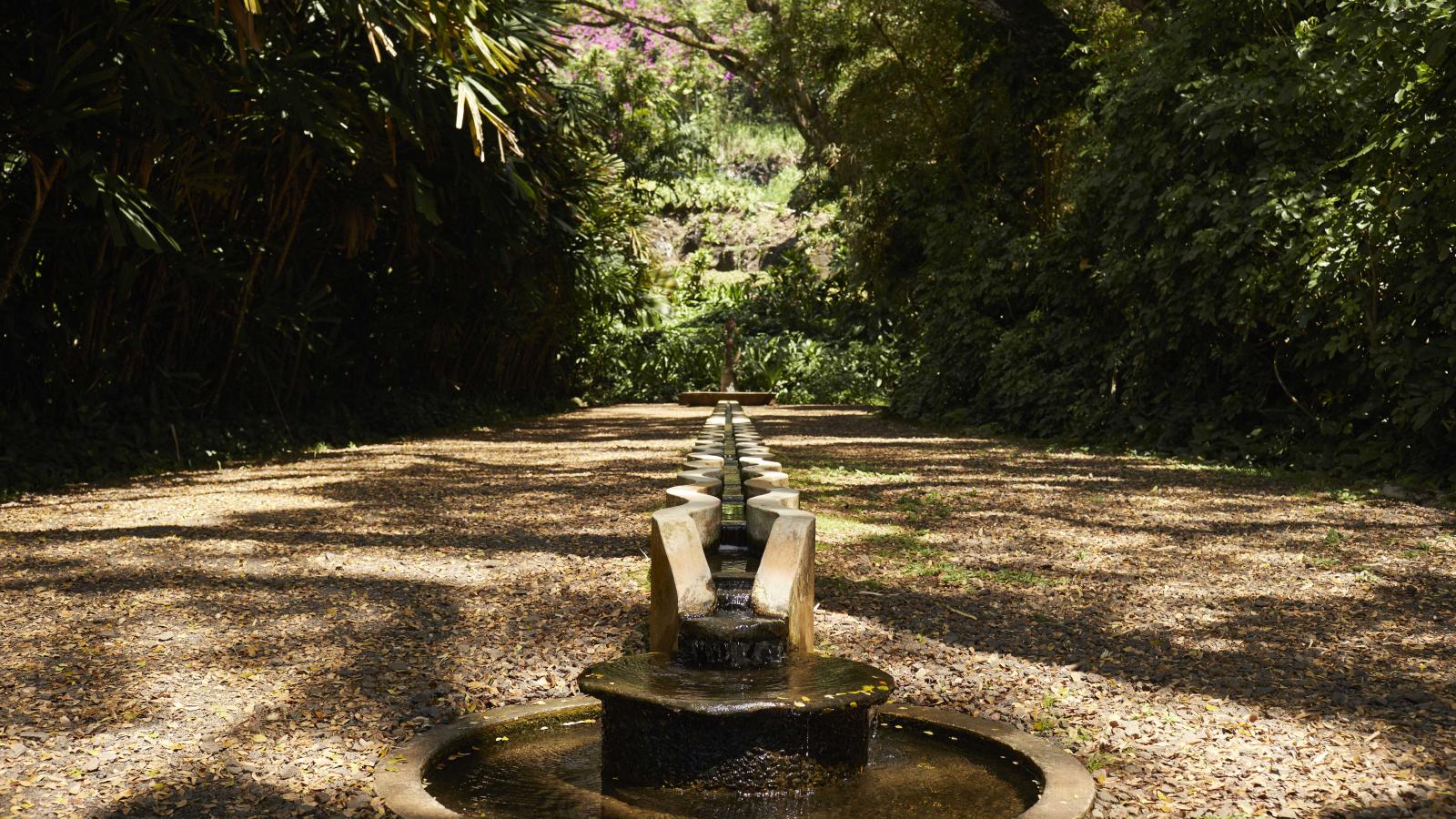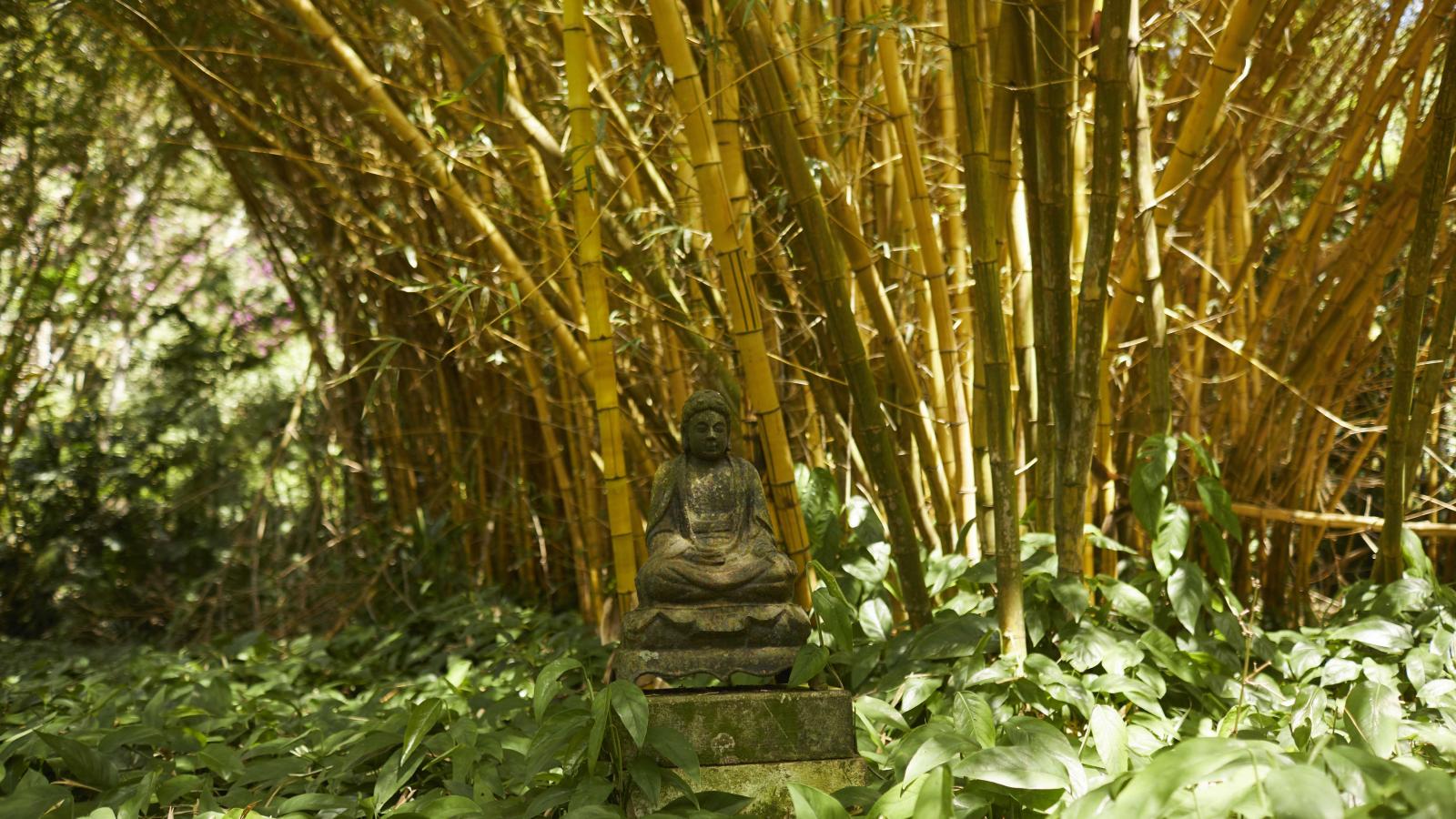 Allerton Garden
Queen Emma's summer cottage in Allerton Garden!
Allerton Garden - Garden Rooms
Explore some of the one-of-a-kind garden rooms at Allerton Garden.
Allerton Garden Bamboo Forest
A remarkable bamboo forest is just one of many breathtaking moments while touring Allerton Garden.