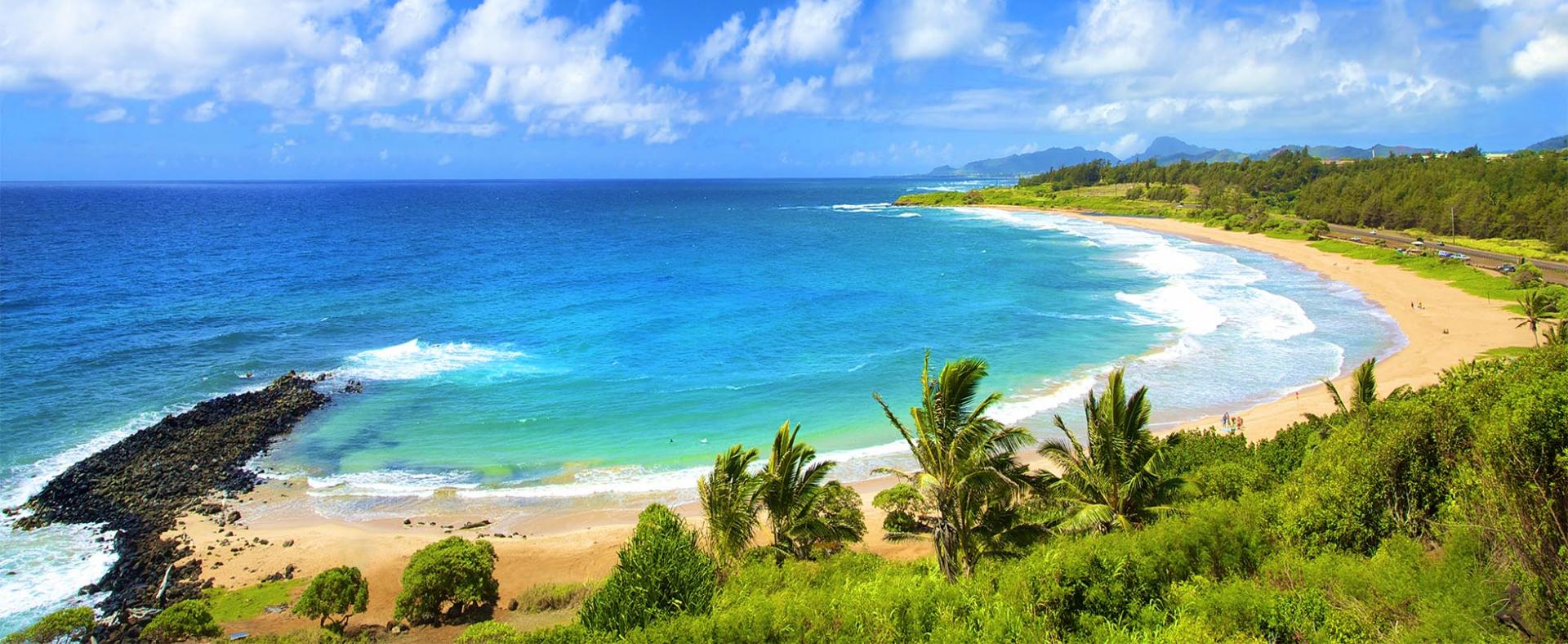 Where:
East Side (Coconut Coast),
Kauaʻi
Activities:
Swimming, bodyboarding, surfing
Amenities:
Parking, lifeguard, restrooms, showers, picnic tables
This half-mile stretch of white sand beach hugs the curve of Highway 56. Popular with surfers, its sand-bar bottom provides a good surf break. Enjoy strolling on the sand or whale watching in winter. Calmer water in summer months make it a nice spot for swimming or bodyboarding near the north end, where breakwater creates a protected area.
Please note:

Hawaiʻi

's ocean and beach conditions are as unique as the islands themselves. Visit hioceansafety.com which constantly monitors the surf, wind, and reports from public safety officials that directly affect the conditions for safety of Hawaiian beaches. Use the hazard signs on hioceansafety.com as well to quickly assess conditions and help you find the appropriate beach for your visit.