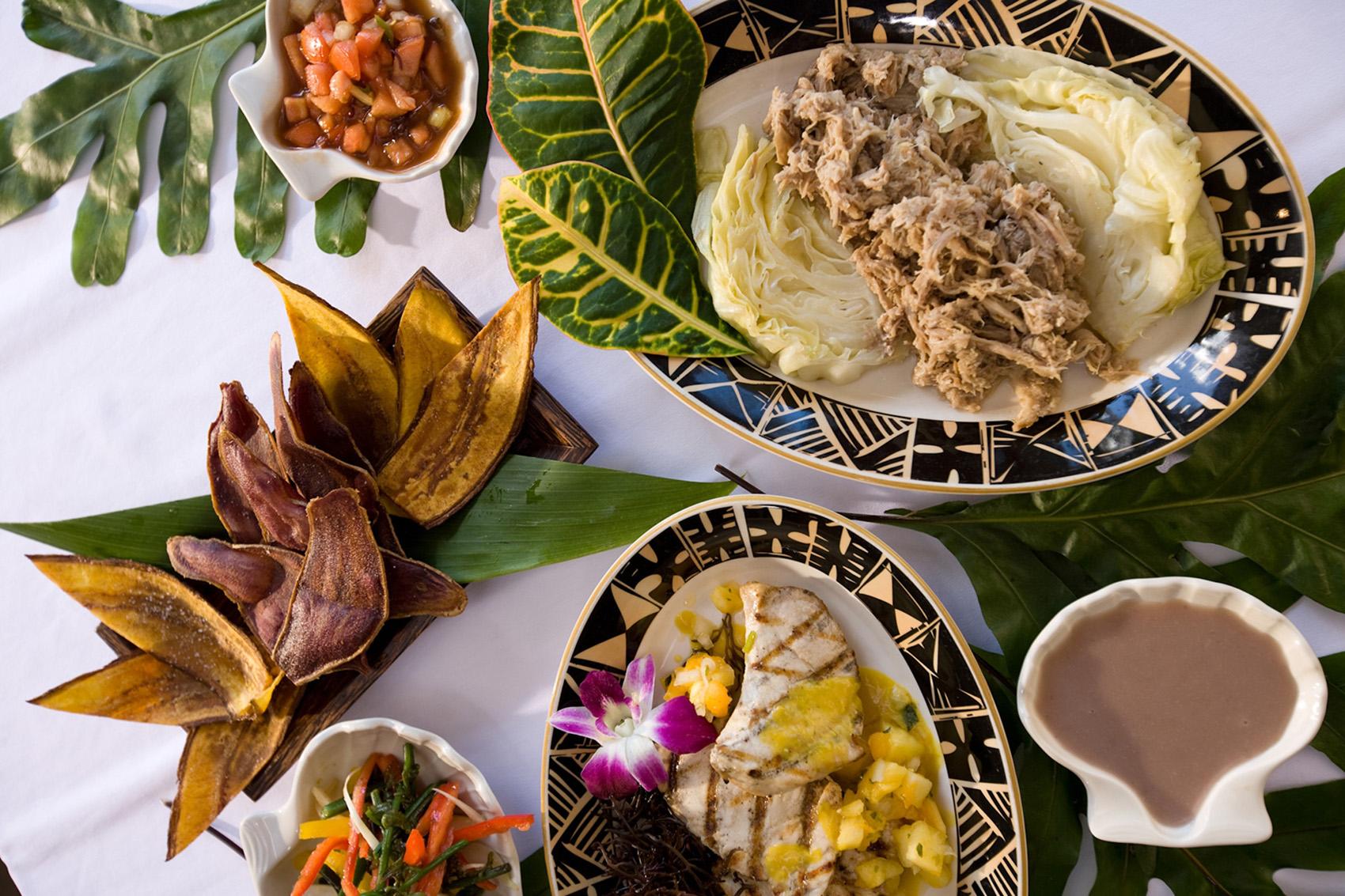 A grand celebration of food, entertainment and Polynesian culture, sunset is the perfect time for a traditional Hawaiian luau on Kauai. Dine on kalua pig cooked in an imu (earth oven), haupia (coconut pudding) and poi (Hawaiian taro starch). Then settle down under the stars while you listen to live music and watch skilled performances of the hula telling stories of the islands. Some luau showcase dances from across Polynesia as well, like the frenetic Tahitian dance and the thrilling Samoan fire-knife dance.
There are a variety of luau venues throughout Kauai including the Aulii luau at the Sheraton Kauai Resort and Spa and the Grand Hyatt Kauai Luau at the Grand Hyatt Kauai Resort, both on the South Shore. You'll also find the Smith Family Garden Luau in Kapaa and the Luau Kalamaku in the historic Kilohana Plantation. No first-time visit to Kauai is complete without experiencing a Hawaiian luau.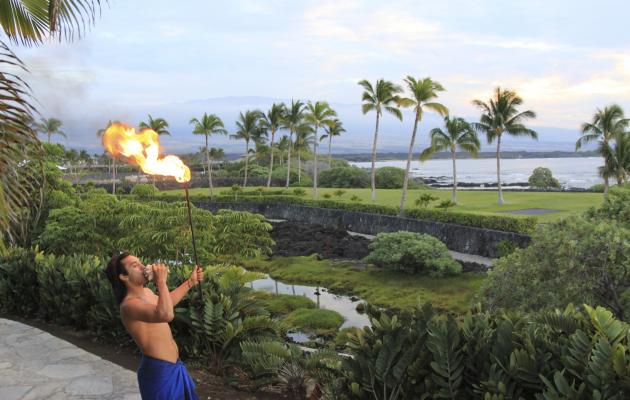 Learn more about the history and tradition of luau on the Hawaiian Islands in the Culture section of the website.
More