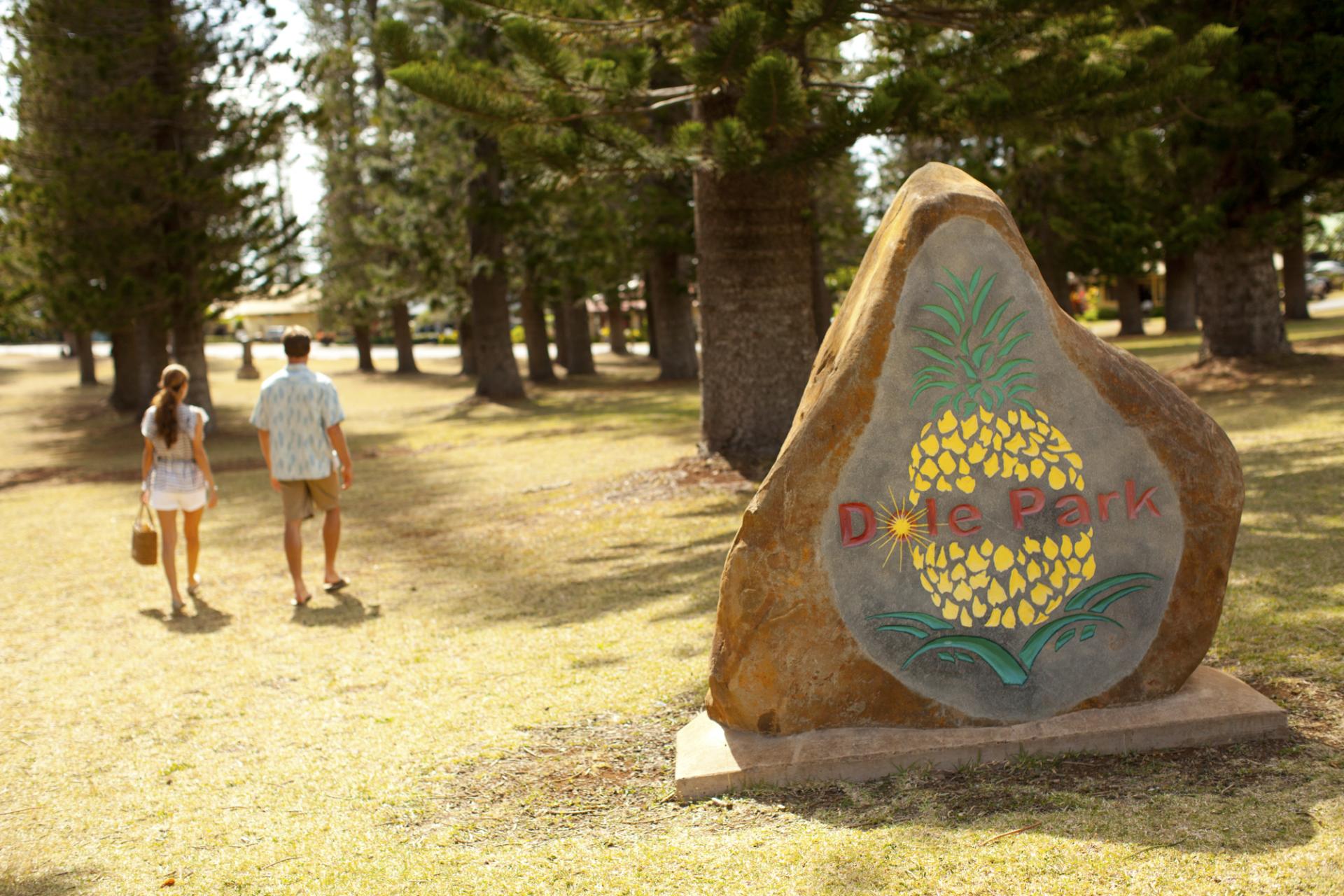 What:
Lānaʻi
's central town
Where: Central
Lānaʻi
, three miles from
Lānaʻi
airport
Just 3 miles north of the airport,
Lānaʻi
City was founded in the early 1900s as a plantation town at the center of the island's booming pineapple industry. In its heyday,
Lānaʻi
was responsible for 75 percent of the world's pineapple production, and the fruit is still celebrated in the city's annual Pineapple Festival. Located in
Lānaʻi
's central highlands and at an elevation of 1,700 feet,
Lānaʻi
City is noticeably cooler than coastal areas of the island.
Many of the shops, restaurants and businesses of
Lānaʻi
City are found near Dole Park. This grassy spot is a popular place for locals to gather, meet and picnic. The towering pines lining the park provide just the right amount of shade on a sunny afternoon.
Lānaʻi
City is also a great place for unique shopping, inexpensive dining, as well as history and culture. Visit the Local Gentry, a small boutique clothing shop with unique finds. The
Lānaʻi
Art Center displays local artists' works, from ceramics to watercolors. Or, are you looking to immerse yourself in the unique cultural history of
Lānaʻi
? Then, plan a stop at the
Lānaʻi

Culture & Heritage Center
to help guide and plan a visit to one of the many cultural and historical sites on
Lānaʻi
. After window-shopping, or a cultural site visit, grab a cup of coffee from Coffee Works, or pull up a chair at the Blue Ginger Café, Café 565 or Pele's Other Garden for a true local dining experience. For entertainment, enjoy the local entertainment and ambiance at
Lānaʻi
City Grille. You'll also find additional dining and shopping options at the Four Seasons Resort
Lānaʻi
.
Finally,
Lānaʻi
City is home to two outstanding hotels. Hotel
Lānaʻi
is a country inn with charming plantation-style décor secluded amongst the Cook island pines.