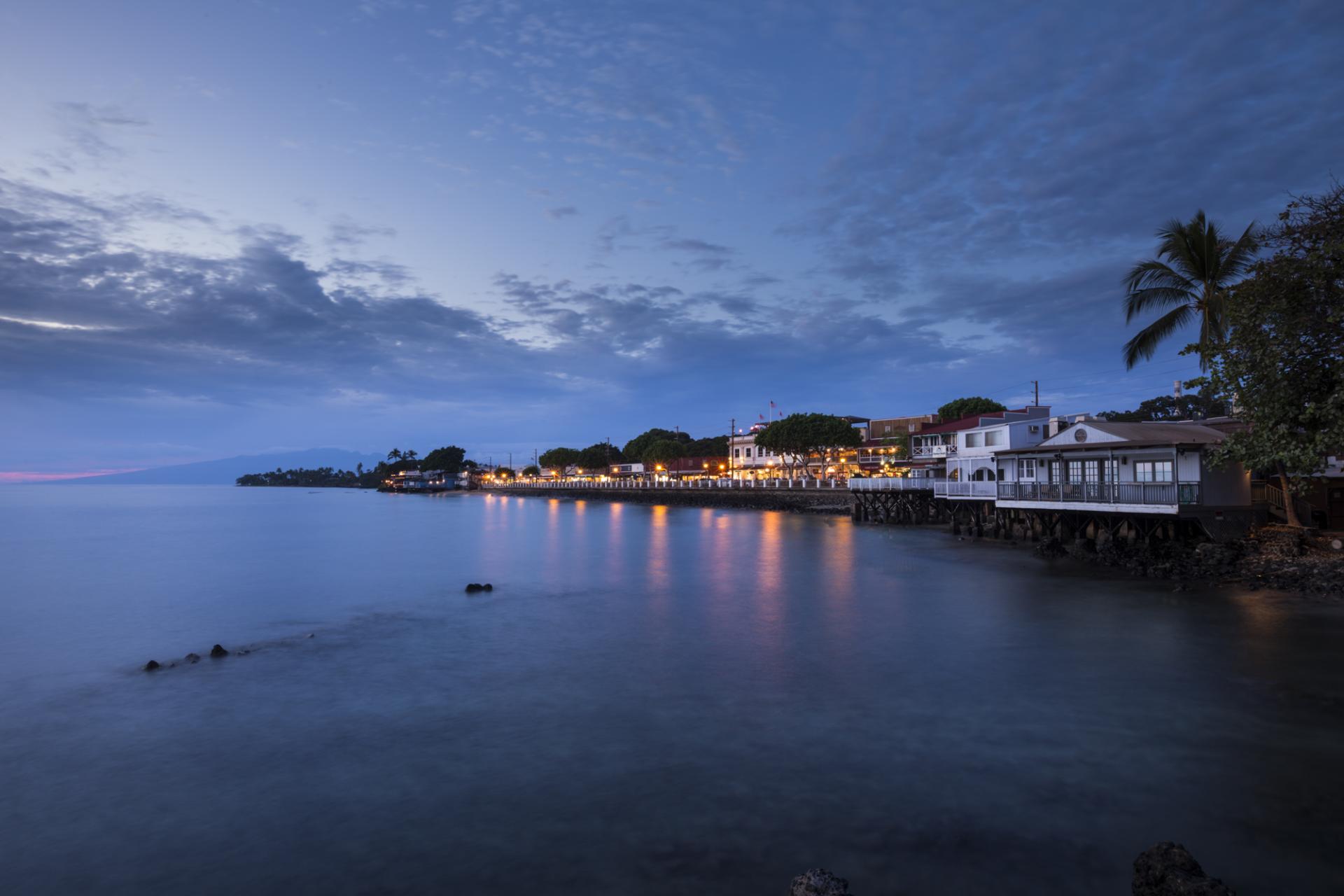 Name:
Lāhainā
Jodo Mission
What: A Japanese Buddhist temple in
Lāhainā
Where: Located 45 minutes from Kahului Airport by car in
Lāhainā
just off Front Street at 12 Ala Moana Street
Head west from
Lāhainā
's Front Street and you'll discover the
Lāhainā
Jodo Mission. Established in a private house in 1912 to propagate Buddhism in
Lāhainā
, the temple moved to its present location in 1931. This serene destination looks and feels more like Japan than Maui and features one of the largest statues of the Buddha outside of Asia.
The mission is a replica of an authentic Japanese Buddhist temple. Explore these peaceful grounds and you'll discover a towering pagoda and an enormous bronze Buddha statue, 12 feet high and roughly 3 ½ tons. The statue was installed in 1968 to commemorate the 100th anniversary of the arrival of Japanese immigrants in
Hawaiʻi
. The grounds and buildings of the mission are open to the public and voluntary contributions are accepted.
Highlights in the mission's yearly calendar include Gyoki-e service on the 3rd Sunday in January, Buddha's day on the 1st Sunday in April, O-bon service on the 1st Saturday in July, Higan-e service for the Autumn Equinox on the 3rd Sunday in September and Joya-e service to ring the temple bell on the last day of the year.