As the sun sets behind arching palms and flickering tiki torches are lit, the blow of the conch shell calls the ceremony to a start. Shell
lei
and punchy Mai Tai cocktails welcome guests as the kalua pig is pulled from its underground oven. And so begins the luau—an exhilarating swirl of traditional Polynesian food, storytelling, dance and culture, and an essential experience on any trip to Maui.
There are several venues around the island where you'll find luau (most often in
West Maui
or
South Maui
), including the long-running Myths of Maui Luau at the Royal Lahaina Resort and Drums of the Pacific at the Hyatt Regency. The Old Lahaina Luau offers a popular sunset feast on spectacular oceanfront grounds right off Front Street. Some luau, like Feast of Lele (also in Lahaina) even present gourmet takes on traditional dishes, complete with wine pairings.
The feasts are accompanied by an immersive dinner show with live music, tropical drinks and an array of Polynesian dances that tell traditional stories through their rhythmic movements—from the hypnotic hula to the frenetic Samoan fire knife dance.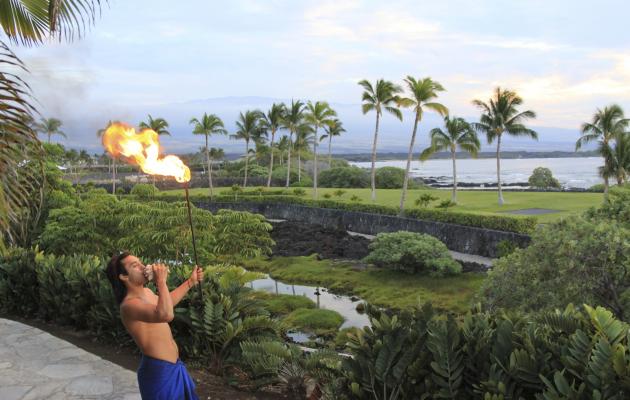 Learn more about the history and tradition of luau on the Hawaiian Islands in the Culture section of the website.
More