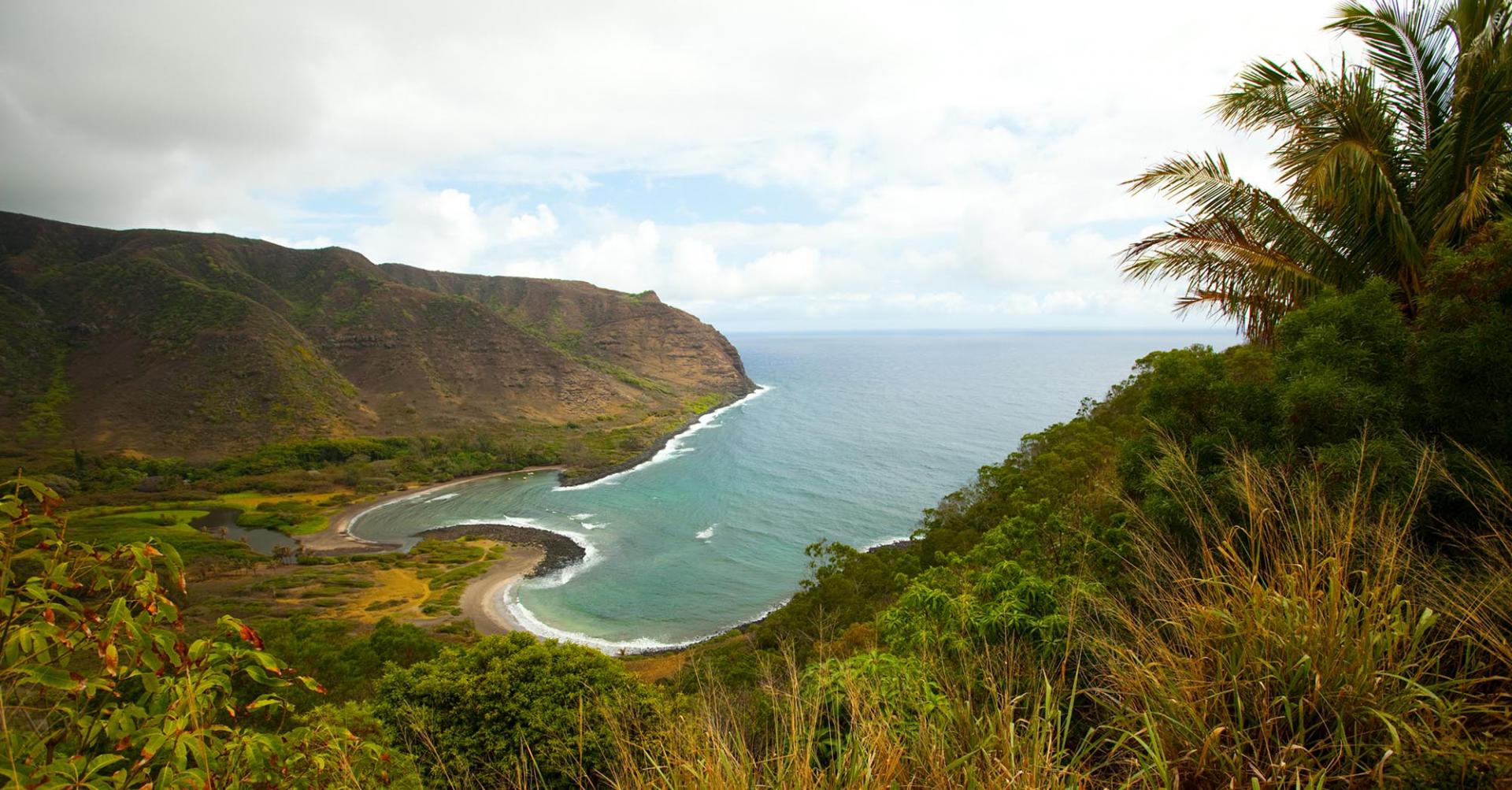 Where: East Shore,
Molokaʻi
Activities: Swimming (in summer only)
Amenities: Parking, restrooms (in
Hālawa
Beach Park)
One of two beaches that make up
Hālawa
Beach Bark, this long, curved white sand beach is located on a secluded bay, with sweeping views of lush mountains and distant waterfalls. The beaches are good for swimming on a calm day, and picnic and restroom facilities are available.
Please note:

Hawaiʻi

's ocean and beach conditions are as unique as the islands themselves. Visit HIOCEANSAFETY.COM which constantly monitors the surf, wind, and reports from public safety officials that directly affect the conditions for safety of Hawaiian beaches. Use the hazard signs on HIOCEANSAFETY.COM as well to quickly assess conditions and help you find the appropriate beach for your visit.