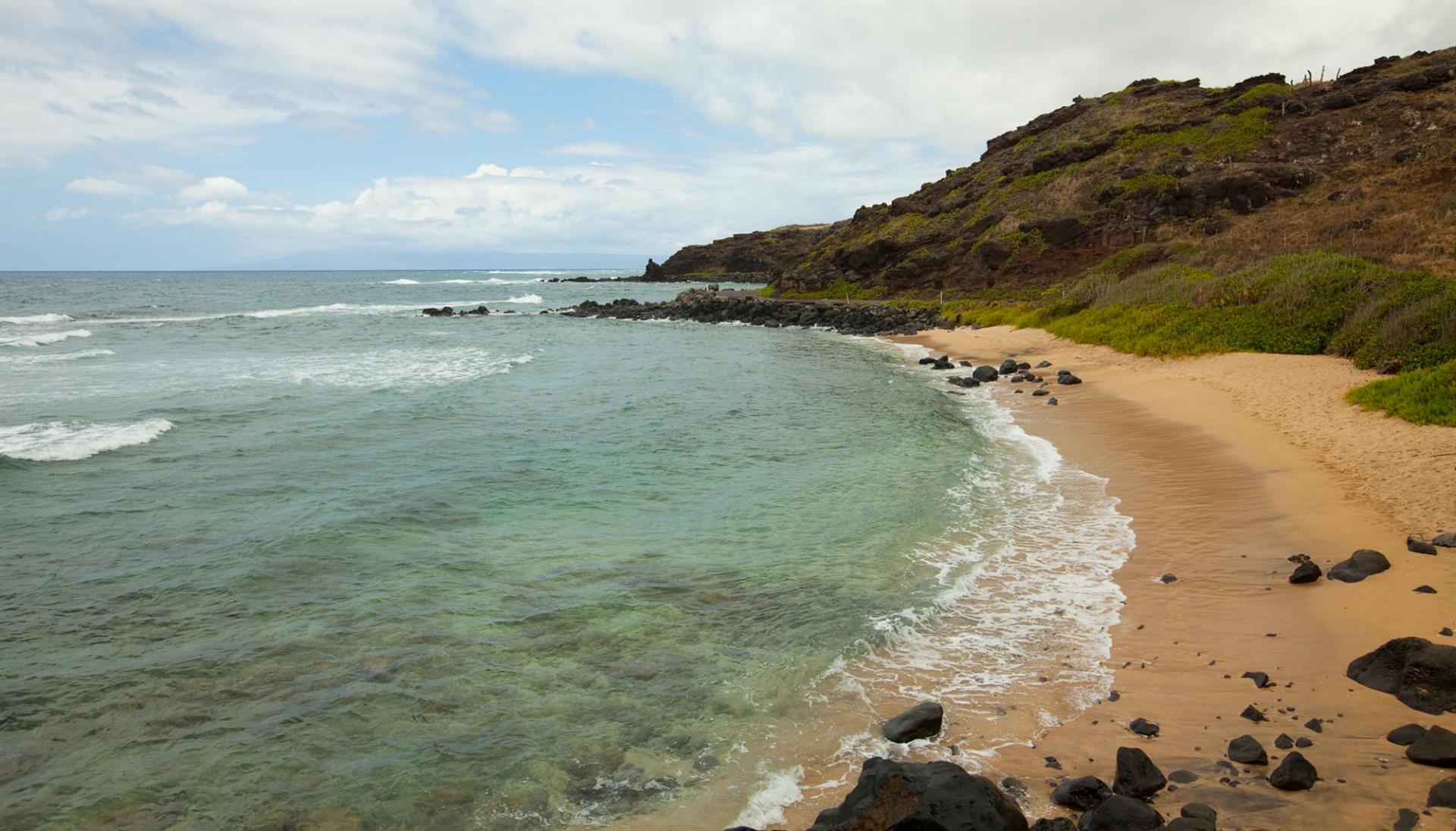 Where: East Shore,
Molokaʻi
Activities: Snorkeling, swimming
Also known as 20 Mile Marker Beach,
Kūmimi
features some of the best snorkeling conditions on
Molokaʻi
and is easy to access. Golden sand and calm water make it an ideal location for relaxing on the beach. There are no restrooms here, and the water can become rough at high surf, so be careful.
Please note:

Hawaiʻi

's ocean and beach conditions are as unique as the islands themselves. Visit HIOCEANSAFETY.COM which constantly monitors the surf, wind, and reports from public safety officials that directly affect the conditions for safety of Hawaiian beaches. Use the hazard signs on HIOCEANSAFETY.COM as well to quickly assess conditions and help you find the appropriate beach for your visit.