The course marshal won't cite you for slow play here. Take your time. Enjoy the view from every tee box. An errant shot? Take another. Nobody's going to ask to play through your group on Molokaʻi.
On the nine-hole Ironwood Hills (Molokaʻi's only golf course), you'll find expansive views, including Oʻahu and Molokaʻi's towering sea cliffs, from many of the holes due to the course's high elevation. There are no tee times. No golf pros. Not even a clubhouse. So slow it down. The more you relax, the better your swing. And remember, there are always mulligans on Molokaʻi.

Keep scrolling to read more about Ironwood Hills Golf Course on Molokaʻi.
Discover More Golf Around Hawaiʻi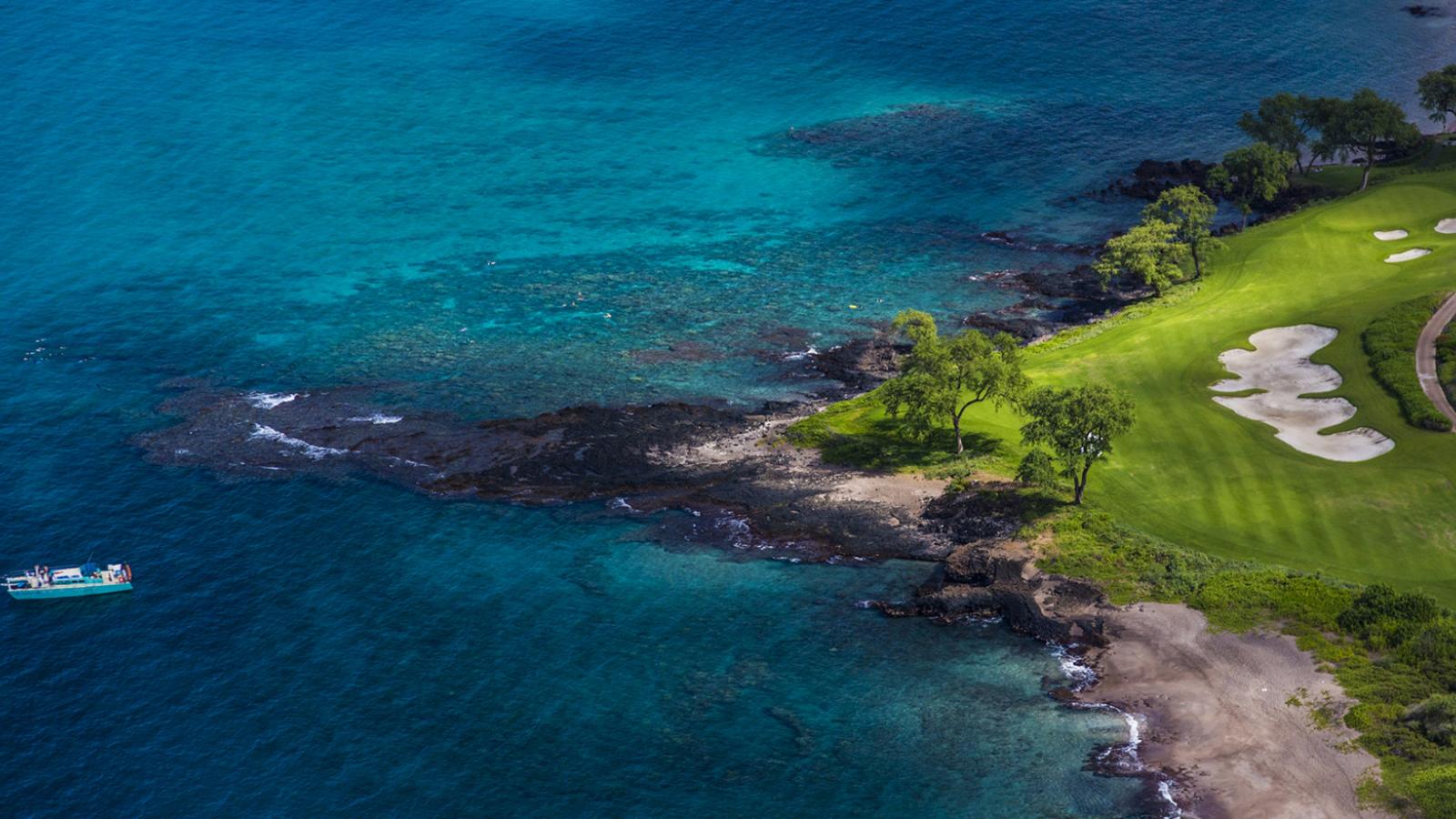 The Hawaiian Islands are home to some of the most beautiful and challenging courses in the world. Discover more golf experiences around the state.
More
Ironwood Hills Golf Course on Molokaʻi
This charming, plantation-style nine-hole course sits on sloping land along central
Molokaʻi
's north coast mountains, not far from the island's only airport. Ironwood Hills offers a purely fun 'who's-keeping-score' round. Its well-kept, elevated greens give the golfer surprising approach-shot results, especially when the prevailing trade winds are blowing.
Not only is Ironwood Hills easy on the pocketbook, this
Molokaʻi
golf course also provides a glimpse into
Hawaiʻi
golf history. This course is the descendant of one of
Hawaiʻi
's original plantation courses, the Hanekekua Golf Club, which opened in 1938. Anyone who plays Ironwood Hills should also plan a side trip to nearby
Pālāʻau
State Park. Just a short walk from the parking area, visitors are afforded dominating vistas of the beautiful Kalaupapa Peninsula, some 2,000-feet straight down. Standing at this elevation, it's not uncommon to see small airplanes below, navigating their way along the incredible scenery of
Molokaʻi
's northern cliffs, the tallest oceanfront cliffs in the world. Look closely, and it's likely you'll see any number of black mountain goats somehow holding their ground on the vertical cliff faces below.