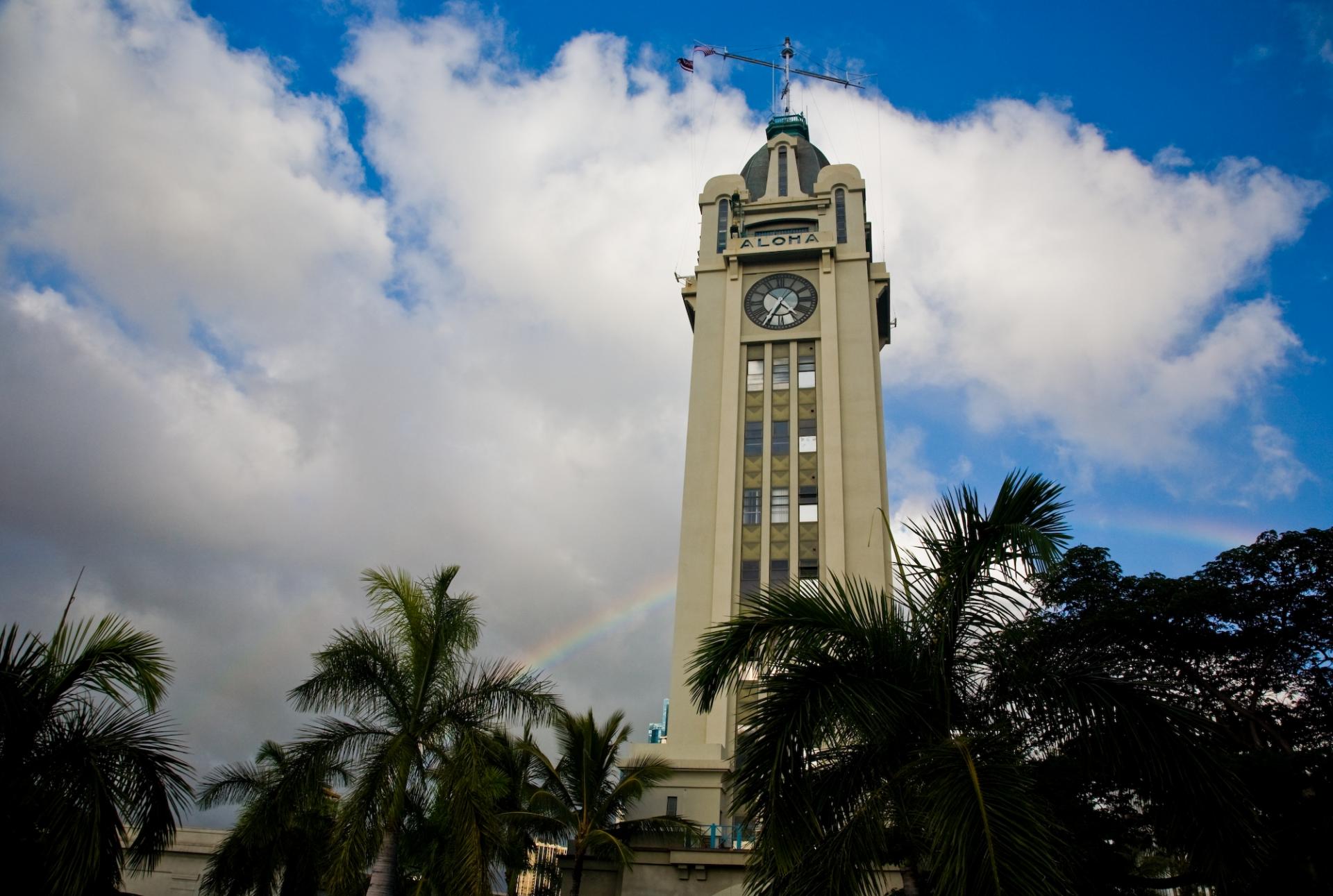 What: A historic landmark and port with a shopping and dining marketplace
Where: 15 minutes east of
Waikīkī
near Downtown Honolulu and Chinatown
Located on the Honolulu Harbor in
Downtown Honolulu
, about 15 minutes west of
Waikīkī
, Aloha Tower is an iconic symbol of
Hawaiʻi
. Built in September of 1926, this was the tallest building in the islands for four decades and its clock was one of the largest in the United States. The tower stood as a welcoming beacon for visitors since travel to
Oʻahu
was done entirely by sea.
Duke Kahanamoku
set his first swimming world record here at Pier 7 and the wharf was also known for Boat Days, a lively celebration to welcome the arrival of visiting ships.
Today, Aloha Tower is still a docking port for
Oʻahu
's cruise ships, including The Star of Honolulu. But this historic place has also transformed into the revitalized Aloha Tower Marketplace: a mixed-use space now part of
Hawaiʻi
Pacific University, featuring student residences, meeting spaces, community event areas and a variety of restaurants. Enjoy an ocean-view lunch, listen to live music at night and explore unique shops or walk just a couple of blocks to Chinatown's art district. You can also visit the Observation Deck, located on the 10th floor of Aloha Tower and dine at Gordon Biersch or Hooters, or dance at the night away at Nashville
Waikīkī
—all with beautiful views of the harbor on one side and the cityscape of
Honolulu
on the other.