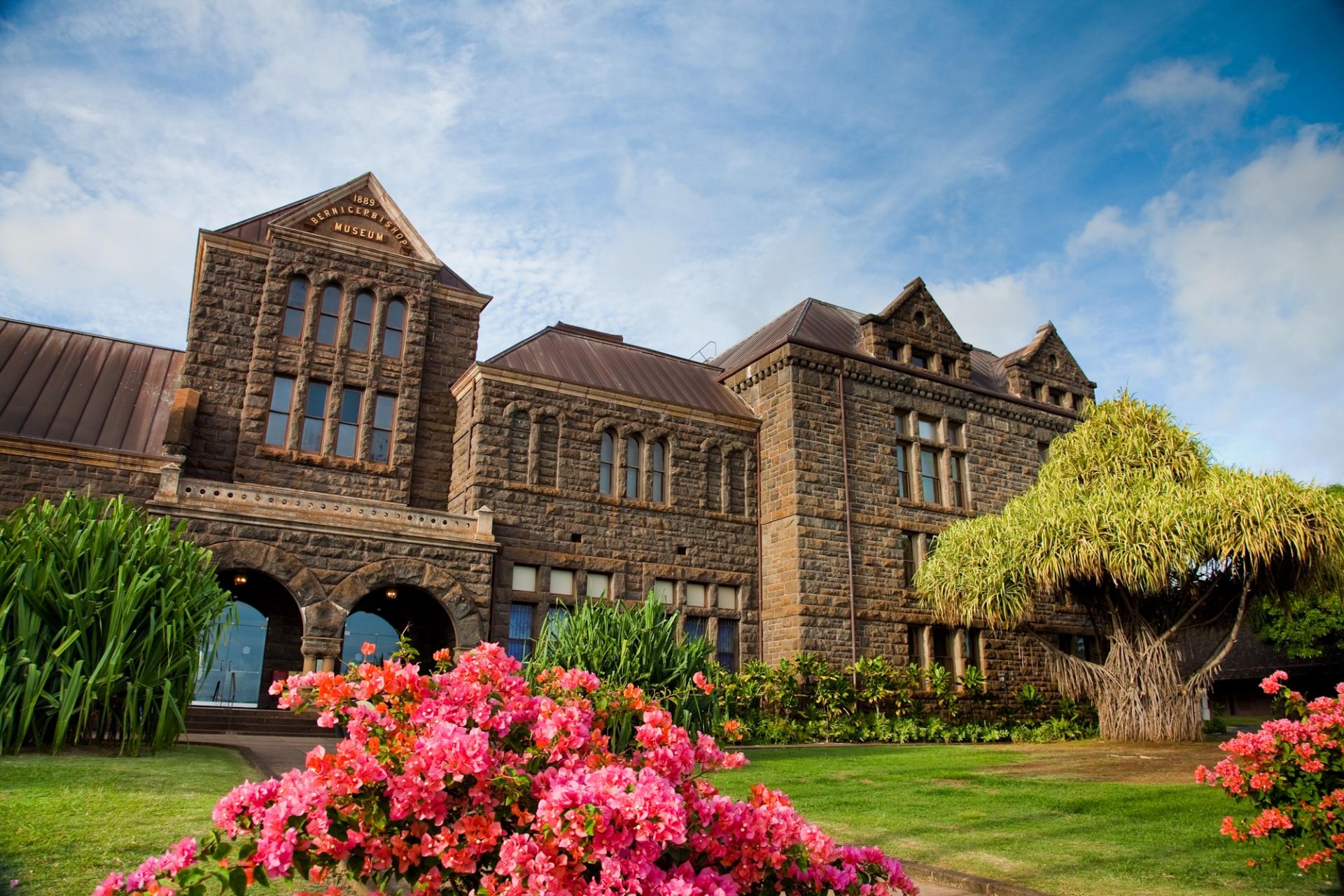 What: The largest collection of Hawaiian artifacts in the state
Where: West of Waikīkī at the base of the Likelike Highway

Honolulu's Bishop Museum is Hawaiʻi's largest museum dedicated to studying and preserving the history of Hawaiʻi and the Pacific. Originally designed to house the extensive collection of Hawaiian artifacts and royal family heirlooms of Princess Bernice Pauahi Bishop, a descendant of King Kamehameha I, the museum is now the premier natural and cultural history institution in the Pacific. One of Oʻahu's most historic places, the museum holds millions of artifacts, documents and photos about Hawaiʻi and other Polynesian cultures.
Visit the newly renovated Hawaiian Hall, which immerses you in Native Hawaiian culture and history by showcasing a variety of important artifacts. In the planetarium, kids can learn how voyagers navigated the Pacific using the stars. In the Science Adventure Center, children can see Hawaiʻi's unique natural environment like never before through a variety of interactive exhibits.
The museum is open seven days a week (excluding some holidays) with regular hours from 9 a.m. to 5 p.m.