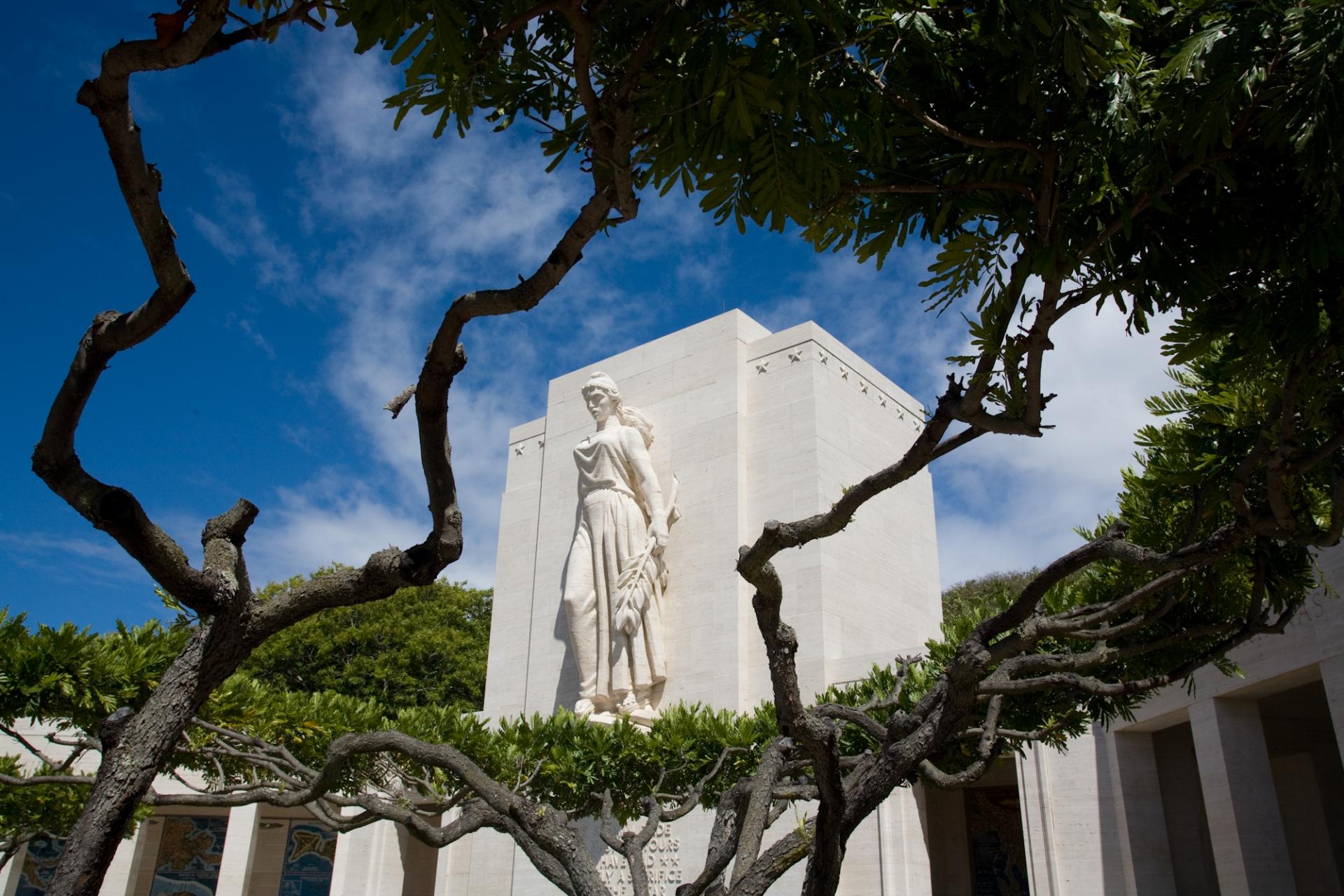 National Memorial Cemetery
National Memorial Cemetery of the Pacific Oʻahu
What: Prominent national cemetery honoring American Veterans
Where: North of Downtown Honolulu
Additional Info: Open Daily

Located just north of Downtown Honolulu in a long-extinct volcano called Pūowaina Crater, the National Memorial Cemetery of the Pacific is the resting-place for almost 53,000 veterans (and eligible family members). The memorial, placed on the National Register of Historic Places, stands in honor of the sacrifices and achievements of the American Armed Forces and commemorates the soldiers of 20th century wars, including those who were lost during the attack at Pearl Harbor.

Medal of Honor recipients and other notable Hawaiʻi heroes are buried here, including Ellison Onizuka, Hawaiʻi's first astronaut, and Stanley Dunham, World War II veteran and President Barack Obama's grandfather. The engraved names of almost 29,000 heroes from World War II and the Vietnam and Korean wars who were designated Missing In Action, Lost or Buried at Sea are honored in the ten "Courts of the Missing." Serene and poignant, the memorial also offers a panoramic view of Honolulu from the top of Pūowaina's crater rim.

Informative, free walking tours are sponsored by Veterans of the American Legion.