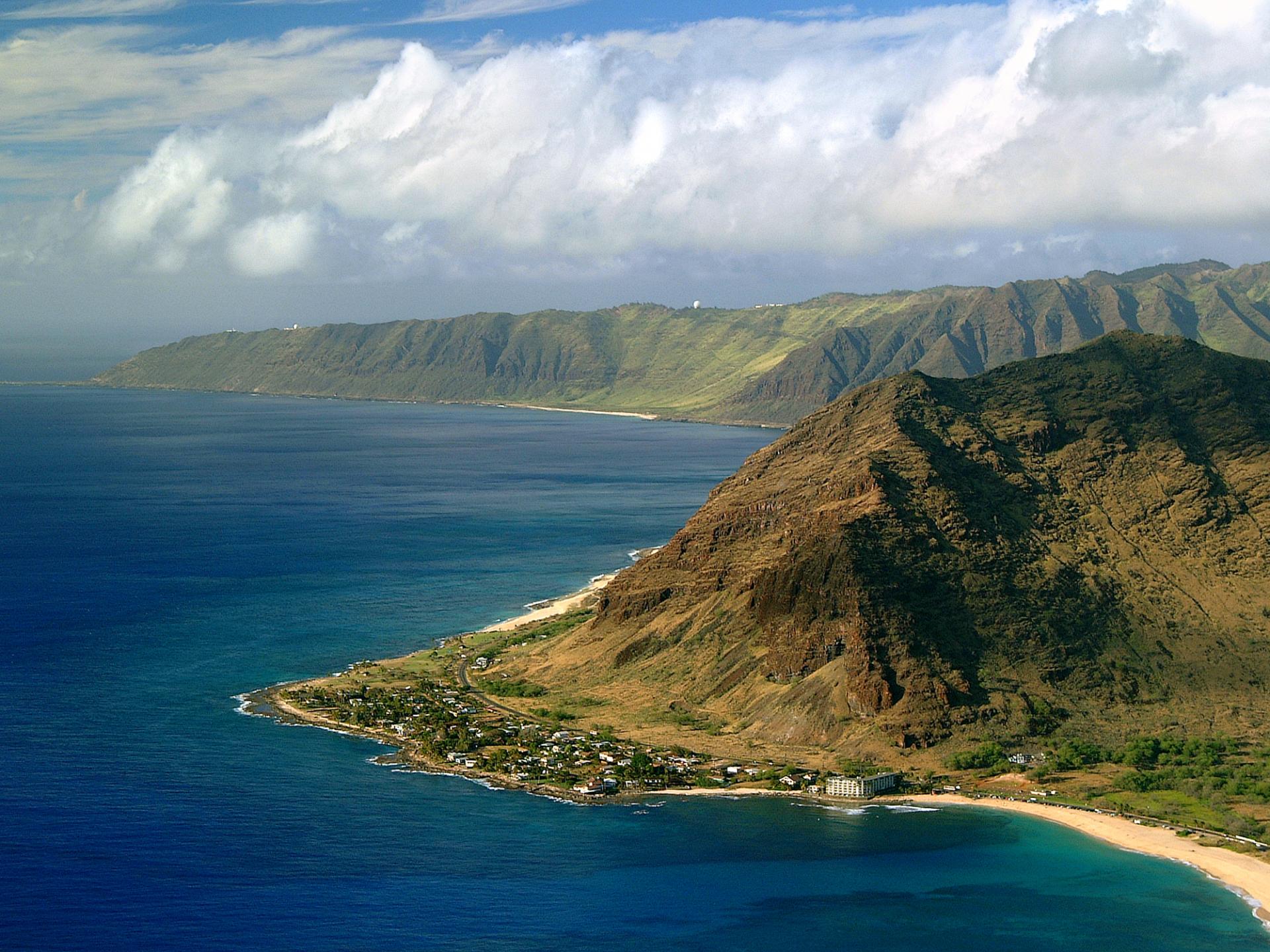 What: State park, bird sanctuary and hike at the western tip of
Oʻahu
Where: Two trail heads from
Waiʻanae
(south) or
Mokulēʻia
(north)
On the western tip of
Oʻahu
is
Kaʻena
Point. This dramatic lava shoreline is said to be the place where the souls of ancient Hawaiians would jump off into the spirit world and meet the souls of their ancestors. With scenic views of the
Waiʻanae
coast to the south,
Mokulēʻia
to the north, and the vast Pacific, it's easy to see why this point was deemed so sacred.
The only way to get to
Kaʻena
Point is by hiking. There are two trailheads: From the north side, or
Mokulēʻia
side, drive to the very end of Farrington Highway and park at the trailhead. This is a long and notoriously hot hike, so bring plenty of sunscreen and water. Hazardous conditions make any water activities extremely dangerous and are highly discouraged. From the south side, or Leeward Coast side, the trail starts at the end of the road past Yokohama Beach and its three "dips," or breaks. This west side
Oʻahu
icon offers white sand beaches, diving and the possible sight of dolphins.