Six Exhilarating Must Dos When Visiting Hawaiʻi
Are you planning
a
bucket list trip
to
Hawaiʻ
i in 2023?
Read on for
six
exhilarating adventures
on three Hawaiian I
slands
.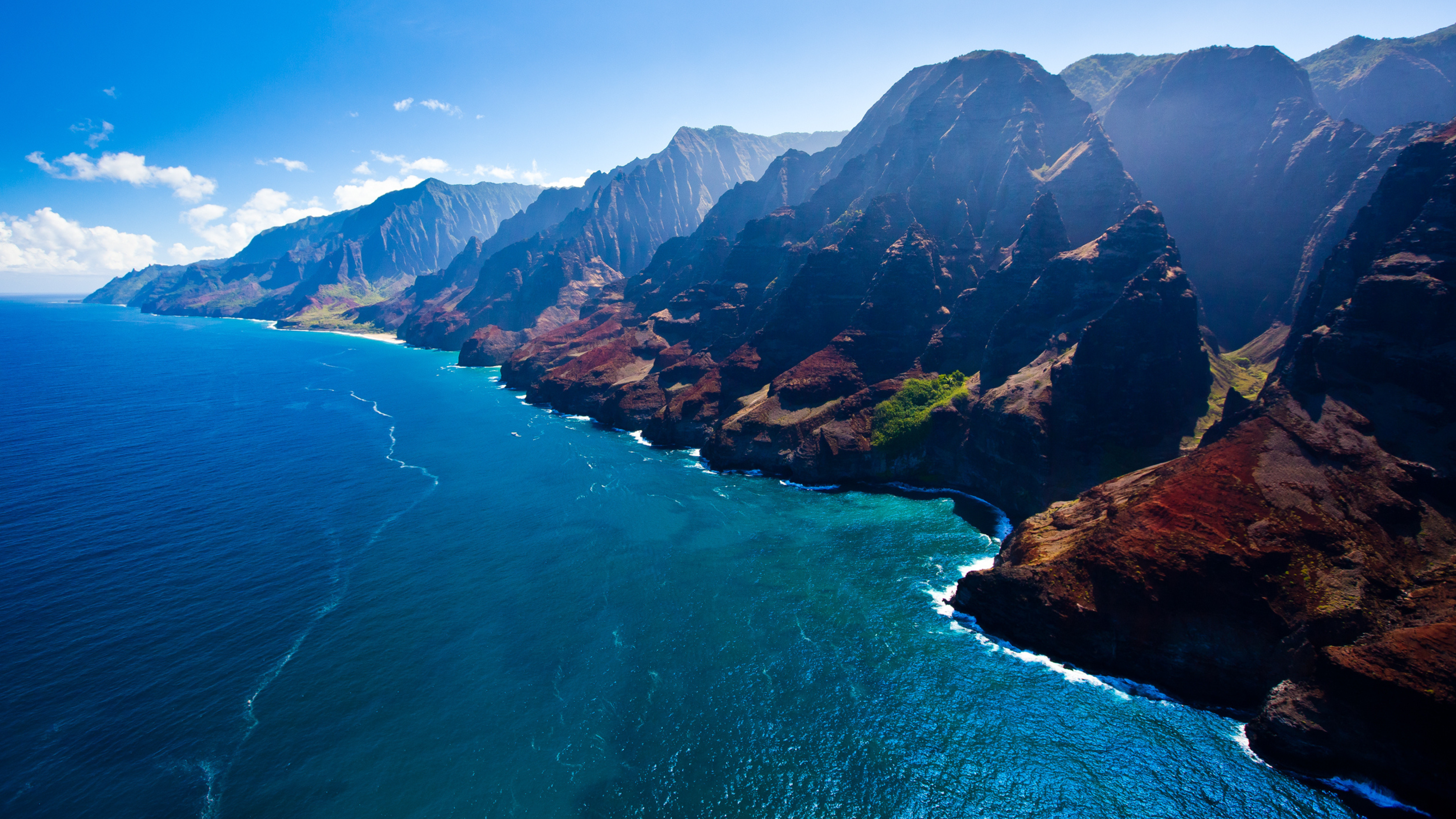 Kauaʻi, known as the "Garden Island," has earned this moniker for good reason. Ranking as one of the top ten wettest places on the planet, the Kauaʻi landscape is lush and inviting. Since many of Kauaʻi's chasms and waterfalls along the Nāpali coast are inaccessible via land, a helicopter ride is a magnificent way to gape at this astounding sight from above. It's not surprising that Jurassic Park was filmed amongst this breathtaking landscape.
For unobstructed views, opt for a doors-off helicopter ride. While the thought of a helicopter flight with no doors might seem intimidating, especially for those with a fear of heights, it's a remarkable way to appreciate nature's brilliance. Beware it can get chilly and sometimes wet with the doors off. Keep warm and dry by wearing long pants, closed toe shoes, a fleece and rain jacket. Since April to November is typically the driest season, chances for weather related cancellations are lessened during this time.
PRO TIP: To minimize shadows in your photographs, opt for a mid-day flight. Mauna Loa Helicopter and Jack Harter are two well-known helicopter operators.
For safety reasons, all cameras or iPhones must be attached to you with a neck strap or wrist lanyard.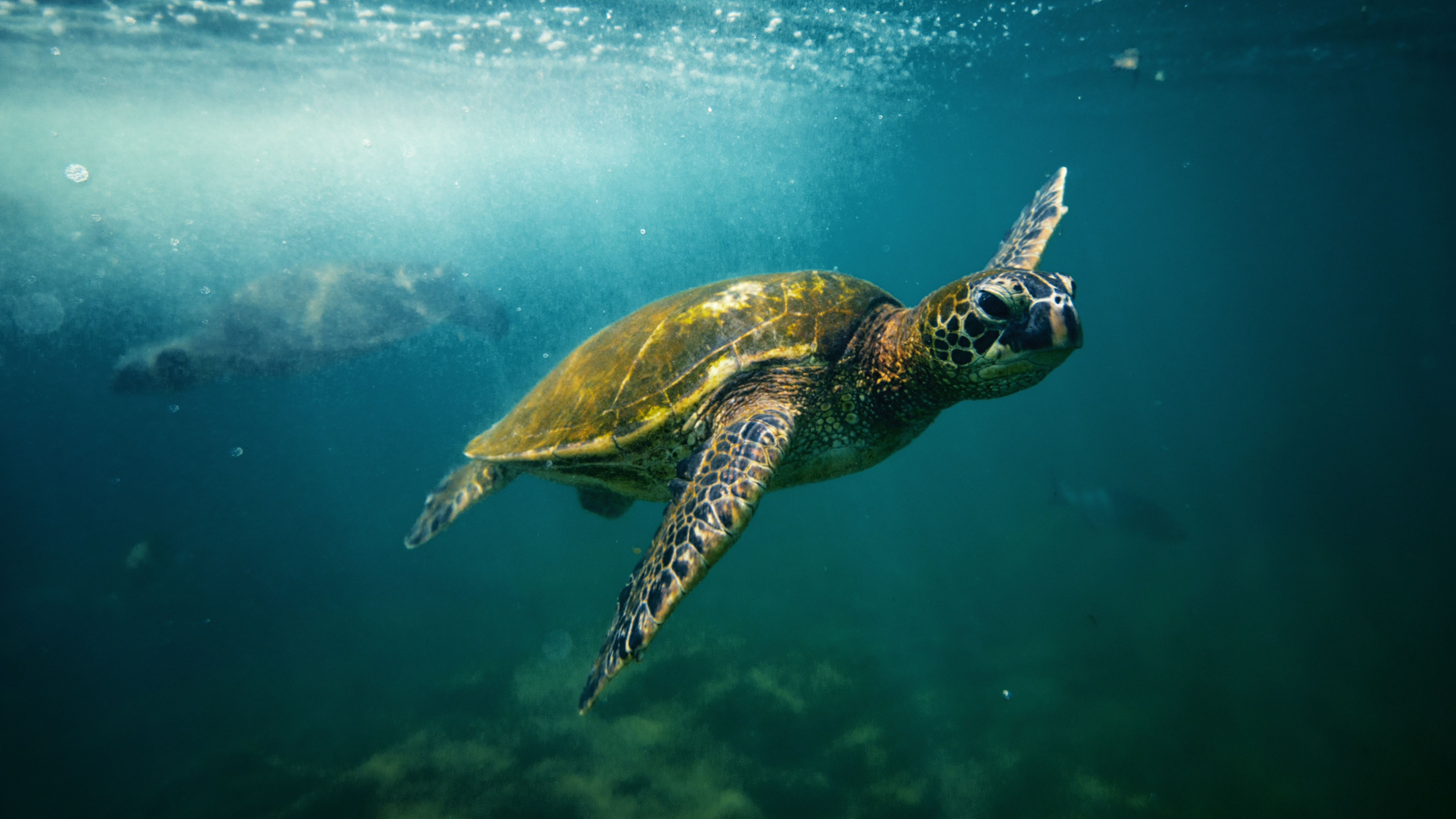 Kauaʻi - Scuba Dive at Niʻihau
Are you an experienced scuba diver with at least 30 dives? A day trip to Niʻihau
(Forbidden Island) off the coast of Kauaʻi won't disappoint. Embark on a three-tank dive with Seasport Divers from Poʻipū at 6AM on Tuesdays and Fridays. If you are lucky, you might to frolic with curious and amusing Hawaiian monk seals underwater. With only 1,400 remaining, it's a privilege to witness these rare and highly endangered marine mammals' curious antics.
If you are fortunate to see them, do not approach or attempt to touch them. They are an endangered species protected under the Marine Species Act.
It's very likely you'll also be graced with green sea turtles while diving in this area. Given that only one in 1000 sea turtles survive to adulthood, cherish any opportunity you have to see them gracefully swim through the water to chomp on coral or ascend to the surface to take a breath.
PRO TIP: Due to sea conditions, a day trip to Niʻihau can only be undertaken from May to October.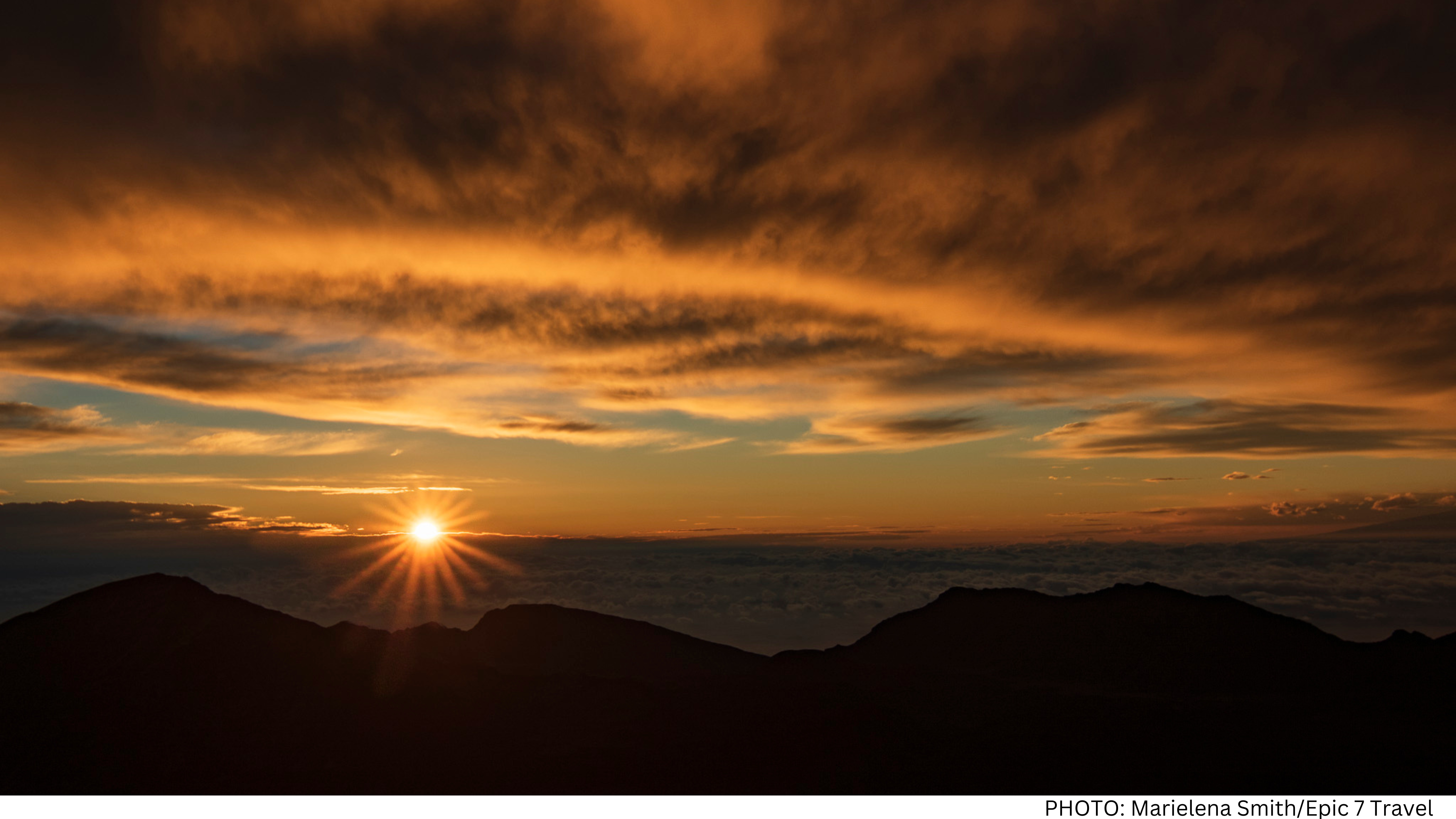 Maui – Haleakalā Crater Sunrise
Do sunrises enchant you? If so, secure a reservation to witness sunrise at Haleakalā
in Hawaiʻi Volcanoes National Park. Standing at 3005 meters (10,023 feet), you'll be awestruck as the sun emerges above the horizon from this vantage point. The 3AM wakeup and 90 minute to two-hour journey to get there is absolutely worth it. Be forewarned, it can be extremely cold (4˚C/40˚F) at this altitude early in the morning. A down jacket, warm gloves and hat are essential.
PRO TIP: Book your reservation at recreation.gov for $1 up to 60 days in advance. Since the spots do fill up, be sure to secure your reservation as soon as you know your dates. The photo ID you present at the entry gate must match the name on the reservation.
Road to Hāna is an invigorating drive traversing 620 switchbacks along a windy 104 km (65 mile) drive. Waterfalls, hiking trails, and delectable farm stands punctuate this epic journey. Highlights along the Road to Hāna include the Banyan Tree, Bamboo Forest, and Waimoku Falls along the Pīpīwai Trail, Hāna Farms' delicious banana bread, and Twin Falls. Utilize this Road to Hāna photography guide to help you plan your day!
Starting early will allow you to savor the beauty with fewer crowds.
PRO TIP: Check the weather forecast before you start as heavy storms can result in mudslides and flash floods along this road.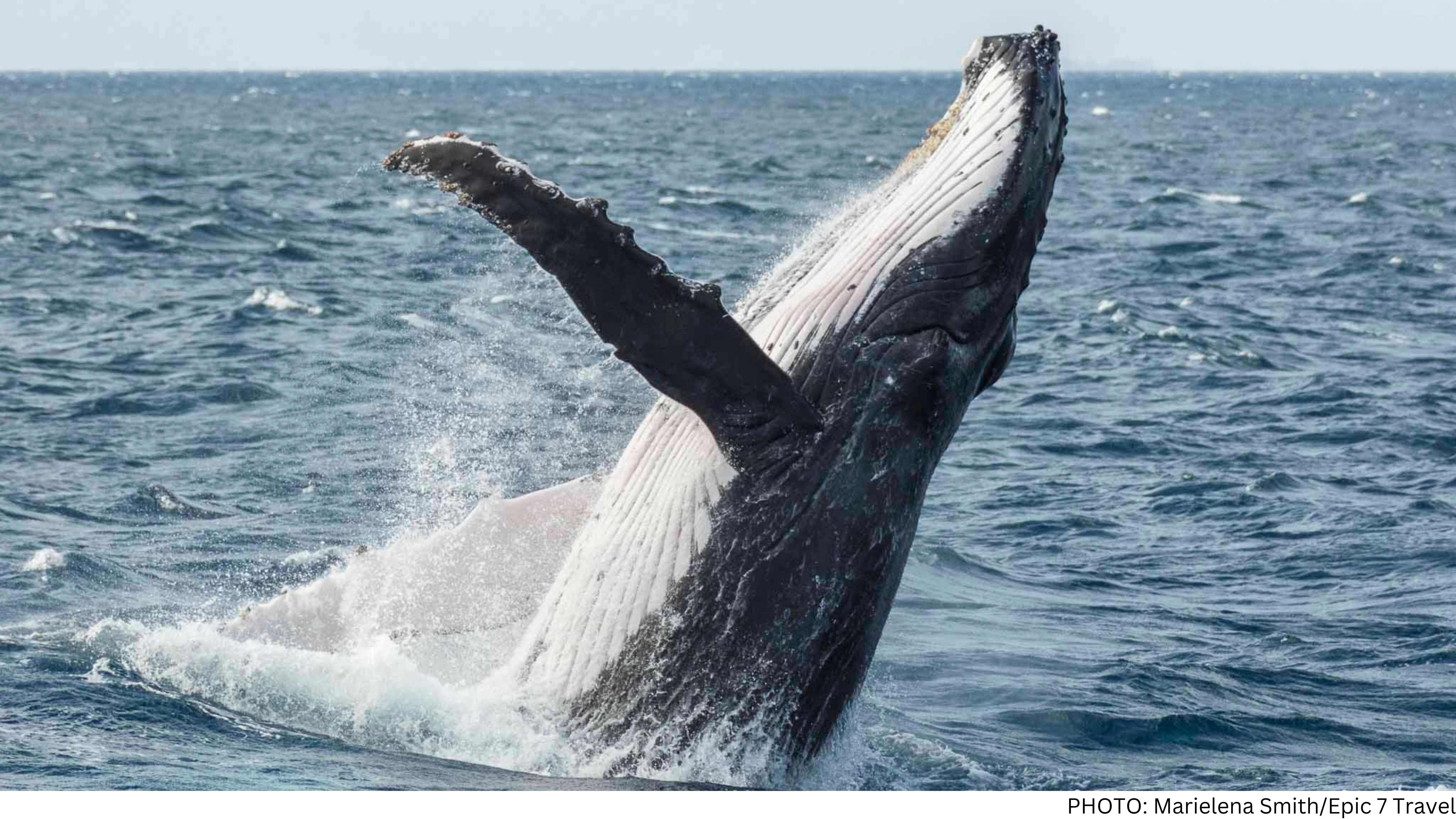 If you adore marine mammals, a whale watching tour in Maui is not to be missed. Marvel as whales breach, slap their tail fins or pec fins or spy-hop in the Pacific Ocean. After humpback calves are born in February, it's heartwarming to witness their tender interactions and watch calves mimic their mums' behaviours.
PRO TIP: November to May is the best time to see humpback whales in Maui as this is when they migrate 4828 km (3000 miles) down from Alaska. The peak season is typically mid-January to March.
A variety of operators offer whale watching tours. Pacific Whale offers a three-hour tour departing from Lahaina daily at 7AM.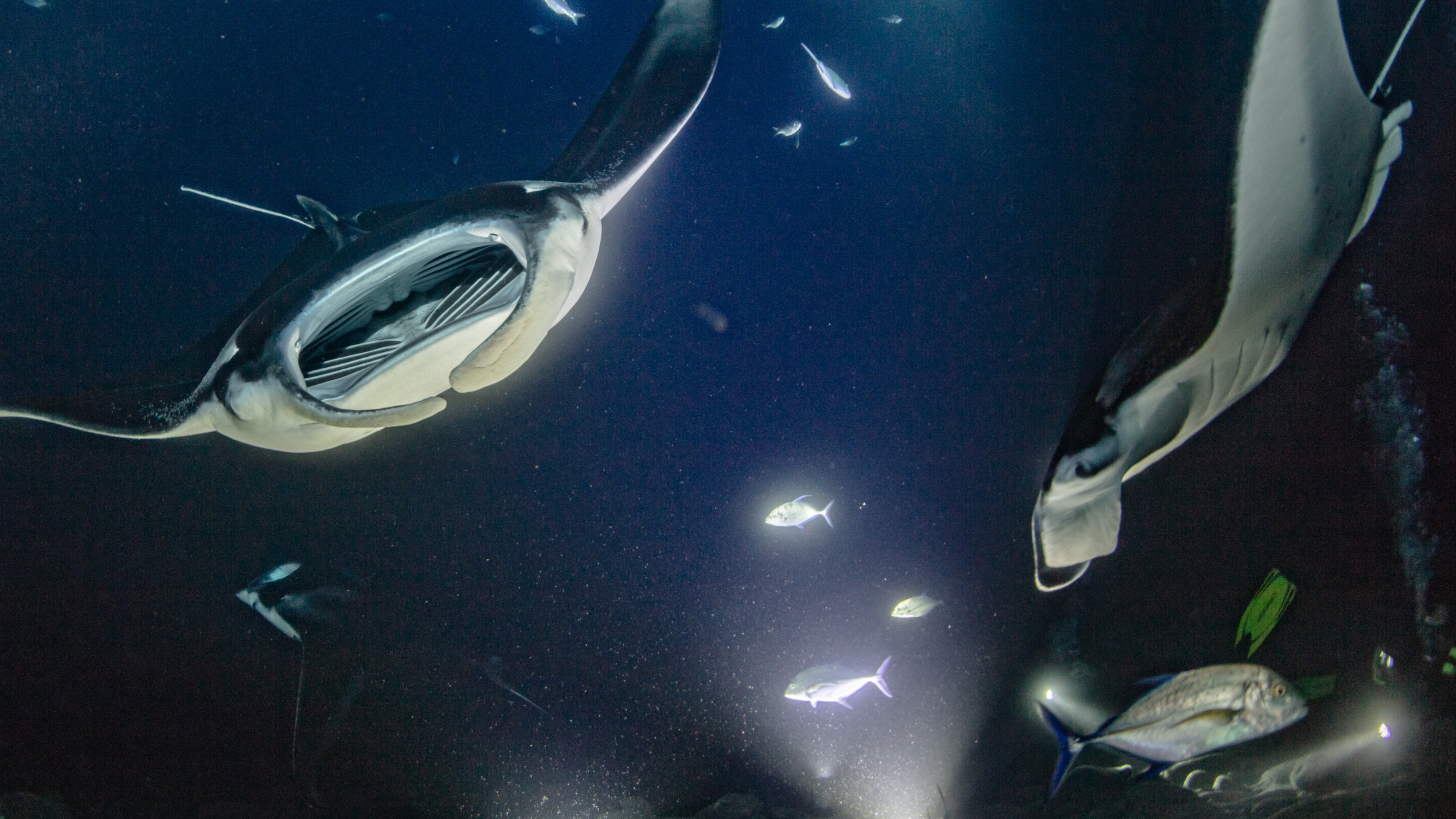 Island of Hawaiʻi – Snorkel with Manta Rays
Have you ever seen a manta ray? In Kona, Hawaiʻi, you can dive or snorkel with them at night! Watch their graceful ballet as they barrel roll through the water, feeding on plankton while illuminated by lights.
And fear not, manta rays do not have barbed tails like stingrays. So, it is perfectly safe to be close to them and witness their captivating behaviours.
Hopefully, these suggestions and insider tips will help you design an unforgettable journey to immerse in the Hawaiian Islands' dazzling natural beauty and majestic wildlife.
Marielena Smith, Epic 7 Travel's founder, is an avid photographer, outdoor adventurer and scuba-diver. Having journeyed to 70 countries on all seven continents, Hawaiʻi holds a special place in her heart as she has visited the Hawaiian Islands more than 10 times.