Celebrate love at these 10 Hawaiian locales
Inspiration for your wedding or vow renewal ceremony
Are you thinking of tying (or re-tying) the knot? The Hawaiian Islands is one of the best places in the world to celebrate your wedding or vow renewal. Why? Because there are so many unique, beautiful and interesting places to get married or renew your vows. From barefoot tiki bars to secluded beaches, the Hawaiian Islands have the perfect place for your ceremony. Read on to find out about some of our favourite spots.
1. Private Waterfall Wedding
If the thought of arriving at your wedding in a chopper appeals to you, why not
charter a helicopter
and take your celebrant and witnesses with you to a totally remote waterfall location. Many of the waterfalls in The Hawaiian Island are only accessible by helicopter so you can be assured of total privacy in your own slice of paradise.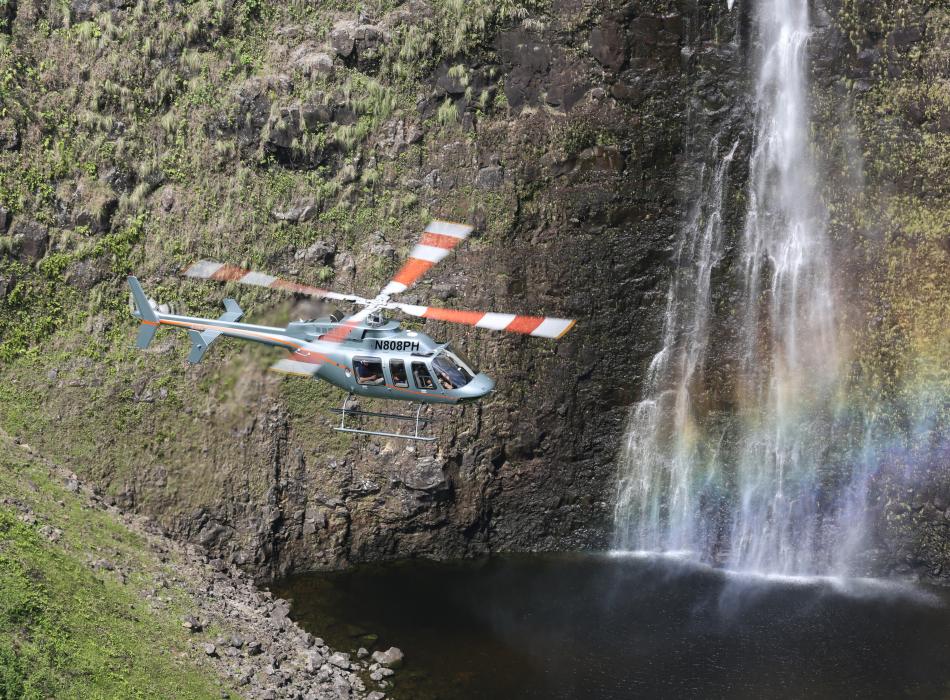 If your wedding dreams involve a flower-filled paradise surrounded by lush rainforest with a mountain stream running through it,
Haiku Gardens
on Oahu's East Coast is for you. Have your ceremony, followed by drinks and pupus (canapes) on the lawn and then head up to Haleiwa Joe's, the onsite restaurant, for your reception.
If you want to follow in the footsteps of Bill and Melinda Gates, get yourselves over to the ultra luxe
Four Seasons Lanai
for your big day. The billionaire couple used to own the re-sort and hosted their own wedding there. Perfect for everything from a private elopement to a no-holds-barred VIP bash, the Four Seasons Lanai can guarantee polished perfection.
If you want to get married next to a waterfall in a rainforest,
Waimea Valley
is the place for you. The pristine, natural environment of this venue is supported by an experienced events team so you don't have the headache of figuring out how to get loads of chairs and cases of Champagne to a remote island waterfall.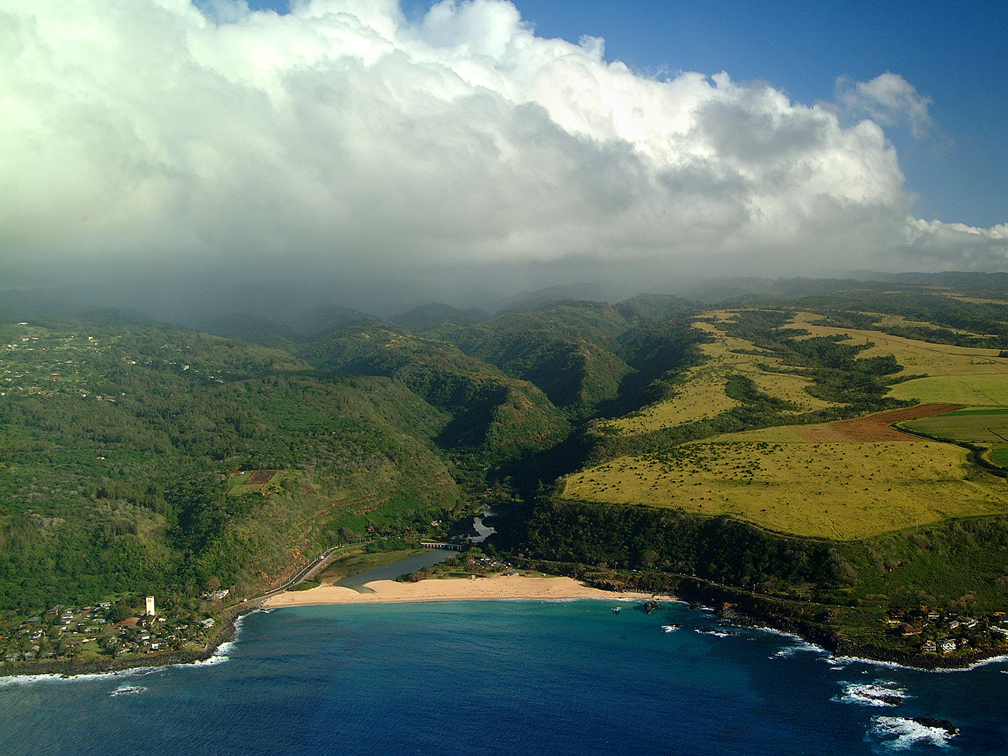 5. Kualoa Private Nature Reserve
Kualoa
is a famous movie location for good reason: it has secluded beaches, epic moun-tain ranges, ancient cultural sites and a working 'paniolo' (cowboy) ranch to choose from. Do you want to ride a horse down the aisle? You can. Want to rock up in an All Terrain Vehicle? You can do that too.
If sailing around the Hawaiian Islands is your idea of a perfect day, charter a private catamaran with
Sail Holokai
for your nuptials. With capacity for 49 guests, the catamaran comes fully staffed and has a bar on board. Get married on a secluded beach and then hop aboard for the reception, complete with swimming, sunsets and a seafood BBQ.
If you're a history buff, or you simply love heritage buildings, a wedding in the
Waioli Huiia Church
in Hanalei, KauaI, could be ideal for you. This 1834 church is renowned for its iconic bottle green shingles and stained glass windows. It is the very picture of island-style, set in a tropical garden with palm trees swaying overhead.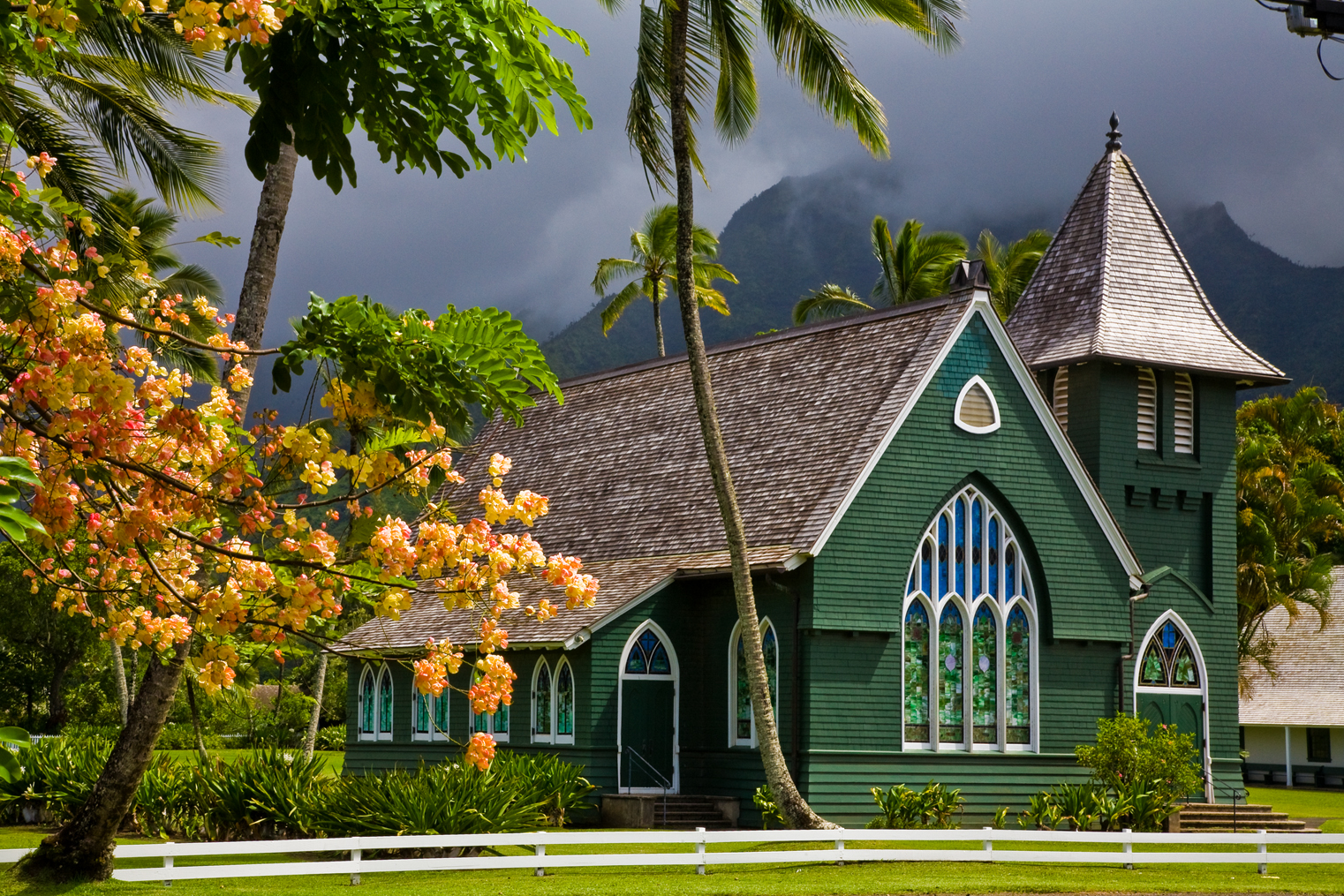 If you want a beachfront wedding without the high price tag, Duke's Canoe Club could be the answer. This barefoot bar can be hired out for private events and is in a primo location right on the waterfront with sweeping lawns leading down to the water. This is one of the few places in the world where it's totally OK to get married in a bikini or board shorts so slip on your special occasion flip-flops, stick a flower behind your ear and throw the best party of your life.
If you want the convenience of having your wedding in one gorgeous place,
Four Seasons Ko Olina
on Oahu has everything you could possibly want in a tropical island resort with the convenience of being a 35 minute drive from downtown Honolulu As an added bonus, you will find the Lanikuhonua Cultural Institute right next door. With a name that means 'place of joy', this is a popular place for outdoor ceremonies, an experience that can be arranged through the team at the hotel.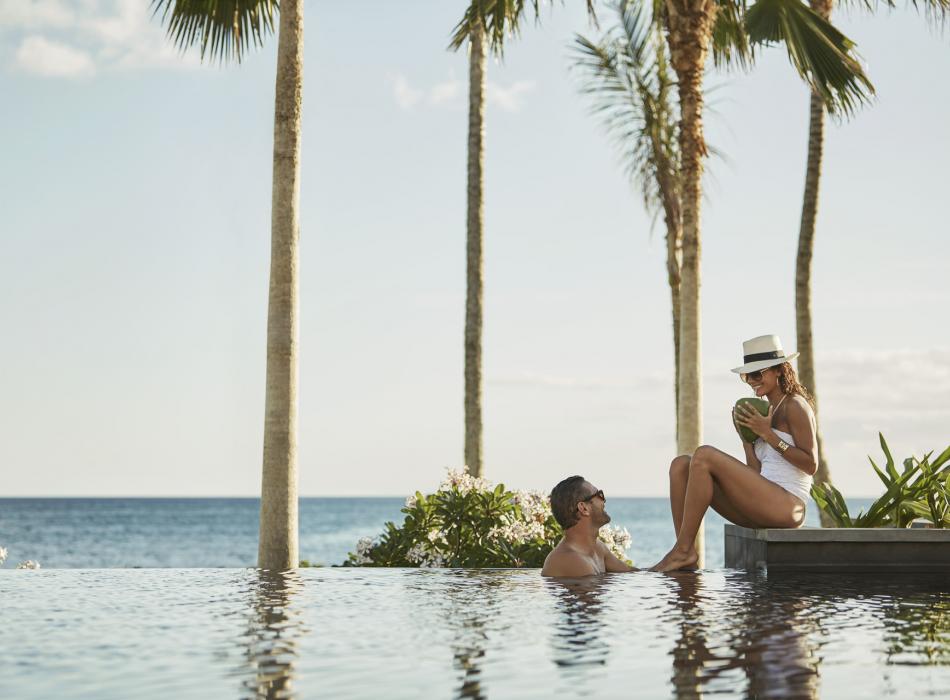 10. The Royal Hawaiian, A Luxury Collection Resort
If old school Hollywood glamour at The Hawaiian Islands' most famous hotel is your idea of a luxe experience, host your wedding at
'The Pink Palace'
. Walk in the footsteps of Hollywood greats like Marlene Dietrich, Shirley Temple and former US President Franklin Roosevelt while you sip on a celebratory cocktail and the original Mai Tai Bar.