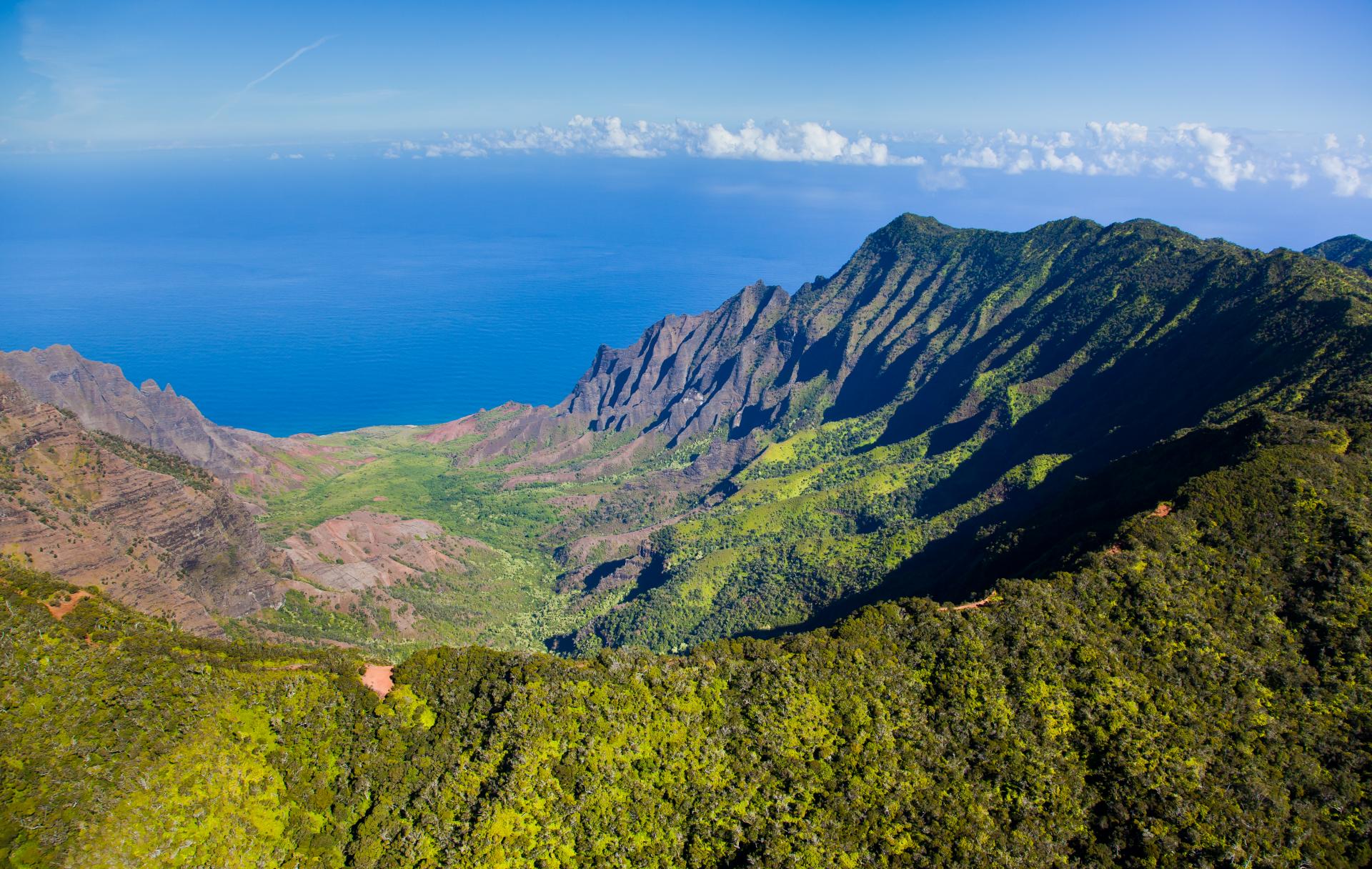 Choose Your Own Hawaii Adventure
Pick up any Hawaii travel brochure and its plain to see, each Hawaiian Island is jam-packed with incredible tours, activities and experiences. Most are set in the great outdoors taking full advantage of Hawaii's warm weather, tropical landscape and marine-filled ocean. With so many things to do, the hardest part of a Hawaii holiday is choosing what to do. Here are a few adventures to get you started.
Let's Go Flumin'
Head to the Island of Hawaii for a kayak trip to remember. The Kohala Ditch is a man-made system of underground tunnels, elevated flumes, and concrete channels that once supplied fresh water to local sugar plantations, today it's been converted by Flumin' Kohala into a one-of-a-kind aqua adventure. Float through almost five kilometres (three miles) of hidden beauty, navigating through private lands filled with picture-perfect mountain landscapes, flowing streams and lush waterfalls.
Ancient Lava Tubes Await
Nothing short of amazing, the Kilauea and Kazumura Lava Tube systems have lava properties unique to Hawaii. Take your time exploring these deep caves carved almost 600 years ago, during Hawaii's largest lava flow. The tube's interior shows off an incredible display of colour, it's fascinating to see these lava formations that happen nowhere else in the world! Another natural wonder, Kilauea Caverns of Fire, provides an educational and stunning visual experience for visitors. Arrange a guided tour through these phenomenal underground tunnels.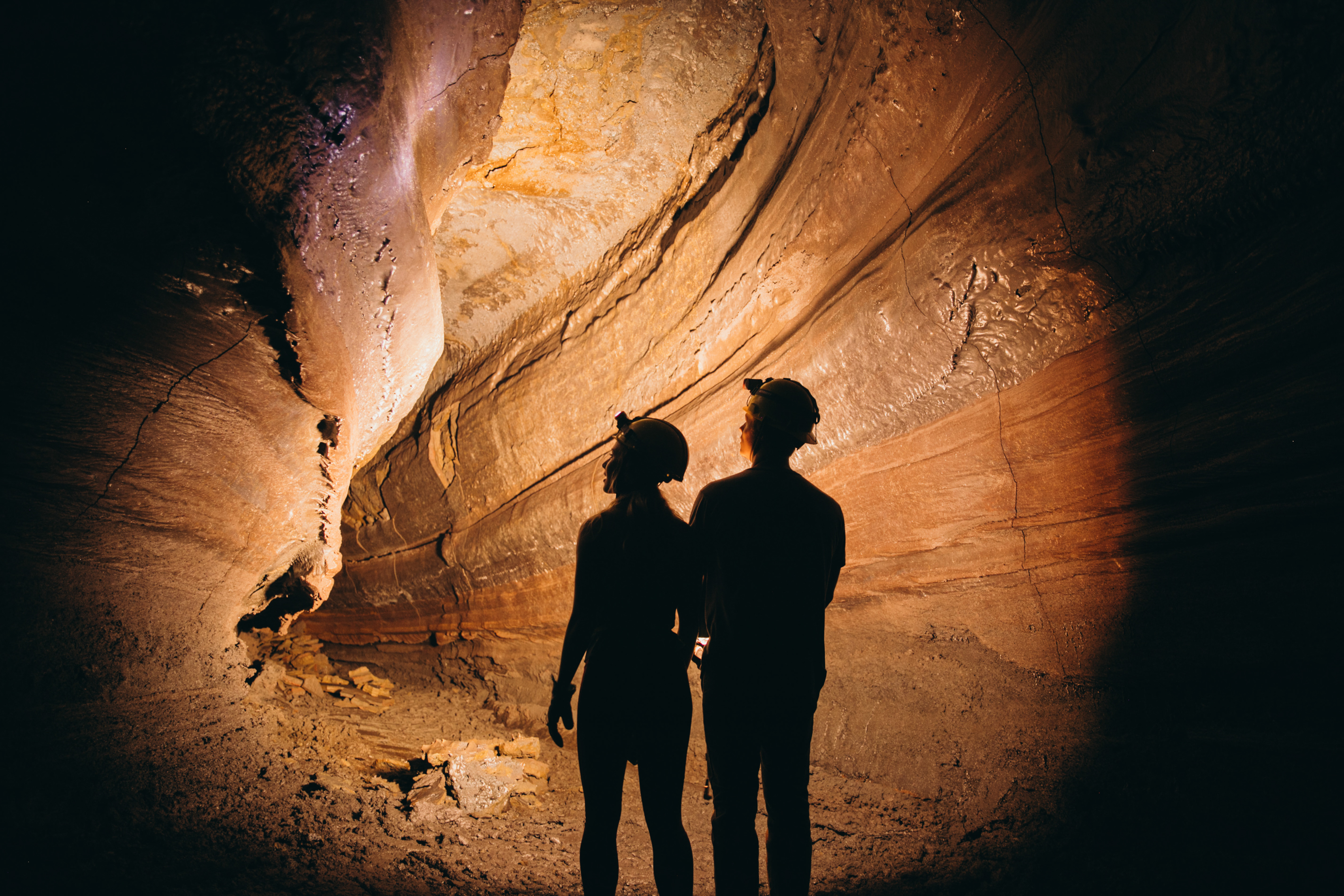 Gain a New Perspective with Parasailing
Parasailing was introduced to Hawaii in 1977 and has since become one of Oahu's most exhilarating watersports. Adventurous souls can take flight up to 300 metres (1,000 feet) above sea level as they're towed behind a boat attached to a parasail wing (similar to a parachute). Expect a refreshing dunk in the water at the end! This kiting activity is fun for the whole family. Try it at the Hawaii Water Sports Center for magnificent coastline views from Diamond Head to Koko Head.
Wild About Dolphins
Take swimming in Oahu's ocean to the ultimate level on an unforgettable swimming with dolphins tour. Hawaiian spinner dolphins frolic up and down Oahu's west coast and passengers aboard a cruise with Wild Side Specialty Tours or Dolphins and You get a prime view of these playful marine mammals in their natural environment. Delight in dolphin acrobatics from high spinning leaps to playful tail slapping. In between the excitement, enjoy snorkelling in this pristine area of the island.
A Zipping Good Time
Ziplining, known in some parts of the world as a flying fox, is one of Hawaii's premier recreation activities. This high-in-the-sky adventure provides a birds-eye view of Maui's natural landscapes as courageous participants soar along cables from one post to another. There are multiple ziplines on Maui, each with their own unique quirks. For example, Maui Zipline Company at Tropical Plantation allows adventurous kids as young as five years old to zip, Skyline Eco-Adventures near Kaanapali offers awe-inspiring ocean views, while the Jungle Zipline course in Haiku navigates deep into the islands lush green foliage.
Cycle Down A Volcano
Take bicycle riding to the next level by coasting down the winding roads of Haleakala, Maui's dormant volcano and the highest peak on the island. Bike Maui and Bike It Maui sunrise tours are especially epic, they start with a guided vehicle trek through Haleakala National Park up to the 3,055-metre (10,023 feet) summit. See in the dawn of a new day from this glorious vantage point before bike riding at leisure down the mountain. Dress for cold weather, there is a possibility of snow on this peak during Hawaii's winter (Nov-Apr).
Hike Your Heart Out
Ninety per cent of the island of Kauai remains undeveloped and inaccessible by road. One of the best ways for visitors to connect to this aina (land) is through guided hiking tours, like those offered by Kauai Hiking Tours and Princeville Ranch Adventures. This island has some of the most stunning trails in the state, many of them found in Kokee and Waimea State Parks. Trek Na Pali overlook trails for views over the north-west coastline and its high cliffs. There are also trails deep into Waimea Canyon, the Grand Canyon of the Pacific, and along its elaborate rim.
Sea Cave Dreams
Kauai's Napali Coast is a remarkable sight of high cliffs that rise up to one kilometre out of the Pacific Ocean. This stretch of rugged and breathtaking scenery is best experienced on the water, and there are lots of options to choose from. Boat tours offer sunset sailing, snorkelling, swimming and spectating adventures. The more nimble zodiac excursions, like those offered by Kauai Sea Rider Adventures and Na Pali Craze, take guests right into the stunning sea caves. No matter what you choose, there's a strong emphasis on the surrounding marine life. Keep an eye out for spinner dolphins, Hawaiian green sea turtles, Hawaiian monk seals and Humpback whales (Dec-May).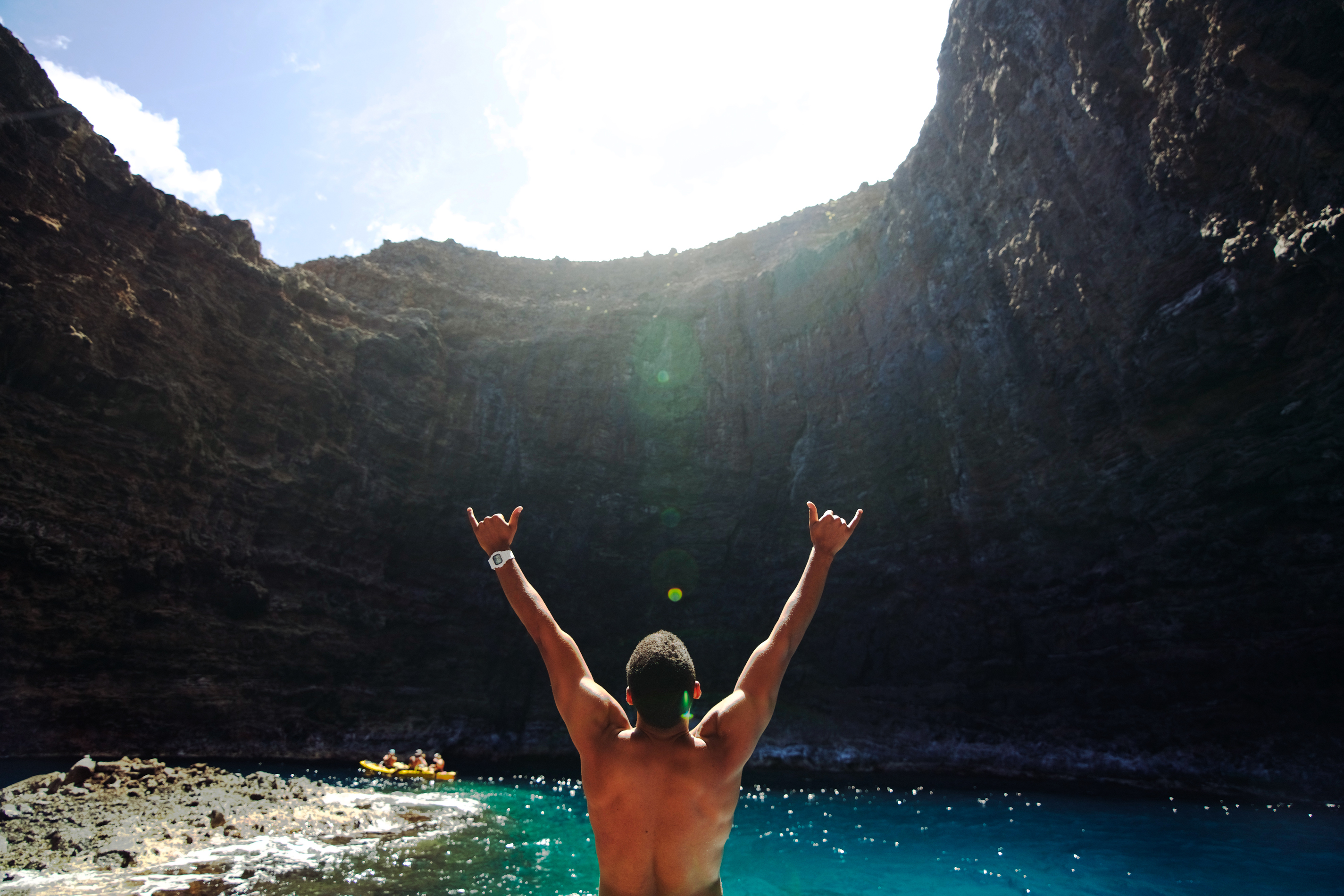 Discover A Magical Reef
The south shore of Molokai features Hawaii's most extensive fringing coral reef spanning 45 kilometres (28 miles) long. This hidden pocket of the Hawaiian Islands is absolutely pristine and brimming with marine life, it's a water wonderland and dream-come-true for avid snorkellers and scuba divers. Let Molokai Fish & Dive show you the magic of this underwater world, a special place that only a small number of people get to see.
Off-Road Rallies
Lanai Adventure Center offers Lanai's most thrilling escapes. 4x4 Jeep Excursions give adventurers the freedom to go off-road to explore the depths of the island, away from the mainstream travellers. Remote dirt roads will lead to some of Lanai's best-hidden beaches, scenic lookouts and rock formations. If self-touring is not your style, venture off the beaten path on a Polaris Ranger Driving Adventure. Passengers are escorted on a private drive through forests and valleys where they'll learn about the ecosystem and history of the island along the way.
Ashlee Galea is an Aussie living in Hawaii who enjoys sharing Hawaii insider knowledge and travel advice on her blog The Hawaii Admirer.