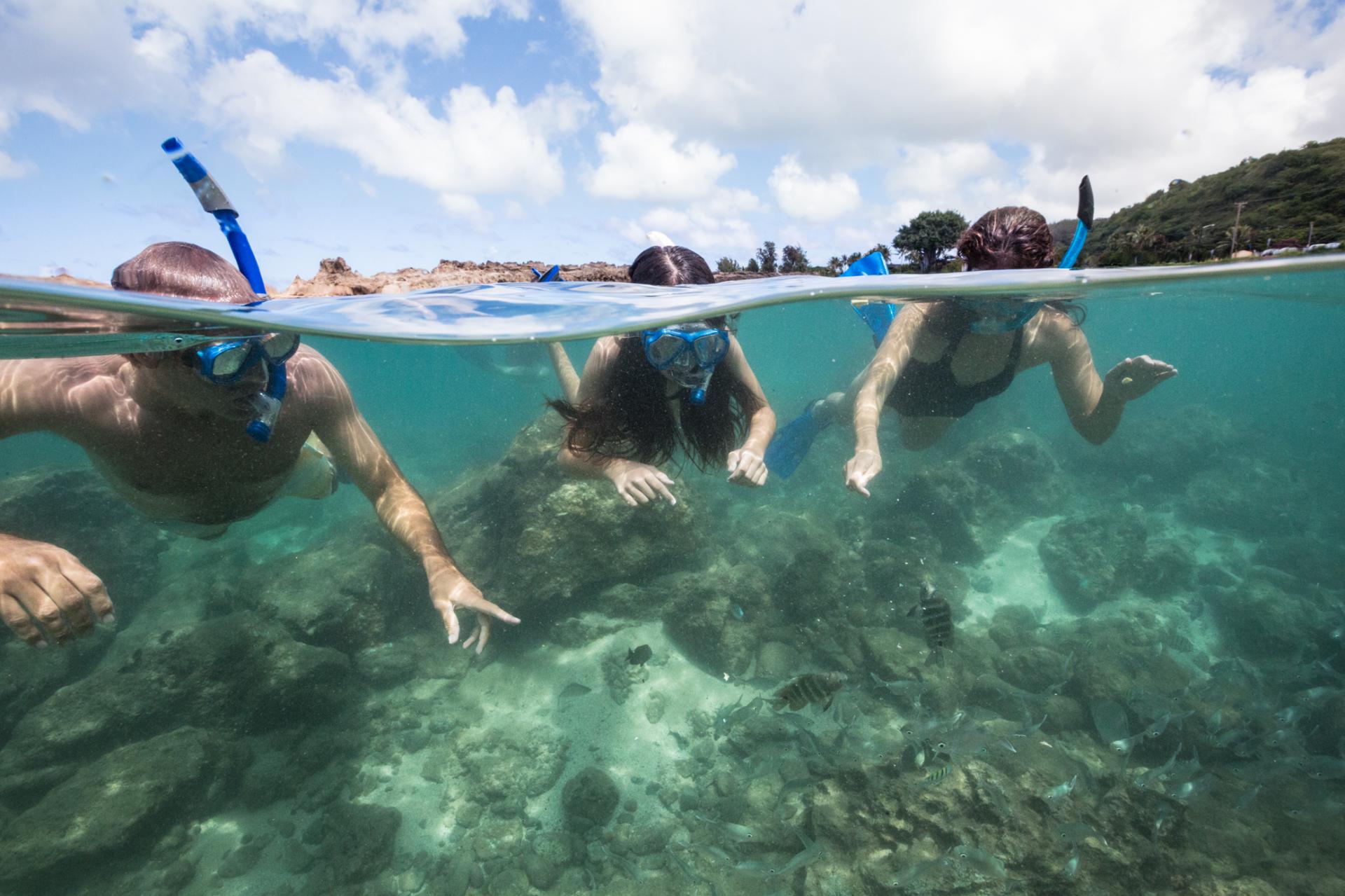 Family-friendly experiences on the Island of Hawaii
The Island of Hawaii is Hawaii's largest and most ecologically diverse isle. It's a magnificent destination for group travel, and there are countless friendly family adventures. This list of outdoor activities will have your brood bonding in no time!
Night viewing manta rays with is an exciting family experience unique to Hawaii Island.
Kona Ocean Adventures
departing nightly from Kailua-Kona taking passengers out to sea to meet these giant prehistoric-like creatures. Lights are positioned to highlight plankton (manta food), attracting manta rays into a feeding frenzy below the surface. Witness this surreal scene by snorkelling atop the ocean looking down or deep diving to witness up above. Either way, it's a real buzz to see mantas in close proximity.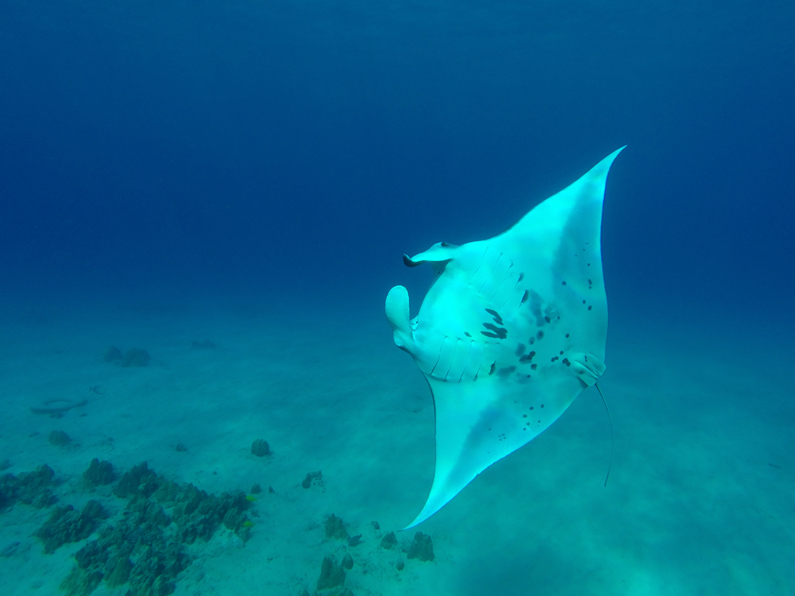 A
Sea Paradise
snorkel trip down Hawaii's west coastline presents an opportunity for families to explore true-blue ocean water, the kind usually seen in TV commercials and movies. Plunge off the boat into Kealakekua Bay, famous for water activities. There's an underwater world of tropical fish, Hawaiian green sea turtles and marine life to be discovered, along with a little piece of Hawaii's history. This is the location where Captain Cook met his demise and a nearby monument marks the event.
Take the glide of a lifetime through Kona town on a Segway tour with
Botanical World Adventures
. These two-wheel electric vehicles are a fun and an efficient touring option for visiting families. Learn about Kailua-Kona Village and it's rich past on a two hour historic tour. After a riding lesson, the tour takes in oceanfront Alii Drive and makes stops at various local attractions including The Kona Inn, Kuemanu Heiau (a temple), Hulihee Palace and Mokuauikaua Church, the island's first Christian Church built in 1820.
Umauma is an area rich in rainforests, gardens, waterfalls and rivers, north of Hawaii Island's main town of Hilo.
The Umauma Experience
is one of Hawaii's top family attractions, a large property that hosts a raft of activities including ziplining, horseriding, kayaking and waterfall rappelling. Try one of the ATV (all-terrain vehicle) tours, on your own or with a guide. It's a thrilling off-road adventure that traverses tropical scenery and includes a swim-break at a private waterfall and pond.
Kohala is located at the northern tip of the Island of Hawaii, it's one of the most beautiful places in the State of Hawaii. It's home to an intriguing 110-year-old system of hand-dug tunnels, elevated flumes and concrete passageways, all remnants of irrigation channels that once supplied gallons of water to an old sugar cane plantation. Families can take an unforgettable journey together, floating in a four-seater kayak meandering throughout the
Flumin' Kohala
ditch network.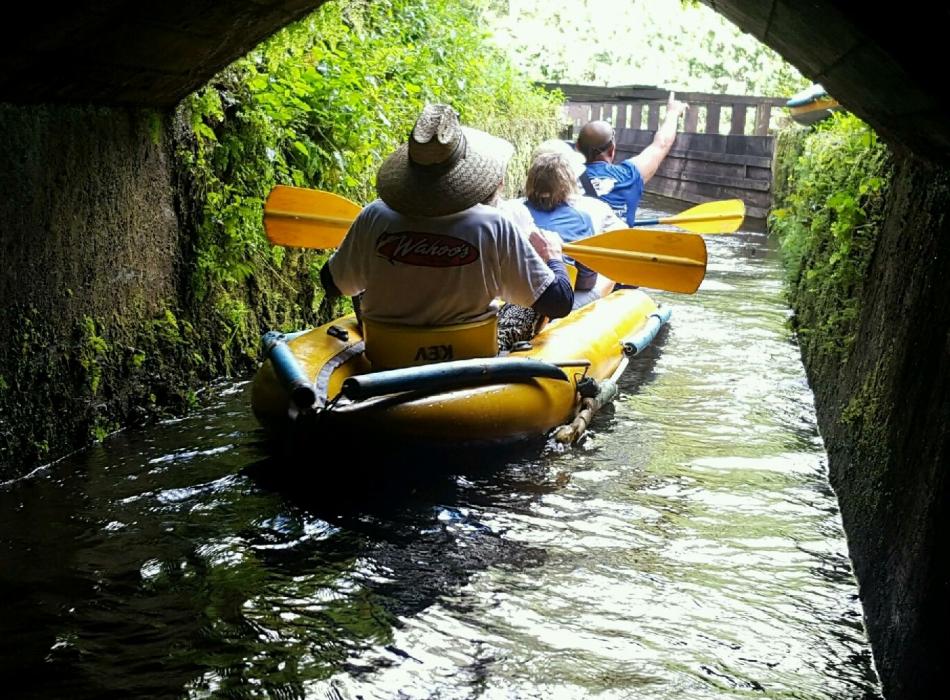 The Island of Hawaii is the best setting to learn about Hawaii's cowboy culture, dating back to 1793 when the first cows arrived in the Islands. The vaqueros (native cowboys from Spanish California) came to teach the Hawaiians how to handle cattle on the many ranches and since then the paniolo (Hawaiian cowboys) have become a significant part of Hawaii's heritage. Morning, afternoon and sunset paniolo horseback rides with
Paniolo Adventures
provide a great opportunity to lap up this history, along with the island's breathtaking landscapes.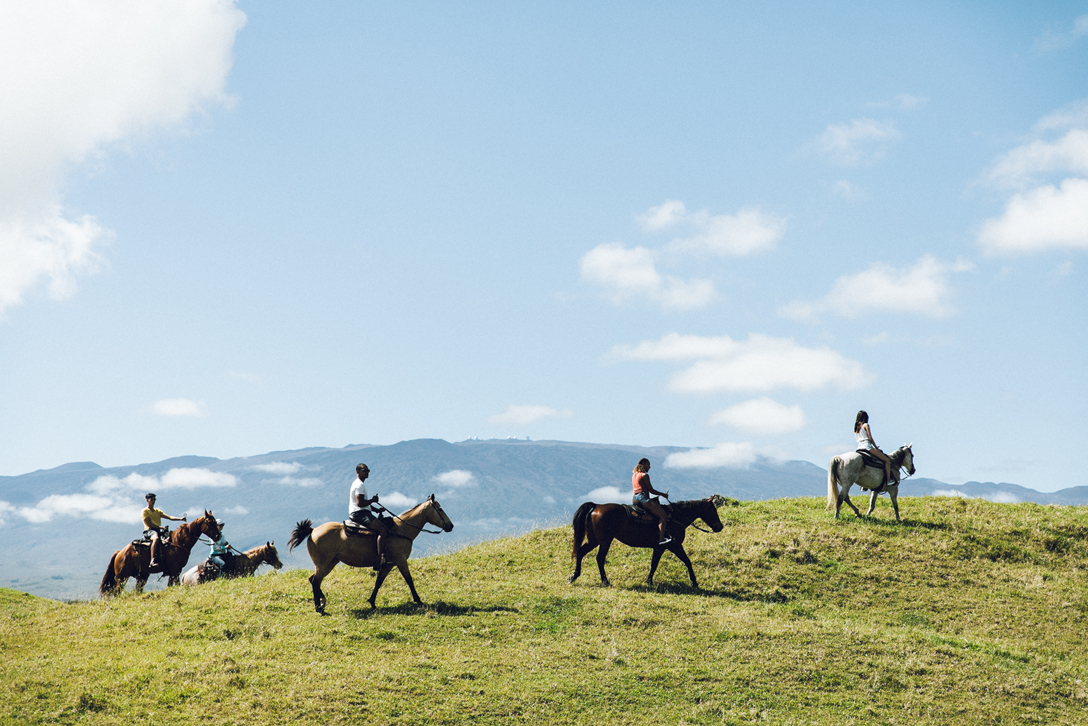 Bike and hike volcano country
Hawaii Volcanoes National Park on the Island of Hawaii is a popular U.S. national park attracting over two million visitors annually. It's an incredible natural wonder that is constantly changing shape. After a period of intense activity in early 2018, lava within the park has ceased to flow but amazing lava-scapes, steam vents, and even a new green lake await discovery! Families can book a bike and hike tour with Bike Volcano to actively explore this rugged area including the East Rift Zone, Hawaii's newest landmass.
Outrigger canoes are special to Native Hawaiians and incorporating them into a Hawaii Island itinerary is an excellent idea. Polynesians used large double-haul sailing canoes to travel across the vast Pacific Ocean, making it to their respective island homes using only the stars to navigate. Embrace this history by doing a family canoe ride into Kailua Bay lead by the
Kona Boys
, feel what it's like to ride a canoe paddling in unison using Polynesian techniques. Look out for dolphins, they often escort the canoes to shore.
Ashlee Galea is an Aussie living in Hawaii who enjoys sharing Hawaii insider knowledge and travel advice on her blog The Hawaii Admirer.