Five Ways to Holiday on Maui
Maui,
Hawaiʻi
's second-most visited island after
Oʻahu
, is a beautiful mix of peaks, valleys and coastlines, intriguing small towns and luxury resort areas. Maui appeals to a broad range of vacation styles and is
favored
for celebrating romantic occasions, escaping the daily grind, exploring nature, sampling food delights and experiencing island life.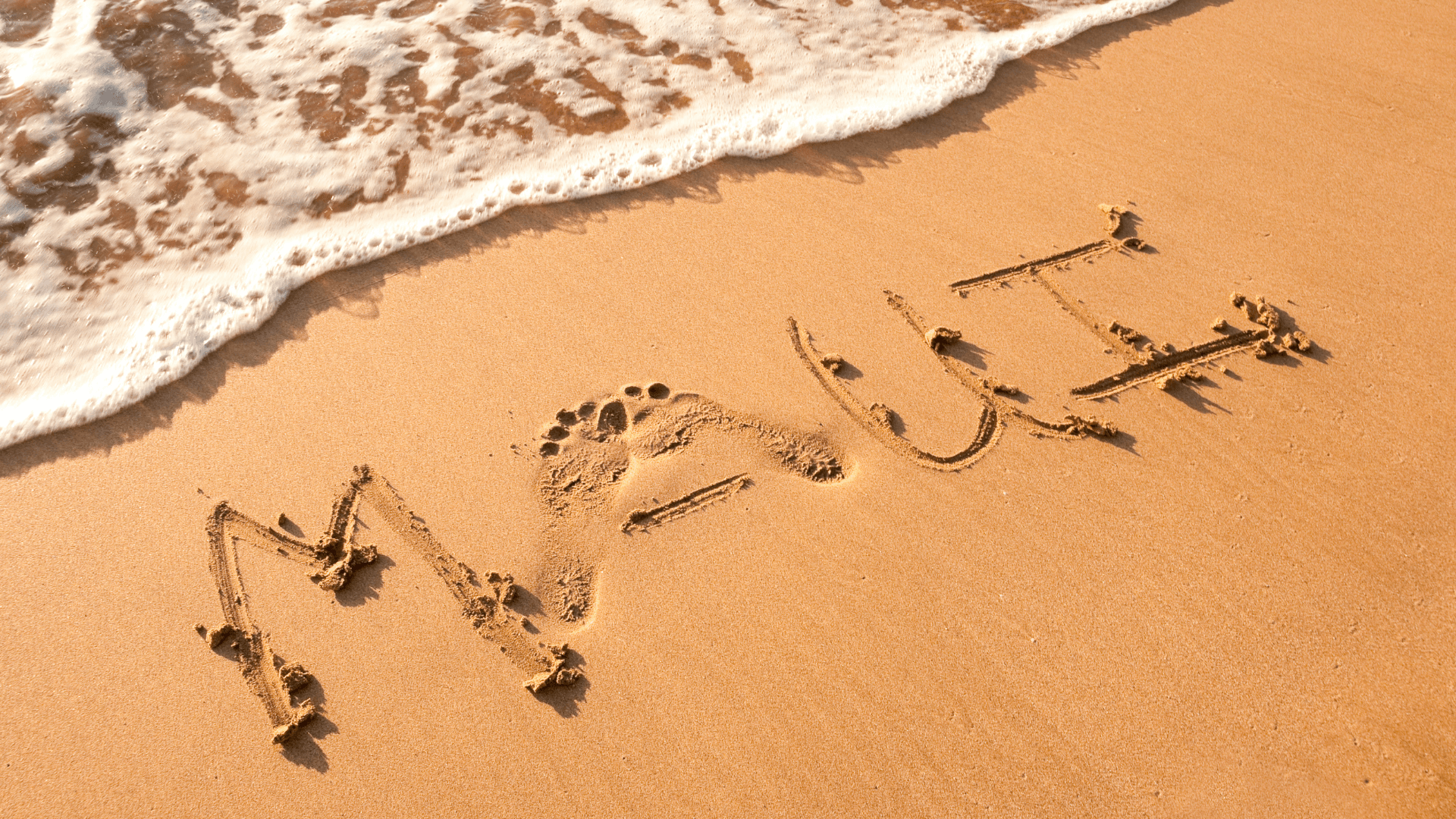 Lovers flock to Hawaiʻi for all kinds of romantic endeavours. The island of Maui is superbly set up to support weddings, honeymoons, anniversaries and vow renewals of all shapes and sizes.

With stunning venues like beaches, chapels and restaurants, Maui is the perfect place to say, "I do." Jump on Maui's mindful wedding trend by minimising your event's impact on the environment. Use sustainable vendors or hire an eco-friendly wedding planner, like A Maui Wedding Day.
When it comes time for the honeymoon, Maui has a heavenly array of oceanfront resorts with welcome amenities, dining inclusions and spa packages. Pick a "green" property that prioritizes sustainability like The Westin Maui Resort & Spa or The Fairmont Kea Lani.

While holidaying in Maui with your significant other, a lovey-dovey dinner is a must-do. The Restaurant at Hotel Wailea, Hawaiʻi's exclusive adults-only resort, presents a fairytale setting to dine under the stars with ocean views and a menu featuring locally sourced ingredients.

Hawaiʻi's dawn and dusk are prettier when shared with a loved one. Maui has excellent vantage points to witness the beginning and end of each day. See an epic sunrise atop Maui's highest mountain, Mount Haleakalā (reservations required), and sunset over Nāpili Bay in West Maui.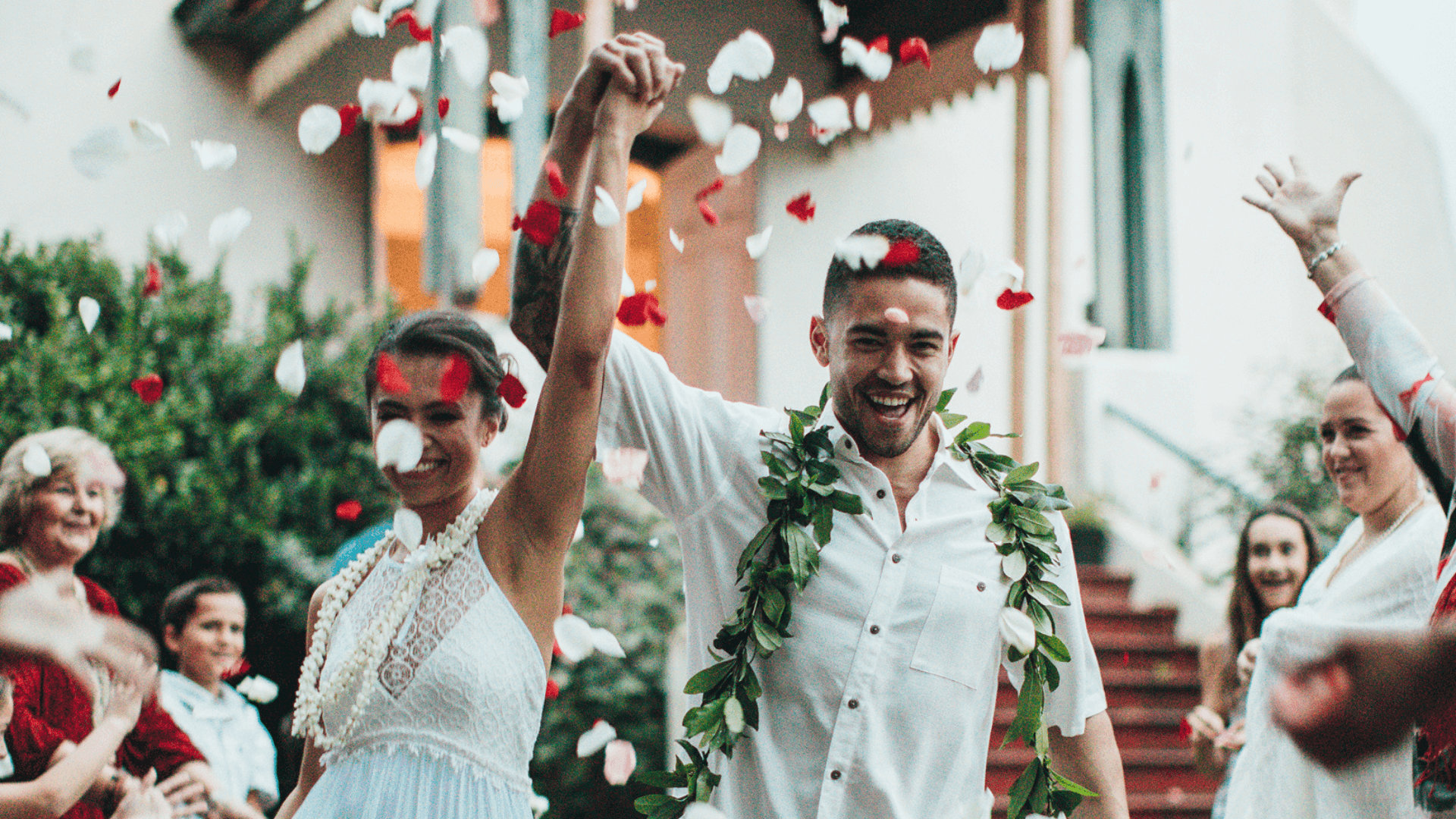 From a Native Hawaiian perspective, water is revered as the source of life and an essential element of spiritual, emotional and physical wellbeing. So, keep close to Maui's coastlines and feel the daily grind wash away.

One of the best ways to relax in Maui is to sail. Hop onboard a Trilogy Excursions luxury catamaran departing off the sands of Kāʻanapali Beach to Honolua Bay. Spend the day sunbathing, swimming and snorkeling on this Discover Kāʻanapali tour.
As the sun goes down on Maui, a unique sea excursion takes off. The Sunset & Celestial Cruise by Pacific Whale Foundation educates guests on Polynesian navigation, Hawaiian culture and stargazing. In winter, a hydrophone is used to hear the songs of humpback whales.
If you love the water and want to give back on vacation, volunteer for one of Maui's reef cleanups. These water-based voluntourism activities involve snorkeling or free-diving underwater to gather trash and debris, helping to restore and protect the local marine environment.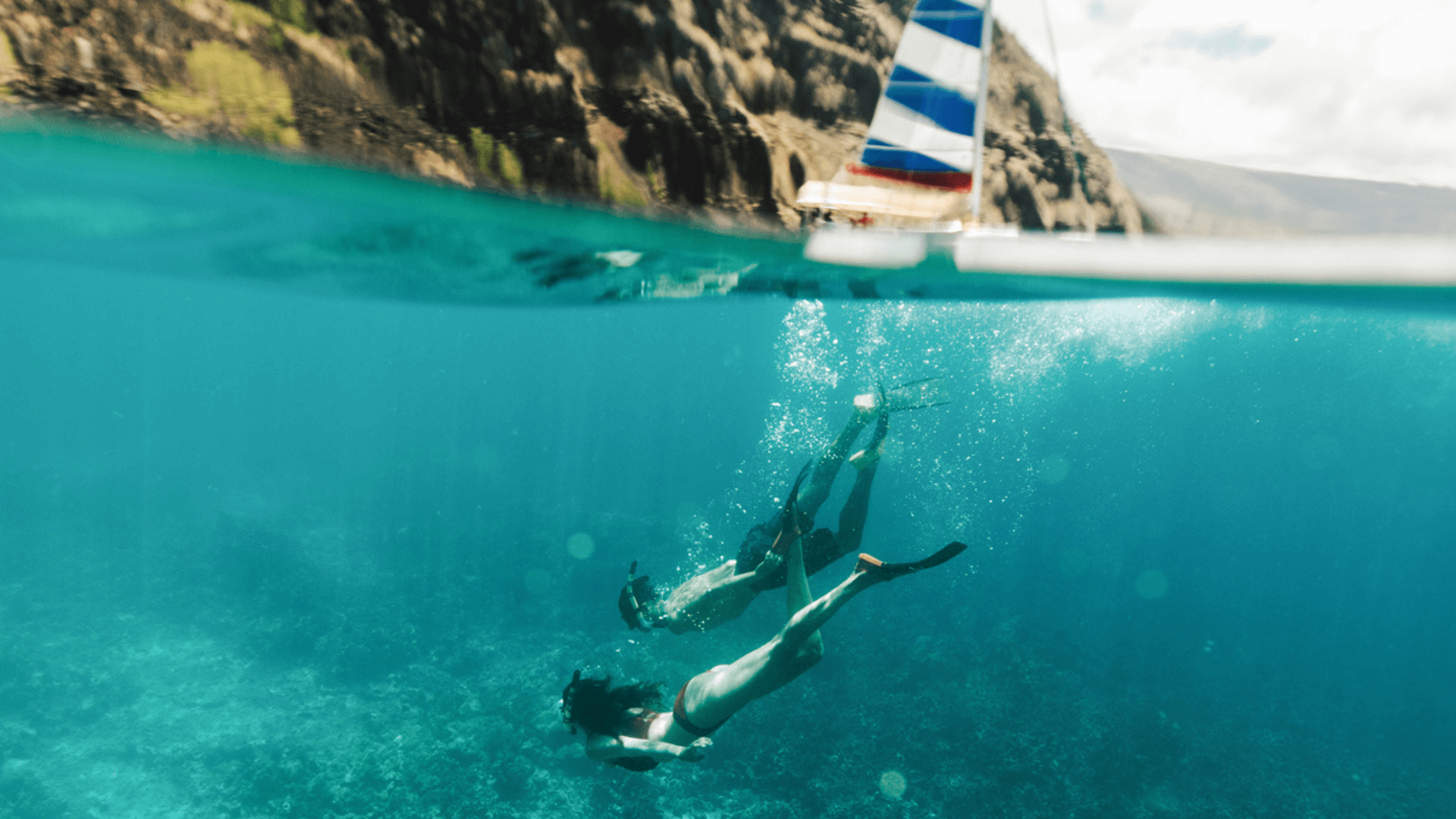 Maui is engulfed in natural beauty that beckons exploration. From moonlike mountaintops to waterfall-filled forests, Maui has plenty of land-based activities to keep you busy.
Haleakalā National Park in southeast Maui is a hiker's dream come true. Its main attraction, Mount Haleakalā (a dormant volcano), features a tapestry of crater trails with other-worldly geological features. Explore Maui Nature can guide you on an unforgettable walking tour of this area.
For a path less travelled, try the Honolua Ridgeline Hike with HeleWai Eco Tours. Located on Maui's upper northwest side, this trek through Hawaiʻi's largest private nature preserve is rich in history and culture. It's a captivating journey through a rich rainforest with ocean vistas.

Not all of Maui's natural assets are above ground. The Hāna Highway, a famous coastal road that winds through the jungle, has hidden depths. Temptation Tours Geology Cave Tour will take you underground to Kaʻelekū Cavern, a vast subterranean lava tube adorned with stalactites.
Another Hāna Highway adventure awaits with Rappel Maui. This is a one-of-a-kind waterfall rappelling tour set in a lush, secluded valley. Gear up before stepping back over the cliff edge and down a cascading waterfall, dropping into a refreshing pool below. It's invigorating!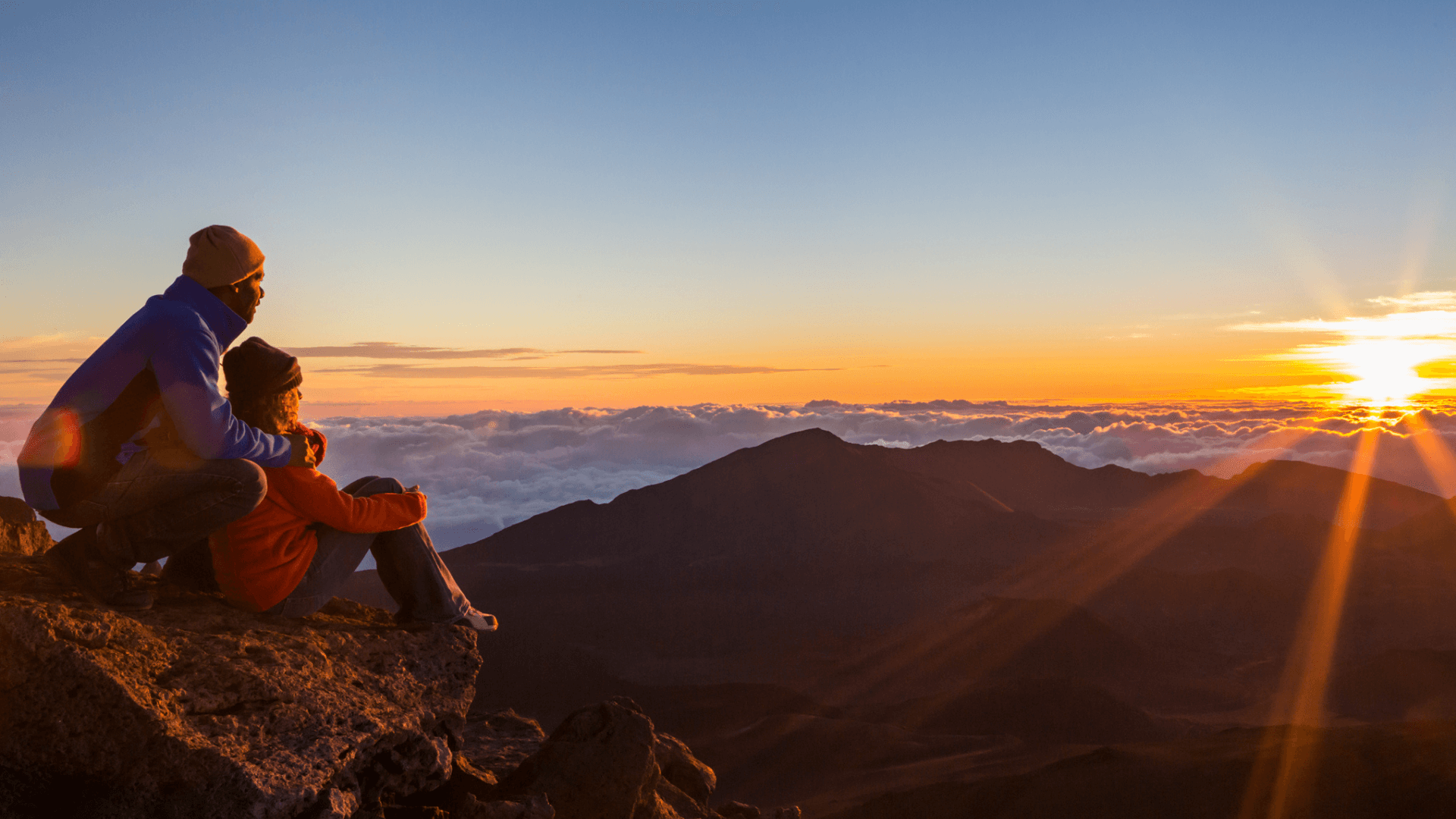 ʻAi (Eat) & Inu (Drink) Well
Eating and drinking in Maui is a true delight. There are incredible culinary experiences across the island, many incorporating local produce and products that will only leave you wanting more.

Every Maui itinerary should include a lūʻau, a cultural celebration where guests can sample authentic Hawaiian food. As one of Maui's original lūʻau, the Old Lāhainā Lūʻau is a top pick. Watch a traditional hula show while dining on pork laulau, ʻahi poke, lomi salmon and more.
Seek out Hawaiʻi Regional Cuisine (HRC), a unique form of cooking in the islands that combines Hawaiʻi's multicultural influences with local ingredients. Some of the best HRC eateries are Roy's in Kāʻanapali, Merriman's in Kapalua and Hāliʻimaile General Store in Makawao.

Maui farms are key to tasting island-grown products. Try the famous Maui Gold pineapple on the Pineapple Farm Tour at Maui Gold Plantation, and sample award-winning Maui chocolate flavors on a Guided Cacao Farm Tour at Maui Kūʻia Estate Chocolate.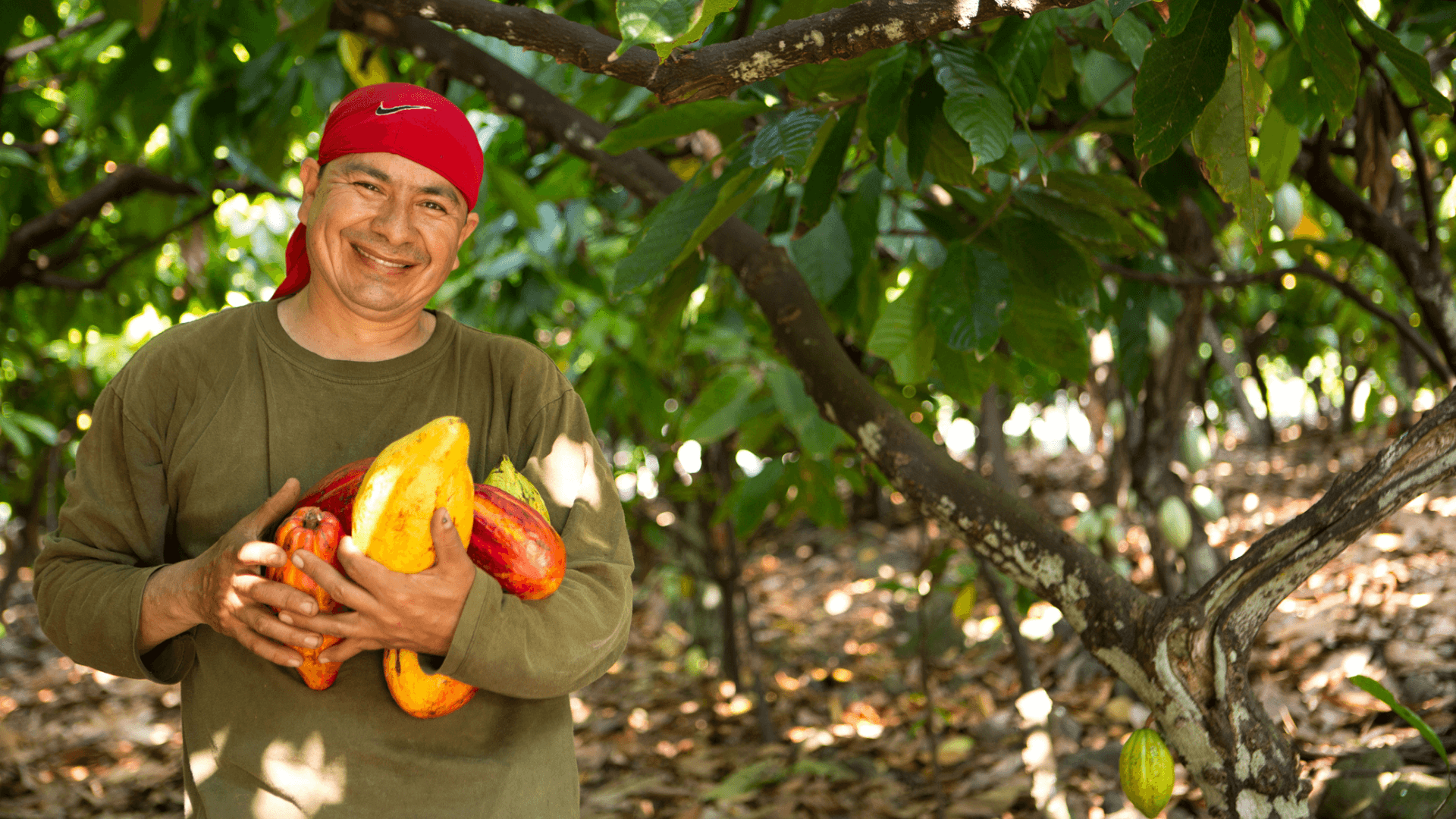 Soak up Mokupuni (Island) Life
When in Maui, do as the kamaʻāina (locals) do. Connect with residents by attending live gigs, doing the rounds at Maui museums, visiting local art galleries, and supporting Farmers Markets.
Maui's island lifestyle is reflected in its local residents, and what better place to meet them than at a friendly Farmers Market. Maui Swap Meet is the biggest open-air market on Maui, held every Saturday 7am-1pm at the UH Maui College. Shop souvenirs, flowers, fruits and vegetables.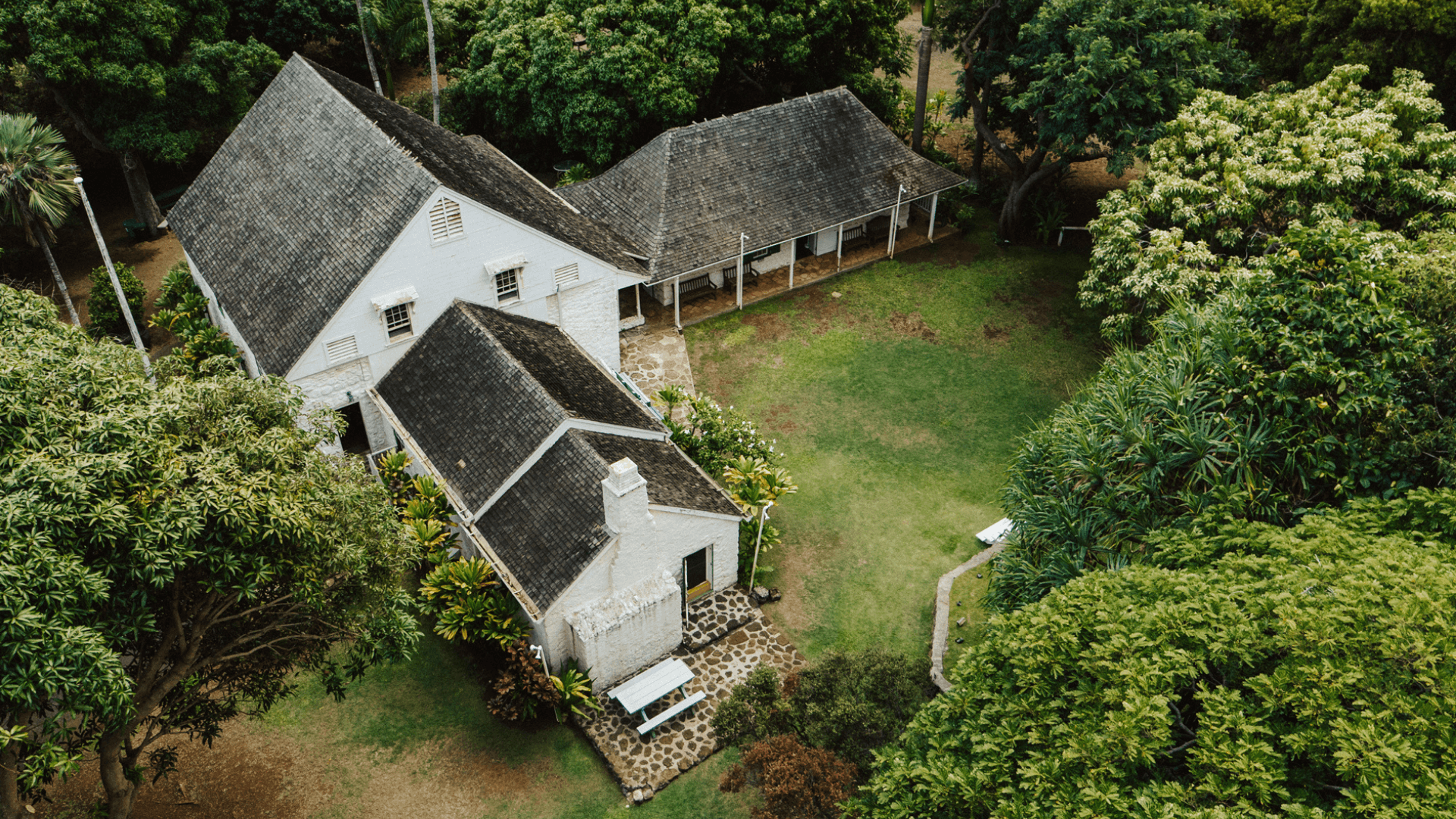 No matter what type of holiday you're looking for, the island of Maui has something for everyone.