Iconic and Unexpected Experiences
The Hawaiian Islands are made up of six distinct islands with surprising experiences at every turn. Even the most iconic, popular and well-travelled spots can reveal unexpected finds if you scratch beneath the surface.
Just when you think you've ticked everything off your list of must-see places within Hawaii Volcanoes National Park, there's more! You can now experience brand new tours highlighting dramatic landscapes following Kilauea volcano's 2018 lava flow. The Island of Hawaii is also home to four other National Park Service-managed parks and trails that are well worth visiting. Puukohola Heiau National Historic Site, Puuhonua o Honaunau National Historical Park, Kaloko-Honokohau National Historical Park and the Ala Kahakai National Historic Trail each have a unique story to tell of its importance and role in Hawaiian culture and history.

If you've explored Akaka Falls and Waianuenue (aka Rainbow) Falls and gazed longingly at each cascade's scenic splendour from below, why not take it to another level? Hiking and helicopter tours of the island's Hilo, Hamakua and North Kohala districts showcase countless other interior and coastline waterfalls, streams and forest reserves within the vast eastside slopes of Maunakea and Kohala mountains. From bird watching tours in the Hakalau Forest National Wildlife Refuge and ziplining at Umauma Falls to hikes into Pololu Valley and up-close helicopter tours of the North Kohala sea cliffs, there's an adventure for everyone.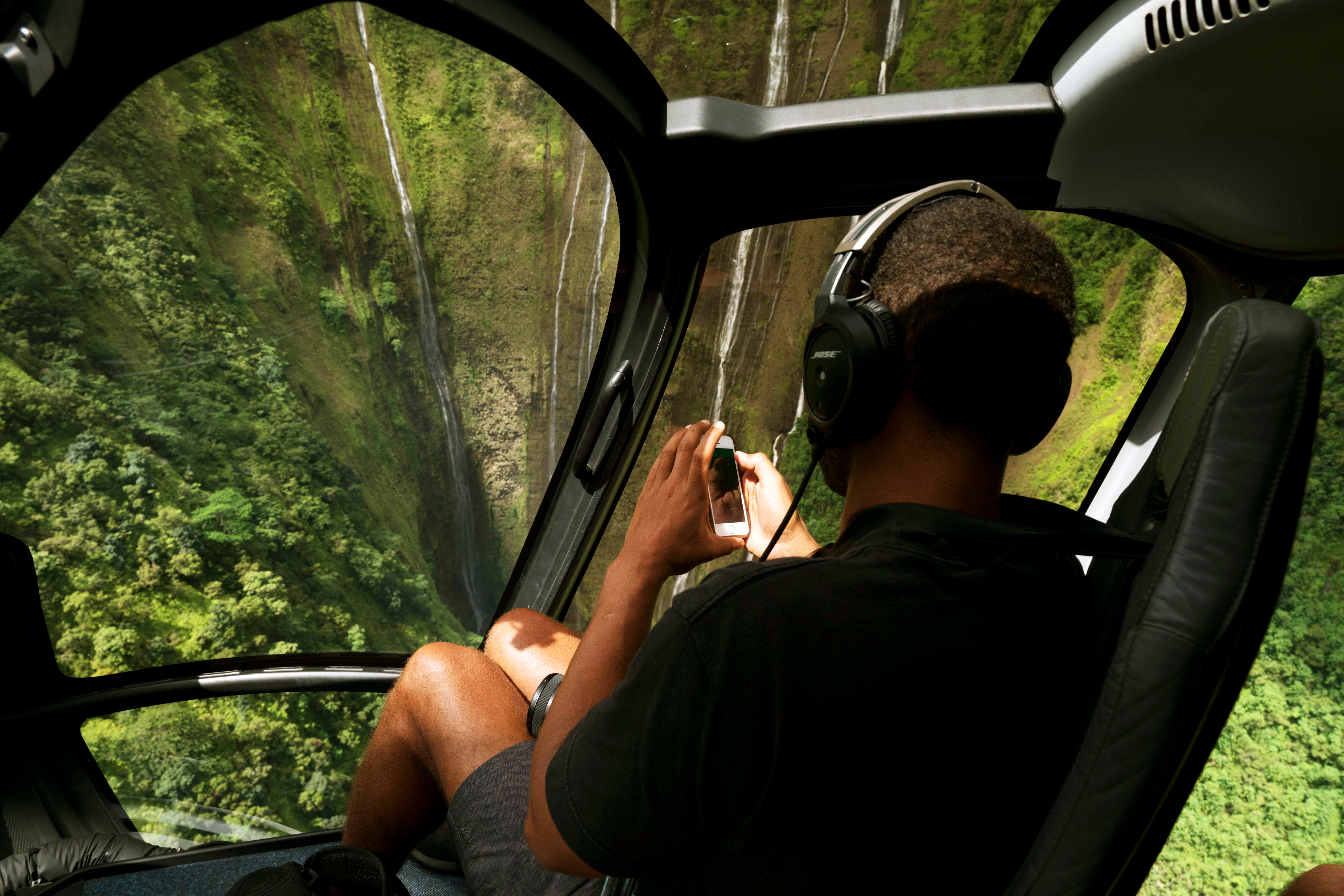 A visit to Kauai would be incomplete without taking in the visual grandeur of
Waimea Canyon
. For a vista away from the crowds, hike along Kukui Trail to view Waimea Canyon State Park's floor descending 2,000 feet. You can also hike the Iliau Nature Loop Trail which skirts the canyon's west rim. If sightseeing on a ride is more your thing, take the sunrise or afternoon downhill bicycle tour with Outfitters Kauai, descending canyon-hugging
Kokee
Road from its 3,600-foot elevation to sea level.
If you have already enjoyed navigating the waters of
Wailua River State Park
up to the hanging emerald flora that gave the lava rock cavern
Fern Grotto
its name, why not explore the beautiful
Allerton Garden
. These tranquil gardens have a surprise at each turn with ornamental and tropical flora, art and landscape design. Or there's
McBryde Garden
, with its extensive collection of tropical flora from the Hawaiian Islands and around the world.
One of the Hawaiian Islands' most recognised natural landmarks is the volcanic tuff cone of Diamond Head State Monument. If you've already visited the summit rim Waikiki and Honolulu observation platform, why not try out some of the diverse eateries on Monsarrat Avenue at the foot of
Leahi
(Diamond Head's given Hawaiian name), including Diamond Head Market & Grill, da Cove Health Bar and Café, Pioneer Saloon, Monsarrat Ave Shave Ice, South Shore Grill, Banán, and Bogart's Café.
While many travellers have visited Pearl Harbor Visitor Center and taken its ever-popular boat tour to the
USS Arizona Memorial
, there are also three additional World War II museums that are part of the Pearl Harbor Historic Sites. If you want to be immersed in the stories and relics of World War II, take the time to also check out the
Battleship Missouri Memorial
,
Pacific Aviation Museum Pearl Harbor
(both on Ford Island) and
USS Bowfin Submarine Museum & Park
which neighbours the Pearl Harbor Visitor Center. While on Ford Island, you can also visit the USS Oklahoma Memorial, honouring crewmembers who lost their lives when the battleship that was sunk during the Dec. 7, 1941, attack on Pearl Harbor.
If you have already climbed the summit of Maui's Haleakala volcano for sunrise, the 3,055-metre summit area's 48 kilometres of
Haleakala National Park
also offers a range of
hiking trails
. These treks are a great way to experience the myriad of environments that exist within the national park, from high-elevation native shrub forests and cinder desert, to dense tropical rainforest. If you're looking for a day-long escape, the Halemauu Trail is a great option. For something more leisurely, explore a section of the Keoneheehee "Sliding Sands" Trail. For those looking to explore this varied wilderness in-depth, hike overnight on the Kaupo Trail.
Home to the towering, vegetation-covered, stream-cut lava pinnacle Kukaemoku (also known as Iao Needle) and made up of the extraordinarily verdant West Maui Mountains,
Iao Valley State Monument
is a must-see when visiting Maui. However, you might not know that there is also a foodie paradise to explore nearby. Indulge in some of neighbouring Wailuku's low-key, big-menu local eateries, ever-filled with residents drawn to their mouth-watering favourites. For starters, check out Tiffany's Bar & Grill, Sam Sato's, Tokyo Tei, Stillwell's Bakery & Café, Geste Shrimp Truck and, when you're hungry again, lots more.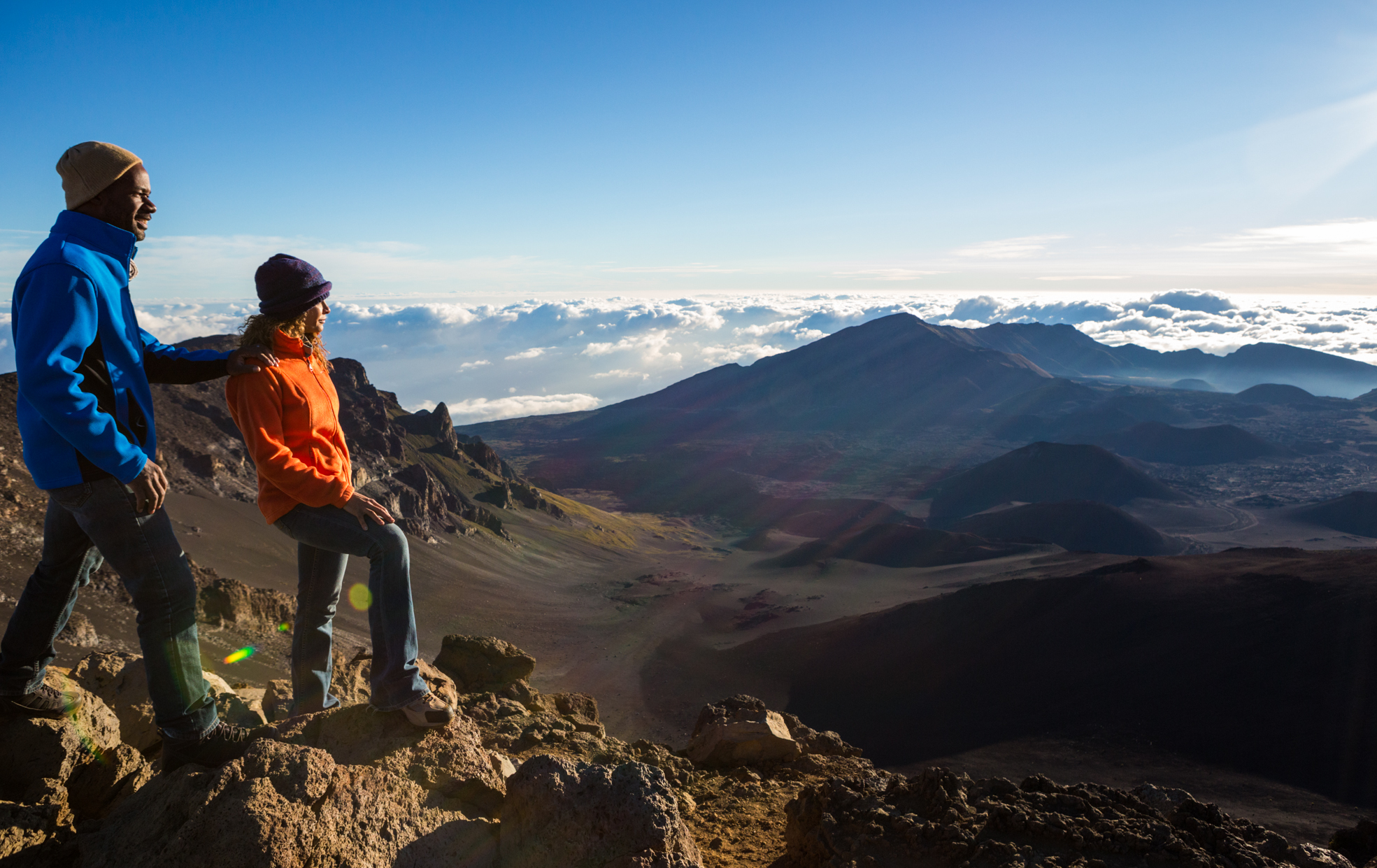 Ashlee Galea is an Aussie living in Hawaii who enjoys sharing Hawaii insider knowledge and travel advice on her blog The Hawaii Admirer.