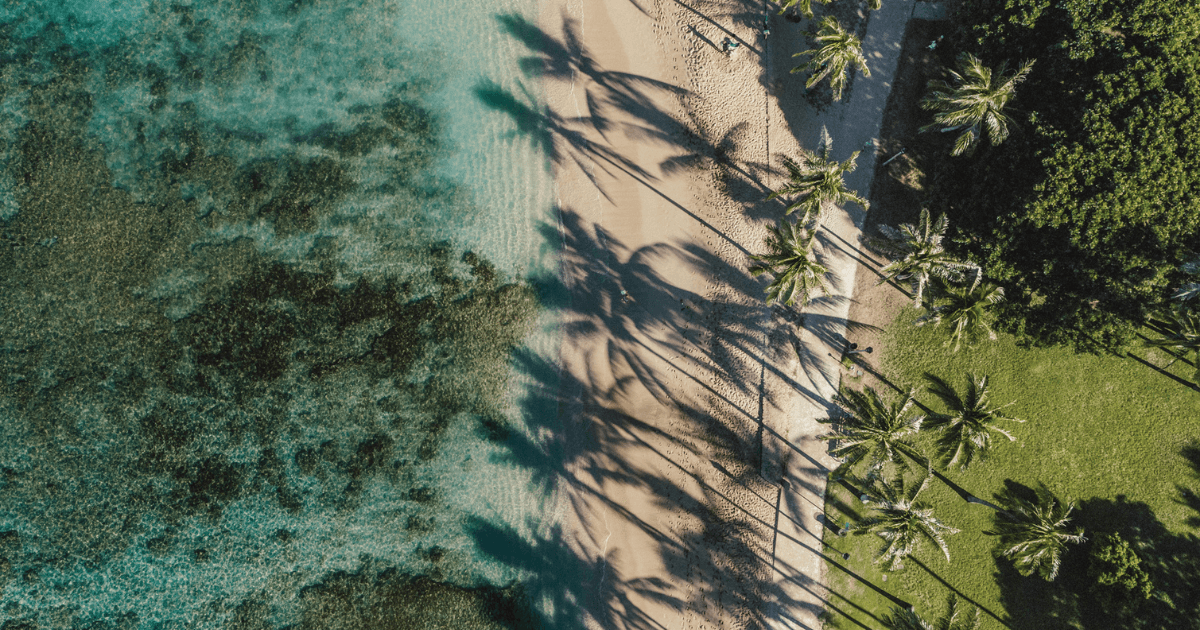 Made with Aloha in Hawai'i
Hawai'i offers the traveller six uniquely different and beautiful islands on which to holiday. From lush green valleys, pristine white sand beaches and rugged barren moonscape, no two islands are the same. However, one thing they all have in common is a deep-rooted reverence for the rich and diverse culture that is Hawai'i, honouring the connection of the land to its people. Local farmers, artisans and businesses all work harmoniously to ensure the aloha spirit is upheld, and warmly shared with visitors.
Travelling around Hawai'i, it's possible to enjoy a vast array of locally produced delicacies, and to purchase uniquely handcrafted souvenirs. You can savour world-famous coffee, and since 1881, when the first macadamia tree was planted, these nuts have also become a household favourite – whether dipped in pure chocolate or roasted in garlic and sea salt. The Aloha shirt is another longstanding symbol of Hawai'i, but now "Aloha wear" has become much more contemporary as local designers combine modern styles while still honoring the cultural influence of the original.
So, whether it's mouth-watering malasadas, sunset sips at a local distillery, or buying a locally crafted keepsake after a long and winding road - each island of Hawai'i has its own magnetism that will have you returning again and again.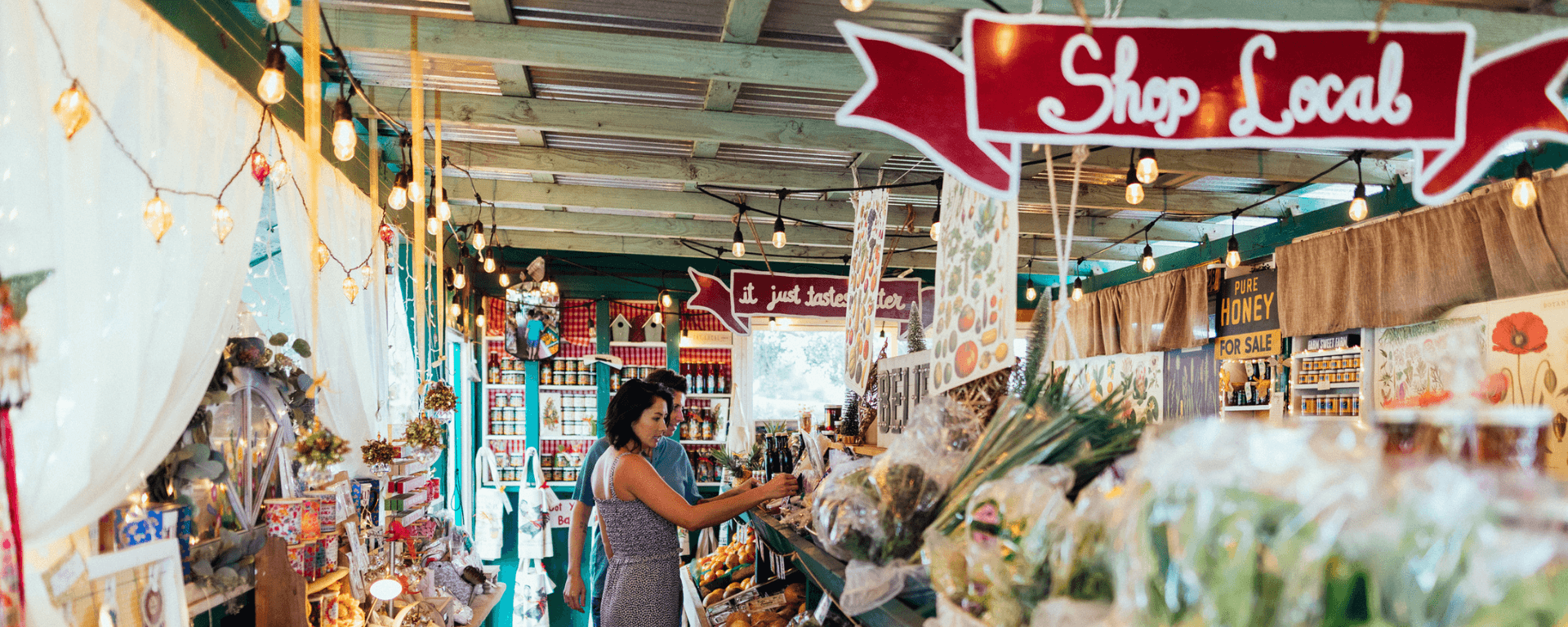 Surf's up and the sun is out - just a regular day in Hawai'i. As a year-round tropical destination, sunscreen is a fact of life. Locally made Kōkua Sun Care, is chemical and 'nasty' free, and it's also reef and marine safe. Hawai'i is one of only seven places in the world that has banned the sale of sunscreens containing harmful petrochemicals that damage coral reefs.
This Hawaiian SPF 50 sunscreen is absolutely bursting with antioxidants, and seven of these are locally grown in Hawai'i. For the founders of Kōkua Sun Care, working with local farms and businesses was key in the formulation of their sunscreen - so as well as this being a superfood for your skin, you're also supporting the local agriculture and community by wearing it. Not only will it see you through the sweat and swells as you play under the Hawaiian sun, but be sure to take some home with you as a reminder of your sun-soaked beach days in paradise.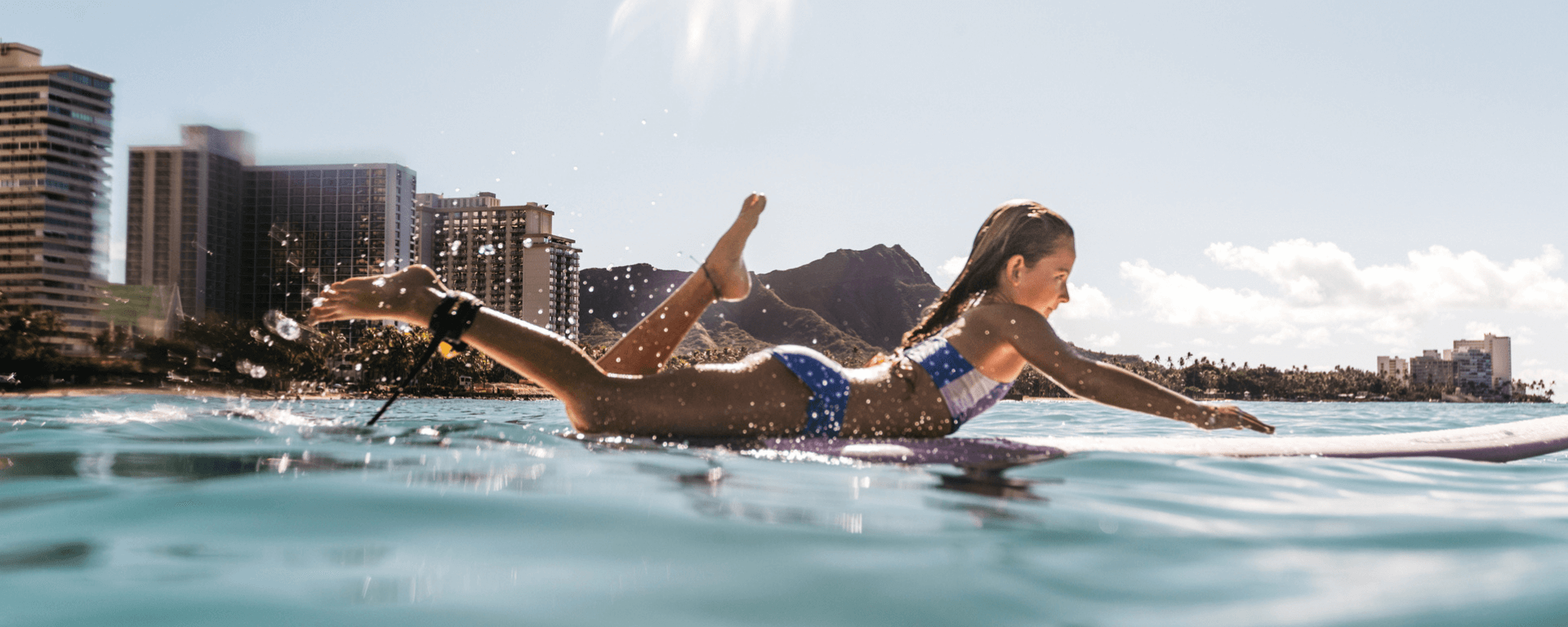 The "Road to Hāna" drive on Maui, is arguably one of the island's top attractions. Of course, the drive is spectacular, but Old Town Hāna, that awaits at the end, is an unexpected highlight and the perfect location for Hāna Coast Gallery. When asked why this cultural gem of Hawai'i is so far off the beaten path, the current managing art director, Alesiamae Kū'ulei Chow, explains, "we are actually further away from EVERYWHERE than any other place, which makes it the perfect place to showcase our Hawaiian arts and island paintings".
Celebrating the works of Hawaiian artists and artisans, visitors can wander this intimate gallery, and be tempted by the displays of paintings, prints, feather work and carvings. You just might find a keepsake that will provide a lasting memory of this very special place.

Image supplied by

Hāna

Coast Gallery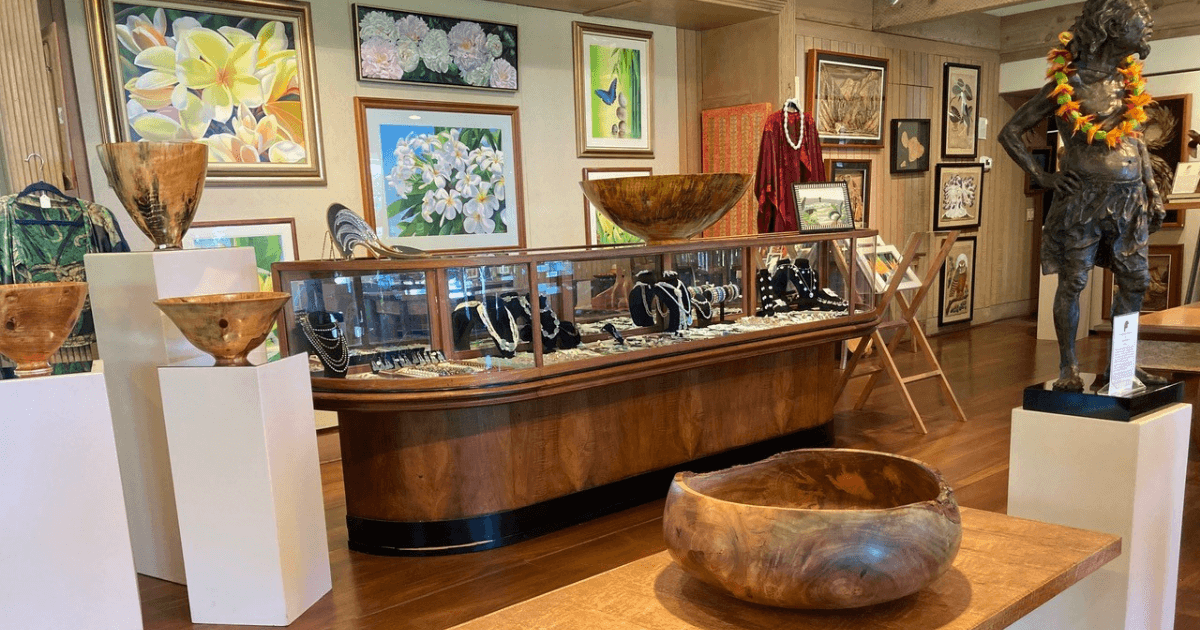 As seen on two iconic TV shows - Hawaiʻi Five-O and Magnum PI, this legendary Waikīkī diner has been in the family, and at it's Kapahulu location, since 1961. There are four other locations now, but you can't beat the original.
Serving over 1000 plates a day, their simple philosophy "to serve plates with generous portions of hearty, simple food with two scoops of rice and a side of macaroni salad at a reasonable price" hasn't changed. And while the macaroni salad could be the best you've ever had, a local favourite is the simple bacon, egg and mayo sandwich. There's just something about the perfectly cooked bacon, and gooey egg, sandwiched between two white clouds of soft buttery goodness – be sure to get extra napkins! When you've finished eating, grab a tee, or some of the original chili mix, from the Rainbow Tiki souvenir shop next door.

Image supplied by Rainbow Drive-In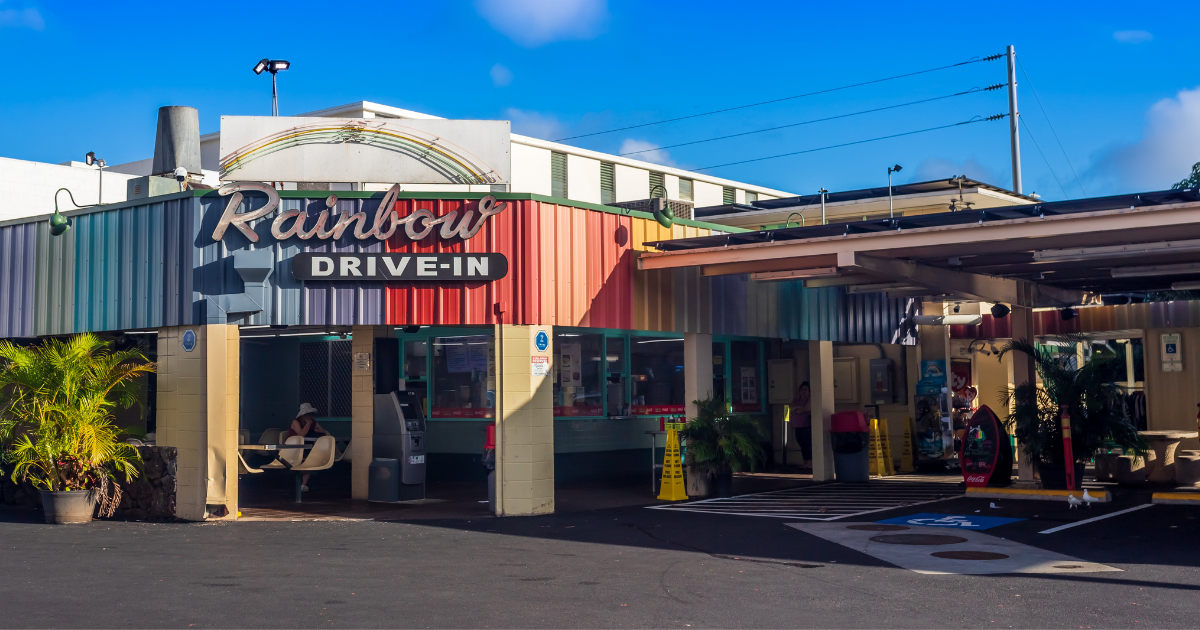 Traditional Portuguese malasadas - in Hawai'i? The history behind this makes for a whole other story, but thankfully, in 1952, Leonard Rego opened his own bakery, and now a stop at 933 Kapahulu Ave is top of many people's "must do" lists when coming to Oʻahu.
These large, fried, golden brown, balls of goodness, are soft and fluffy on the inside, and honestly taste, and smell, like something that should fall from the heavens. Officially "a doughnut without a hole" they come in so many options, but the original, with plain sugar, is hard to go past. Before heading north for a day at the beach or to spend a few days on the North Shore, be sure to call in to Leonards to stock up on a few treats for the journey.
Parking can be a little tricky here, so do be mindful of not blocking driveways and restricted zones. And, if you can't make it to Kapahulu Ave, don't panic, Malasadamobile brings these mouth-watering delights directly to you at various shopping centres.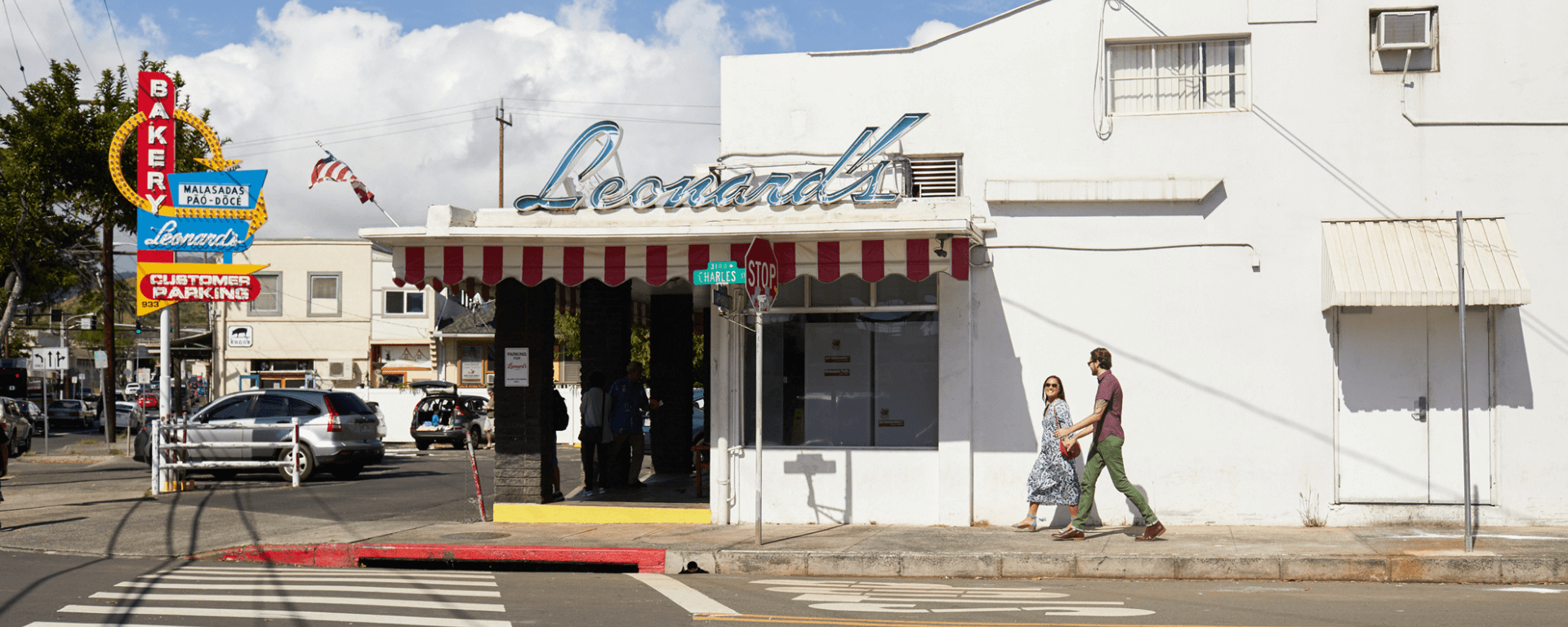 She's famous for her rugged natural beauty, but on the northern side of Kaua'i is another island highlight. Hanalei Spirits' motto is "Gathered from the Land - Crafted by Hand". Using the purest of water from Mount Wai'ale'ale and local ingredients sourced from the family farm and other local farmers, this family-owned and operated craft distillery is proud to be doing their part to keep Kaua'i a unique and sustainable island paradise.
They distill traditional light and dark rums, and a smooth plain vodka. Most popular are the Sugarloaf Pineapple Rum and the Lilikoicello. Lilikoicello is crafted from passionfruit or as they say in Hawai'i, liliko'i. It is absolutely delicious - perfect by itself, over a block of ice, sipping away while watching the sun slowly set on another magical day.
If you're staying on the southern side of the island, Hanalei Spirits will come to you! Yes, they offer free next day delivery anywhere on Kaua'i. Be sure to grab the "Variety Pack" to take home with you and you can enjoy this special taste of Kaua'i long after you return home.
A drive to
Volcanoes National Park
on the 'Big Island' Hawai'i, wouldn't be the same without a stop at "the southernmost bakery in the US". Famous for their delicately sweet and moist Hawaiian sweet bread, made from a generation's old secret recipe, also be ready to be tempted by their shortbreads, pastries, local coffee and we bet you take some mango butter home with you, too!

Image supplied by Punalu'u Bake Shop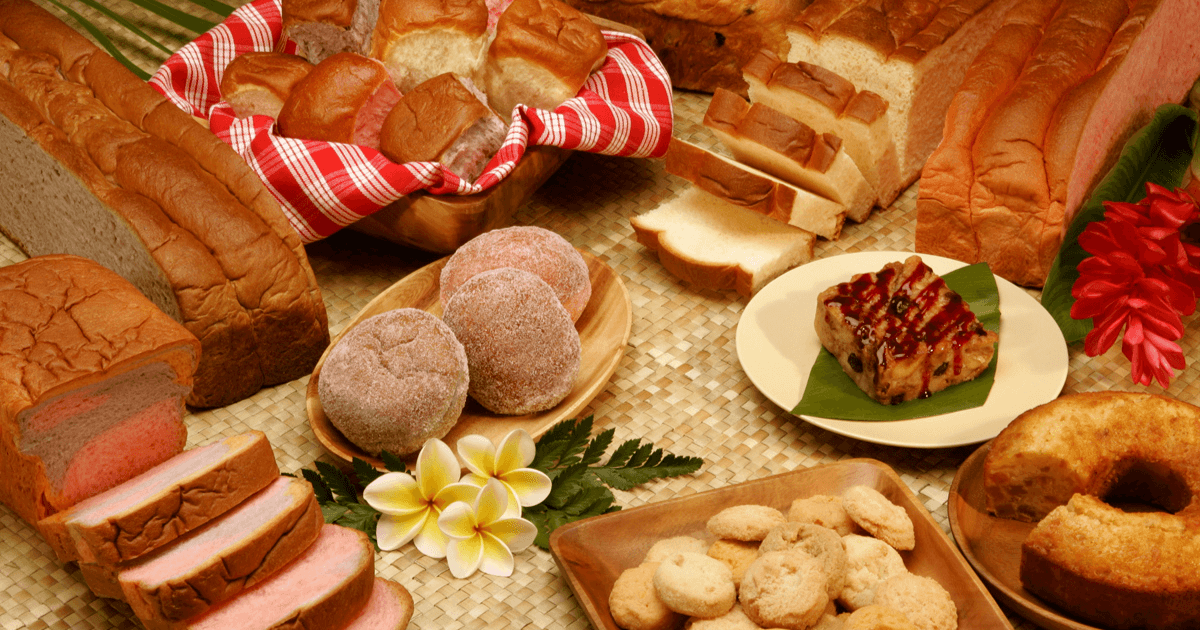 When thinking of Hawai'i, thoughts of pineapples often come to mind. But apart from the sweet juicy kind that can accompany your cocktail, there is another very famous Hawaiian pineapple – and that's the Pineapple 'Ukulele.
In 1916 Samuel Kaialiilii Kamaka began crafting Koa wood ukuleles from the basement of his Hawai'i home, and the rest you could say, is history. Over four generations later, the family still bring Hawaiian music to the world via the ʻukulele and just a short 10-minute drive from Waikīkī, you can visit the shop in Honolulu and purchase one for yourself.
Oval, like a pineapple, it differs from the standard figure-eight ʻukulele, and produces a very distinctive mellow sound. The Pineapple 'Ukulele is famous worldwide and lovingly played by many musicians, including one of Hawai'i's greatest exports – Jack Johnson.
Not only is a Kamaka 'Ukulele a beautiful lasting memory of your holiday to these islands, but after a few lessons, a practical one too!

Image supplied by Kamaka

'Ukulele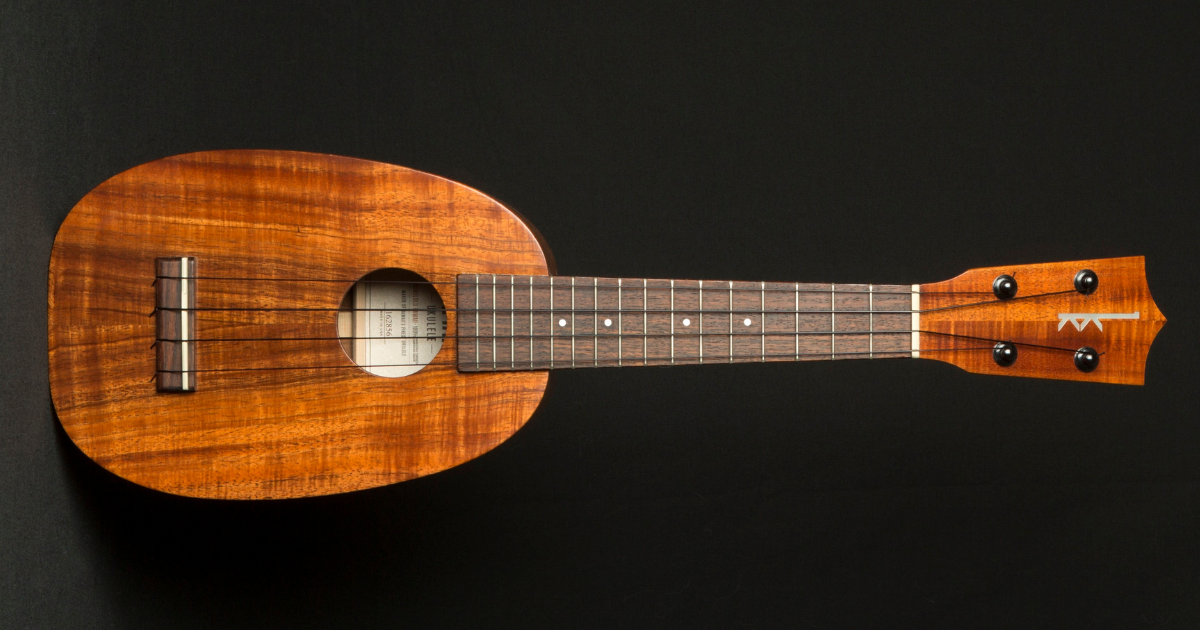 Brigid Avery
is an Aussie-Kiwi who first holidayed in Hawai'i in 1986 and has returned countless times since. A Gold Coast based travel advisor, she loves sharing her passion for experiential travel with like minded explorers.