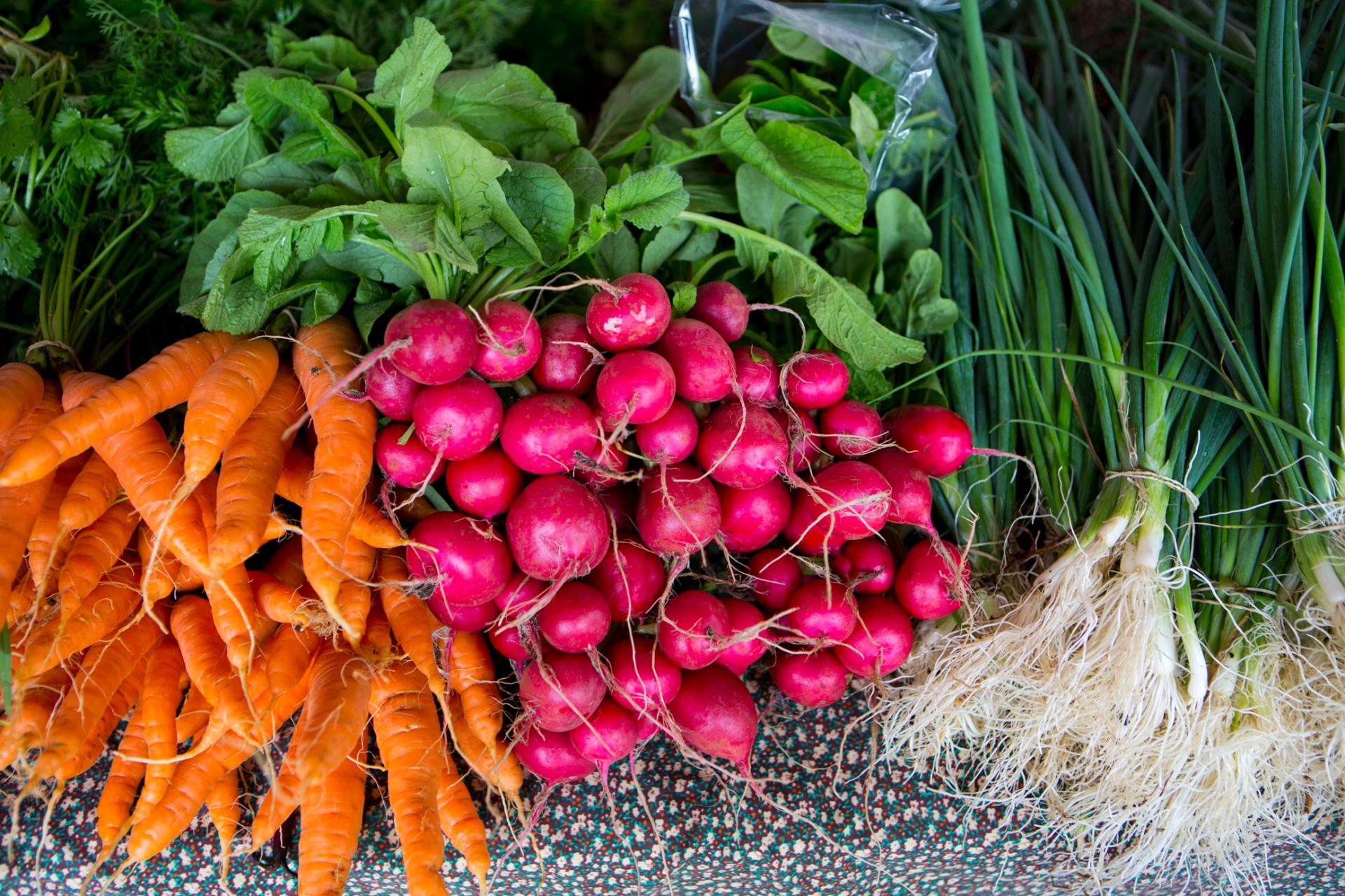 Maui - Tantalize Your Tastebuds with the Unexpected
Are you ready to take your tastebuds on a journey they won't forget? Traditional comfort food, picnic must-haves, rooftop bars, beachfront gourmet, and the multi-cultural fusion – the diversity of
flavors
on Maui means there is something for all appetites to enjoy.
Whether you're planning a road trip and need the perfect pit-stop, you're looking for the best place for a cocktail and a view or you want to find authentic Hawaiian cuisine, we've got you covered. These places fill up quickly, so make sure that you book a reservation in advance so that you don't miss out!
There's a good reason why
Mama's
is booked out months in advance and why
traveler
who've dined here often rank this as their number one dining experience on Maui. While the menu caters for all tastes, it's the seafood that's really the highlight of dining at Mama's, and it's this that sees them booked out so far ahead.
Looking out over
Kūʻau
Bay, the vibe is relaxed, friendly and the staff greet you in gorgeous vintage Aloha wear and fresh flowers from the garden. With Polynesian décor, the restaurant is full of memorabilia from past travels – ask your server to share a story or two.
This beachfront oasis on the North Shore of Maui has been proudly working with local organic farmers and fisherman for many generations. With produce delivered daily, the menu is fresh, local and is literally a taste of Maui in every bite.
Just look for the old fishing boat at the car park entrance and you'll have arrived. If you don't want to drive back to Wailea or
Lāhainā
, why not stay in one of the gorgeous
beachfront cottages or suites
for a night or two and explore more of the laid-back North Shore.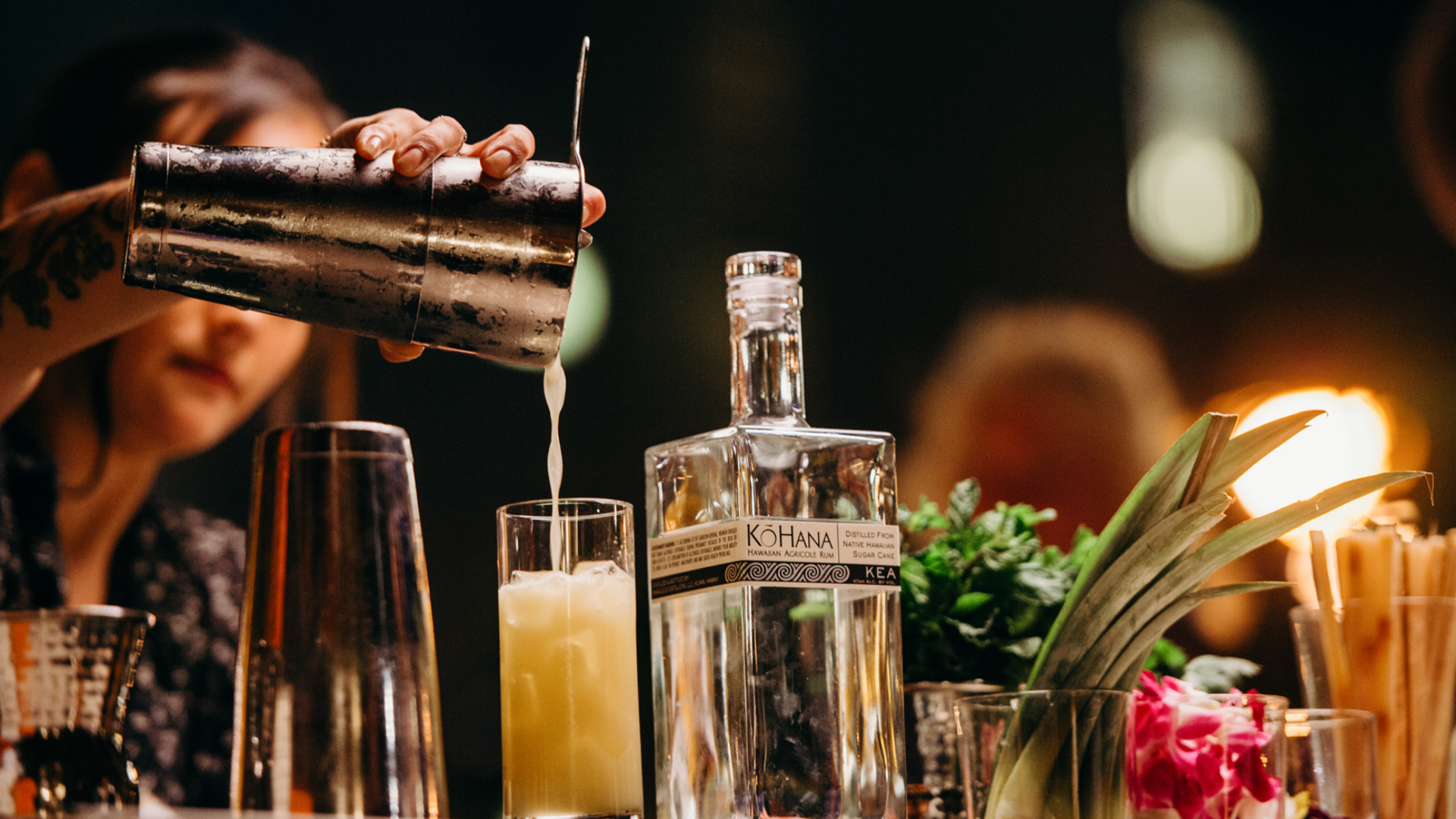 Monkeypod Kitchen by Merriman
With two locations on Maui, the one at
Whalers Village
is hugely popular with tourists staying in the
Kāʻanapali
area of
Lāhainā
. There are many hotels and resorts, all either within walking distance, or just a short shuttle ride away from this shopping and dining precinct.
With its local live music, handcrafted culinary cocktails and sustainably caught day-boat fresh fish,
Monkeypod's
is on most people's "must dine at" list. As with many eateries on Maui, they passionately support local and organic farming, ranching and of course fishing!
Whether it's something as simple (and delicious) as the fish and chips – tempura style with a malt vinegar aioli, or macadamia nut crusted fish with Maui pineapple relish, seafood lovers won't go wanting. However, the
Kālua
Pork and Pineapple Pizza is a house favourite, and if you've a big appetite then don't go past the Maui Cattle Company Cheese Burger.
Leoda's Kitchen and Pie Shop
Just off the main road, and well worth the detour, is
Leoda's
. Set in a beautiful old plantation-style house this café prides itself in "glorified grandma comfort food" – offering a delicious assortment of homemade breads, sandwiches, and sweet and savoury pies. If you choose the spicy tuna sandwich, then why not a decadent chocolate macadamia nut pie for afterwards? But if you like bananas, then do not go past the banana cream pie.
At the time of writing, Leoda's is takeaway only due to Covid restrictions, but being only five minutes from the beautiful Olowalu Beach – famous for its
snorkeling
and sea turtles - makes this the perfect stop to grab your picnic lunch and maybe an extra sweet treat for later.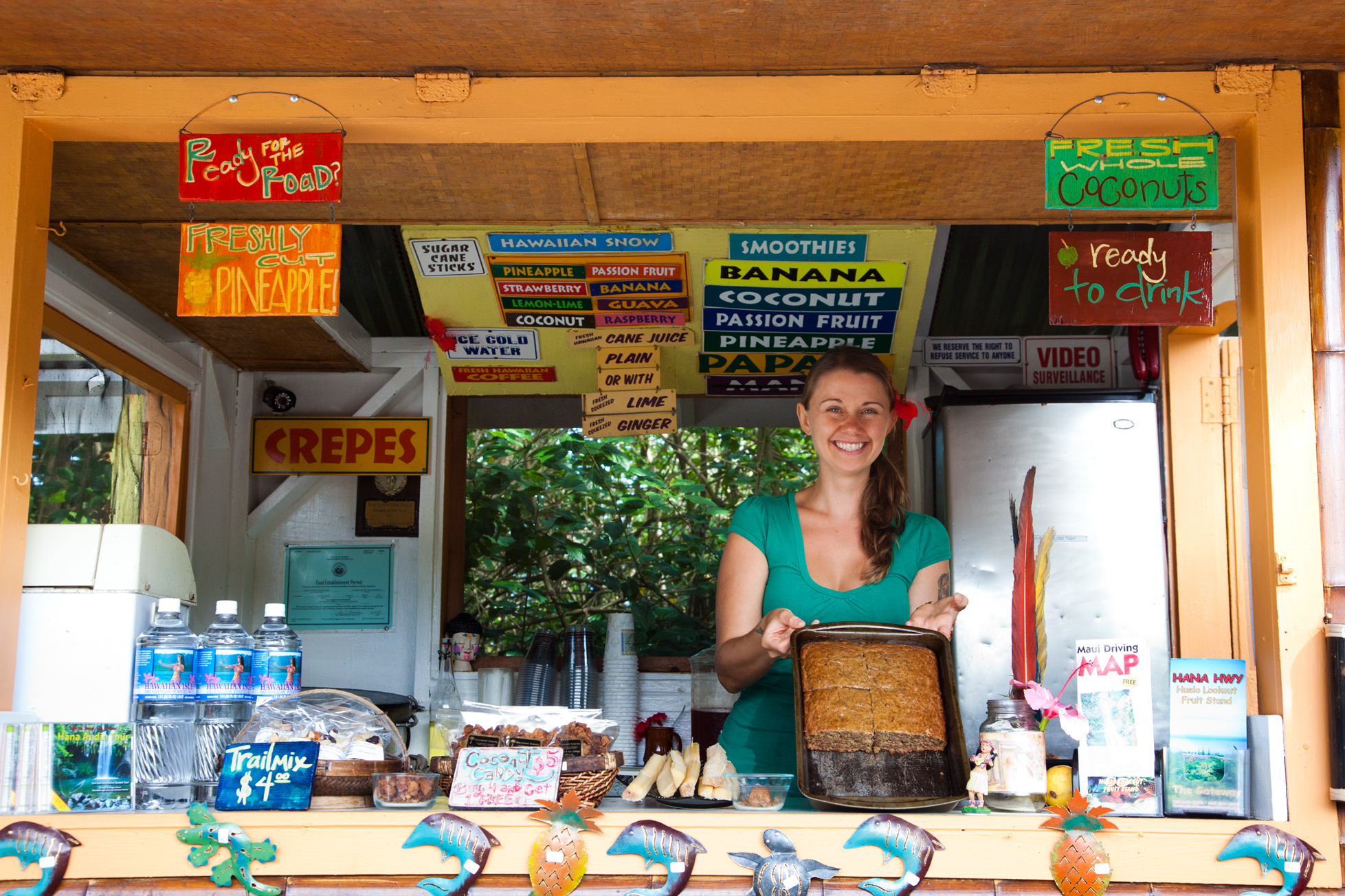 "Maui's Best Banana Bread"
– this may be self-proclaimed, but it would honestly be a challenge to find a better banana bread anywhere on Maui and considering this pit stop has been re-fuelling drivers needing a break from the hairpin turns of this famous drive for 30yrs, it's a title well deserved. Made from home grown bananas and other locally supplied ingredients, it's creamy, smooth and will have you buying extra for breakfast the next morning.
If there's a queue and you need to keep moving, there are plenty of other amazing banana 'breaders' at this halfway point. Some are creamier, some chunkier and some with a hint of cinnamon – all are mouth-wateringly delicious.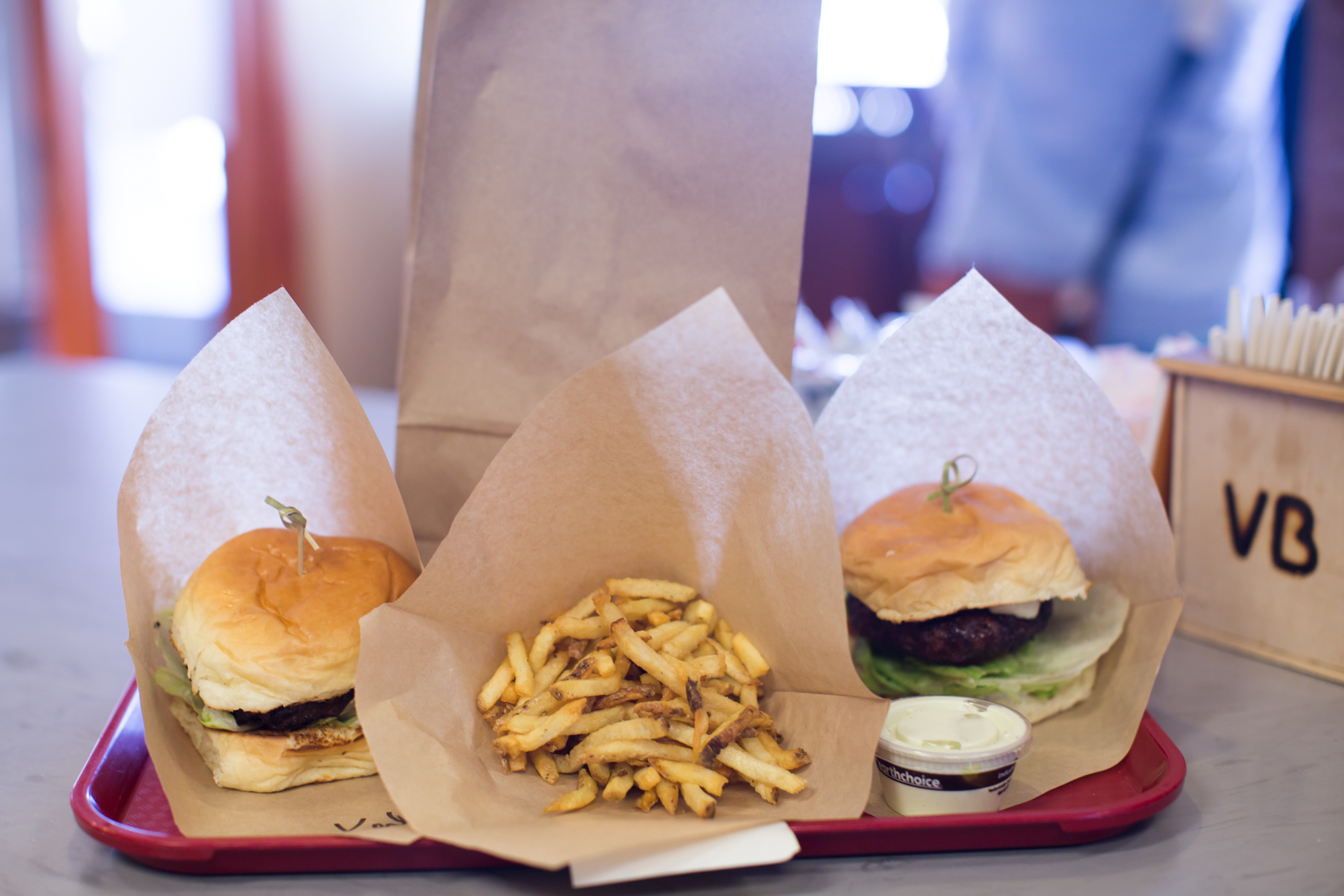 This 50's
retro diner
has claimed the official title of "Best Burger on Maui" since 2004, but unofficially, they claim this will be the best burger you've ever had!
With cosy booths and vintage vibes, Cool Cat Café has been family owned and operated for 30yrs and serving up a fun, family atmosphere as the perfect side to their killer burgers. But if burgers aren't your thing, the extensive menu caters for all tastes. Everything from vegetarian burgers and melts, chicken salad, baby back ribs with homemade pineapple slaw, fish tacos, just to name a few. Gluten free buns are also available.
Centrally located on Front St in
Lāhainā
, Cool Cat Café is great for lunch or a casual relaxed dinner.
Fleetwoods
– it's all in the name. Legendary front man for Fleetwood Mac and Maui resident, Mick Fleetwood, has created an exceptional dining, art and entertaining experience that will be an absolute highlight of your stay.
This is
Lāhainā
's only rooftop bar and fine-dining location, with stunning views over the ocean and western mountains. Every night there is a traditional Hawaiian sunset ceremony and then this is followed with live music on one of the many stages – sometimes even Mick himself gets up, much to everyone's delight.
The food and drinks menus are extensive, catering for all tastes. Again, featuring fresh and locally sourced produce from the ocean and Maui's farms.
Happy Hour is every day, from 3-5pm and for the perfect end to a week, Aloha Friday's happy hour music adds an extra layer of fun.
On your way out (if you stop on the way in, you may miss your dinner reservation!), be sure to stop in at Fleetwood's General Store, where the Morrison Hotel Gallery has also been established. This incredible collection of fine art music photography showcases works from some of the world's most acclaimed industry photographers and features all genres. Everything is for sale, from artwork to vinyl album sets and classic tees. Don't be surprised if you find yourself popping down between courses "just for a quick look"!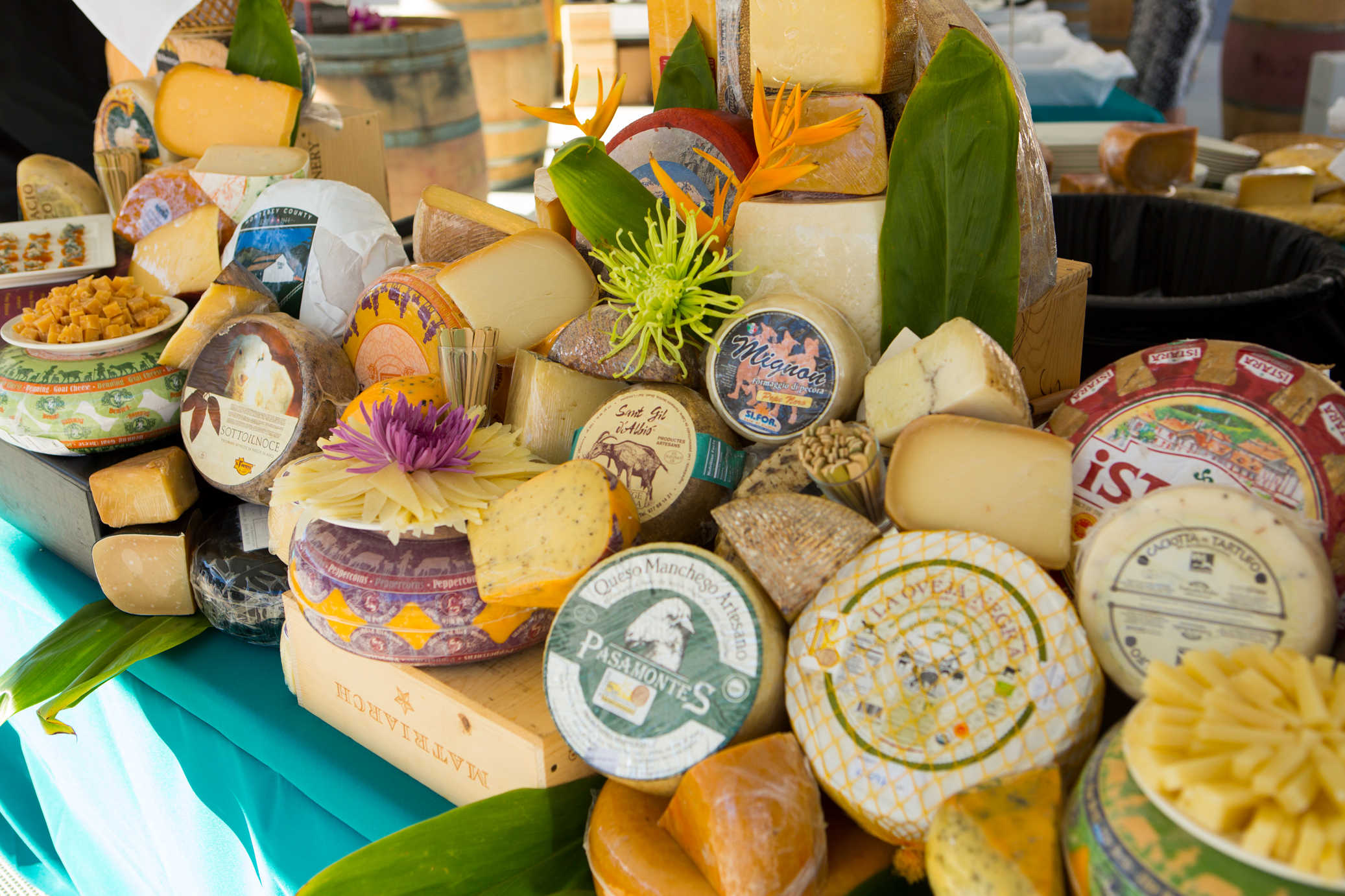 After getting up in the middle of the night to drive to and hike up
Haleakalā
Crater for sunrise, on the beautiful drive back down in lower Kula,
Surfing Goat Dairy
is a 'must stop and visit'. Having made award-winning gourmet goat cheeses for over 15 years
,
and supplying many of
Hawaiʻi
's hotels and restaurants, this farm is one of Maui's agri-tourism highlights.
A quick 30-minute tour will show you the workings of the farm, meet the menagerie of goats, dogs and cats, give you a quick glimpse into the cheese making process, and leave time for a sampling of some of these mouth-watering morsels. Sweet goats cheese truffles, cheeses, goats milk soaps – and you can even adopt a goat!
Be sure to take some back to the hotel with you to enjoy with that sunset sundowner on your
lānai
.
A cross between sherbet and ice-cream is how Guri-Guri is described. The recipe for this delicious frozen dessert has been a secret for over 100yrs and has been passed down through the
Tasaka
family for generations.
This hidden little gem is tucked away in Maui Mall in Kahalui; it's the perfect solution on a scorching hot day, and ordering is really simple – pineapple or strawberry (there are only two
flavors
), and how many scoops!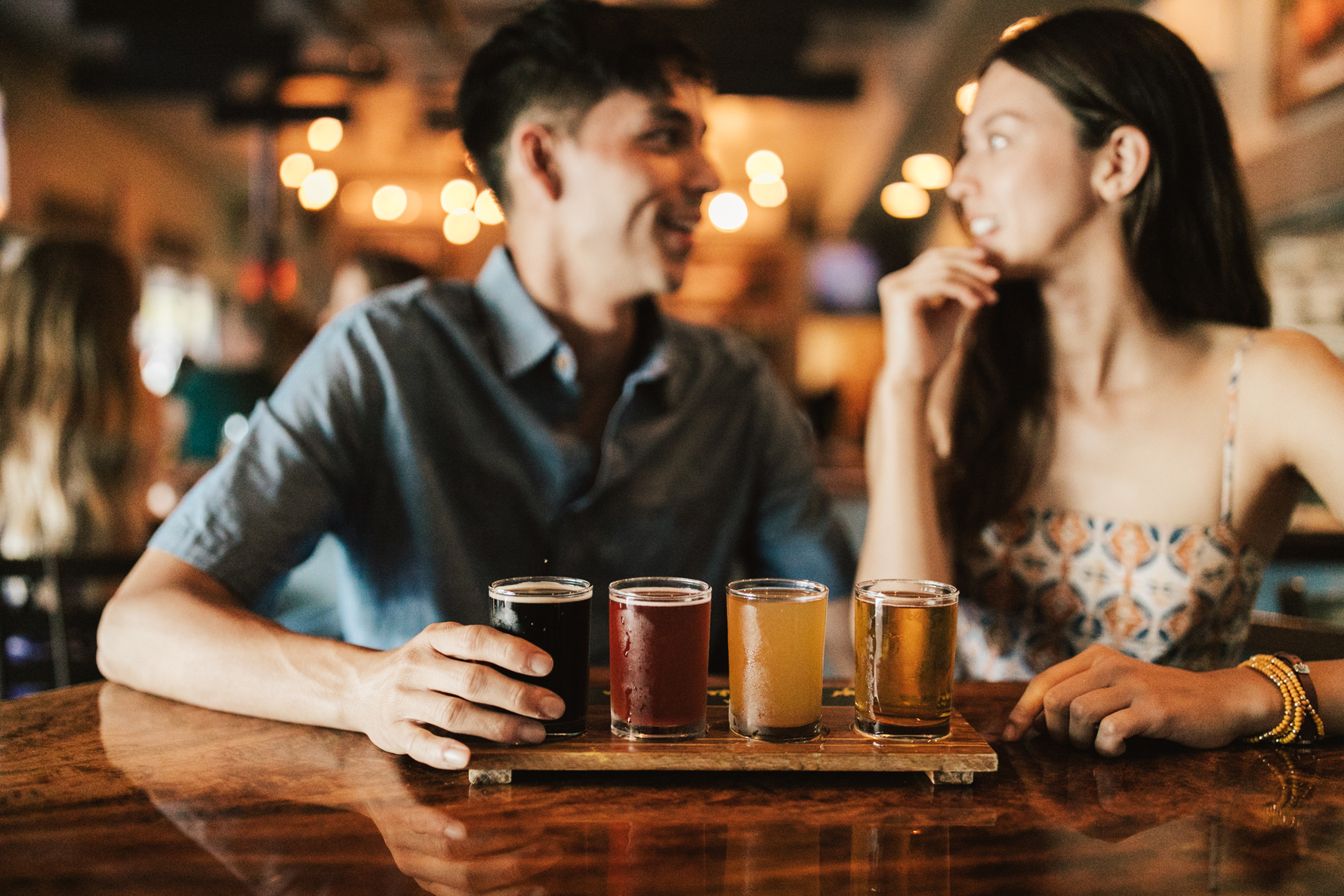 With brewpubs and restaurants on
Oʻahu
and one in
Lāhainā
, the
Kīhei
location is a favourite not just with tourists, but also locals. Offering an expansive outdoor beer garden, a large airy indoor dining area or the
lānai
to choose from, families, friends and couples are all equally catered for.
This
Kīhei

MBC
is the brewery headquarters, so you truly do experience brewery-to-table dining. MBC have been brewing beers 100% locally in
Hawaiʻi
since 2005, but the passion for beer is equal to the pride they have in serving up island inspired cuisine, sourced from the best local suppliers. Even the ketchup and mustard are house made, and beer features as an ingredient in many dishes.
There are regular charity nights, with often 50% of all beer proceeds being donated to a worthy cause – from farm sanctuaries that rescue animals destined for a sad end in life and educating the community about the humane treatment of animals, to organisations that help disadvantaged children live the day of their dreams, empowering them to believe in their futures.
Book a VIP guided brewery tour and tastings, turn up for happy 'hours' (3.30pm-5.30pm) or simply sit back for a long leisurely lunch in the garden. If live music is more your style, then every night you can enjoy listening to a local artist.
When it comes time to pack your bags and leave the island, whether for home or another of the beautiful Hawaiian Islands, Maui is sure to have stolen a piece of your heart. Feeling relaxed and with sun-kissed skin, you'll be taking home memories of rainforest walks to waterfalls,
snorkeling
with sea turtles, weaving around hairpin bends in a convertible mustang, waking up at 2am to hike a volcano for sunrise, and possibly flexing those credit cards securing some amazing bargains at the
Outlets of Maui
. But it won't just be you taking home lasting memories, your tastebuds will be taking home some of their own.
Brigid Avery
is an Aussie-Kiwi who first holidayed in Hawai'i in 1986 and has returned countless times since. A Gold Coast based travel advisor, she loves sharing her passion for experiential travel with like minded explorers.