There's a reason couples around the world choose to celebrate their major relationship milestones in The Hawaiian Islands. From the warmth of the aloha spirit, to the majestic beauty of the landscape, this tropical paradise is the perfect place to take your relationship to the next level.

Read on for a quick guide to five romantic milestones to celebrate in The Hawaiian Islands.
Have you been looking for the perfect place to get down on one knee and ask life's most romantic question? The Hawaiian Islands have an abundance of potential proposal spots. Take advantage of the Duty Free jewellers at the airport and buy your engagement ring, tax-free, and talk to local restaurant and hotel staff about your dream scenario. They love planning proposals and will help you go as over-the-top and extravagant, or as subtle and private as you like.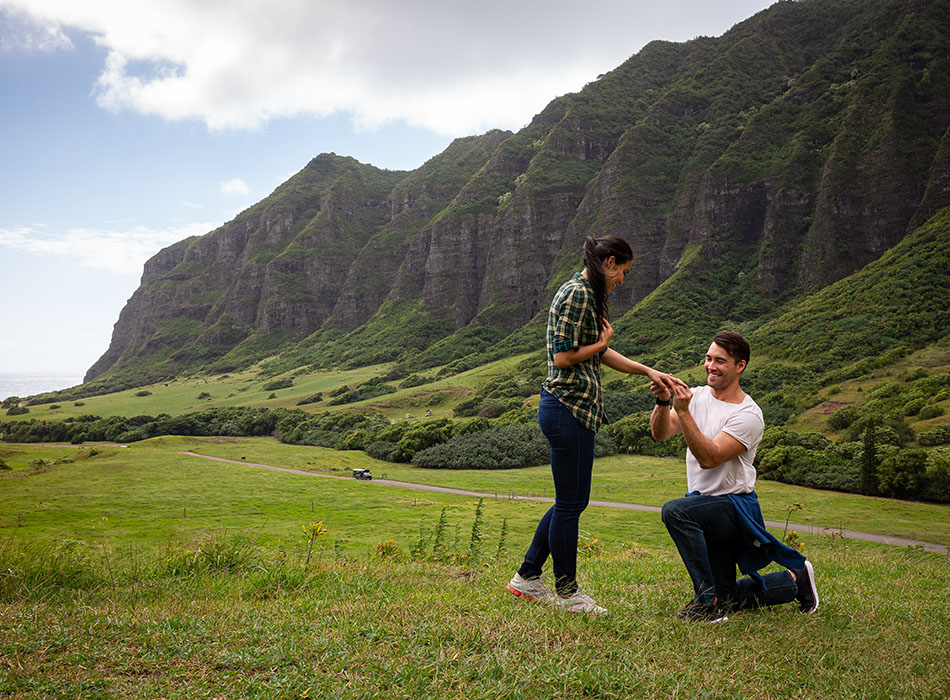 Did you know that you can get legally married in the Hawaiian Islands? You will need to pre-arrange the paperwork at least 30 days before the ceremony but apart from that, it's an easy process. The good news is that The Hawaiian Islands are home to many expert wedding planners who can help you bring your wedding to life, every step of the way. From church weddings in a number of Christian faiths, to outdoor gatherings and chapel services with a celebrant, there's an endless number of unique and idyllic locations for both ceremonies and receptions, as well as local professionals such as florists, hair and beauty stylists and caterers to make your vision a reality.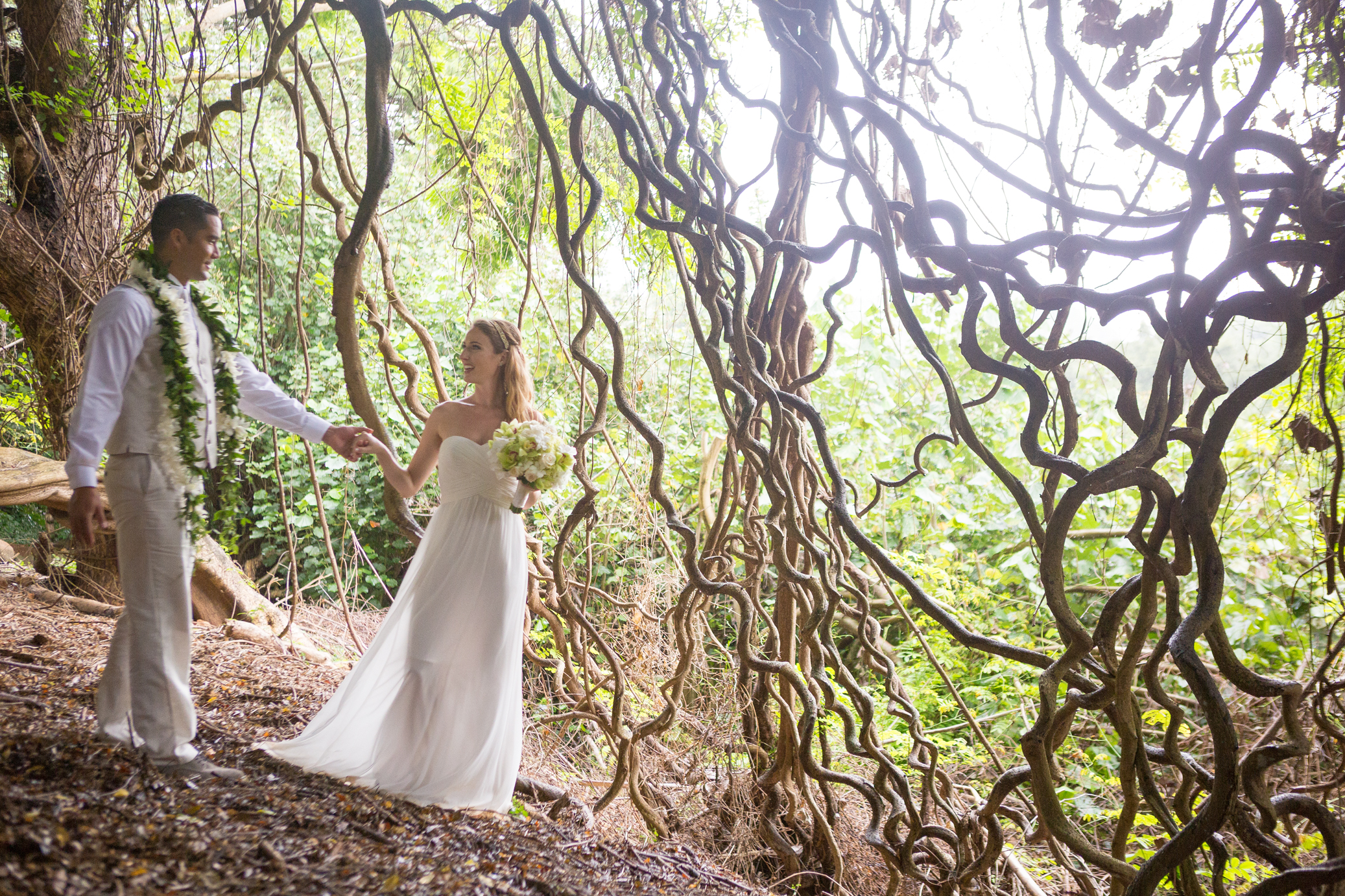 After all the excitement and activity of a wedding, many couples want to go somewhere they can simultaneously relax and splash out on a few luxuries. Whether you're drawn to the high-end dining, quality shopping and five-star hotels of Waikiki, or you're more in tune with natural tranquility of a remote island resort, Hawaiian honeymoons can be as active or as languorous you want them to be.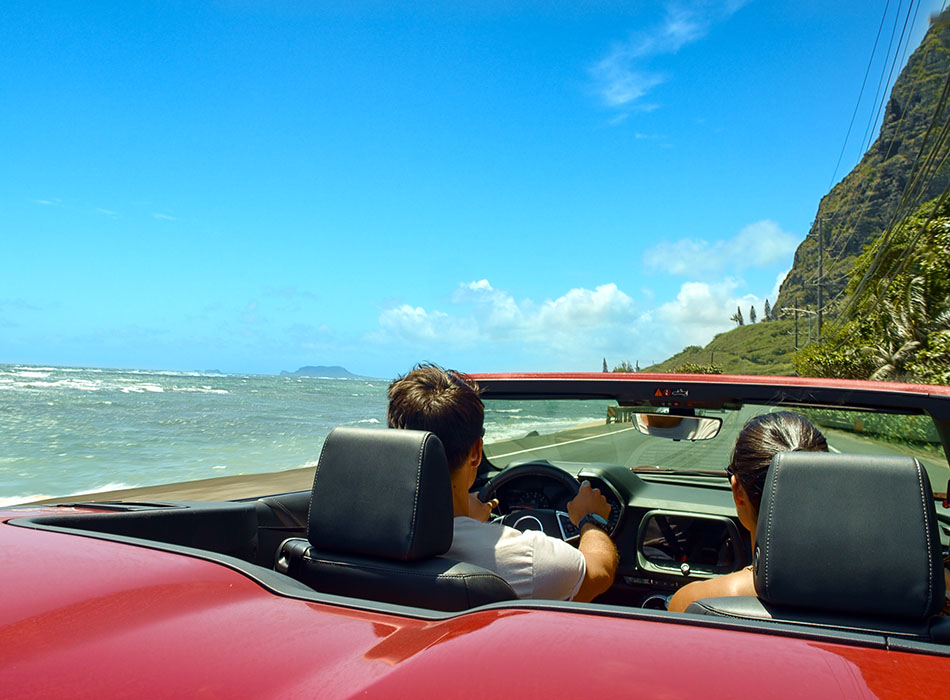 Whether you want to celebrate with an ultra-luxe omakase-style meal at the 16-person Sushi Sho at The Ritz-Carlton Waikiki, or you would rather enjoy The Royal Hawaiian's famous luau with bottomless Mai Tais and a traditional South Pacific menu, memories are there for the making. Swim with manta rays on the Island of Hawaii, take a helicopter ride along the majestic Na Pali coastline or snorkel with green sea turtles at Poipu Bay. Whatever you decide to do, it will be an anniversary to remember.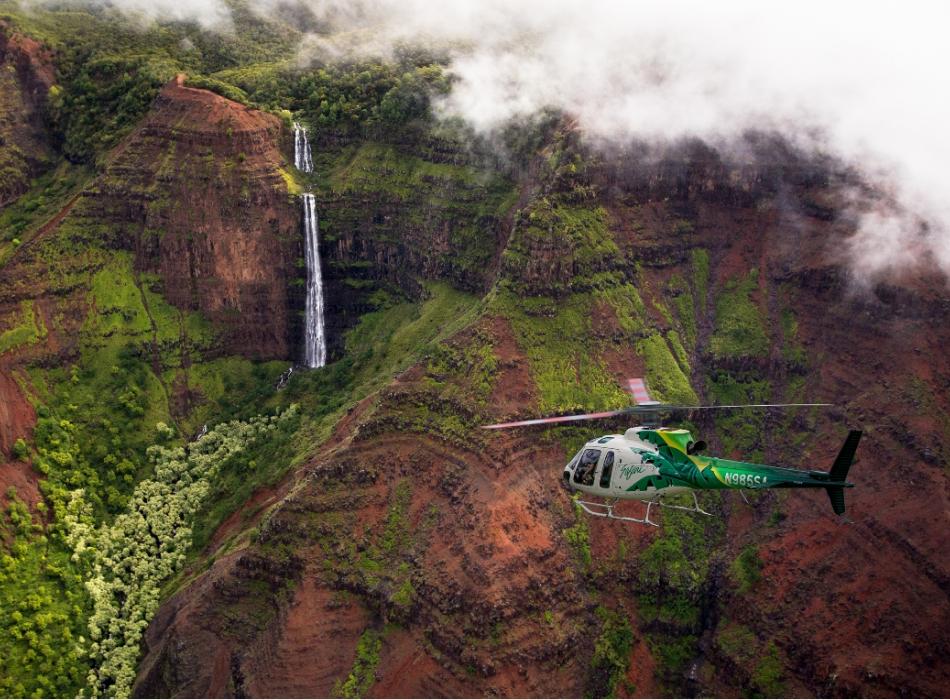 Whether you're an Elvis fan with dreams of reenacting the canal scene from Blue Hawaii or someone who wants a private vow renewal next to a waterfall or on a beach, local Hawaiian wedding planners and celebrants can help you create (or recreate, as it were) a special way to say 'I do' again. If you want to do a formal vow renewal, you will need to coordinate this with a wedding planner or celebrant and you will need to bring your marriage certificate, as well as any relevant divorce or death certificates with you. If you prefer a more informal and yet equally poignant way of saying 'I still do', it might be worth considering a sacred blessing. With the help of some friendly locals, you can arrange for a local kahuna to bless your union. A traditional blessing may include everything from using native ginger leaves to flick water from a carved turtle bowl in the direction of the four winds, to chanting 'olis' (traditional Hawaiian chants).