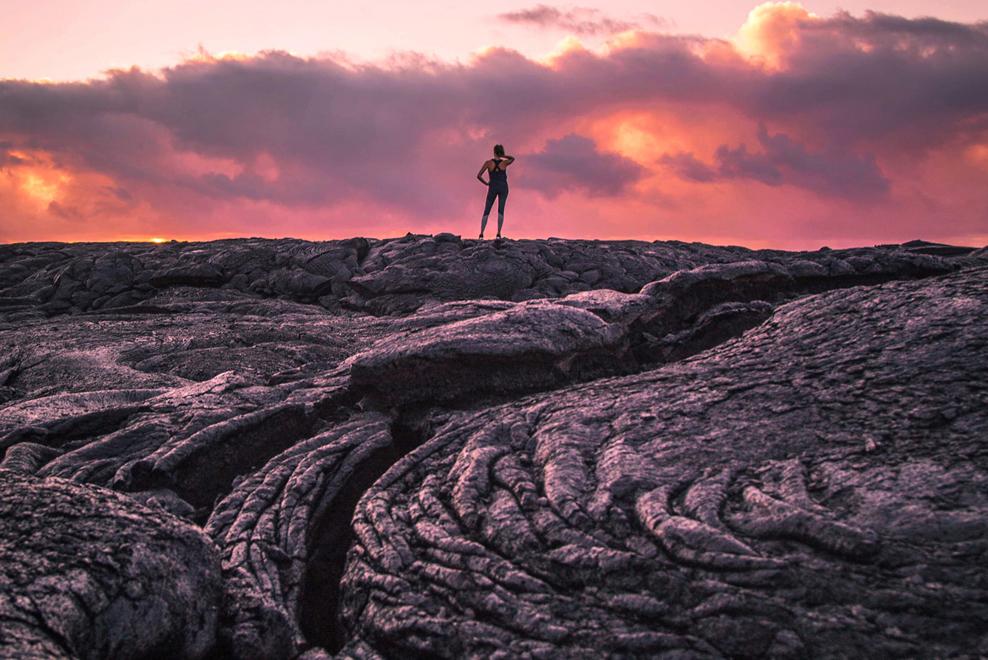 Island of Hawaii Drive Itinerary
The Island of Hawaii is the largest of all Hawaiian Islands making it the best island for renting a car and hitting the open road! There's so much to see, do and experience, not to mention eleven out of the world's thirteen climate zones to discover. Follow this custom itinerary and spend six days ticking off the islands top attractions.
Day One - Explore the Lava Fields
Upon arrival to Hilo International Airport (ITO) pick up a rental car and let your Island of Hawaii adventure begin! With
Big Island Candies
only five minutes drive from the Airport it would be a crime not to stop and sample their sweet treats. Spend the morning getting acquainted with Hilo, Hawaii's second largest town after Honolulu. Take a beach-cruise out to
Richardson Ocean Park
, drive along the hotel-lined Banyan Drive, explore Japanese-style
Liliuokalani Park and Gardens
, and stop for a photo at Rainbow Falls. Park the car by
Hilo Farmer's Market
and wander through the local fruit and vegetable stands and art and craft tables. Shop along Hilo's main street, Kamehameha Avenue, before settling in for lunch at Cafe Pesto.
Set the GPS to
Hawaii Volcanoes National Park
and enjoy the scenery as you travel towards Kīlauea volcano. Make Kilauea Visitor Center your first stop for the latest information on volcanic activity. Talk with Rangers, view the exhibits and pick up a park map. Don't miss the educational video! Pop into
Volcano Art Center
across the street before heading out to see the Steam Vents. Check out Volcano House, a cosy lodge overlooking Kilauea caldera and Halemaumau Crater. Dine on fresh local cuisine this evening, at The Rim Restaurant.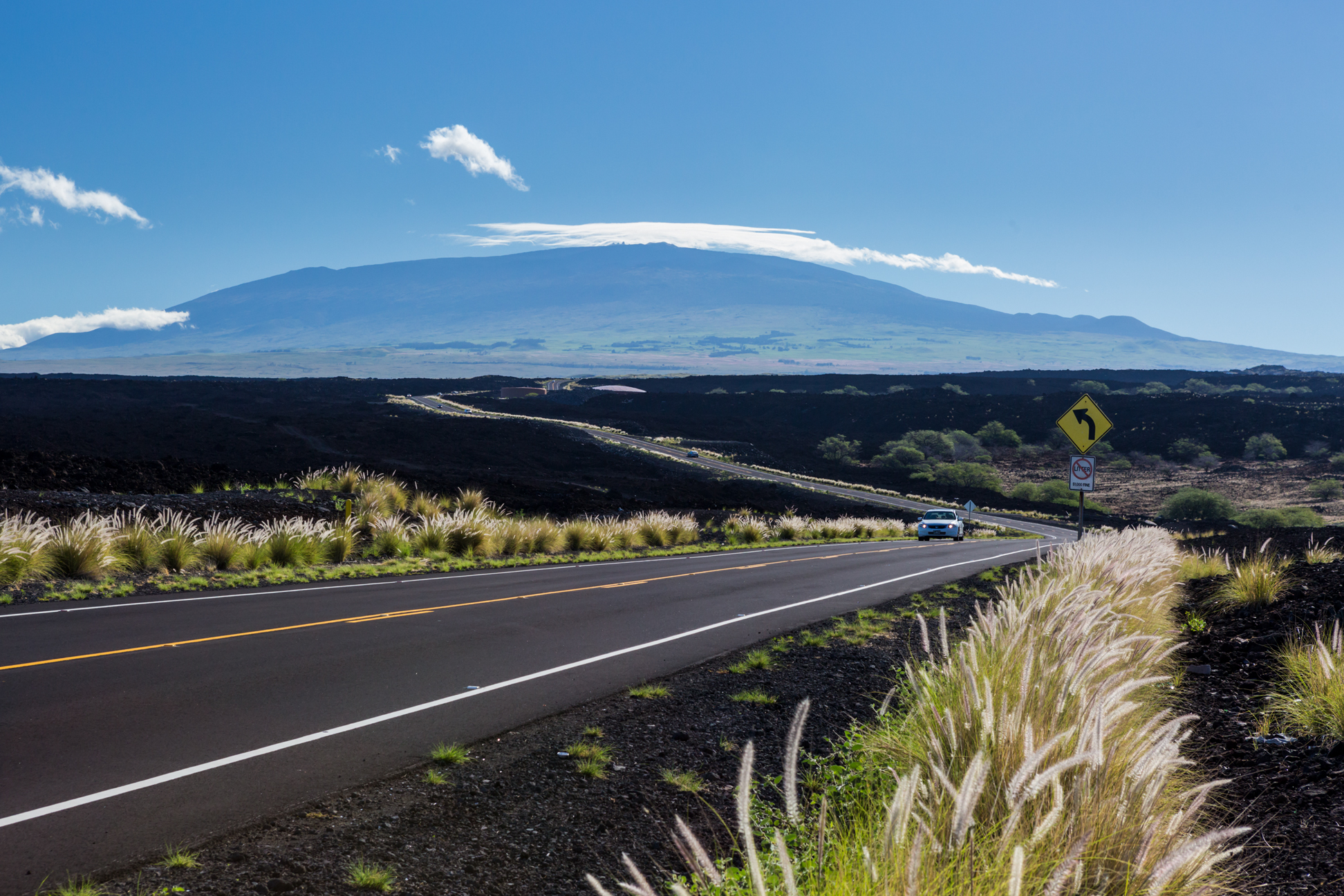 Day Two - Meet the Goddess of Fire
Spend this morning in the great outdoors on a designated hike in Hawaii Volcanoes National Park. For example, join the Ranger-led Exploring the Summit experience, a 45-minute walk on a paved trail to the crater. You'll learn about the local plants and birds in the area and hear about Hawaiian culture, history and stories of Pele (the Hawaiian Goddess of Fire), the creative energy that formed these volcanic islands.

Grab a quick lunch back at Volcano House before setting off on an afternoon trip to see one of Hawaii Island's unique black sand beaches. Drive south towards Punaluu Black Sand Beach taking a detour to Kau Coffee Mill, a coffee plantation offering 100% Hawaiian estate grown coffee tastings. Once you've reached Punaluu Black Sand Beach keep your eyes peeled for Hawaiian green sea turtles sunbaking on the sand. Take a dip in the ocean and relax on the beach before returning to Volcano House. Dedicate tonight to fine dining at the nearby Kilauea Lodge Restaurant.

Where to stay
Overnight for days one and two at Hawaii Volcanoes National Park. This area in the southern region of the Island of Hawaii, dominated wet rainforest and volcanic landscapes next to Hawaii Volcanoes.
Accommodation options:
Day Three - Hike to hidden waterfalls
Today, make your way around the top of the island. Drive back towards Hilo stopping for a break at the Panaewa Rainforest Zoo, the only natural tropical zoo in the United States. Highlights include the endangered Io (Hawaiian Hawk), Pueo (Hawaiian Owl), Nene (state bird) and two Bengal Tigers! Continue north taking the Onomea Bay Scenic Drive for a full immersion into Hawaii's lush rainforest. Carry on to
Akaka Falls State Park
stopping for a short walk through rich vegetation to see the cascading Kahuna Falls and plunging Akaka Falls.
By the time you get to
Honokaa
, you'll be ready for a bite to eat. Gramma's Kitchen is a local favourite dishing up delicious homestyle cooking. Next up is the picturesque
Waipio Valley Lookout
, a stunning vantage point to view most of the valley, its tall sea cliffs and beautiful black sand. Keep trekking on towards the
Kohala Coast
soaking up the changing landscapes. Make a quick stop in the country town of
Waimea
posing for a photo by the giant cowboy boot before navigating to
Mauna Kea Beach Hotel
. After checking in, stroll down to Kaunaoa Beach, one of the few white sand beaches on the island and wait to watch the sunset. Dine at the hotel's oceanfront restaurant Hau Tree on the Beach.
Where to stay
Overnight in Supersized resorts on the Kohala Coast in the north-west region of the Island of Hawaii. You'll find plenty of white sand beaches, golf courses, luxurious spas and high-end dining.

Accommodation options: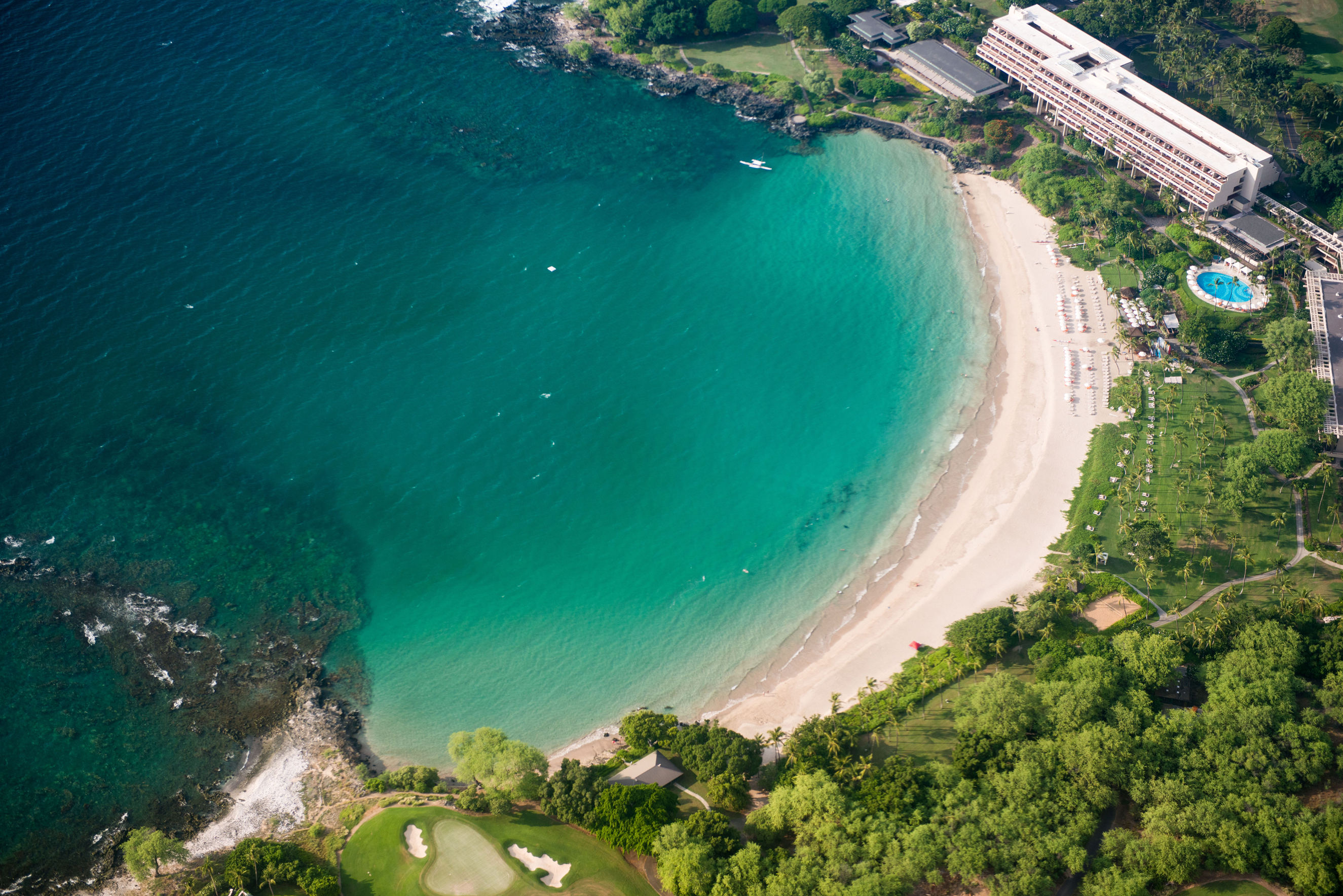 Day Four - Swim with gentle giants
Soak in the sunshine and take a dip in the crystal clear waters of
Hapuna Beach Park
or lap up the luxuries of your hotel. Journey south to Kona right on time for a late lunch at the
Kona Brewing Co.
Kona Pub & Brewery
. There is no better place to try local Kona beer! Depart the brewpub bound for Kona-Kailua. You can laze the afternoon away by the hotel pool of explore the quaint town of
Kaliua-Village
.
As the clock approaches 4:00pm, you'll want to head back to your room to get changed for your Manta Ray Night Dive with
Jack's Diving Locker
. The boat tour departs at 5:00pm from the harbour shop, it's a 20-minutes walk (5-minute taxi ride) from the hotel. This is a once-in-a-lifetime ocean swim. Tour participants are given torches to hold onto while floating on the surface of the water. This tunnel of light illuminates plankton and attracts giant mantas to come and feed beneath you.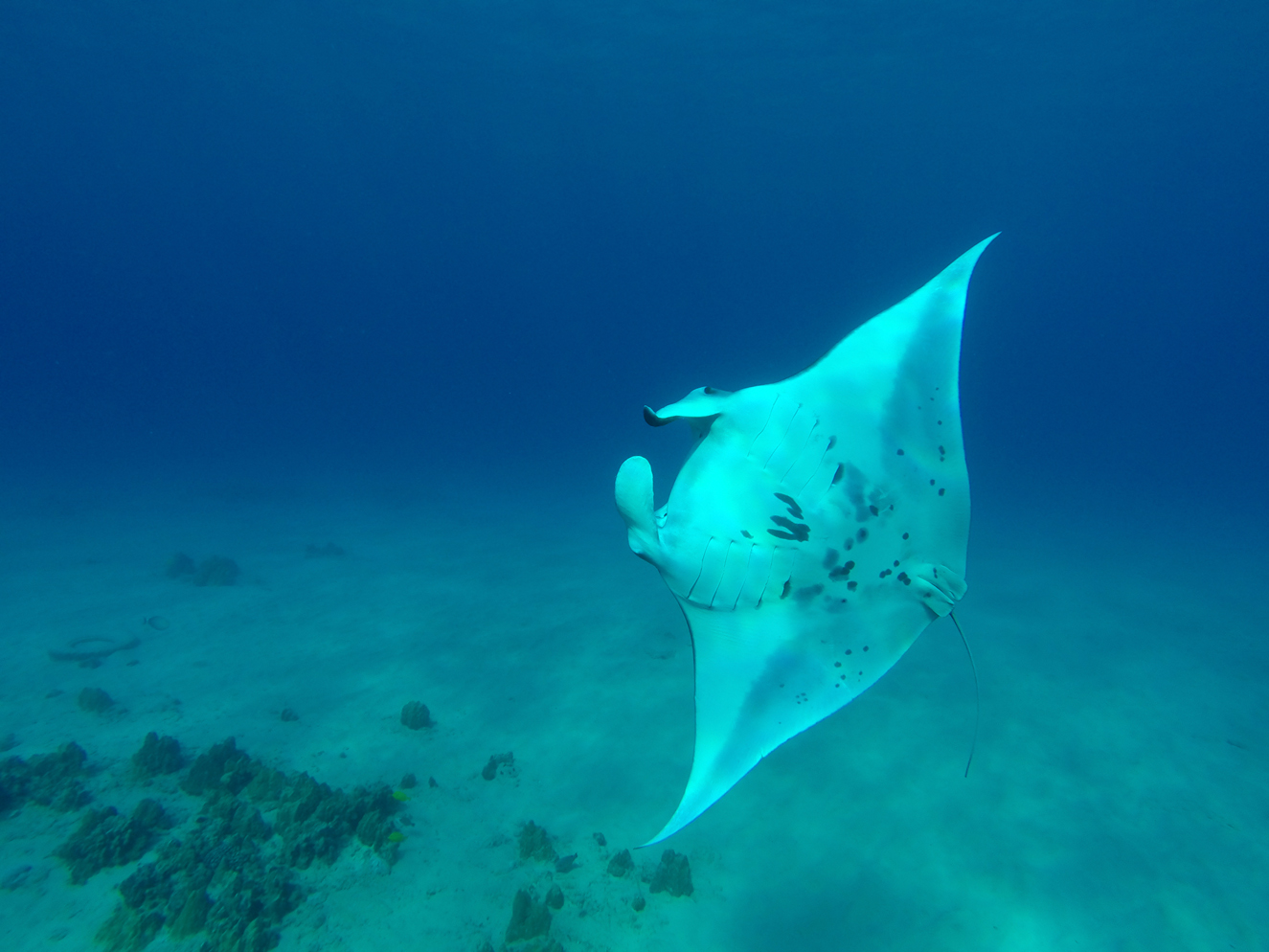 Day Five - Sunsets and stargazing
Take off early in the morning for
Puuhonua o Honaunau National Historical Park
, sacred Hawaiian grounds rich in history and culture. You'll pass The Coffee Shack en route, it's perched at the top of a hill overlooking the Kona's coastline, and it's the perfect place for breakfast and a fresh cup of 100% Kona coffee. Once you arrive at the park, spend quality time exploring the archaeological sites on a self-guided walk. Uncover a reconstructed heiau (temple), kii (wooden images), halau (thatched structure), ancient fishponds and more. Spot for Hawaiian green sea turtles around the lava stone shoreline.
Return to the hotel to prepare for your afternoon activity, a Sunset & Stargazing Tour with
Mauna Kea Summit Adventure
. Mauna Kea is the tallest mountain in the world when measured from sea level. It's one of the best places on the planet for astronomical observation due to the islands low humidity, clear skies and lack of light pollution. Enjoy a magical evening stargazing and searching for shooting stars. If you're travelling in Hawaii's winter months (November-April) prepare yourself for the possibility of snow!

Where to stay
Overnight for days four and five in Kona. This charming coastal town is highlighted by palaces, churches and museums. It's located on the west side of the Island of Hawaii, renowned for dry and sunny weather.

Accommodation options: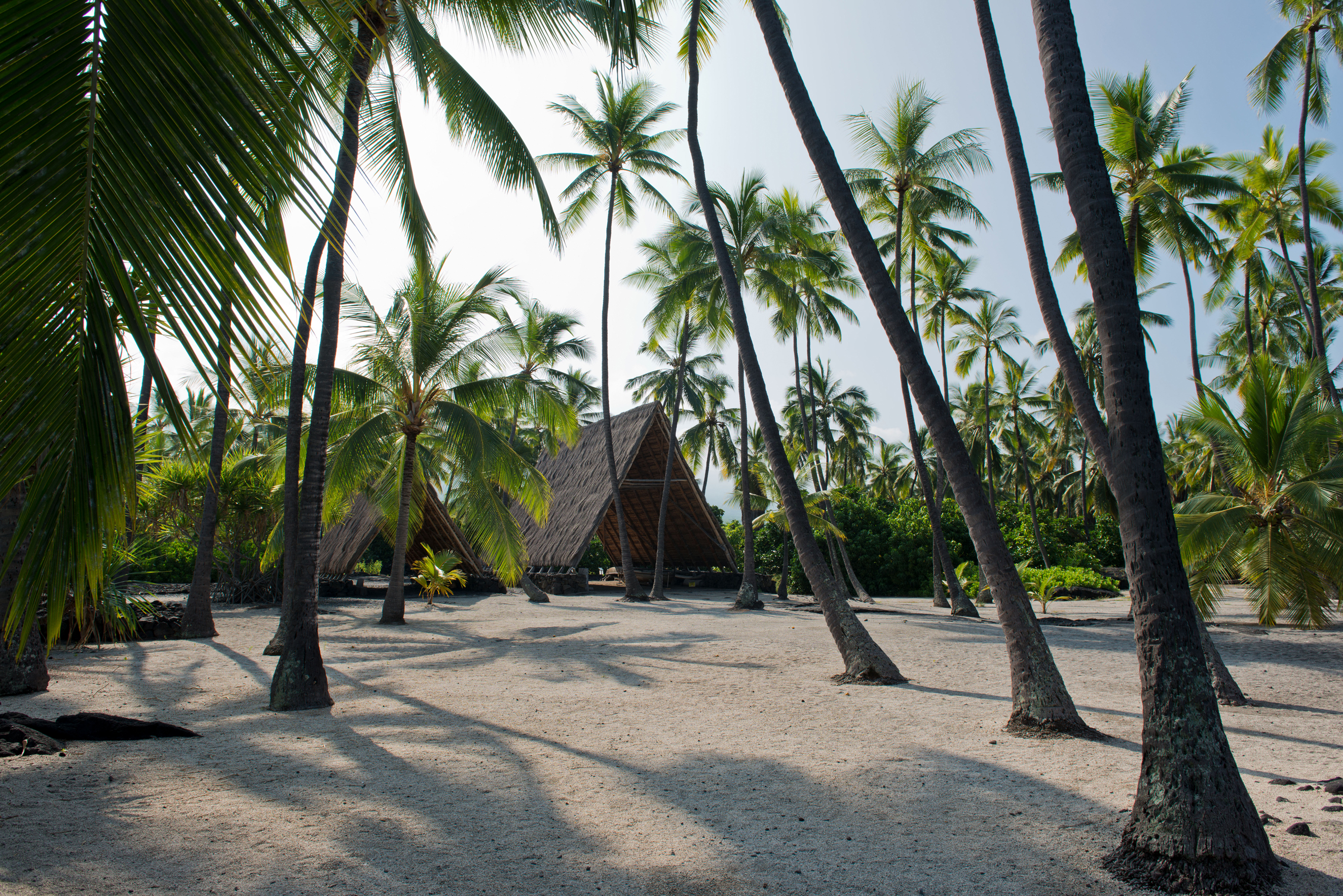 Day Six - A hui hou Hawaii
Kona
is a walkable seaside village, so allocate the early hours to exploring every inch of the town on foot. There's plenty of shopping opportunities, an excellent farmer's market and key attractions such as Mokuaikaua Church, the oldest Christian church in the Hawaiian Islands. Check out of the hotel and bid a hui hou (until we meet again) to this special Hawaiian Island. Take an afternoon flight out of Ellison Onizuka Kona International Airport at Keahole (KOA), referred to as Kona Airport.
Download a PDF driving map of the island of Hawaii
.
View an image file of the island of Hawaii map
.
Ashlee Galea is an Aussie living in Hawaii who enjoys sharing Hawaii insider knowledge and travel advice on her blog The Hawaii Admirer (thehawaiiadmirer.com).