The Island of Hawaii Five Ways
The Island of Hawaii is full of scenic surprises. One lap around Hawaii's largest island features everything from volcanic lava fields, rainforests and waterfalls to green pastures, white, green and black sand beaches and the state's tallest mountain Mauna Kea (often snow-capped). With all but four of the world's climate zones existing on this Hawaiian Island, it's a fascinating place to visit. The Island of Hawaii abounds in exclusive adventures, many of the land, sea and air tours can only be found on this island. Read on for five unmissable experiences on the Island of Hawaii.
Nicknamed the Big Island, the Island of Hawaii is roughly the size of all other Hawaiian Islands combined. It's a great isle for road trips, but also helicopter tours where a lot of ground can be covered quickly. Hawaii Island is home to five of Hawaii's eight National Parks including Hawaii Volcanoes National Park featuring Hawaii's only active volcanoes. Viewing this park from an aerial vantage point feels out-of-this-world with rocky lava fields, deep craters, steam vents, open lava tubes and jagged sea cliffs. Fly high over the volcanoes in a doors-off helicopter with
Paradise Helicopters
or keep the doors on with
Blue Hawaiian
and
Safari Helicopters
.
Night Snorkelling with Manta Rays
For those courageous enough to jump into the ocean at night, a surreal encounter awaits on the Island of Hawaii. Giant manta rays are unique to this part of Hawaii and become visible after dark on a manta ray night dive or snorkel tour. Participants are given torchlights to shine deep into the ocean which in turn illuminates plankton and attracts the mantas to feed. These gentle creatures, drawn to eat, frolic in the water underneath the snorkellers and above the divers putting on an awe inspiring show. Hang out with manta rays with
Jack's Diving Locker
or
Fair Wind
, they are likely to book out so reserve your spot on the boat ahead of time.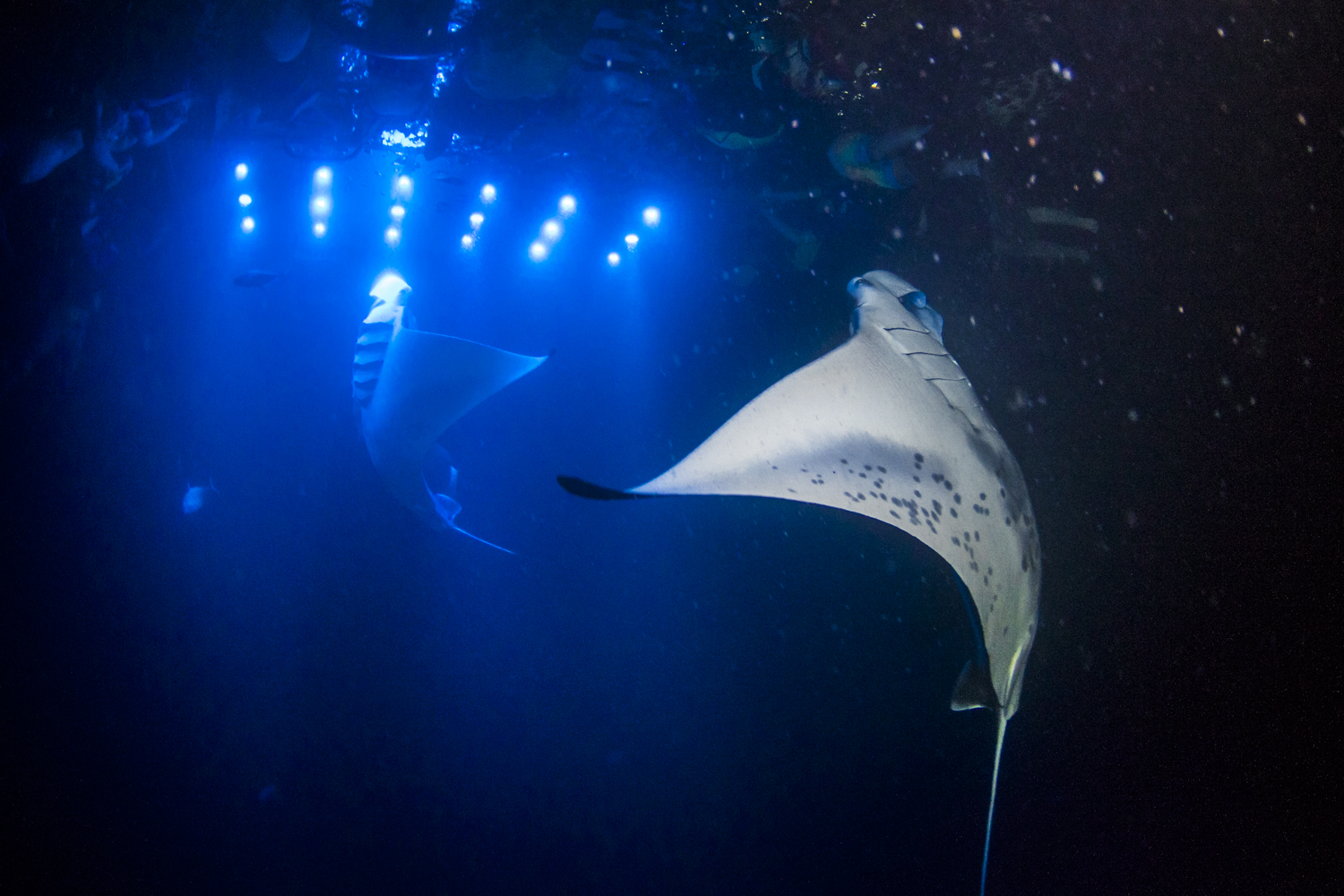 The Island of Hawaii has more marine conservation districts than any other Hawaiian Island, making ocean activities here a no-brainer! There is so much fun to be had in the water, particularly snorkelling and scuba diving off Kona's coastline. Get ready for unforgettable underwater sights. By day, see huge schools of tropical fish, sea creatures and colourful coral with the possibility of spotting spinner dolphins, green sea turtles, reef sharks, eels and the occasional octopus. By night, swim with giant manta rays (more on that later). Snorkel and scuba companies are plentiful, try
Fair Wind
and
Big Island Divers
, to name a few.
Standing 4200 m above sea level the dormant volcano of Mauna Kea is the tallest mountain in Hawaii (and in the world when measured from base to summit). This key attraction on the Island of Hawaii is arguably the best astronomical site on Earth due to low humidity, clear skies and a lack of light pollution. The peak of Mauna Kea houses thirteen working telescopes and is a premier location worldwide for stargazing. Only a select number of tour companies are permitted to bring guests atop this mountain. With limited access make sure you confirm your tour seat as soon as possible. Options include
Mauna Kea Summit Adventures
(west side departures) and
Arnott's Lodge & Hiking Ad-ventures
(east side departures).
Each side of Hawaii Island is very different. The west side, home to Kona and the Kohala Coast, is dry and sunny. The east side, home to Hilo, is wet, lush and rich in botanical gardens and rainforests. Waterfalls are a major drawcard to this area. The most popular waterfalls are easily accessible, visitors can take a short hike past ferns, orchids and bamboo shoots to the stunning Akaka Falls or drive up to a lookout for views over the beautiful Rainbow Falls. Arrive early in the morning for the best chance of seeing a rainbow in the spray! Hire a car to get to them or book a seat on the Hilo Tropical Water-falls Tour with
Hawaii Forest & Trail
.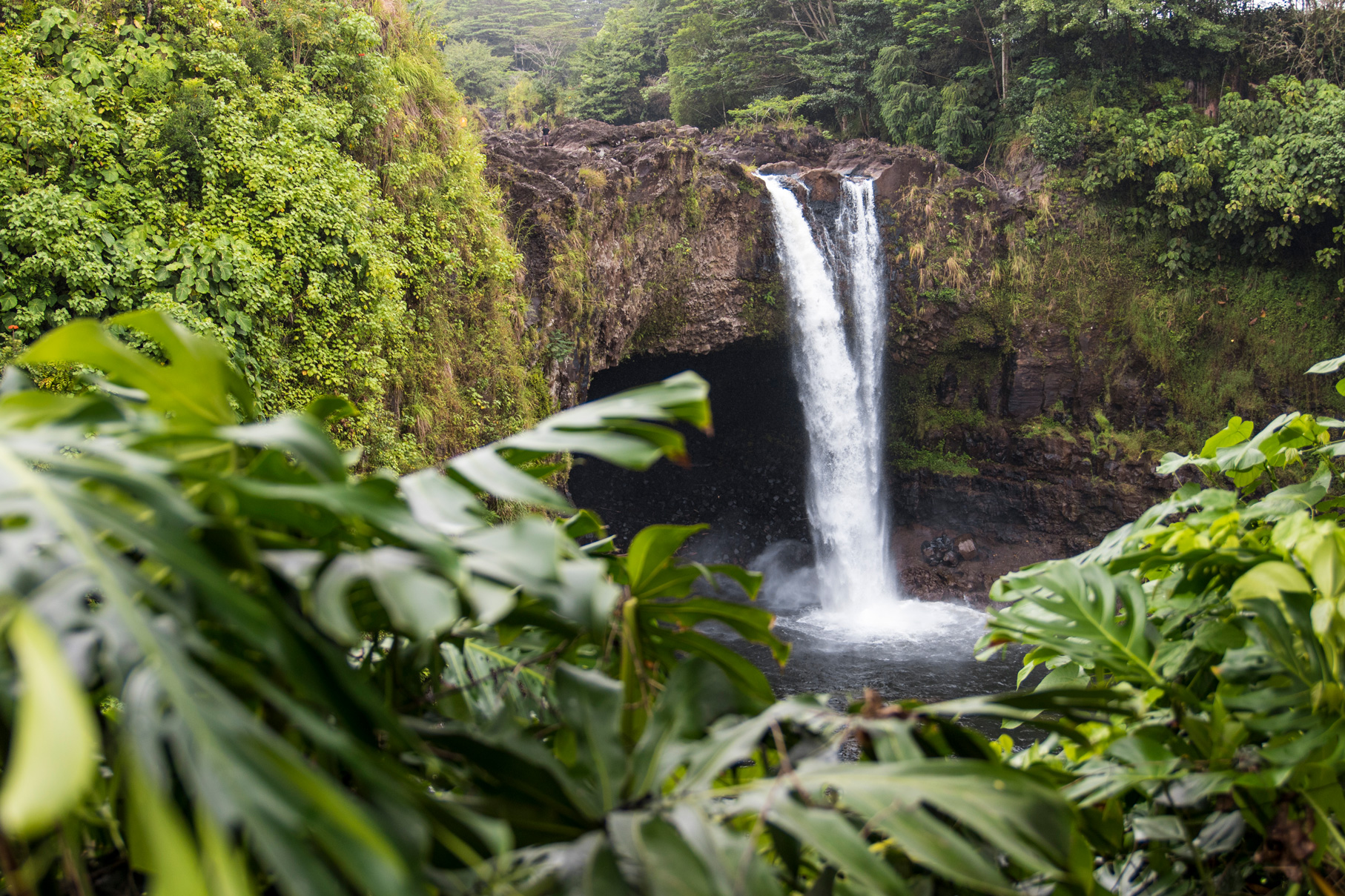 Ashlee Galea is an Aussie living in Hawaii who enjoys sharing Hawaii insider knowledge and travel advice on her blog The Hawaii Admirer (thehawaiiadmirer.com).