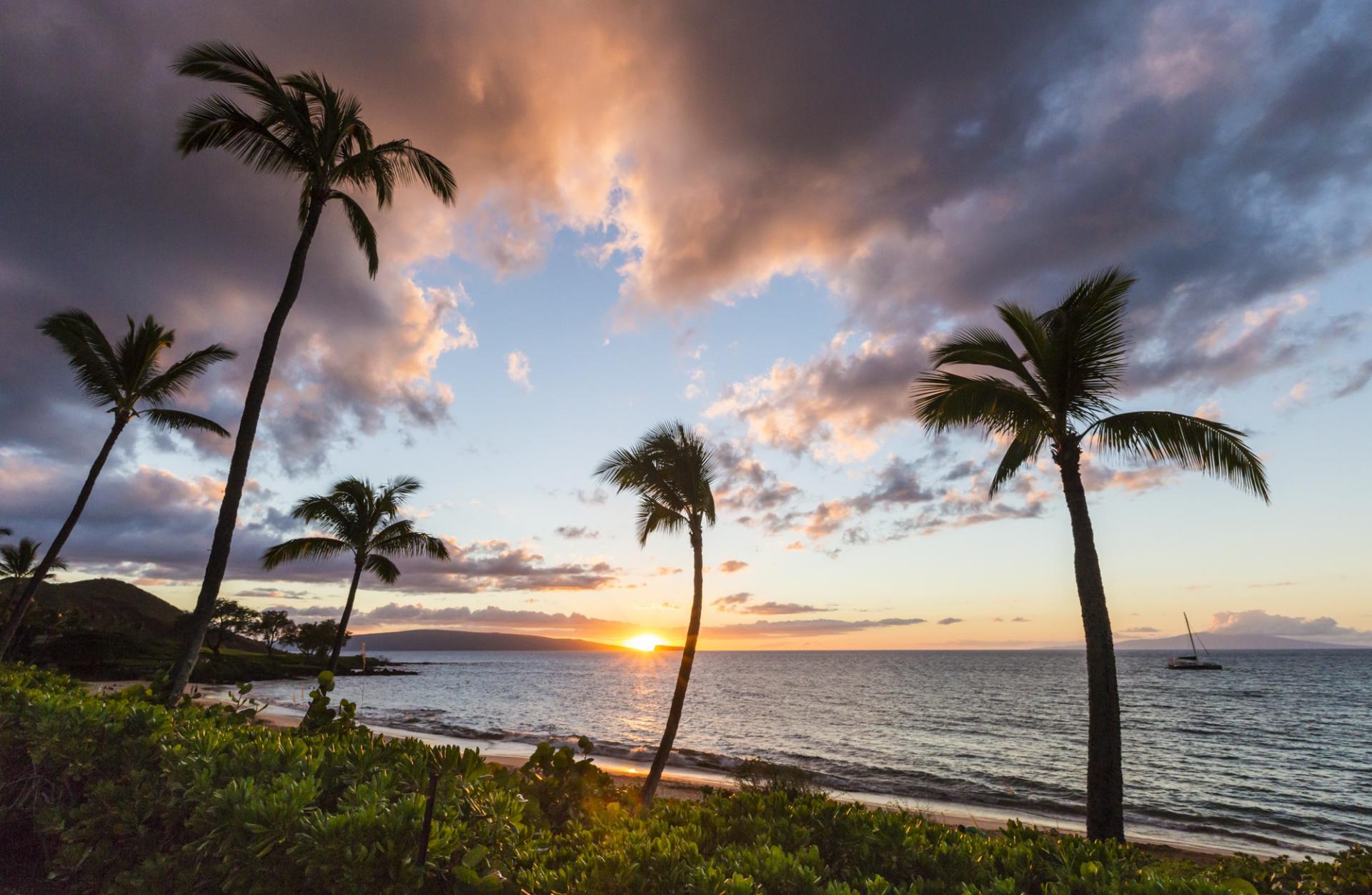 Canadian Entry Requirements
Canadian Entry Requirements
Canadians Arriving in Hawaii by Air
Beginning in mid-December, travelers flying from Canada to Hawaii may bypass the state's mandatory 10-day quarantine if they have a negative COVID-19 test result from a lab identified by Air Canada or WestJet. The test must be taken within 72 hours of travel to the State of Hawaii, and a negative test result must be received prior to departure. Travelers without proof of a negative test result prior to boarding their flight to Hawaii will be required to self-quarantine for 10-days or the length of stay, whichever is shorter.
More information may be found here.
When arriving in Hawaii by air, all Canadian citizens (including children) are required to produce a passport or
NEXUS card
, valid for the duration of their stay.
Temporary passport holders may be subject to different entry requirements. Check with
diplomatic representatives
for up-to-date information. Official (special and diplomatic) passport holders must consult the
Official Travel
page, as they may be subject to different entry requirements.
More detailed information is available on the
Canada Border Services Agency
(CBSA) and the
U.S. Customs and Border Protection
(CBP) websites.
Arriving in Hawaii by Water (Cruise)
As per the U.S. law
Western Hemisphere Travel Initiative
(WHTI), Canadian citizens aged 16 and over must present one of the following documents when entering the U.S. by land or water:
a passport;
a NEXUS card;
a Free and Secure Trade (FAST) card;
an enhanced driver's license (EDL) or enhanced identification card (EIC) from a province or territory where a U.S.-approved EDL/EIC program has been implemented; or
The WHTI-compliant document you choose to use must be valid for the duration of your stay in the U.S.
Canadian citizens aged 15 and under entering the U.S. by land or water require proof of citizenship, such as a passport, an original or a copy of a birth certificate, or an original Canadian citizenship card. Canadian citizens aged 18 and under who are travelling with a school or other organized group, under adult supervision with written parental/guardian consent, must also present proof of citizenship such as a birth certificate or a passport. For more information, consult the
CBP
website.
For additional information on utilizing a Secure Certificate of Indian Status as your entry identification, please visit
Citizenship and Immigration Services
(USCIS) and
Indigenous and Northern Affairs Canada
.

Permanent Residents
Canadians who are permanent residents of the U.S. must comply with special entry requirements.
For more information, consult the CBP website
.
The most important formality on entering the U.S. is providing proof of your Canadian citizenship. Your Canadian passport is the best document to prove your Canadian citizenship and your right to return to Canada.
Visas
Canadian citizens generally do not require a visa to enter the United States directly from Canada for the purposes of visiting or studying.
Length of stay
Canadians, including "snowbirds" who winter in the U.S., are generally granted a stay for up to six months at the time of entry. The length of stay is determined at the port of entry by a Customs and Border Patrol (CBP) Officer and is based on the purpose of travel at the time of initial entry. If you wish to stay longer you must apply for an extension with the nearest office of
U.S. USCIS
once you are in the U.S. and before the expiry of your initial authorized stay. You may be asked to demonstrate that you are only visiting temporarily in the U.S.
Dual citizenship
Some Canadians may have U.S. as well as Canadian citizenship through birth in the U.S. or through naturalization or descent. Under the Western Hemisphere Travel Initiative, U.S. citizens are required to present a valid U.S. passport to enter or re-enter the U.S. by air. Although U.S. authorities do not formally require dual nationals to carry both a U.S. and a Canadian passport, carrying both documents as proof of citizenship may facilitate, both, entry into the U.S. and return to Canada. For more information, consult the
Dual Citizenship section
of the Travel.state.gov website of the U.S. Department of State, as well as the
Laws and Culture
tab.
For additional information on travelling as a Canadian, please visit www.travel.gc.ca