Cruising the Hawaiian Islands
Many cruises begin, stop or end in Hawaiʻi, but only one encompasses the Hawaiian Islands from start to finish, the Norwegian Cruise Line (NCL) Pride of America. This cruise makes visiting four islands in eight days a breeze! No flights are required and unpacking only happens once.

Departing from Oʻahu every Saturday, the itinerary visits Maui for two days, the island of Hawaiʻi for two days, and Kauaʻi for one and a half days before returning. Read on for a day-by-day example of the Hawaiʻi cruise experience.
Day 1: Departing Honolulu, Oʻahu
The spirit of aloha is felt at the pier where friendly crew greets guests with flower lei garlands, and live Hawaiian music fills the air. Don't miss the Aloha welcome presentation. It's an opportunity to learn about
Hawaiʻi
's history, culture, and island activities.
Wake up on Kahului Harbor, Maui. Hiring a convertible is a top way to see this island. One of the more relaxed road trips is Kahului to Kapalua via the scenic Honoapiʻilani Highway. Pick-up a rental car and admire the mountain and beach park views along the way to Lāhainā. Between Dec-Apr humpback whales frolic off the coastline.

Venture down Lāhainā's Front Street, past the giant banyan tree. Pit stop for shave ice, eat on the harborfront, and shop. Move onto Kāʻanapali Beach for a refreshing swim, or snorkel for a better chance of seeing Hawaiian green sea turtles. As dusk settles in, head north to Merriman's in Kapalua for sunset cocktails on the point.
Return to the ship and dine at the Skyline Restaurant for a fancy meal. With a Drink of the Day in hand, seek out the best ship entertainment. Every night is different, it could be an Eric Clapton tribute, a Karaoke sing-a-long or Rock'N'Roll to Soul party.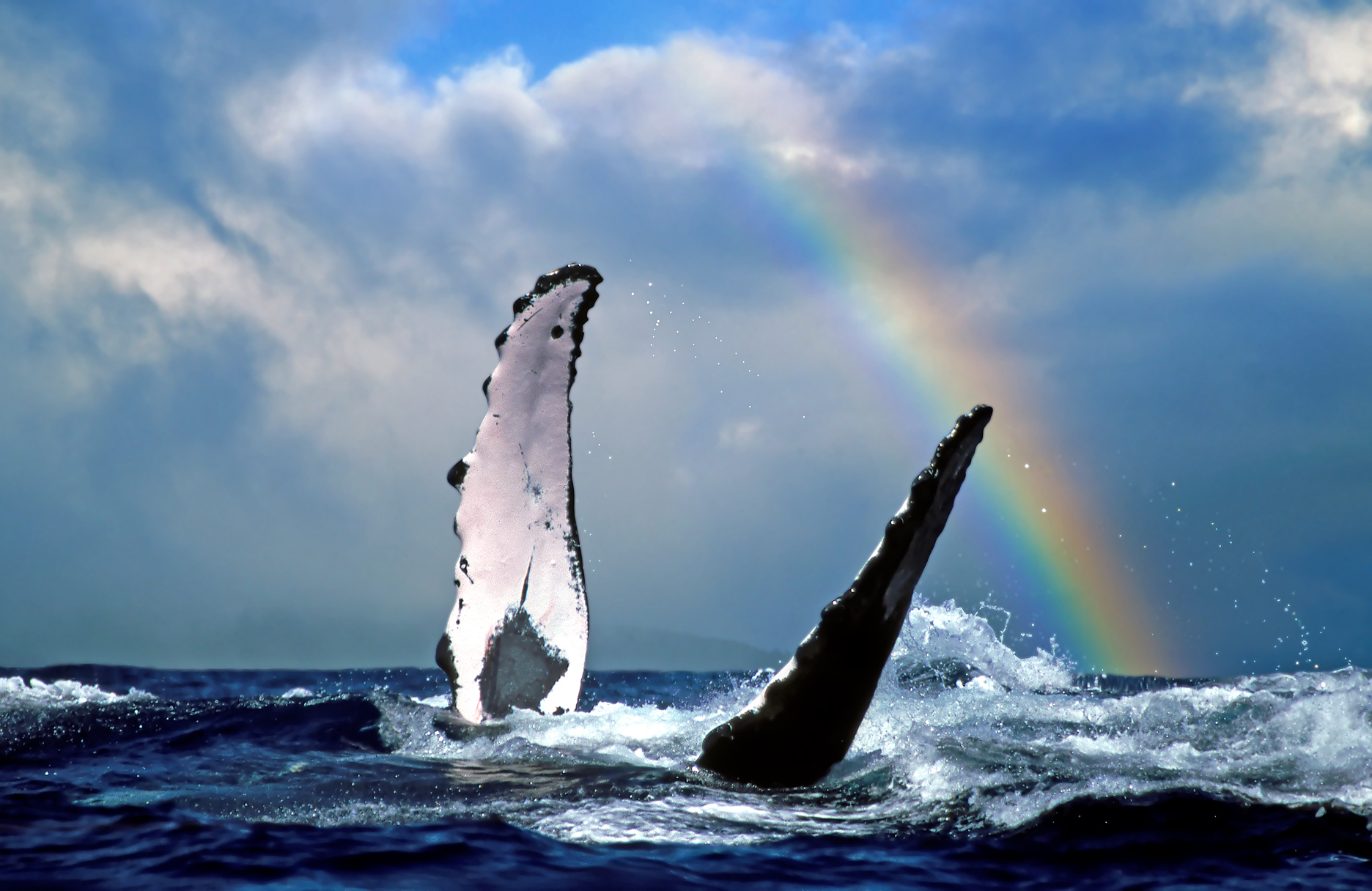 Fuel up for an active day ahead. Maui's popular tours are
snorkeling
Molokini
and sunrise atop
Haleakalā
, but why not try waterfall rappelling.
The tour transports guests from the port to Maui's Garden of Eden arboretum via the tropical
Hāna
Highway. It's here, deep within the jungle and immersed by natural beauty, that the hiking, abseiling three rockfaces (one down a flowing waterfall) and swimming takes place. The group's courage is rewarded with cookies, homemade sandwiches, and slices of sweet Maui Gold pineapple.
This is the night Pink's Champagne Bar turns into an art show, and anyone signing up to the art auction gets a complimentary glass of champagne. Continue the fun at the Lights, Camera, Action! show, a tribute to great musicals. Cagney's Steakhouse is an excellent option for a late-night meal, enjoy pre-drinks at Napa Wine Bar.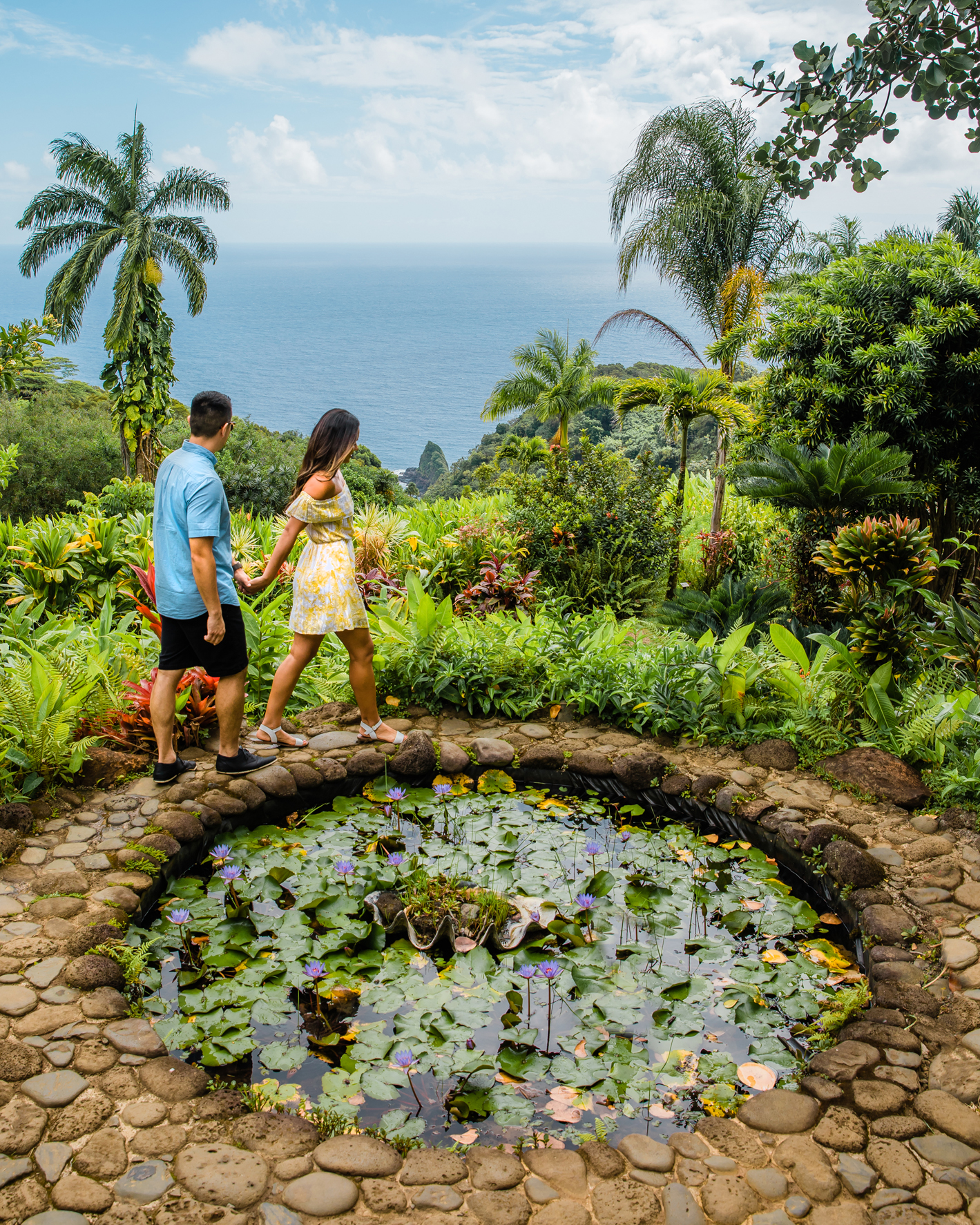 Day 4: Hilo, Hawaiʻi Island (East)
Watch the sunrise as the ship approaches Hilo Bay on the Island of Hawaiʻi. After a caffeine hit hop off the ship for a full-day discovering Hilo, Hawaiʻi's second-largest town. Skip the free shuttles to Target and Walmart and opt for the US$20 Hoppa-On Hoppa-Off Hilo Tour Bus. It's a convenient way to see Hilo's attractions, including Queen Liliʻuokalani Gardens, Rainbow Falls, Downtown Hilo, Pacific Tsunami Museum, Hilo Farms Market, the King Kamehameha Statue, Richardson Black Sand Beach and Big Island Candies.
Another favored tour from Hilo is a trip to Hawaiʻi Volcanoes National Park. As a volcanic landscape, park conditions always change. Check nps.gov/havo for updates.
Tonight is a good night for Teppanyaki. It's a Japanese cooking experience where meals are creatively grilled on an iron plate in front of patrons. Wander over to the Waikīkī Bar for a Lava Flow cocktail, followed by The Wonders! A Magical Experience.
Day 5: Kona Island (West)
The cruise ship anchors off the coast of
Kona
on the
Island of

Hawaiʻi
, and passengers are escorted to shore via tender boats. Kona is a walkable town featuring seaside restaurants, bars and boutiques,
Hawaiʻi
's first church, and a historic palace. Its waters are prime for water activities, including
snorkeling
, scuba diving, and stand-up paddleboarding.
One of the coolest things to do is hire a buggy and travel south about 45-minutes to
Puʻuhonua

O

Hōnaunau

National Historical Park
(stop at the Coffee Shack en route for 100% Kona coffee). The
Puʻuhonua
highlights ancient Hawaiian life with heiau (temples), hale (thatched structures),
kiʻi
(wooden statues), and fishponds. Look out for honu (green sea turtles) swimming in the shallow waters around the perimeter.
Cultural activities continue on the ship, learn about
Hawaiʻi
's native culture in a lei making, hula, or Hawaiian music class. The smell of buttered popcorn beckons passengers to the Gold Rush Saloon, a Wild West-themed sports bar. It's ideal for a casual meal, watching football or basketball, live music and belting out karaoke!
Rise and shine in Nāwiliwili Harbor, Kauaʻi. The majority of Kauaʻi's island interior is rural and undeveloped. Helicopter aerial adventures are a fantastic choice for sightseeing. Witness Kauaʻi's striking natural landscapes, including Jurassic Park Falls, Waimea Canyon, and Nāpali Coast. Set time aside in the afternoon to ship shop. Get Hawaiʻi gifts at Island Treasures, aloha wear at Newbury Street Shops, and fine island-lifestyle jewelry at Nā Hōkū.

Kauaʻi hosts the biggest Shore Excursion during the cruise, Lūʻau Kalamakū. This Hawaiian celebration, feast, and mystical stage performance take place at Kilohana Plantation, where guests can lap up mai tais, a Hawaiian food buffet and Polynesian storytelling.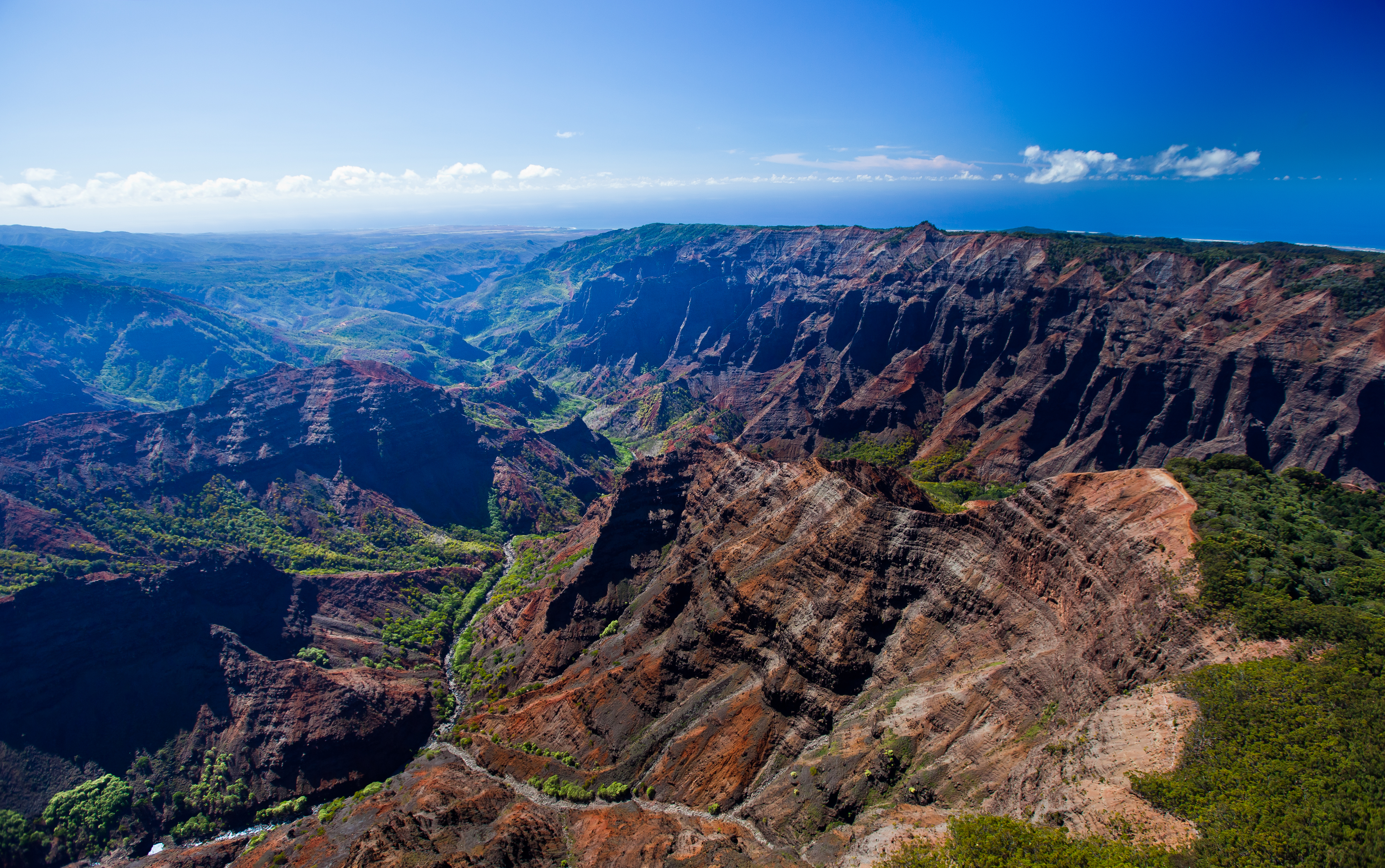 The ship departs at 2:30pm today, so it's essential to maximise the morning. Pack a beach bag and pick-up a rental car to get-to-know Kauaʻi's South Shore. Drive towards Poʻipū Beach recreation area via the famed Tunnel of Trees. Sunbathe on golden sands, swim in ocean pools, and spot for Hawaiian monk seals. These endangered mammals are found only in Hawaiʻi (observed from a safe distance).
The ship continually buzzes with activities. The Officers vs. Guests Water Volleyball match on the last day is one not-to-miss. Cheer on players from Key West Bar that overlooks the pool. It's famous for all-American burgers, go on and sneak one in.

The excitement begins brewing for the finale, a journey past the Nāpali Coast en route from Kauaʻi to Oʻahu. For those in Oceanview staterooms facing the sea cliffs, head back to the lānai (balcony) for a private viewing of these towering mountains. For everyone else, get comfortable in a deck chair or in a pool or bar that lines the applicable side of the ship.
As the sun sets over the Nāpali coastline, the glow is absolutely mesmerising. But the fun isn't over just yet. There's no better place for a farewell dinner than Le Bistro, the Parisian-style formal restaurant. Savor French cuisine and celebrate this once-in-a-lifetime experience on NCL Pride of America.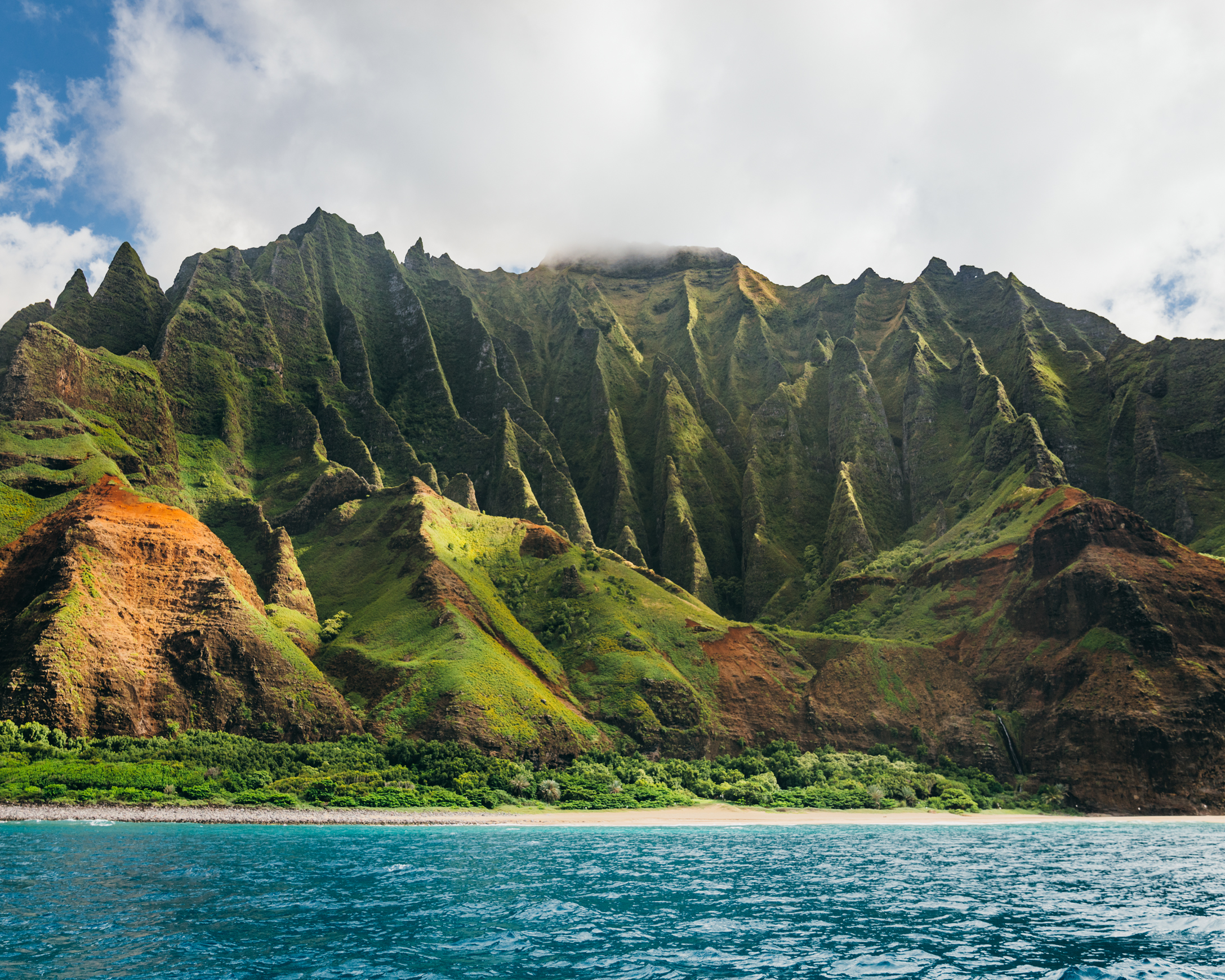 Day 8: Returning Honolulu, Oʻahu
Everything about checking out of the cruise is easy. It's bittersweet to return to Honolulu, but cruising the Hawaiian Islands creates memories that last a lifetime.

This article is written by Ashlee Galea, an Aussie living in Hawaiʻi who enjoys sharing Hawaiʻi insider knowledge and travel advice on her blog Hawaiʻi Admirer. Ashlee was a guest onboard NCL Pride of America thanks to MyCruises.com.au.