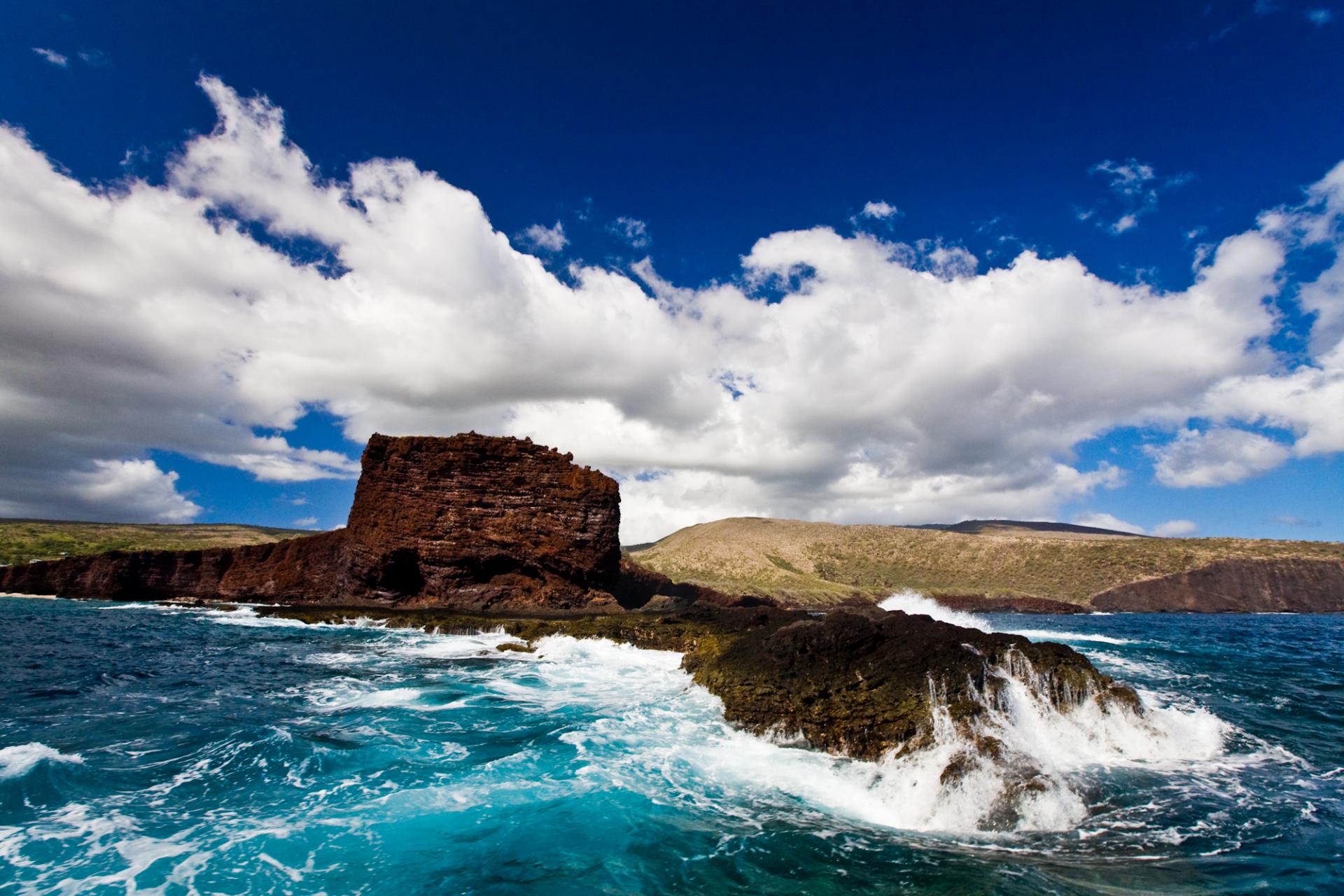 Chant for Lanai: A Nanai Kaulahea
A Nanai Kaulahea is part of a much longer chant in the epic story of Hiiakaikapoliopele, the younger and favorite sister of the volcano goddess Pele. Nanai is another name for Lanai in certain dialects of Olelo Hawaii (Hawaiian language). Hawaiian islands are often associated with the names of rulers from the past – in this case, King Kaulahea. Maunalei is an area on Lanai where clouds encircle like a lei. The chant also speaks of how the island resembles the small sea turtle, like those that hatch on Polihua Beach, that Pele enjoyed as a delicacy.

This passage thus describes two hallmarks of Hawaiian hospitality – a lei greeting and an offering of food.

From the Fornander Collection of Hawaiian Antiquities and Folklore
A Nanai Kaulahea
A Maunalei, kui ka lei
Lei Pele i ka ieie la
Wai hinu poo o Hiiaka
Holapu ili o Haumea

Ua ono Pele i kana ia
O ka honu iki o Polihua
Honu iki ai nounou
Kua papai o ka moana
Ka ea nui kua wawaka
Hoolike i ka ai na Pele
Ina oaka oaka oaka i ka lani la
Elieli kau mai

At Lanai of Kaulahea
At Maunalei, twine the wreath
Pele is wreathed with the ieie vine
Hiiaka shines [her] head,
Haumea anoints [her] body

Pele enjoys her fish
The small turtle of Polihua Beach
Small turtle, short necked
Crab-like back, of the sea
The large pattern-backed tortoise
Resembling the food for Pele
If glistening and reflecting in the sun
Let reverence and deep insight come upon me