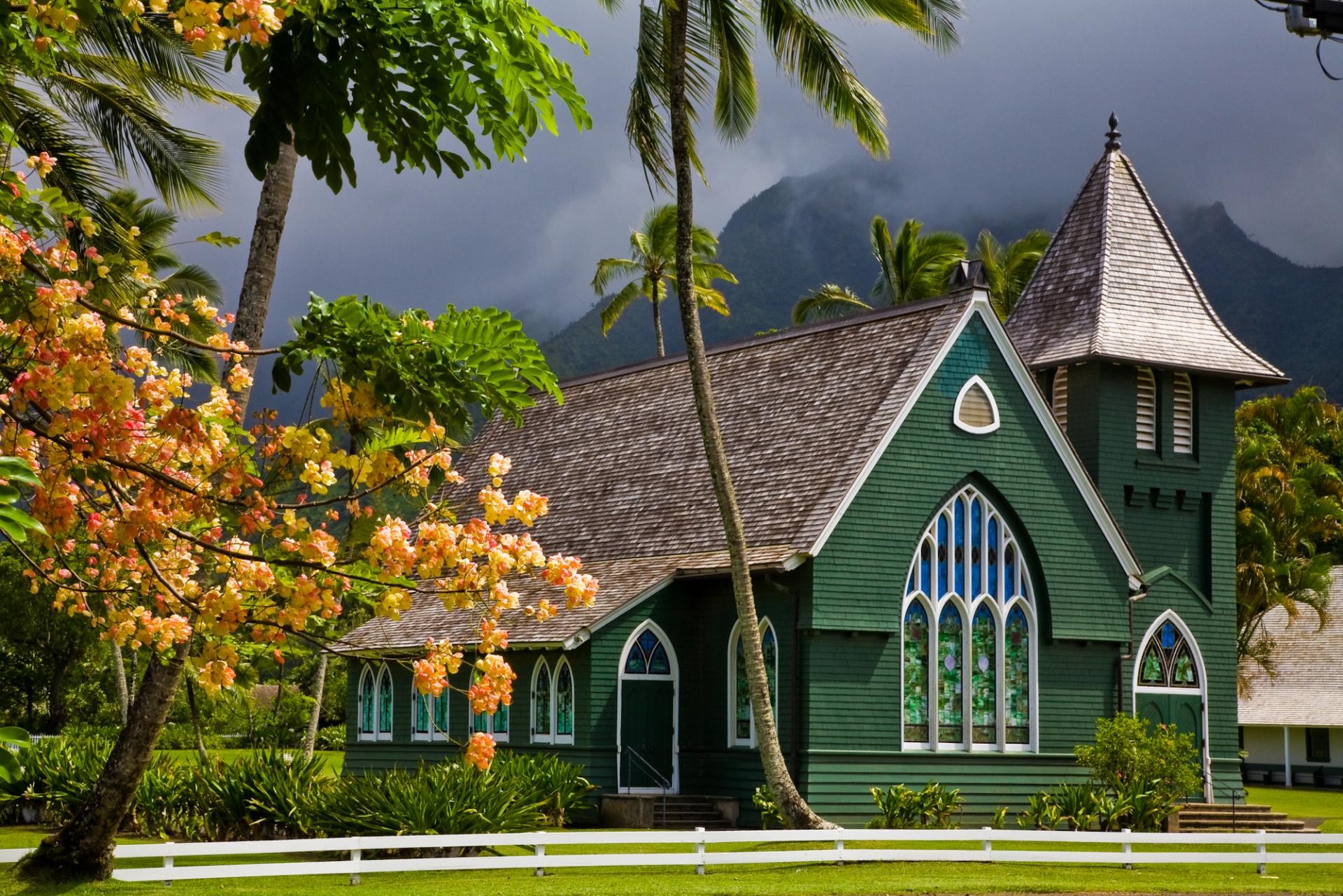 Waiʻoli Huiʻia Church and Mission House
What: Hanalei landmark built in 1837
Where: In Hanalei, minutes from Princeville
Step back in time at the 1837 home of early Christian missionaries Abner and Lucy Wilcox. This
Hanalei Town
landmark, restored in 1921 and listed on the National Register of Historic Places, reflects the southern roots of its architect, the Reverend William Alexander of Kentucky.
Inside, synchronize your watch with the wall clock, which was installed in 1866 and still keeps perfect time. View the significant features like the lava rock chimney and the fine koa furniture. Lucy Wilcox gave birth to eight sons in the master bedroom, a significant feat on its own.
In front of the house is the old
Waiʻoli Huiʻia
Church, which was founded in 1834. Its green shingles and stained glass windows are a picturesque symbol of Hanalei.
Tours are offered Tuesdays, Thursdays and Saturdays from 9 a.m. to 3 p.m. on a first come, first served basis.