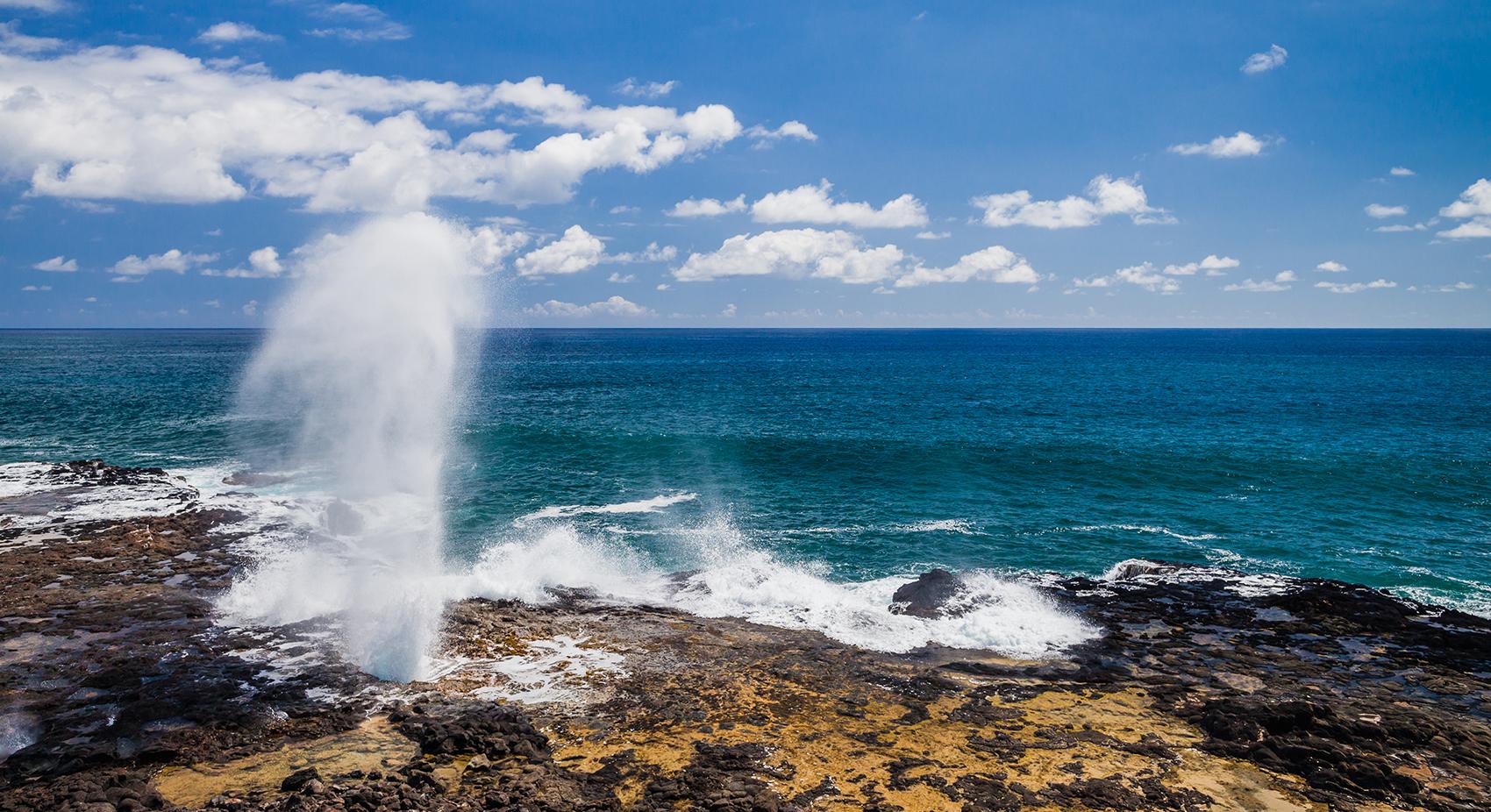 What: Scenic blowhole of Hawaiian legend
Where: On
Kauaʻi
's South Shore near
Poʻipū
On
Kauaʻi
's
South Shore
you'll find the spectacular Spouting Horn blowhole, one of the most photographed spots on
Kauaʻi
. The
Poʻipū
surf channels into a natural lava tube here and releases a huge spout of water that can reach as high as 50 feet into the air. You'll also hear a hiss and a roar that is the basis of a Hawaiian legend.
One legend says that this coastline was once guarded by a giant
moʻo
(lizard) named Kaikapu. Everyone was afraid of the
moʻo
because it would eat anyone who tried to fish or swim in the area. One day, a young boy named Liko entered the ocean to outwit the lizard. Kaikapu attacked him, but Liko thrust a sharp stick into her mouth, swam under the lava shelf, and escaped through a small hole to the surface. The
moʻo
followed Liko and got stuck in the lava tube. To this day, you can hear the lizard's roar and see her breath spraying from the blowhole.
Access to Spouting Horn Park is convenient with ample parking and the view from the lookout is luminous at sunset. The
Poʻipū
coastline is also a great vantage point to look for humpback whales during whale watching season from December to May.