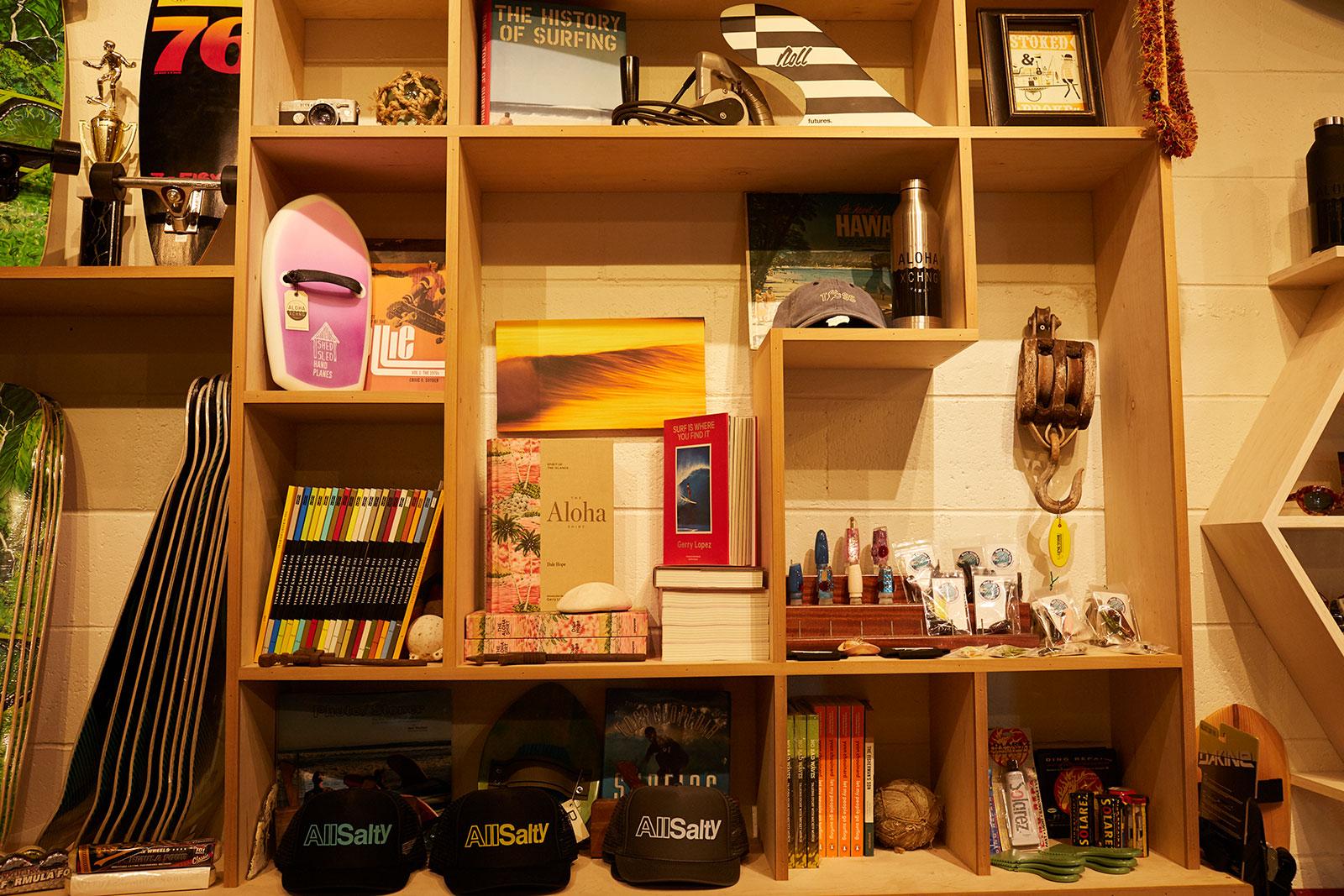 Kauaʻi offers shopping throughout the island, from small shops in small towns to retail malls. Stores offer many made-in-Hawaii items to take home including aloha wear, Hawaiian jewelry and art. For "Kauaʻi Made" products, seek out the Kauaʻi Made logo, sponsored by the County. The seal designates products made on-island by Kaua`i-based businesses or by individuals using Kauaʻi materials.
On the North Shore, you'll find unique gifts in small town Hanalei as well as the Princeville resort area. On the Coconut Coast, Kapaʻa Town and the Kinipopo Shopping Village offer a variety of fun shops and eateries. Aloha shirts, vintage maps, fine art and jewelry are all available in the area. The Coconut Marketplace is home to more than 70 shops in which you'll find precious Hawaiian mementos, fine artwork, antiques, jewelry, fashion and much more.
Līhuʻe and the Kalapakī area offer country stores, unique shops and farmers' markets (on Kauaʻi, they're called Sunshine Markets). The South Shore has the Poʻipū Shopping Village with a selection of shops, services and restaurants as well as Kauaʻi's newest shopping and dining experience, The Shops at Kukui'ula. Numerous surf shops also offer surfwear, swimwear and watersports equipment. Nearby, Old Kōloa Town is another stop worth making offering made in Kauaʻi crafts, coveted Niʻihau shell lei, and a few snack spots to take a break at including Kauaʻi's own, Lappert's Ice Cream.
On the West Side, ʻEleʻele Shopping Center is a great place to meet the locals and shop at a handful of stores. Hanapēpē is known for its artists and galleries and you'll love browsing the handmade ceramics, fine furniture, artwork and other Kauaʻi specialty products. Hanapēpē Taro Kō Chips make for great gifts to take home. Port Allen, where "Red Dirt Shirts" originated, is also a fun stop for souvenirs. Stop in Waimea Town for some shave ice or some unique island treats.