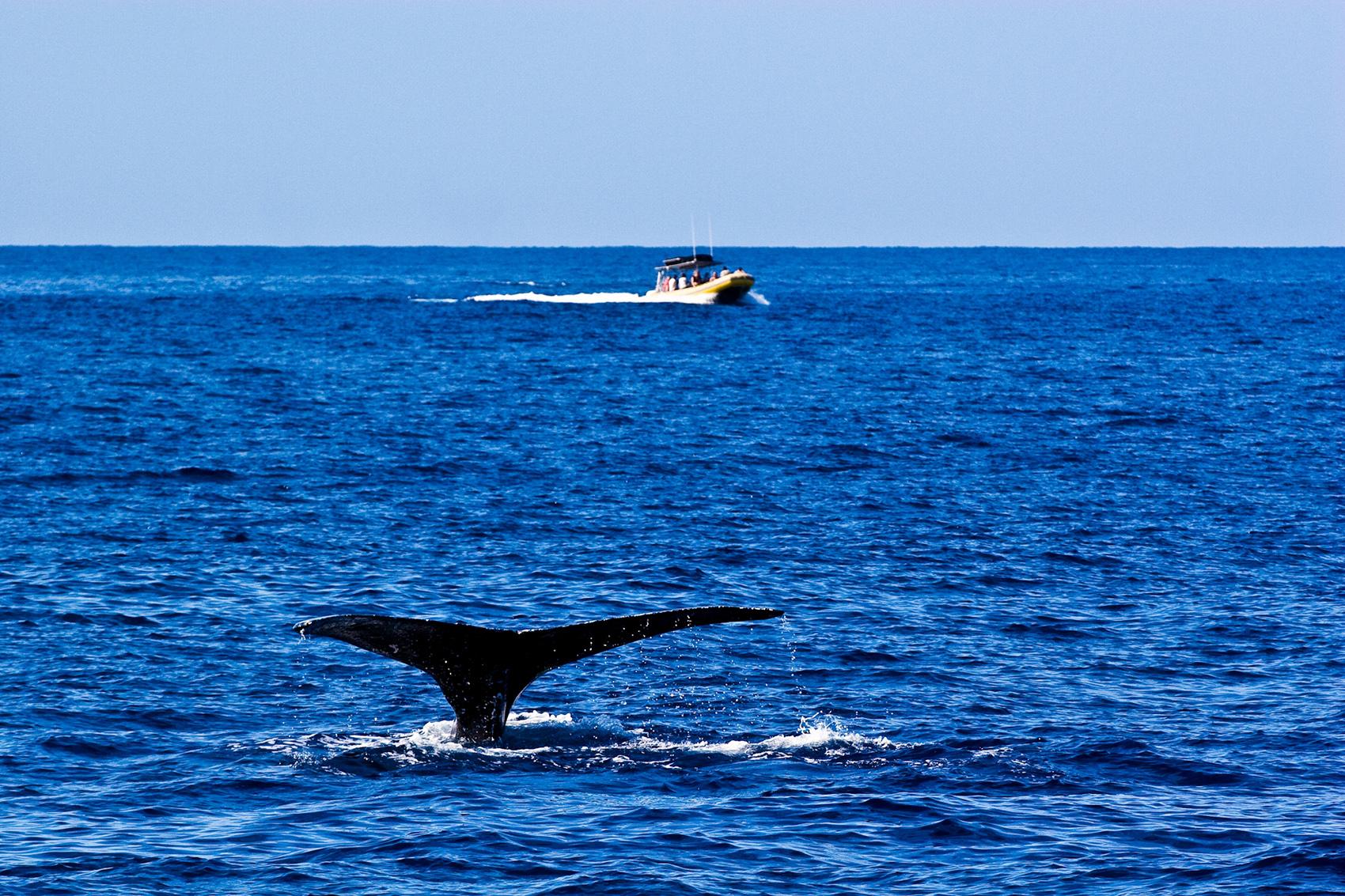 From December to May, you are likely to catch a glimpse of a majestic koholā, or humpback whale, off Kauaʻi's shorelines. These gentle giants come to the warm Hawaiian waters every year to breed and give birth to new calves.
Schedule a tour or charter a boat to spot these magnificent creatures. Treat yourself to scenic ocean views as guides take you to the best spots to observe whales playfully surfacing, tail slapping, or blowing spouts in the air. Regulations prohibit boats from approaching within 100 yards of a whale and you should never swim with or touch whales or any other marine animals.
You can also spot whales from Kauaʻi's many beautiful beaches, including Poʻipū Beach on the South Shore, and from scenic spots like Kīlauea Lighthouse and the Nāpali Coast's Kalalau Trail on the North Shore. On the East Side, the Kapaʻa Overlook between Kapaʻa Town and Keālia Beach is another notable viewing spot. Whales are attracted to Hawaiʻi's warm, shallow waters, so keep your eyes open on the sands of Kauaʻi.