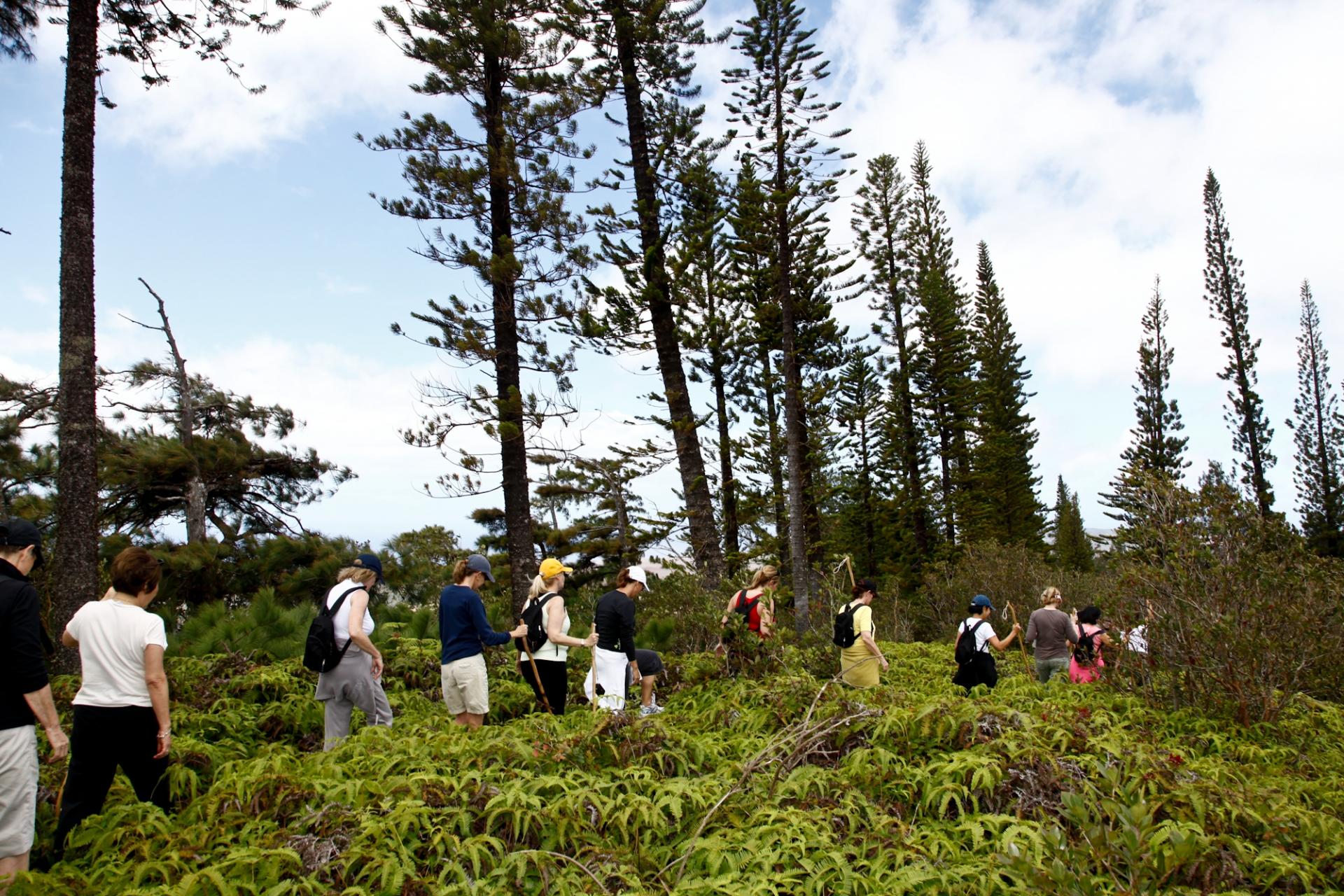 The Munro Trail is currently closed due to construction and restoration efforts.
What: 12.8-mile hiking trail with scenic views
Where: Begins just north of Lanai City and ends in the Palawai Basin
The rustic Munro Trail begins just north of
Lanai City
, past the stables of the
Four Seasons Resort Lanai
, The Lodge at Koele. Named for George Munro, the naturalist from New Zealand who arrived in 1890, this 12.8-mile, one-lane dirt road offers sweeping vistas among the majestic Cook pine trees introduced by Munro himself.
The trail offers spectacular views and the 1,600-foot elevation takes you through a rain forest filled with ohia lehua, ironwood, eucalyptus and pine trees. Only 2.5 miles into the trail you'll find a scenic lookout. You'll discover stunning canyon views of Maunalei gulch, and on a clear day, you can see all six Hawaiian islands at once. The trail, which can also be biked or hiked, also takes you to the top of Lanaihale (House of Lanai), Lanai's highest peak at 3,370 feet.